The Conqs entered Paisola Pavilion at Bryan Ayer Court with a six-game winning streak over the Lompoc Braves.  
The winning roll continued for the visiting Conqs.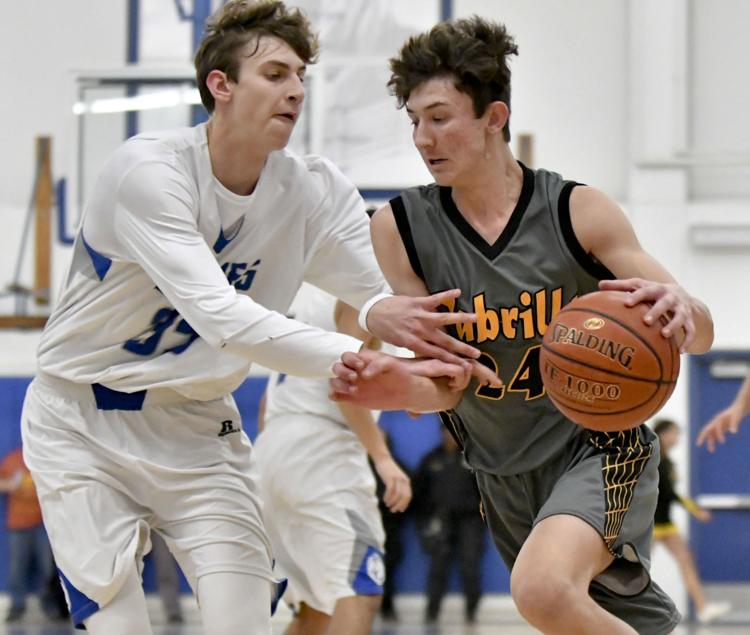 Cabrillo beat Lompoc 49-46 in a Channel League boys basketball game Friday night. The Conqs haven't lost to Lompoc since Feb. 4, 2015 (lost 67-57 at CHS). And Cabrillo had to overcome an early deficit to keep the winning advantage in this city rivalry on its side.
Benecio Cayabyab banked a 3 to place LHS up by seven. After Jeremy Hicks responded with the first of three 3-pointers on the evening, Ryan Morgan took a fast break pass and finished with the slam dunk to get the LHS side to erupt in glee – placing LHS up 9-3.
But CHS (8-13 overall, 2-2 in the C.L) retaliated with an 11-2 run; turning to Hicks' shooting and a breakout night from freshman Reggie Orr.
Orr, playing in his first-ever Cabrillo/Lompoc roundball contest, dazzled the crowd with his ability to attack the lane and finish with the two-point opportunities.
His play won over his head coach C.J. Simmons, who encouraged him to step up on this night.
"I told him 'This is your time,'" Simmons said. "He's been playing great but Reggie is starting to believe he belongs on this court."
The game continued to be nip-and-tuck for both the Braves and Conqs. At the end of the third quarter, the Conqs found themselves up 31-29.
Morgan started the fourth with a dunk through a pick-and-roll that tied it 31-31. He went on to score six points in the last quarter. Lompoc then led 37-35 with 3:10 left before CHS turned to Hicks, Orr and Eddy Little – who swished a crucial 3-pointer to extend the Conqs' lead.
LHS head coach Paul Terrones had the belief that this version of Lompoc/Cabrillo would end in a closely knitted battle compared to past games.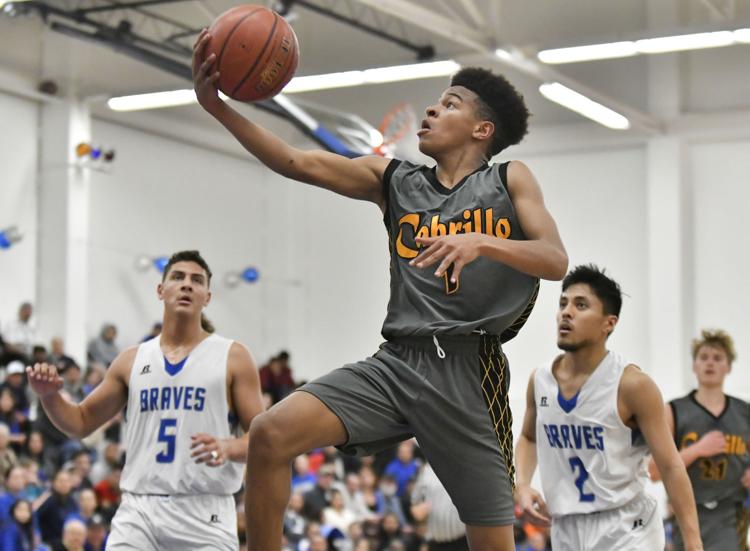 "It's the Big Game. It's always going to go down like that no matter the records. You throw all that stuff out the window. It's a different moment for everybody. But they made more plays than us," Terrones said. "We kept them under 50, which is our goal every game. But we just got stagnant on offense. There was a lot of standing around. We're going to have to fix that. I'm proud of the defensive effort, for sure."
Simmons continues to be thrilled to be a part of this longstanding rivalry game.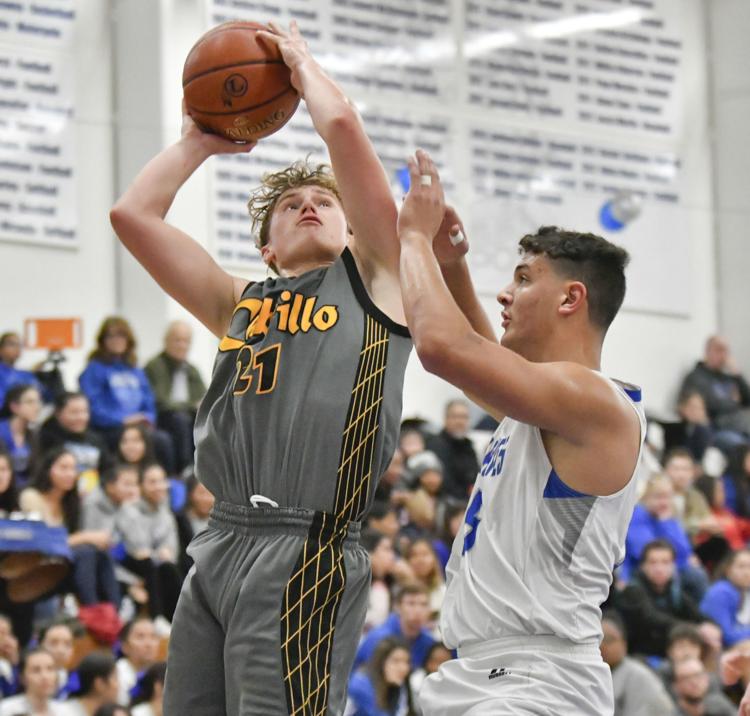 "You never know what you're going to get when you play Lompoc," Simmons said. "Every kid plays their heart out no matter what the record is. It's always a playoff atmosphere. Our boys found a way to close the game out."
Lompoc hosts Santa Ynez on Tuesday at 7 p.m. Cabrillo travels to Dos Pueblos on Tuesday at 7 p.m.