Something special happens when a team or athlete embodies their community. 
There were the rough-and-tumble Pittsburgh Steelers of the 1970s, with their Steel Curtain, or the Dallas Cowboys calling themselves America's Team.
The Showtime Lakers in the 1980s and 90s fit in perfectly with Los Angeles. The Broad Street Bullies embodied Philadelphia.
As the clock struck midnight and calendars around the globe finally switched to 2021, most people let out a sigh of relief. 
One Central Coast athlete certainly personified her team and community. That would be Lompoc High grad Cheyenne Marmolejo.
The former Brave, who graduated in 2017, was a softball and basketball standout at Lompoc High. Marmolejo was also a contributor on the volleyball team at LHS.
When the Times and Record conducted its Player of the Decade contest for girls basketball, compiling 16 nominees from the area, Marmolejo was the first player out, narrowly missing inclusion in the competition.
That should not take any luster away from her stellar and inspiring career on the hardwood at LHS. (Marmolejo may still earn a nomination into the upcoming softball Player of the Decade competition.)
Marmolejo embodied the Lompoc High community with her blue collar play on the basketball court. The 5-foot-8 guard was a rugged and relentless defender who sparked the Braves' '32 minutes of Hell' approach to games.
"Ever since I was young, I was always stressed to play defense," Marmolejo once told former Record reporter Lorenzo J. Reyna. "My role is to defend the top player — and I love and understand that role."
Marmolejo broke into the starting rotation at Lompoc as a freshman and ended up playing 102 games over four seasons. How many steals and blocks did she log, according to the Braves' own stats, during that time? 
Well, the numbers are staggering. She was credited with 394 steals and 175 blocks in those four seasons, averaging nearly four steals a game and 1.7 blocks. 
Marmolejo, though, was also a reliable scorer. She averaged 10.1 points during her senior season and finished her career with a 8.3 per game average, scoring 844 points. 
Her final career averages: 8.3 points, 5.7 rebounds, 3.5 assists, 3.9 steals and 1.7 blocks per game. 
As is tradition, the Times' is recapturing those special moments, some of which even occurred amid the pandemic. Before sports were shut down in March, area high school teams made deep playoff runs, with a few capturing CIF titles. Others celebrated their first-ever league championships. There were also coaching changes and new league alignments. Sadly, the Central Coast sports scene also lost some important figures. 
Marmolejo did this while helping raise Lompoc to new heights. The Braves went 80-29 during her four years with the program, including a 64-18 run over the final three seasons. Lompoc went 38-4 in Los Padres League games over those final three seasons and a 46-8 mark overall.
The Braves made the CIF Southern Section semifinals in 2016, where they narrowly lost to Duarte 43-42 when Marmolejo was a junior. 
Lompoc and Cabrillo split the LPL title in Marmolejo's sophomore and junior seasons.
Marmolejo was voted the Northern Santa Barbara County Female Athlete of the Year in 2017 and was chosen to give the Brave Pride speech at graduation.
"I'm here to tell everyone that you can overcome anything," Marmolejo said then.
Marmolejo was expelled from her middle school after a fight in the seventh grade, and was forced to attend a nontraditional support school for six months.
She went on to compile a 3.8 GPA in high school, served as vice president of her class and intended to pursue a nursing career by attending Fresno State.
"Do not let one mistake define who you are, because I didn't," she said in 2017. "Don't let anyone tell you you can't, because believe me, you can. My dad always tells me, 'So what, you struck out. It's what you do afterwards that counts.'"
Marmolejo's career at Lompoc is being highlighted as part of "The Other Girls" series, which aims to feature standout players who narrowly missed out on a Player of the Decade nomination or were overlooked during their prep careers. Submissions for athletes to be featured as part of the series can be sent to the author.
Player of the Decade: Boys Basketball
No. 1 Cameron Walker vs. No. 16 Bryan Smith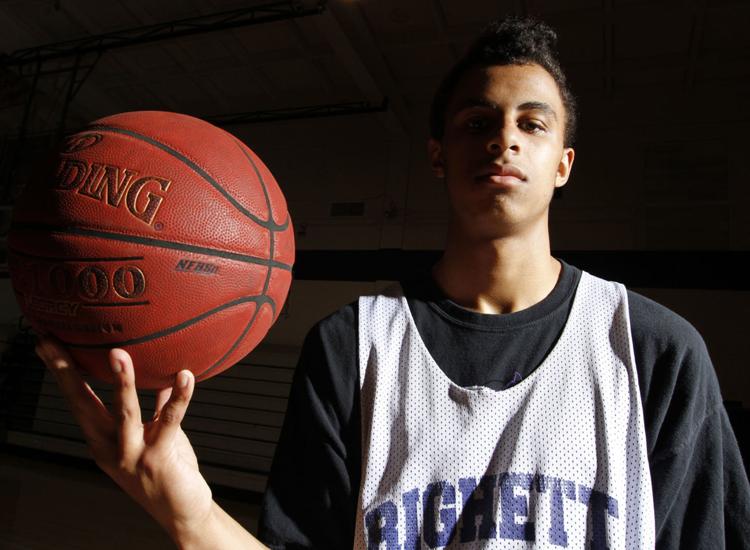 Walker faces Arroyo Grande grad Bryan Smith, the No. 16 seed, in the first round. 
Walker was named All-Area MVP in his sophomore and senior seasons and All-Area co-MVP in 2014, his junior year. Kevin Barbarick, currently Righetti's athletic director, coached Walker all four years he was on the varsity team with the Warriors. Barbarick has decades of coaching experience.
"Cameron is the best I've ever coached," Barbarick once said. "And he has handled everything with such class. Cameron is so humble. He's a good person."
Walker averaged 21 points and 11-plus rebounds a game as a senior. Walker played all five positions on the floor during his prep career.  He averaged 22 points and 12 rebounds a game as a junior, splitting the All-Area MVP award with Cabrillo's Chad Brodhead. 
He played for Stanford for two seasons before medically retiring.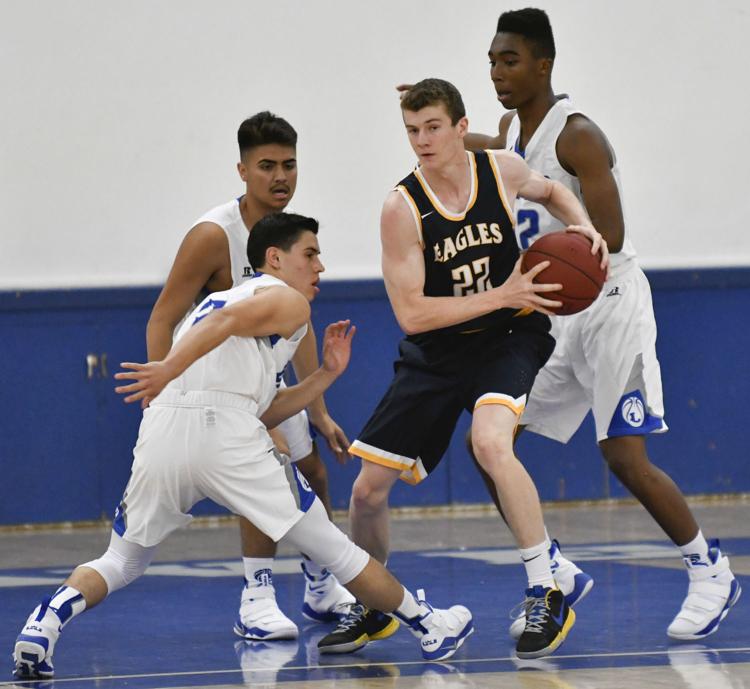 Smith, currently a sophomore walk-on on the men's basketball team at Samford University in Alabama, was a two-year starter and was named the Mountain League's MVP as a senior in the 2018-19 season.
Smith helped the Eagles to the Mountain League title as a senior. He averaged 18 points in league play and 22 points per game in the CIF playoffs. For his senior season, the 6-foot-4 guard averaged 5.8 rebound a game and shot 58% from the floor and 40% from 3-point range, connecting on 76% of his free throws.
No. 2 Quinton Adlesh vs. No. 15 Aaron Abayari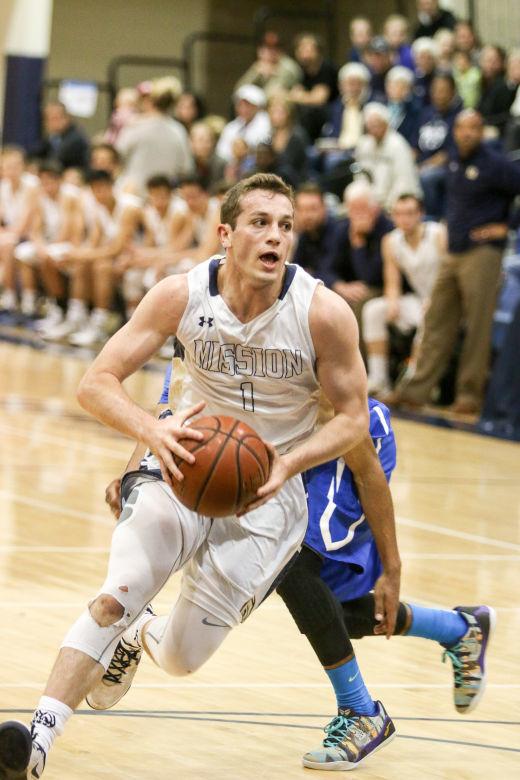 After breaking into the varsity rotation as a freshman at Mission Prep, Adlesh went on to score nearly 2,000 points (1,958) over four seasons, leading the Royals to a PAC 8 League championship and nearly 100 total wins. 
As a senior in the 2014-15 high school season, Adlesh averaged 19 points, 6.5 rebounds and 2.5 steals. The Royals went 25-7 that year, 13-1 in the PAC 8, and lost to Encino Crespi 61-52 in the CIF Southern Section Division 4AA title game. The Royals went 22-0 vs. San Luis Obispo County competition during Adlesh's four years at Mission Prep. The Royals went 99-27 in that same span.
"Quinton is amongst the best this county has ever seen," Terrance Harris, Mission Prep's longtime coach, said of Adlesh. "His work ethic and drive to compete made him a very special player. Every year, Q added to his repertoire. He was relentless in pursuit of excellence. Not only was he a phenomenal player, but he made the players around him better. He certainly raised the bar for not only our program, but the area."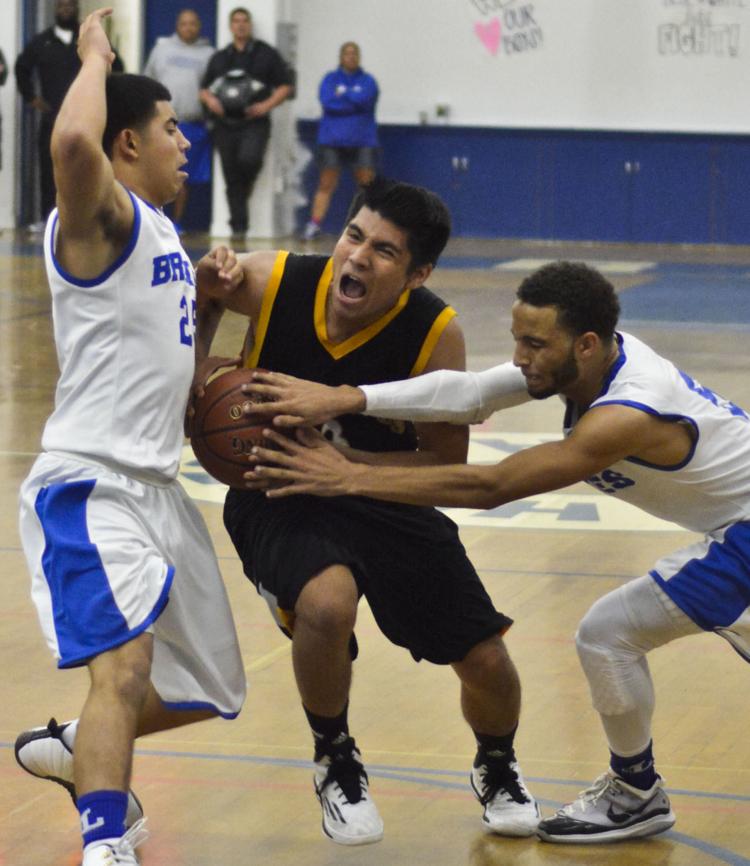 Adlesh goes up against Aaron Abayari, a Cabrillo High grad. The shooting guard averaged 25.4 points a game as he led the Conqs to their fourth consecutive Los Padres League championship in the 2014-15 season. He was the LPL MVP that year.
Former Cabrillo coach Gary West summed up Abayari's playing style like this: "For a 5-foot-9 Filipino boy, Aaron has got more heart than anybody I've coached. He does things that he's not supposed to do at his size, but he puts the ball in the basket, and he just plays hard, he just goes."
No. 3 JoJo Walker vs. No. 14 Ryan McGready
Walker faces former Righetti standout Ryan McGready in a battle of cross-town rivals. 
Walker earned the Times' All-Area MVP award in 2016 after helping the Knights win a CIF Southern Section championship. He was named the CIF divisional Player of the Year in 2016 as the Knights captured a school record 31 wins. 
Despite playing only three seasons at St. Joseph, Walker scored a 1,867 points in 93 career games, averaging just over 20 points a game. 
As a senior, he averaged 23.4 points, 3.6 rebounds, 7.7 assists and 2.1 steals per game.
McGready, a 6-foot-5 post player, led the Warriors to the CIF-SS Division 2AA title game in 2012. He helped the Warriors go 25-6 and make the CIF-SS divisional final, where they lost to Mayfair.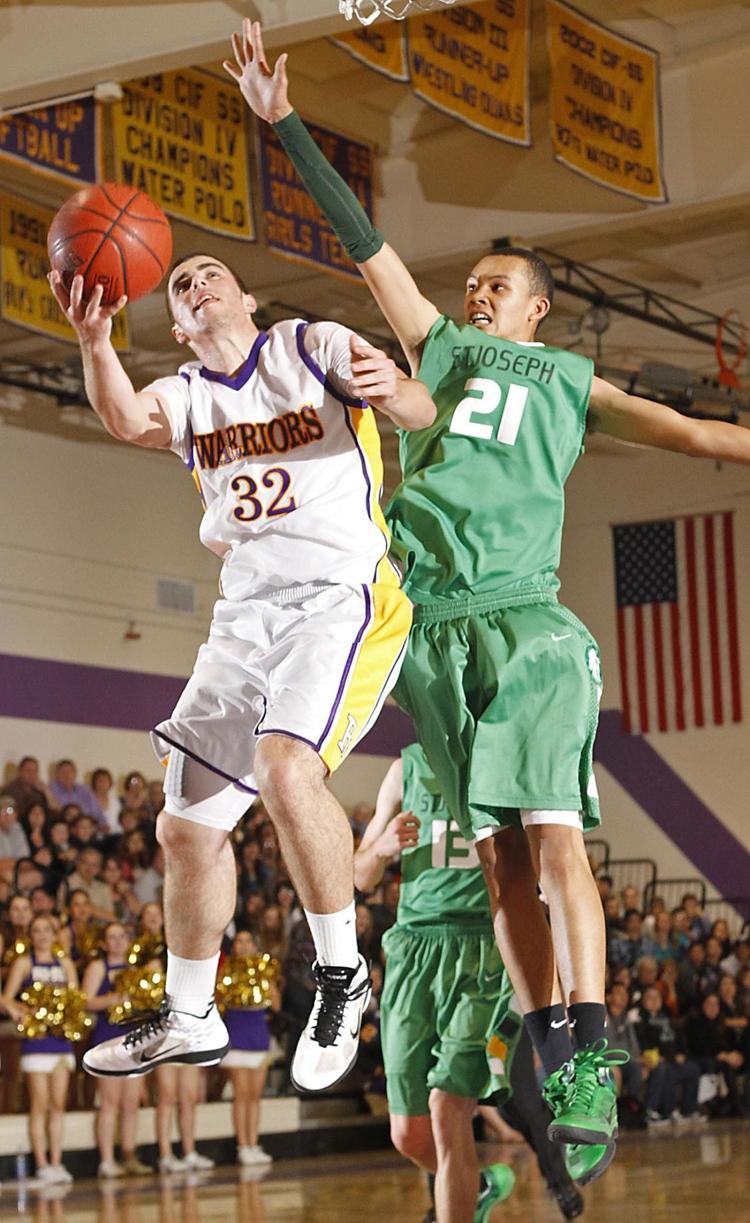 The Warriors also made the state tournament that year as McGready led the team in scoring and rebounding. McGready led the Warriors with 12 points in their 60-45 loss to Mayfair in the CIF title game.
No. 4 Brent VanderVeen vs. No. 13 David Terrones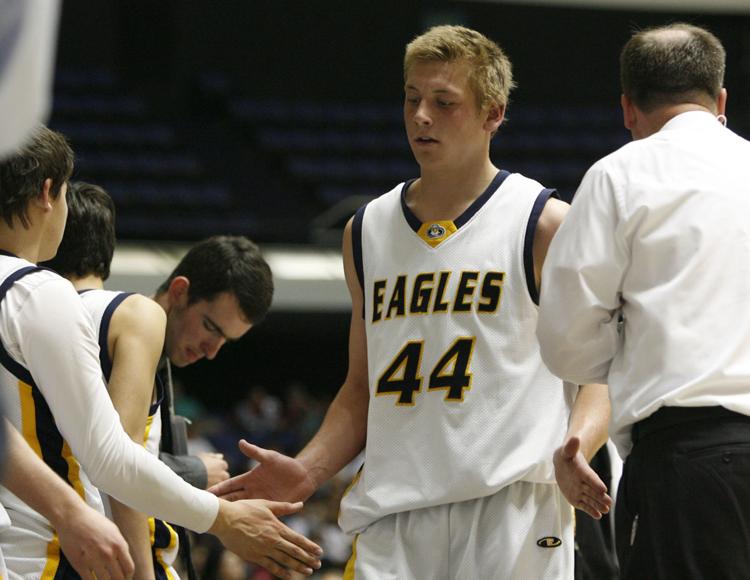 No. 4 VanderVeen faces No. 13 seed David Terrones in the first round.
VanderVeen may have been known more for his football exploits at Arroyo Grande, but his seminal senior hoops season at AGHS shouldn't be overlooked. 
After leading the Eagle football team to a CIF title, VanderVeen carried the Eagles to the CIF Southern Section Division 3AAA title game as a senior in the 2011-12 season, just months later.
Arroyo Grande eventually lost to Pasadena in the CIF final that year, but VanderVeen took home a slew of awards, including being named the Times' All-Area MVP and the SLO County Player of the Year.
VanderVeen scored 16.3 points a game, adding 13.4 rebounds, during his senior season. He played 19 games that year after leading the Eagle football team to a 13-1 record at quarterback. During that following basketball season, VanderVeen helped the Eagles to a 15-game win streak, a rare league title (ending an 11-year drought) and their first CIF final since 1970.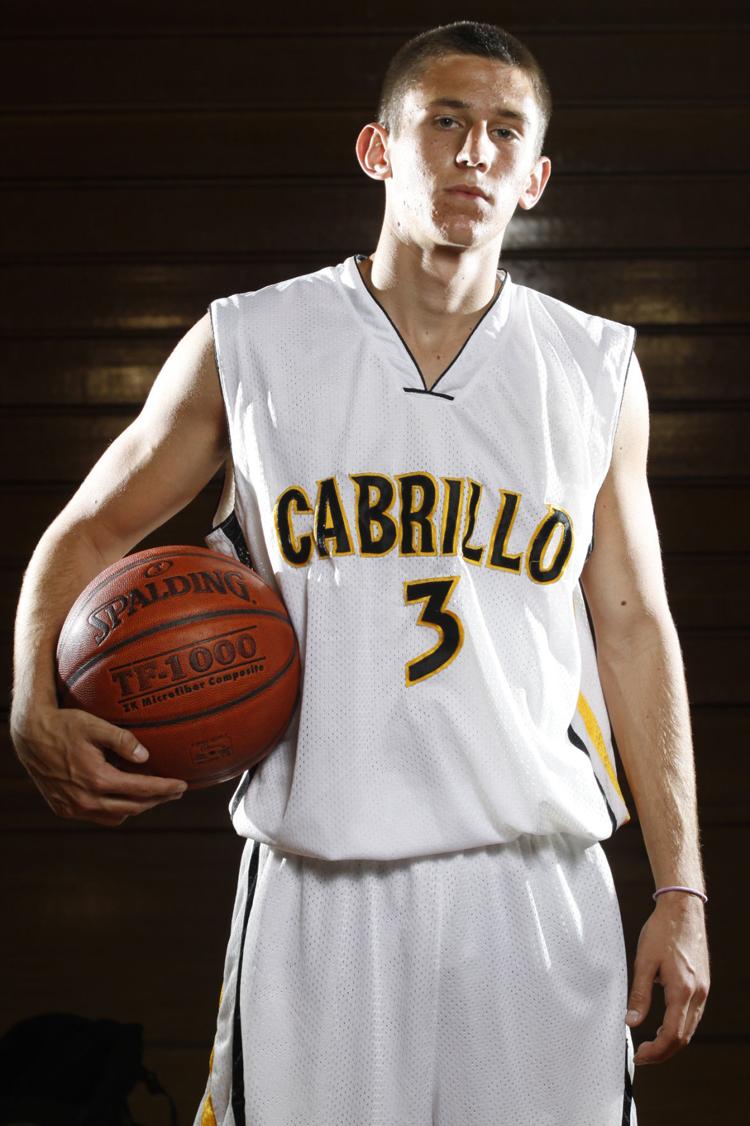 Terrones helped Cabrillo to a remarkable turnaround during the 2009-10 season. After going 9-18 overall and 3-9 in the Los Padres League the year prior, Terrones and the Conquistadores won the LPL title with a perfect 12-0 mark. They finished 21-6 overall.
Terrones, a point guard, led Cabrillo in points (20.6 per game), assists (6.7) and steals (4.2) that year. He was named All-Area MVP in 2010.
No. 5 LeAndrew Knight vs. No. 12 Gabrys Sadaunykas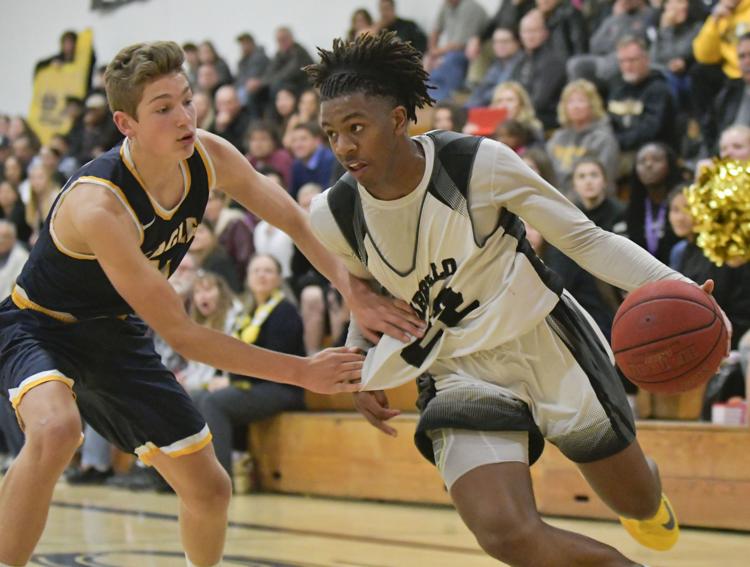 Cabrillo grad LeAndrew Knight is the No. 5 seed. He faces form St. Joseph standout Gabrys Sadaunykas in the first round. 
Knight helped Cabrillo win four straight Los Padres League titles, going 55-1 in league games during his four seasons at CHS. The lone loss was a 67-57 defeat to rival Lompoc. 
Knight was named the Times' All-Area MVP in 2017 and was the All-Area Offensive Player of the Year in 2018. He topped 1,000 points in his career and was named the LPL MVP in back-to-back seasons.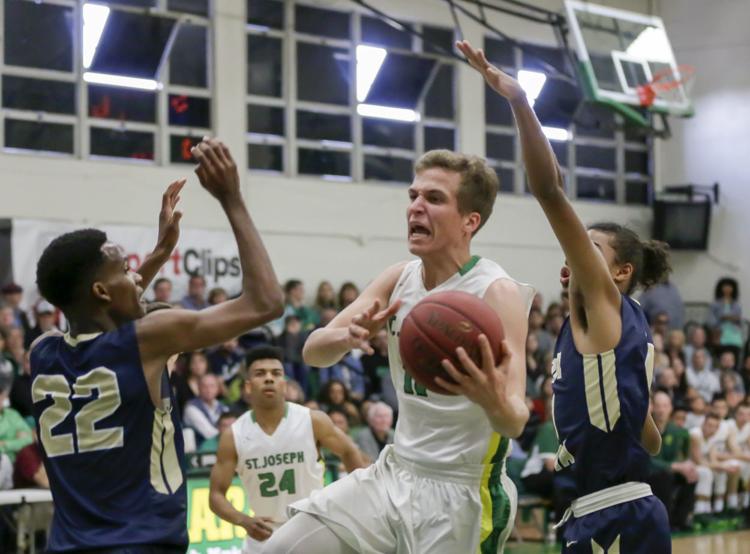 Sadaunykas, a native of Vilnius, Lithuania, was on the St. Joseph team with Walker that won the CIF title in 2015. 
Sadaunykas averaged 16.2 points, 7.5 rebounds and 3.5 assists that year and earned PAC 8 League MVP honors.
No. 6 Robbie Berwick vs. No. 11 Chad Brodhead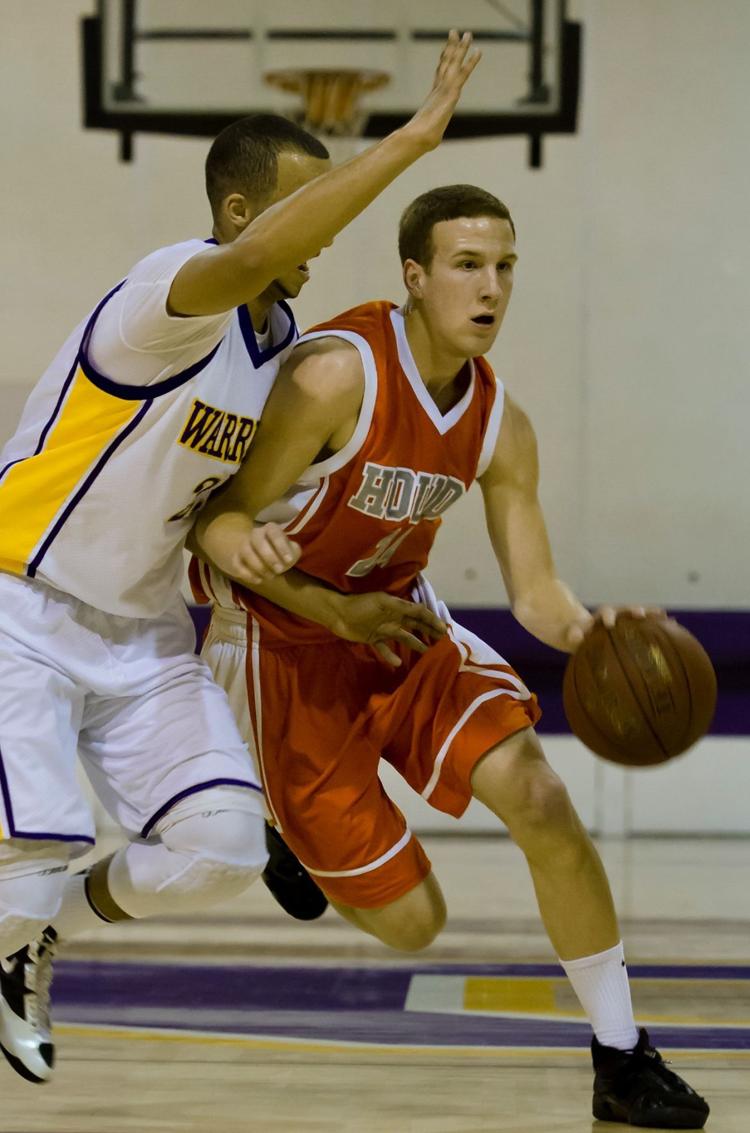 No. 6 seed Robbie Berwick, from Atascadero, faces No. 11 seed Chad Brodhead, a Cabrillo grad. 
Berwick made the rare trip from Atascadero to the ACC, signing with Florida State directly out of high school.
At Atascadero, he scored 1,750 points in four seasons, dishing out 500 assists. He earned the PAC 7 League MVP honor as a junior and senior. The Greyhounds won two PAC 7 titles during Berwick's run in Atascadero. (He also led the 'Hounds to a football league title at QB).
Berwick averaged 15.9 points, 6.5 assists and 4.5 rebounds for his 110-game career at Atascadero. His best season was in the 2013-14 campaign, when Berwick averaged 19.6 points, 4.6 assists and 4.8 rebounds as Atascadero went 24-6 overall and 12-0 in league. (Berwick scored 17.5 points points a game as a junior as the 'Hounds won a league title).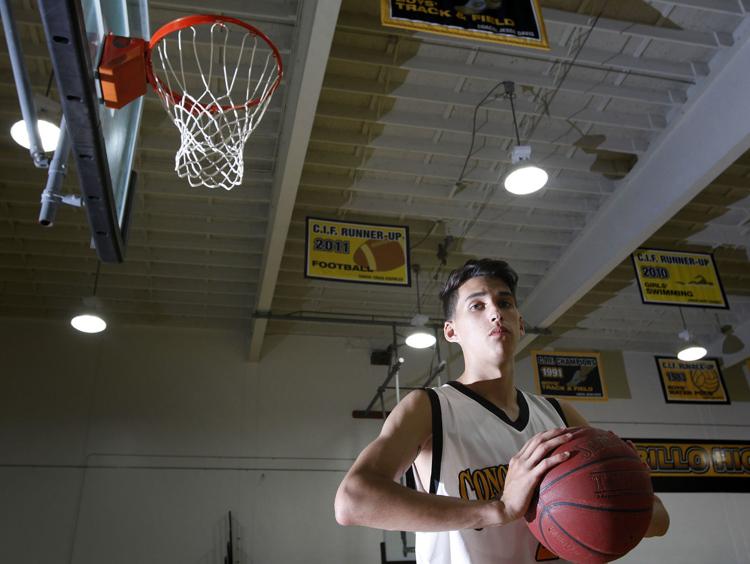 Brodhead was the only player to stop Cameron Walker from earning three straight outright All-Area MVP honors. Brodhead and Walker split the award in the 2013-14 season.
Brodhead averaged 24 points, five rebounds and five steals a game in leading Cabrillo to its third straight Los Padres League title that year. He easily crossed the 1,500-point barrier at Cabrillo, though career stats weren't available. He scored about 700 points during his senior season.
No. 7 Case Bruton vs. No. 10 Gage Gomez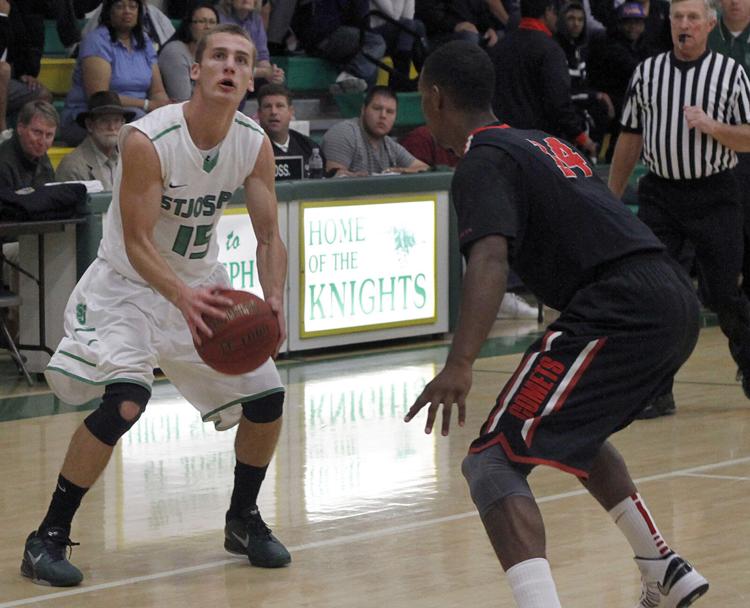 This first-round matchup features two of the area's top shooters from the past 10 seasons as No. 7 seed Case Bruton faces Arroyo Grande grad Gage Gomez, the No. 10 seed.
Bruton put together one of the most impressive offensive careers -- and individual seasons -- with the Knights, scoring nearly 1,300 points in three seasons, including his 675-point campaign as a senior. 
In all, Bruton, who played his freshman season at Morro Bay, put up 1,593 points in four years of high school, averaging 15.3 points per game. 
As a senior in the 2012-13 season, Bruton averaged 21.1 points per game as the Knights went 23-9. Bruton helped the Knights advance to the CIF Southern Section Division 4A semifinals and a state playoff win that year.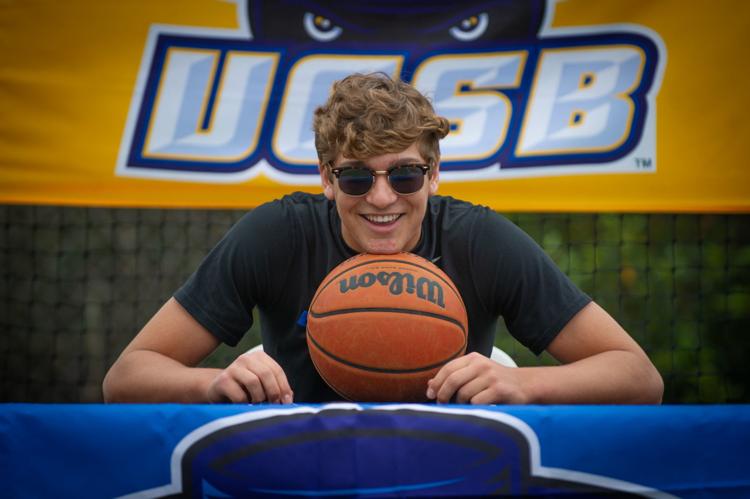 Gomez is a freshman walk-on at UCSB after graduating in 2020. He was one win away from leading his school to its first ever state championship before his high school career ended due to the coronavirus pandemic wiping out the rest of the state title games.
He averaged 21 points, 6.7 rebounds, 5.2 assists and 2.2 steals per game as a senior. He knocked down 120 3-point shots during his senior season alone.
No. 8 Matt Willkomm vs. No. 9 Keith Datu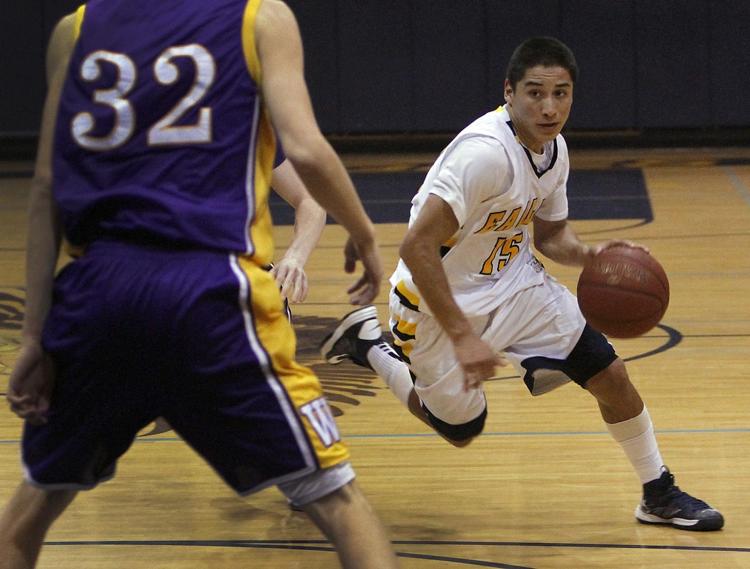 Matt Willkomm, the No. 8 seed, squares off with St. Joseph grad Keith Datu, the No. 9 seed, in the first round.
Willkomm was a dynamic point guard that could either set up the offense or score on his own. He was a junior when the Eagles made the CIF finals with VanderVeen leading the way, then powered AGHS as a senior in 2013-14, averaging 16.4 points over 12 pre-season games. He earned All-Tournament honors at the Harding Invitational, the Jim Bashore Classic and the Eagles' annual Taro Kobara Memorial Tournament, during that run.
Then came the PAC 7 League season. Willkomm took his game up another notch and bumped his scoring average up to 20.4 points in the 10 league games he played in. Willkomm went on to star at Hancock and Arizona Chrisian.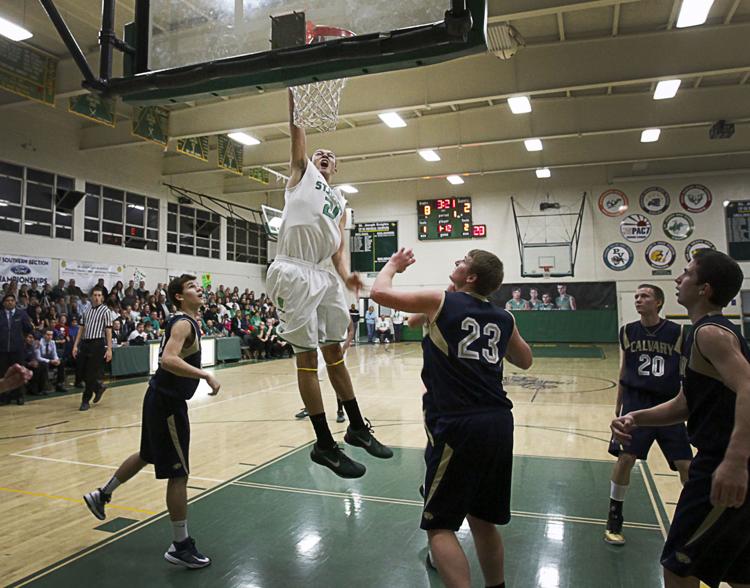 Datu, a 6-foot-7 post, scored nearly 1,500 points in his prep career, adding nearly 1,000 rebounds and over 300 blocks. During his senior season, Datu averaged 19.3 points, 9.5 rebounds and 2.3 blocks a game. 
Datu played in 118 games as a Knight, scoring 1,448 points with 935 rebounds and 305 blocks, adding 75 assists and 73 steals. 
Get in the game with our Prep Sports Newsletter
Sent weekly directly to your inbox!