Michael Coe once walked into a Cabrillo High cross country program that he recalls wasn't used to league titles or CIF runs.
"They were at the bottom of the Los Padres League," Coe recounted by phone when thinking back to his freshman year in 2003.
But with his background as a standout youth runner, Coe would team alongside names like future U.S Olympian Duane Solomon, Robert Unrue, Josh Coke and the Brown brothers, Nathan and Kyle, to turn the tide of the program.
Now, the multiple-time LPL champion and 2004 CIF Southern Section champion Coe will be recognized for his long list of accolades — and be credited for turning the tide of the cross country program.
The 2006 CHS graduate will be one of eight inductees who will be enshrined into the school's Hall of Fame class on Friday, Aug. 2 inside the CHS cafeteria.
Coe will be joining the 1976 CIF champion boys water polo team, Bill Weber, Wendy Knowles, Hank Moore, Rob Nielsen, Greg Cox and Michelle Melone-Knight as the 2019 honorees.
The planned renovation of Lompoc's Huyck Stadium is nearing its funding goal, and the remodel could involve more immediate upgrades than origi…
Coe collected three league Most Valuable Player titles in his running shoes. And following Solomon's graduation from the school in 2003, the LPL champion cross country team elevated themselves to newer heights through the '04 CIF run.
Coached by Peter Anderson, Coe became the No. 1 runner for CHS. Through each gallop he and his fellow runners took on the dirt and grass, the Conqs built both their chemistry and winning desire.
"It was fun," Coe said. "That was the starting point of the era I was a part of. It (this induction) is a heartfelt reminder of the era we had. I look back at that time with a lot of pride."
And before capturing CIF glory, Coe remembers learning about his future cross country and track and field team teammate who was leaving spectators in awe with his running dominance: Solomon.
"I heard about Duane when I was at Vandenberg Middle School," Coe said. "And I heard about a guy who was blowing people away in the 800 meters. I knew then, my future was in running. When I heard of a guy doing unprecedented things at Cabrillo, I was excited."
Cabrillo High has unveiled Friday, Aug. 2 as the date of the 2019 Hall of Fame dinner and induction ceremony and has invited CHS family member…
Coe was teammates with the 2012 Olympic Games runner for one season only, but immediately, he says "we became good friends."
Solomon would eventually go on to USC — but Coe would go on to become the next Pac-10 runner to represent Cabrillo, by joining Cal Berkeley.
In sophomore year at Cal, he broke the school's mile record at the Brutus Hamilton Invitational by running a time of 3:56.18. He qualified for the NCAA Indoor Championships as a redshirt freshman in 2008.
Today, Coe remains in the Bay Area. He works in San Francisco as a customer service manager for the treadmill company AlterG – which specializes in building anti-gravity treadmills for physical therapy, rehab and training.
He says some of his clients include the Golden State Warriors, the San Francisco 49ers and the San Francisco Giants.
Coe has stayed active with his running as well, by joining the San Francisco Olympic Club and runs in his spare time.
But once the evening of Aug. 2 comes, Coe will be reminded of the running legacy he and his fellow teammates left behind at CHS.
Duane Solomon and Barbara Nwaba have qualified for the Olympic Trials.
"I'm honored. It (the induction) has brought back good memories of an exciting time at CHS," Coe said.
The Hall of Fame banquet and dinner will have photos from 5:50 to 6 p.m. for the 2019 class. Social hour is held from 6 p.m to 6:30, when dinner will be served. 
Tickets are $25 in advance and $30 at the door. All proceeds will be benefit the CHS football program. For more information, contact Valerie Robison at 805-722-8437 or Theresa Irons at 805-742-2892. 
Photos: Cabrillo inducts 2018 Hall of Fame class
080318 Cabrillo 2018 Hall of Fame 01.jpg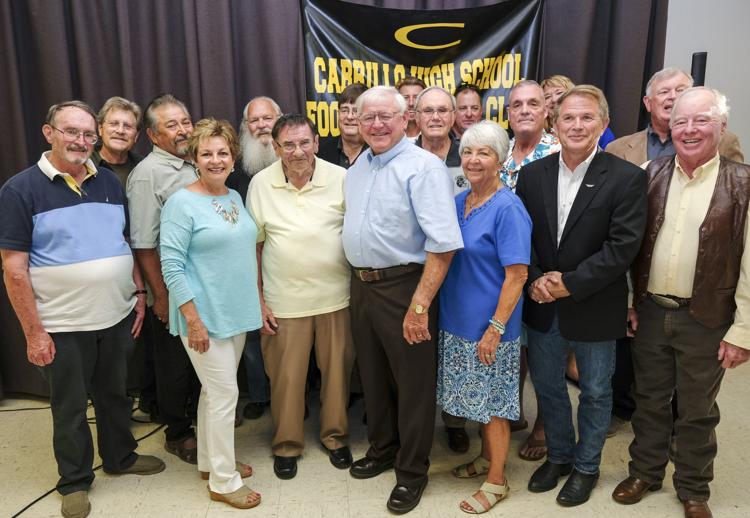 080318 Cabrillo 2018 Hall of Fame 02.jpg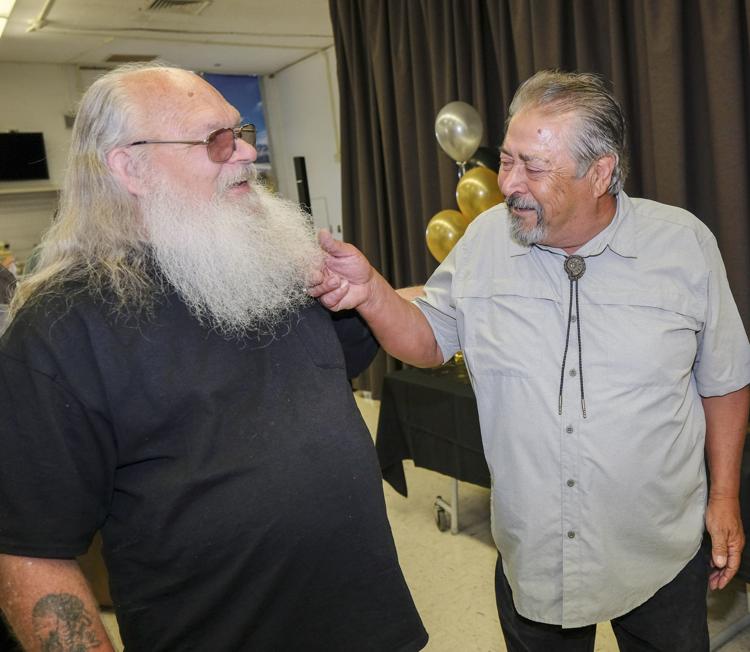 080318 Cabrillo 2018 Hall of Fame 03.jpg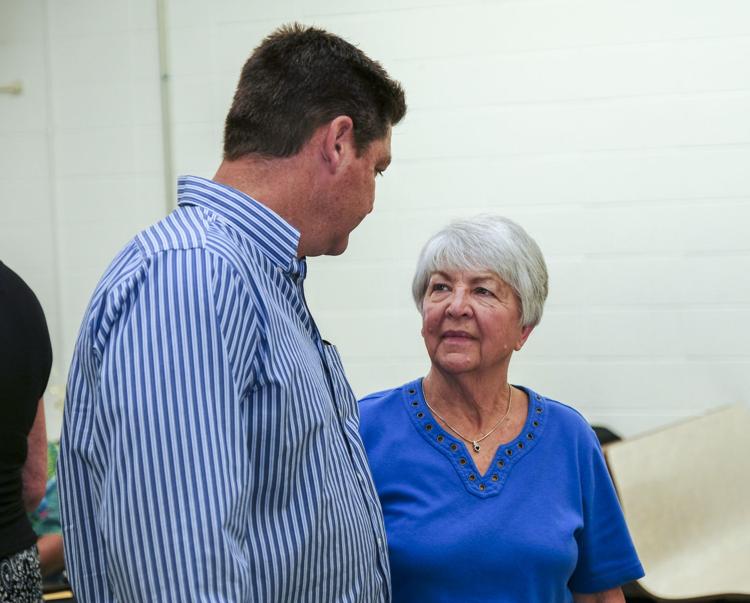 080318 Cabrillo 2018 Hall of Fame 04.jpg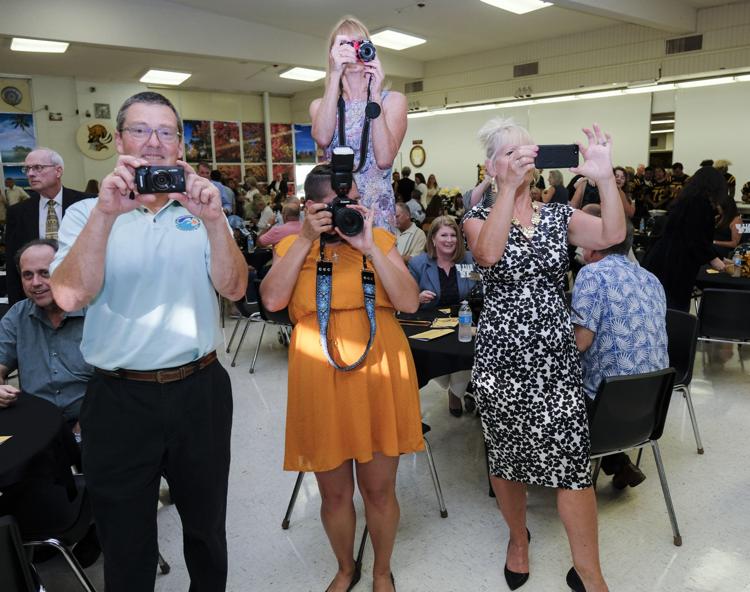 080318 Cabrillo 2018 Hall of Fame 05.jpg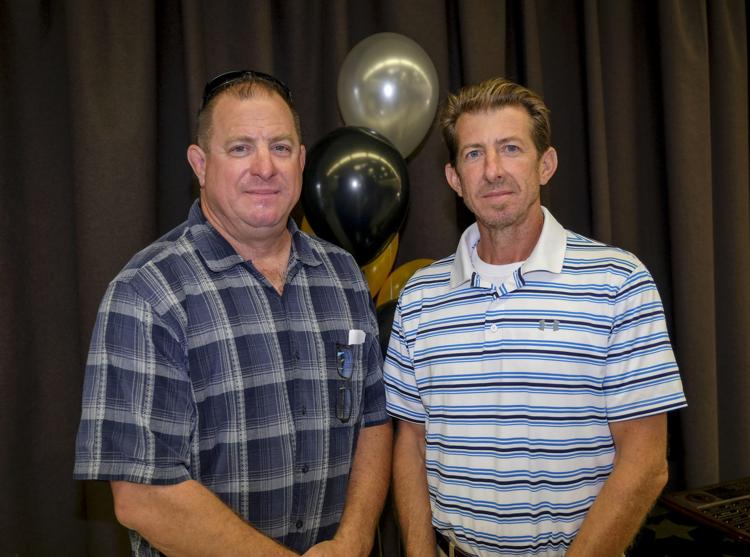 080318 Cabrillo 2018 Hall of Fame 06.jpg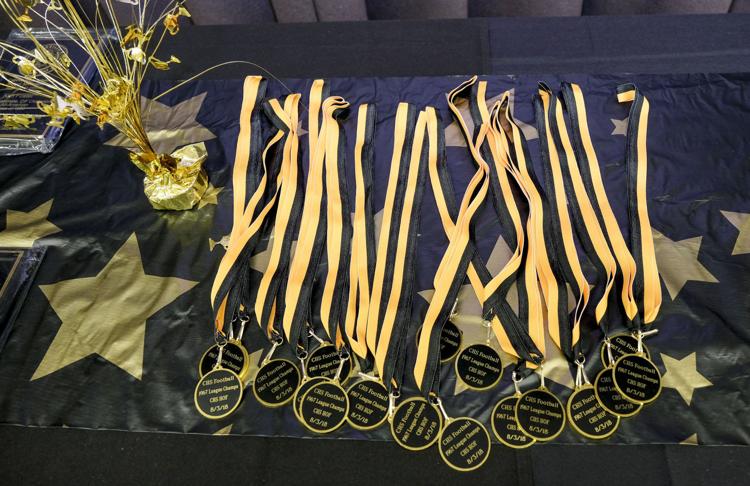 080318 Cabrillo 2018 Hall of Fame 07.jpg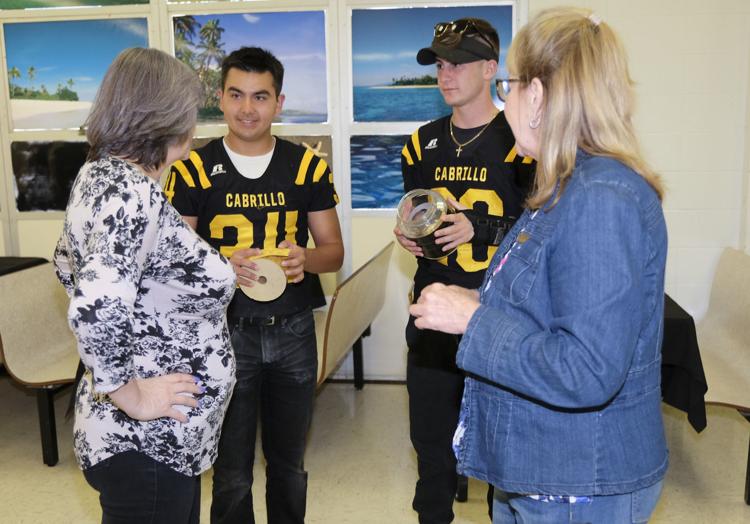 080318 Cabrillo 2018 Hall of Fame 08.jpg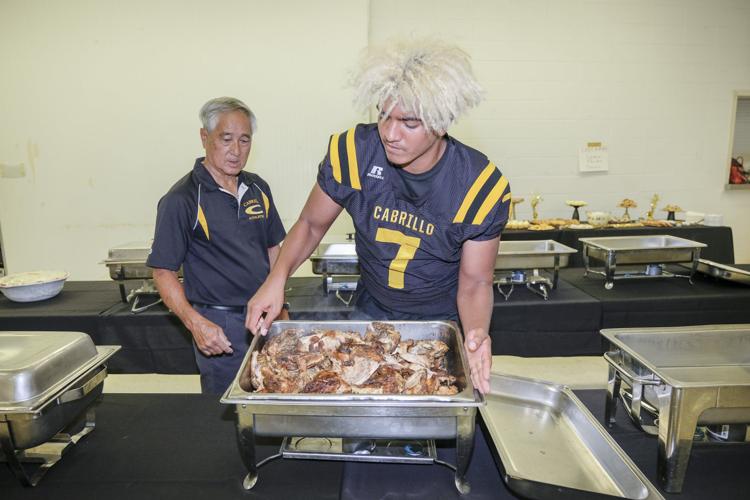 Get in the game with our Prep Sports Newsletter
Sent weekly directly to your inbox!