The Santa Ynez cross country team is off and running, getting ready for the 2019 season.
Head coach Ron Misner is looking for improvement as the boys and girls teams head into their second year in the Channel League.
"Our girls team placed third in the league last year. I think they did well considering it's such a tough league. I think third place was a big accomplishment but we can't be satisfied with that again. We have to aim higher," said Misner at practice on Tuesday, July 30. "Our boys team struggled last year but it was competitive. We have a young, enthusiastic group of boys and they continue to improve. This year, they'll put some pressure on the other Channel League schools."
Cross Country races are generally three miles but there are some exceptions. At some of the invitational meets, novice races are limited to one mile.
The team has to be ready to run a wide variety of courses. Some are mostly flat, others quite hilly.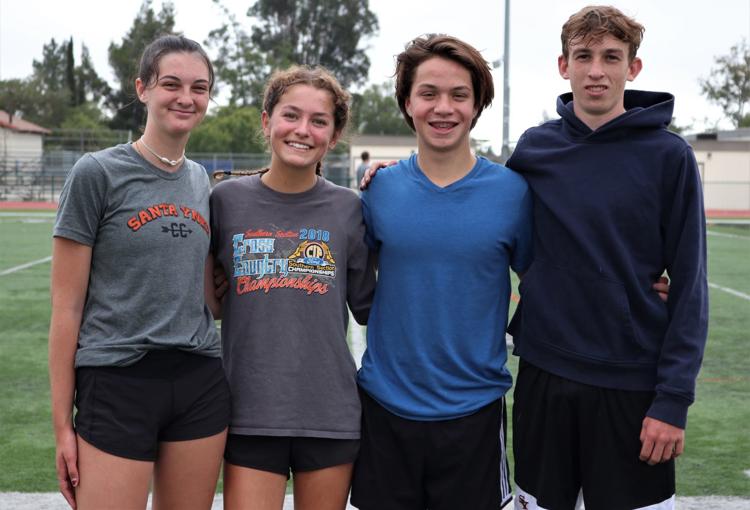 "Every course is different," said Misner. "You can run the flatter courses two to three minutes faster."
The runners have to be ready for any challenge the course and the weather present although, as Misner points out, the conditions are the same for all runners.
"We've been running since June 24," said Misner. "We took our mandatory three-week dark period right after the school year ended and the kids have been putting in a lot of mileage ever since."
The team alternates practice on the high school track where the runners can work on speed with runs through the woods at Solvang's Hans Christian Anderson Park where the importance of conditioning kicks in.
"We're not just running. We're also working on strengthening the body's core," said Misner. "We'll be increasing our miles and next week. We'll kick things up a notch and switch to a faster pace. We get out to the track or the park early before the valley heat kicks in."
Misner is the team's original coach.
"I started the program in 1989," said Misner, a Special Education Resource Aid at the school. "I took a break from 2006 to 2009 to coach over at Dunn but then I came back."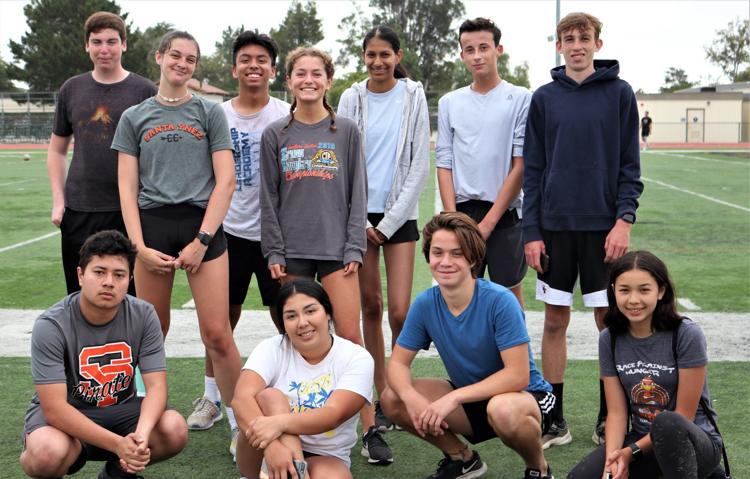 In the spring, you'll also find Misner coaching runners on both the girls and boys track and field team. He also started with that program in 1989 and has been doing it ever since, including his Dunn School years.
The cross country season begins on Wednesday, Aug. 31, at the UCSB Gaucho Invitational.
"There are a lot of pretty good teams that run at UCSB, a lot of CIF (Southern Section) contenders," said Misner. "The UCSB race is basically a run around the lagoon twice in different directions. It's basically a medium-hard race. The course in generally flat but it's not easy and after this race, I can generally tell how good our runners will be."
The Pirates open their Channel League season a week later, on Wednesday, Sept. 4, at Dos Pueblos High School although, at press time, there is a possibility that could change.
Milner loses two key seniors from his 2018 team — Shane Silva and Hani Richter.
"But Hani isn't completely gone. She'll be helping me coach the team," said Misner.
Misner is hoping to get Kiely West back for the girls squad after she's completely recovered from a stress fracture suffered during the track season.
"Kiely was second in the league last year. We're hoping she can return to the top. I know her goal is to win the league championship," said Misner. "And sophomore Nayeli Torres should be a key runner. She made a lot of improvement during the track season.
"And Lauren Myers is looking good so far. I'm thinking she's going to have a really good season. I'm seeing a lot of good things from the rest of the girls. The girls finished third in the Channel League last season. I think we can do even better this year."
Misner says fielding a girls team is a challenge every year because there are so many teams competing for female athletes in the fall.
"Girls golf, tennis and volleyball are also fall sports and we lose girls who could be great runners to those sports every year," said Misner. "But in the spring, we always face the same problem on the boys' track team because that's when the boys compete in those same sports."
For the boys, Carson Gann, Jackson Stevens and Joey Linane are the key returning runners.
"Those three all finished really close together last year. We're hoping to move them up as a group. That would give our boys team a really strong base," said Misner. "But we're still a young team with a lot of freshman and sophomores competing for spots on the team."
Get in the game with our Prep Sports Newsletter
Sent weekly directly to your inbox!