Santa Barbara quarterback Deacon Hill led the Dons to the Channel League championship this season. 
For his efforts, the junior was named the league's Offensive MVP.
While Hill, who has committed to play quarterback at Wisconsin, was powering the offense, junior Noach Wood was leading the defense. Wood was named the Channel League Defensive MVP. 
The duo also guided the Dons to the CIF Southern Section Division 8 title game. Santa Barbara lost to Fullerton Sunny Hills 24-21 in Saturday night's CIF title game at San Marcos High.
The Dons' title ended Lompoc coach Andrew Jones' string of league championships and league MVP winners from LHS. 
Santa Barbara went 11-3 in 2019 and 5-0 in league play. 
Lompoc's Jacob Nunez, a senior committed to Arizona State, was named the Offensive Lineman of the Year. 
Santa Ynez senior Tyler Germani and Santa Barbara senior Joshua Rosales are the co-Defensive Linemen of the Year. Germani led the Pirates with 12.5 sacks on the season.
Santa Barbara junior Ty Montgomery is the Utility Player of the Year. 
Lompoc has six players on the First Team offense as the Braves finished 7-4 overall and 4-1 in league games. 
Freshman Cavin Ross is a First Team quarterback along with San Marcos senior Ben Partee. Ross threw 22 touchdowns and nine interceptions in 11 games, passing for 1,911 yards and completing over 61 percent of his passes. 
Lompoc sophomore Sheldon Canley is a First Team running back, along with Dos Pueblos seniors Udy Loza and Conner Lee. Canley only needed 83 carries to rack up more than 800 yards rushing and 14 touchdowns. 
Nunez helped open lanes for a Lompoc rushing attack that totaled more than 2,100 yards and 27 rushing touchdowns as a team this year. 
Senior Ryan Morgan, who is committed to Wyoming, is the First Team tight end. Morgan caught 41 passes for 680 yards and six touchdowns. 
Lompoc junior Christian Duarte-Tenorio is a First Team receiver along with San Marcos' Josh Brown and Santa Barbara's Jackson Gonzales and Moki Nacario. Duarte-Tenorio had 40 catches for 412 yards and five touchdowns. 
Lompoc juniors Carlos Garcia and Johnny Balaam are First Team linemen, joined by Santa Barbara seniors Chase Kamin and Jorge Contreras and Dos Pueblos senior Roberto Vargas.
You have free articles remaining.
Lompoc has seven on the First Team defense. Santa Ynez and Cabrillo each have one.
The First Team defensive linemen are Lompoc's Jalen Powers and Jesus Aguilar, Santa Ynez sophomore Brandon Welby and Cabrillo junior Cade McNamee. 
Lompoc senior Jed Rantz leads the First Team linebackers, joined by fellow LHS senior Leondre Coleman. Santa Barbara seniors Charlie Figueroa and John Valencia round out the First Team linebackers. 
Rantz had 74 total tackles and 13 tackles-for-loss. Coleman had 62 total tackles and 10 tackles-for-loss with a team-high five sacks. Coleman was also Lompoc's second-leading rusher with 103 carries for 579 yards and six touchdowns. Coleman was the 2018 Channel League Defensive MVP as teammate Cameron Iribarren was the league's Offensive MVP last year. Iribarren suffered a torn ACL in the first game of the 2019 season and never returned to action.
Lompoc has three of the four First Team defensive backs, starting with sophomore Deville Dickerson and seniors Joe Schumer and Oscar Tenorio. Santa Barbara senior Dakota Hill is the fourth First Team DB. Schumer (5), Dickerson (3) and Tenorio (3) combined to intercept 11 passes last season. 
The Second Team offensive backs are Justin Perez (Santa Barbara), Henry Herrera (San Marcos) and Anthony Gills (Santa Ynez). 
The Second Team receivers are Cailin Daniels (Lompoc), Camron Prendergast (Santa Ynez), Jake Knecht (Santa Barbara) and Baylor Huyck (Dos Pueblos).
The Second Team offensive linemen are Dylan Forbes (Cabrillo), Johnathan Perez (Santa Barbara), Nick Crandall (Santa Ynez), Emilio Figueroa (Santa Ynez) and Nico Chavez (San Marcos).
The Second Team linebackers are Dean Tipolt (Santa Ynez), John Gaitan (Lompoc), Patrick Durham (Cabrillo), Jack Huffman (San Marcos) and Daniel SantaCruz (Dos Pueblos).
The Second Team defensive backs are Luke Gardner (Lompoc), Johnny Alvarado (Dos Pueblos), Salomon Manzanarez (Santa Barbara) and Grant Gonzales (Santa Barbara).
The Second Team defensive linemen are Aaron Nunez (Lompoc), Jameson Brodeur (Cabrillo) and David Ramirez (Santa Barbara).
Each school placed four players on Honorable Mention. 
The four Dons earning Honorable Mention are Nicka Baizan, Ryan Holguin, Armando Solano and Liam Tormey. 
Lompoc's four are Adam Lazaro, Elijah Perkins, Tyler Rounds and Eric Xiong. Santa Ynez' four are Logan Ast, Jacob Davis, Lars Ladinig and Bennett Redell. Cabrillo's four are Julian Carlson-Kanach, Hunter Barthel, Tony Boneck and Trey Robison. 
San Marcos' four are Korey Becker, Jorge Medina, Isaac Sotelo and George Tracewell. The four from Dos Pueblos are Alejandro Castanon, Josh Navarro, Isaac Nungaray and Evan Steinberger.
102519 LHSvsSanMarcos FB 02.jpg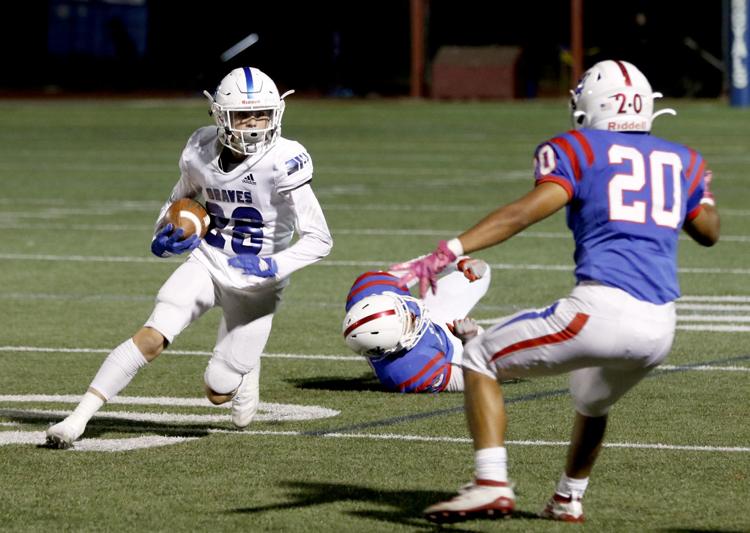 102519 LHSvsSanMarcos FB 01.jpg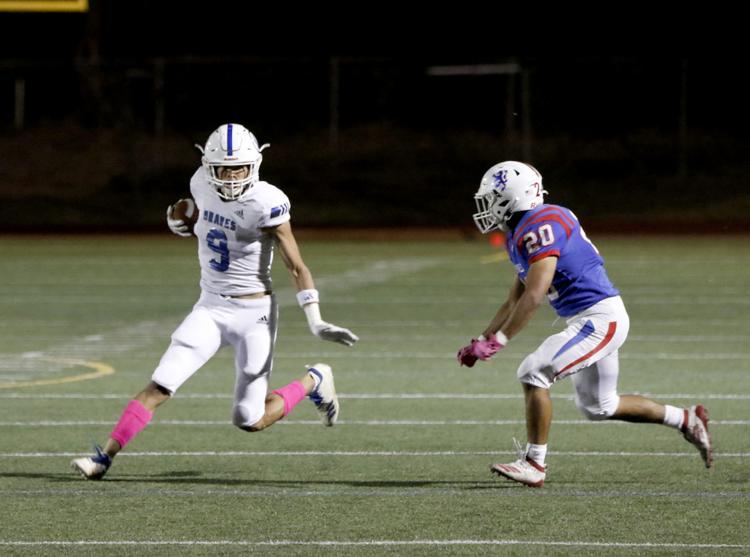 102519 LHSvsSanMarcos FB 03.jpg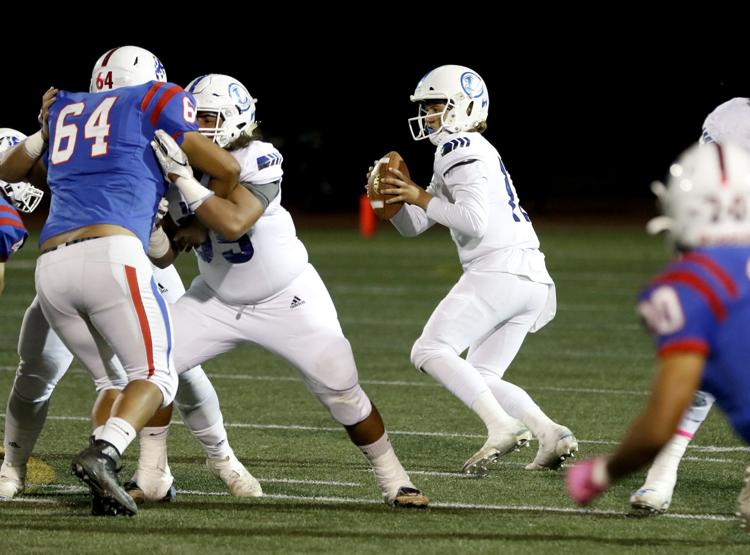 102519 LHSvsSanMarcos FB 04.jpg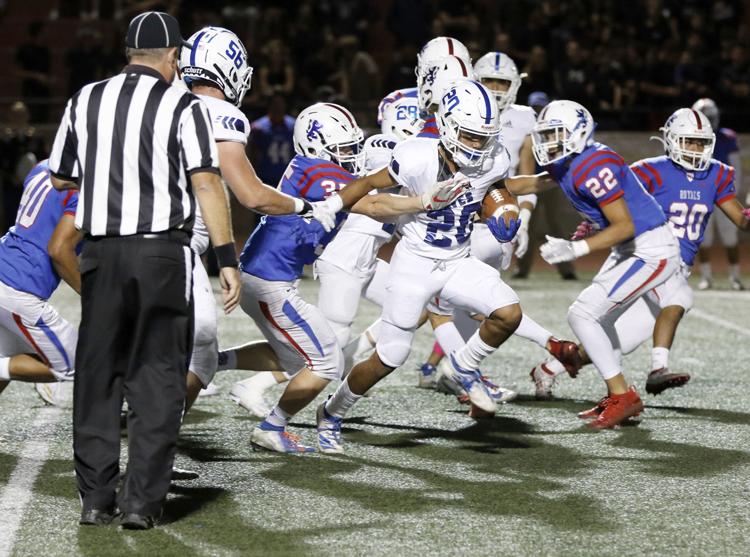 102519 LHSvsSanMarcos FB 05.jpg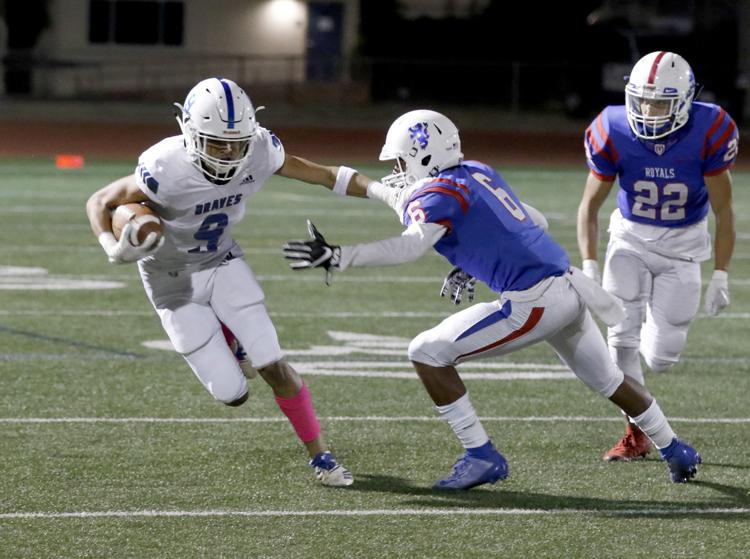 102519 LHSvsSanMarcos FB 06.jpg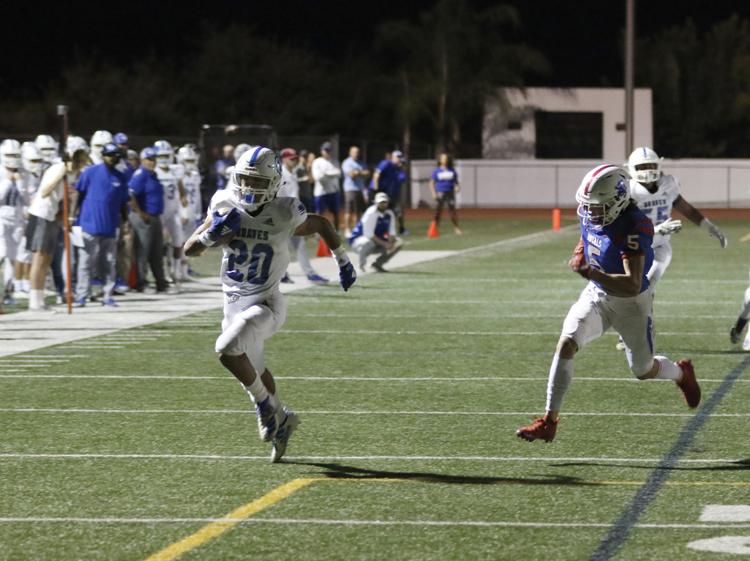 102519 LHSvsSanMarcos FB 07.jpg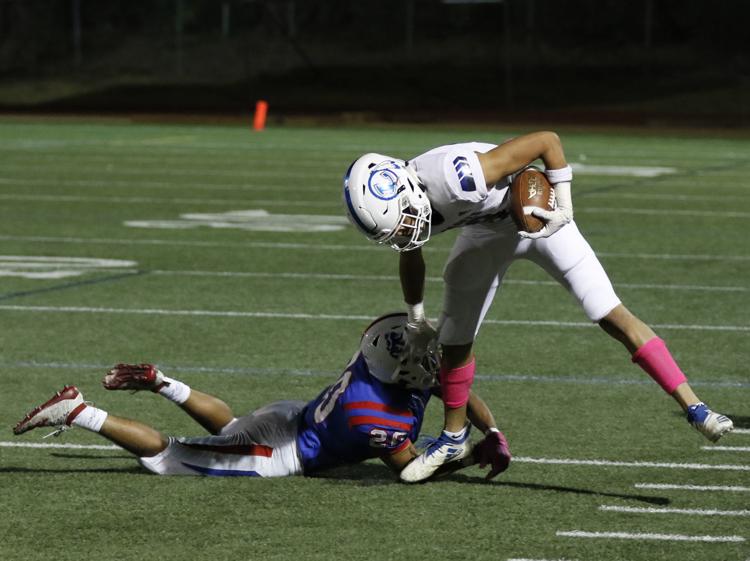 102519 LHSvsSanMarcos FB 08.jpg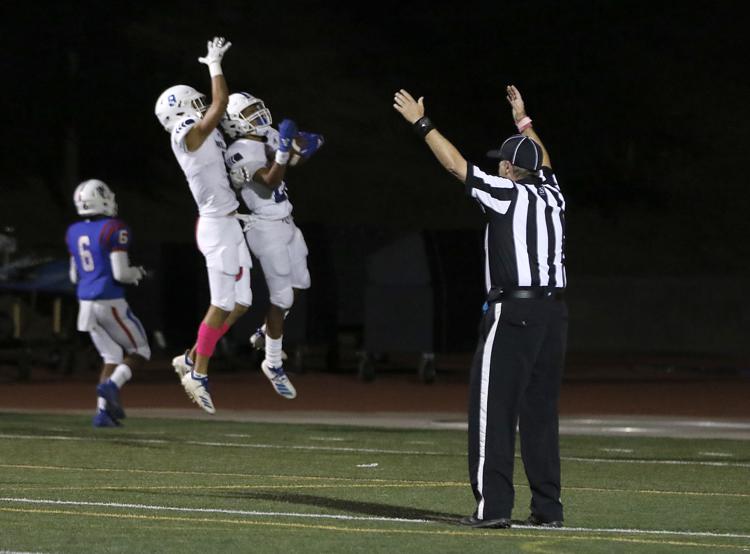 102519 LHSvsSanMarcos FB 09.jpg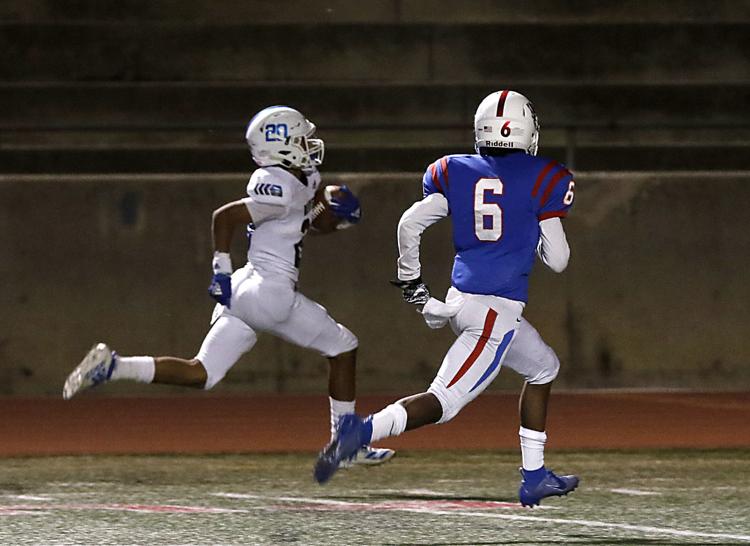 102519 LHSvsSanMarcos FB 10.jpg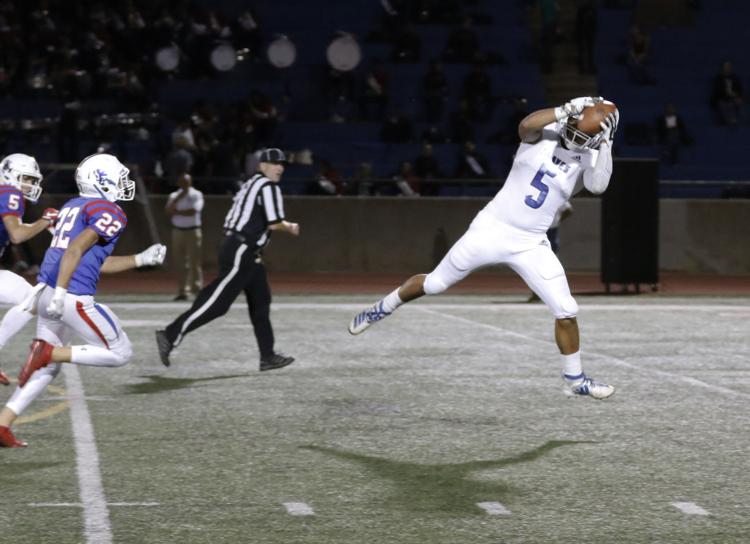 102519 LHSvsSanMarcos FB 11.jpg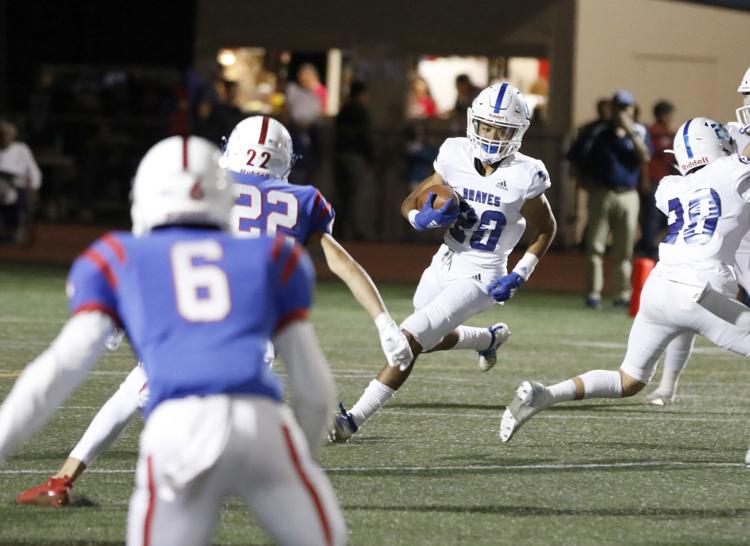 101819-Santa Barbara-Lompoc Footbal 10.jpg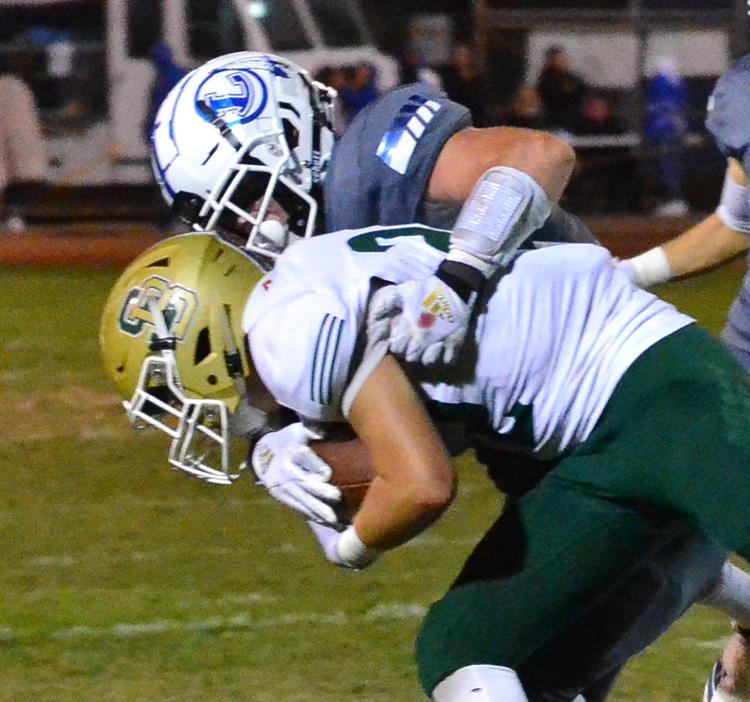 101819-Santa Barbara-Lompoc Football 11.jpg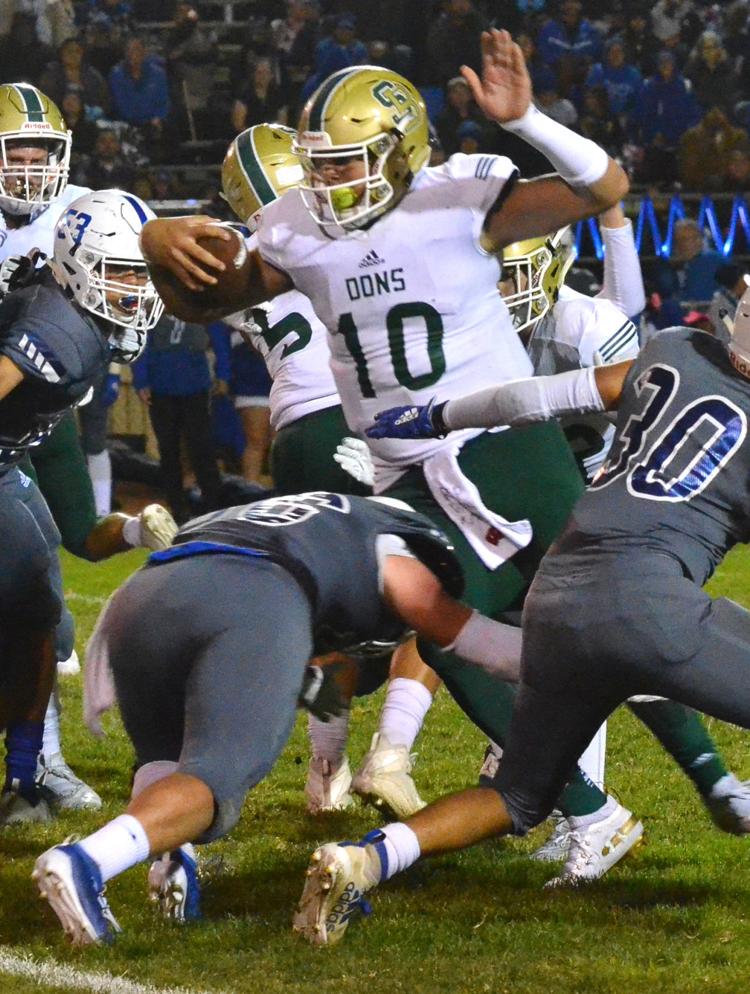 101819-Santa Barbara-Lompoc Football 01.JPG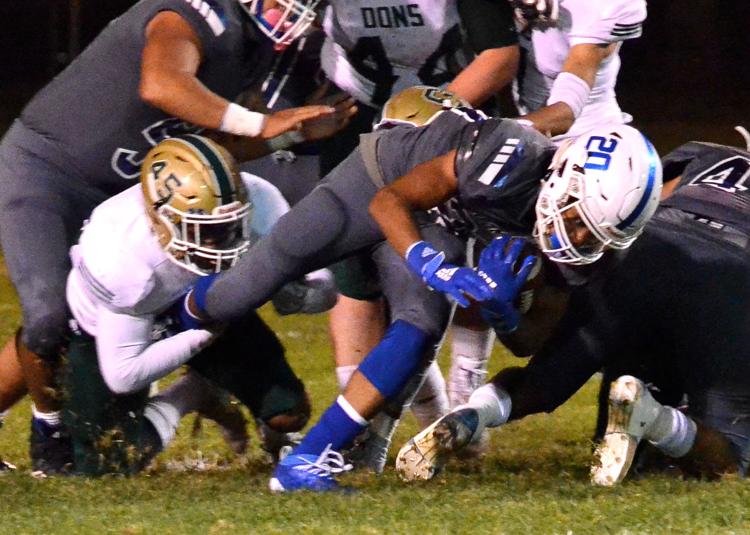 101819-Santa Barbara-Lompoc Football 02.JPG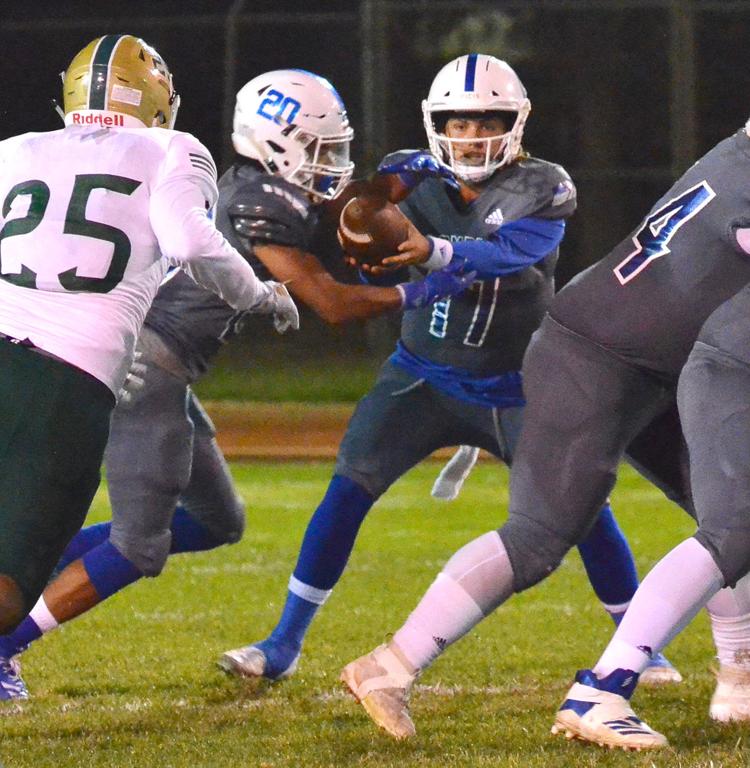 101819-Santa Barbara-Lompoc Football 03.JPG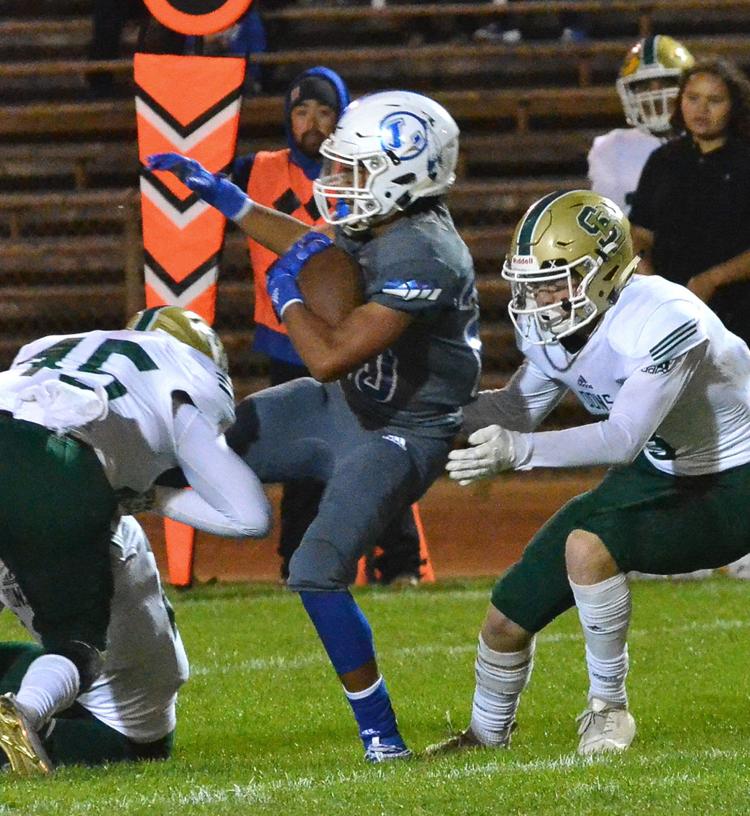 101819-Santa Barbara-Lompoc Football 04.JPG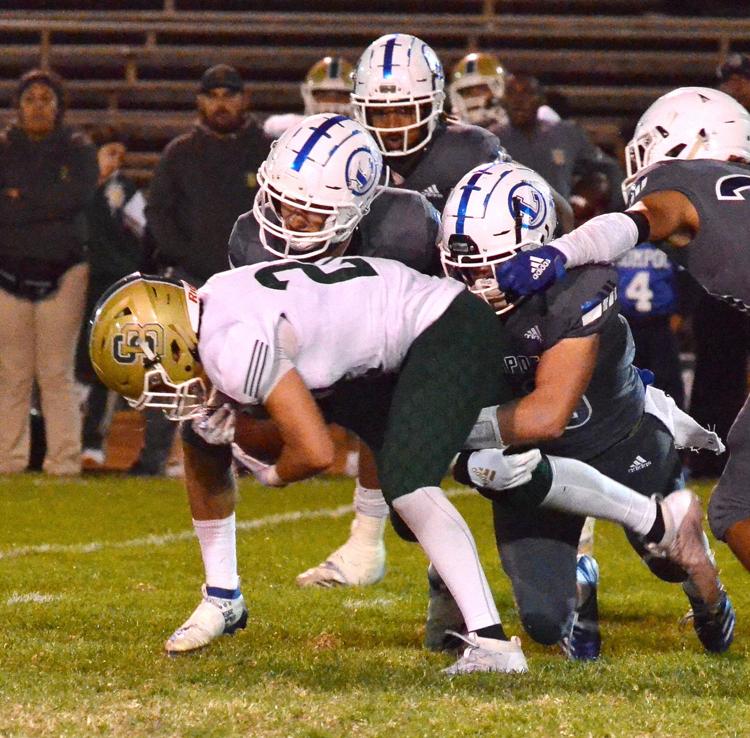 101819-Santa Barbara-Lompoc Football 05.JPG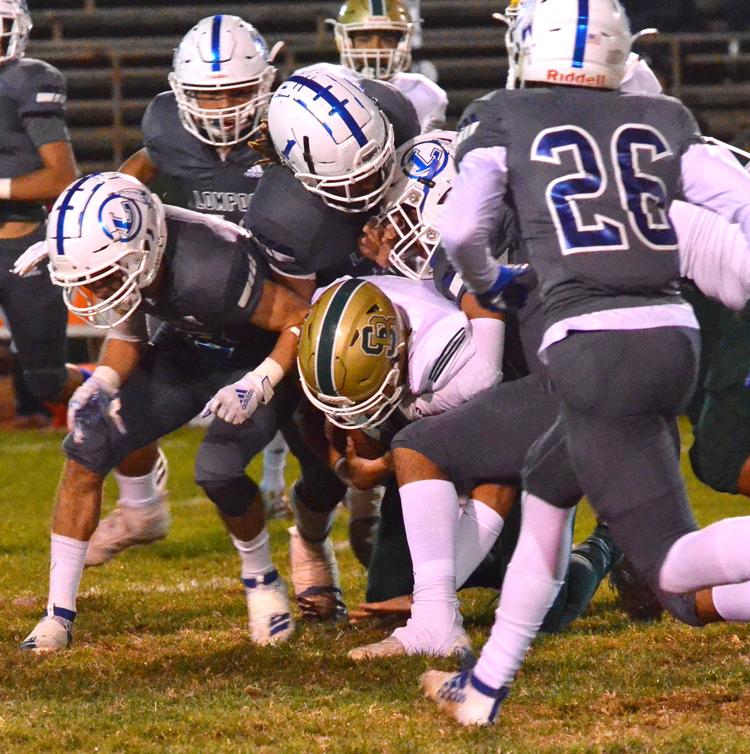 101819-Santa Barbara-Lompoc Football 06.JPG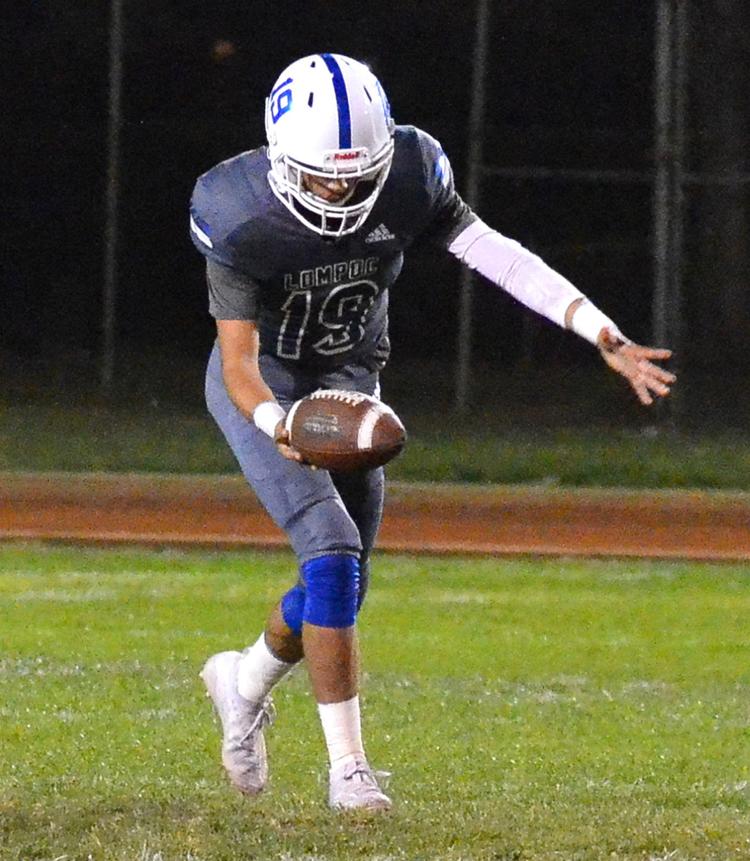 101819-Santa Barbara-Lompoc Football 07.JPG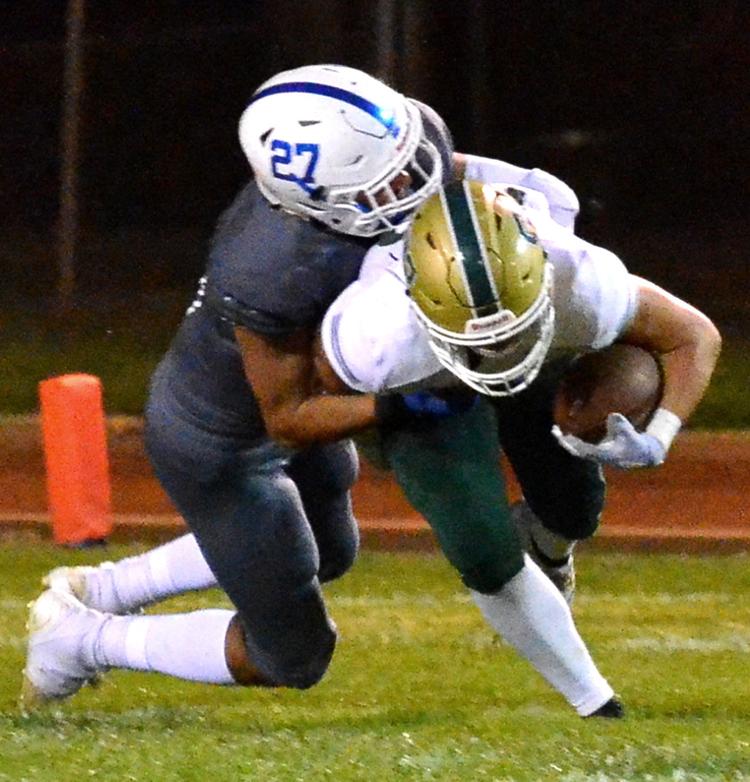 101819-Santa Barbara-Lompoc Football 08.JPG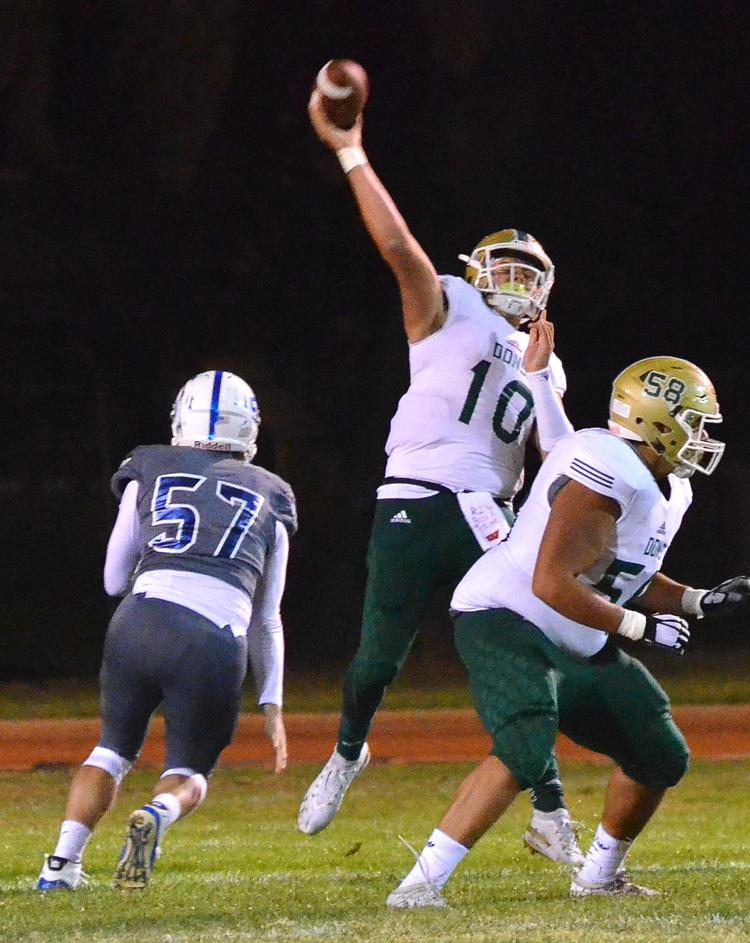 101819-Santa Barbara-Lompoc Football 09.JPG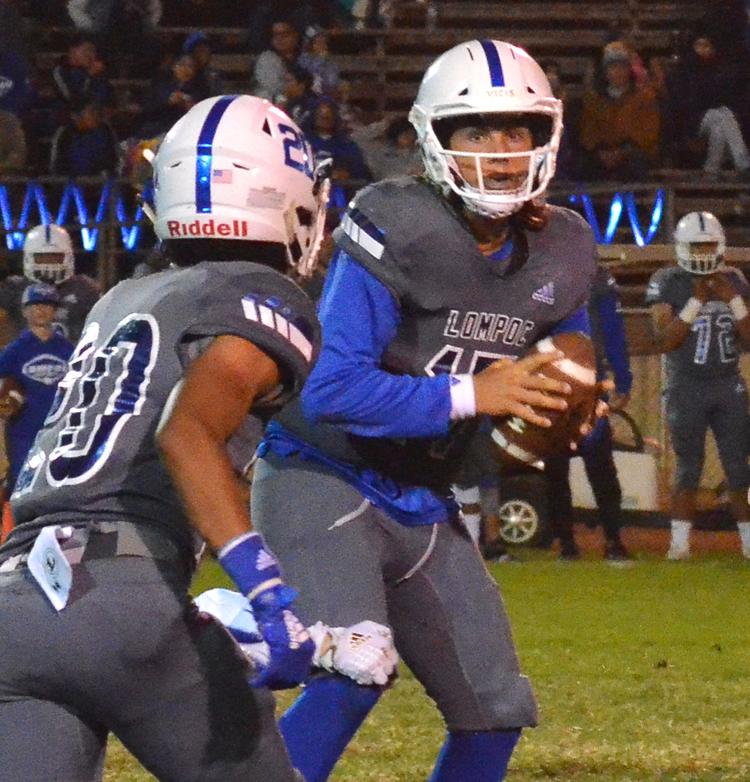 101819-Santa Barbara Lompoc Football 12.jpg