The Bakersfield Christian and St. Joseph football teams have played the same two established Central Valley opponents this young season, with similar good results.
Friday night, they will face each other. Kickoff is slated for 7 p.m. at St. Joseph's Jay Will Stadium.
Bakersfield Christian and St. Joseph are both 2-0 in 2019. BC's Eagles have not allowed a point this year. The Knights have allowed seven.
The Eagles defeated Bakersfield Garces Memorial 22-0 and blanked Visalia Central Valley Christian 36-0. The Knights opened with a 42-7 win at home against CVC then won 17-0 at Garces Memorial before their bye week last week.
Devin Guggia intercepted two passes, one of which he returned for a touchdown, and also rushed for 142 yards in St. Joseph's 17-0 win at Bakersfield Garces. Guggia ran for three scores and intercepted a pass last week in the season-opening win against Central Valley Christian.
In the Aug. 30 win at Garces, St. Joseph's Devin Guggia ran for 142 yards and intercepted two passes, one of which he returned for a touchdown. Has three interceptions in two games. St. Joseph junior Patrick Heard also intercepted a pass against the Rams. Guggia ran for three touchdowns in the Knights' season-opening win over Central Valley Christian. 
Bakersfield Christian defeated St. Joseph 38-31 last season in Bakersfield. The Eagles finished 9-4 and made the CIF Central Section Division 3 title game. St. Joseph finished 8-3 last year and was knocked out in the first round of the Division 1 playoffs. St. Joseph is Division 2 this year while the Eagles have remained in Division 3.
The Bakersfield Christian-St. Joseph match-up is part of a busy slate of high school football games in the area Friday. Here is a look at the others. All games except the Golden Valley-Santa Maria/Bishop Diego-Nipomo (7:30 p.m.) and Orcutt Academy-Ojai Thacher (4:30 p.m.) games kick off at 7 p.m.
Lompoc (2-1) vs. Arroyo Grande (2-1) at Pioneer Valley High School
Because of on-going construction at Arroyo Grande's Doug Hitchen Stadium, the game has been moved to Pioneer Valley.
Lompoc downed Bishop Diego, a program that has been on the rise in recent years, 17-7 at the Braves' Huyck Stadium last week.
For Hancock College coach Kris Dutra and his players, it feels like an eternity since they last stepped on the football field to square off ag…
Freshman quarterback Cavin Ross has thrown for 401 yards since stepping in for Cam Iribarren who went down with an injury in Lompoc's opener. Leandre Coleman rushes for a steady 82 yards a game and the defense, for the most part, has been characteristically sturdy.
The Eagles bounced back from a loss to San Luis Obispo County rival San Luis Obispo in their opener. Caleb Tomasin averages 170 yards a game for a ground game that averages 279.
Orcutt Academy (0-3) at Thacher (0-0)
The Toads, who are probably looking forward to hitting people from another team for a change, will host the Spartans in an afternoon eight-man game. Kickoff is set for 4:30 p.m.
The Spartans, under first-year coach Gabe Espinoza, will go after their first win of the year with an offense that has featured running back Alex Sutton and quarterback Bryce Cofield. Sutton has also been a leader on defense for Orcutt.
Bakersfield Centennial (2-1) at Righetti (3-0)
You have free articles remaining.
Righetti football coach Tony Payne likes to refer to his team's running game as "the three-headed monster." This year the Warriors have a three-sided passing game as well, and they've been throwing the ball a lot more.
Righetti's defense has been solid and the Warriors' offense, quarterbacked by senior left-hander Logan Mortensen, has been prolific as well as multi-faceted.
The Golden Hawks edged the Warriors 37-35 at Centennial last season for Righetti's first loss of 2018, a year in which the Warriors went on to reach the CIF Central Section Division 2 championship game.  
Bakersfield Golden Valley (1-2) at Santa Maria (1-2)
This one shapes up as a competitive match-up between two teams that will be bidding to reach .500 for the year. 
The Saints' offense relies mainly on the running of running back Sammy Herrera and quarterback Dominick Martinez. The Bulldogs have scored about as many points (44) as they have given up (53).
Bishop Diego (2-1) vs. Nipomo (2-1), Mission Prep High School, 7:30 p.m.
This one was moved to Mission Prep because of on-going construction at the Nipomo stadium.
The visiting Cardinals have shown a strong running game, led by Adrian Soracco who rushes for 122 yards a game and has run for four touchdowns. Nipomo will try to counter with a balanced offense that averages 196 yards through the air and 135 yards on the ground.
Veteran Brayden Groshart has split time at quarterback with Nate Reese and Nick Milton, with Groshart throwing the most passes between the three, 19. Keyshawn Pu'a has rushed for nearly 95 yards a game.
Pioneer Valley (0-3) at Cabrillo (0-3), Huyck Stadium, Lompoc
Two teams that have struggled this year, Pioneer Valley under first-year coach John Beck and Cabrillo under third-year coach AJ Pateras, will go after their first win.
Defensive leaders for each team include tackle Oskar Ruiz for Pioneer Valley and defensive back Trey Robison for Cabrillo. Neither team has done much on offense.
Laton (1-1) at Valley Christian Academy (1-0)
The Lions are home for an eight-man cross-section game for the second week in a row after scoring a bunch on offense and making enough stops on defense to beat Lebec Frazier Mountain 67-44 in their opener.
Quarterback-defensive back Tyler McCoy was a leader on both sides of the ball last week for the Lions, who will have to deal with the Mustangs' Hayden Mosher, who has run for 214 yards and five touchdowns, this week.            
082319 St Joseph vs CVC 04.jpg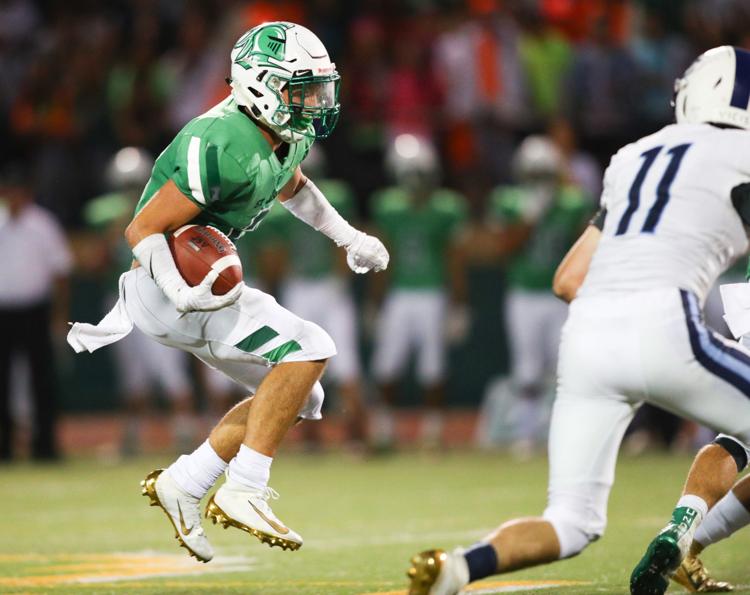 082319 St Joseph vs CVC 01.jpg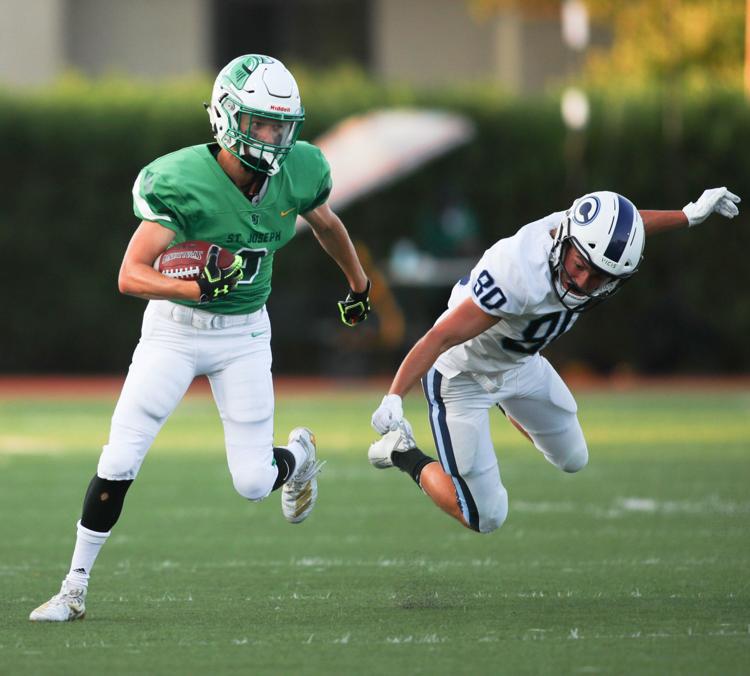 082319 St Joseph vs CVC 02.jpg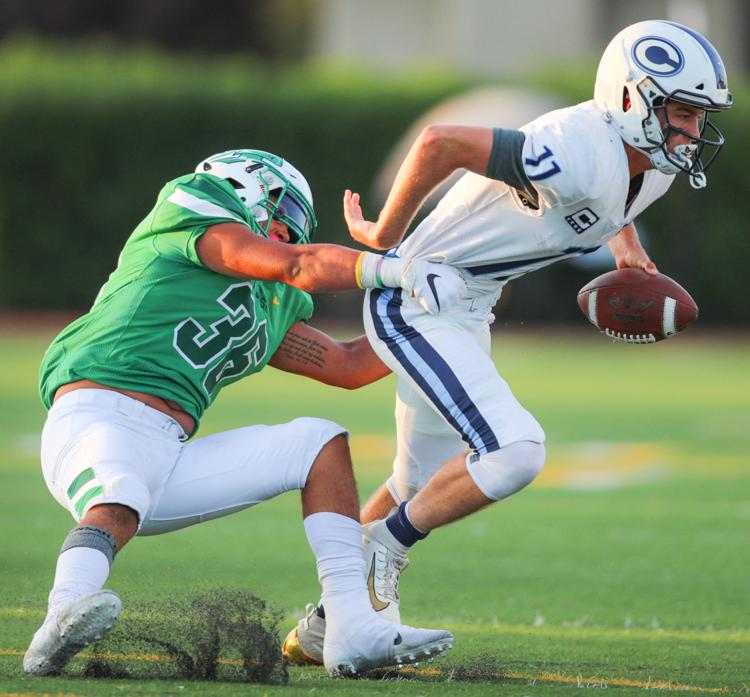 082319 St Joseph vs CVC 03.jpg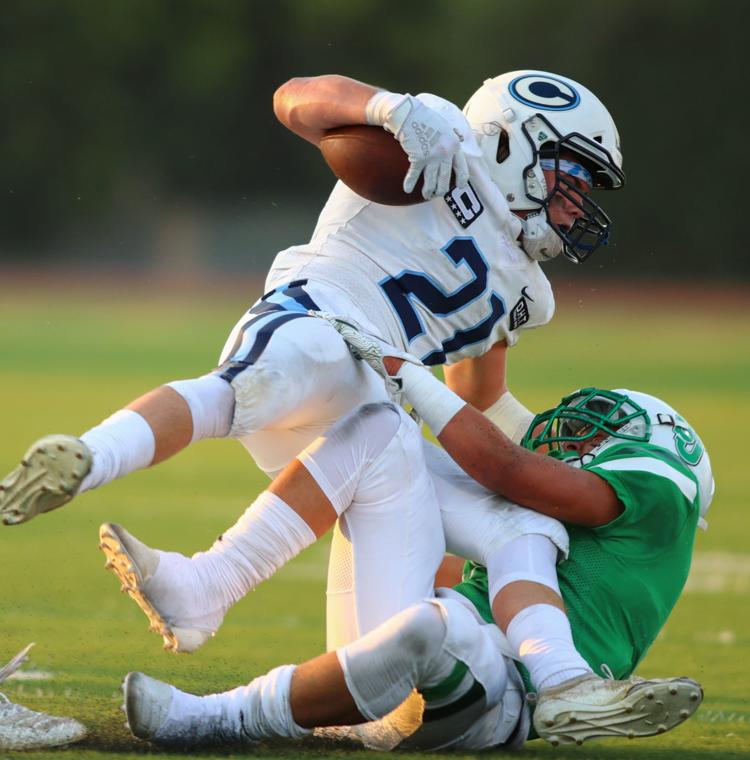 082319 St Joseph vs CVC 05.jpg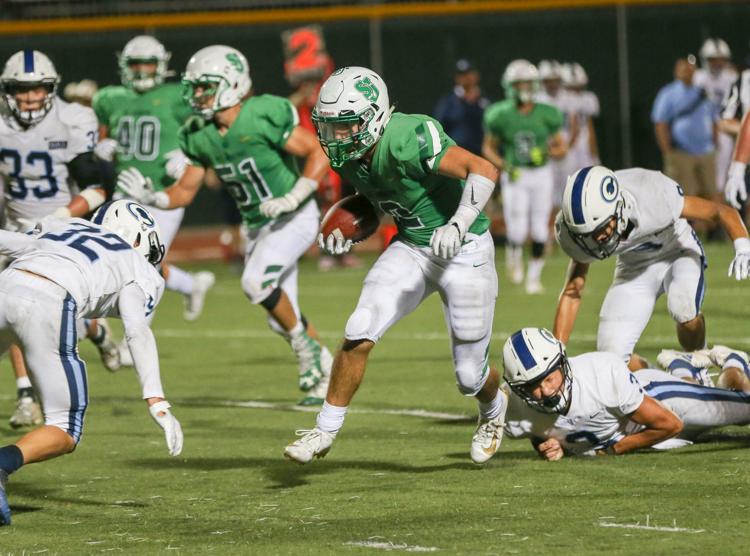 082319 St Joseph vs CVC 06.jpg
082319 St Joseph vs CVC 07.jpg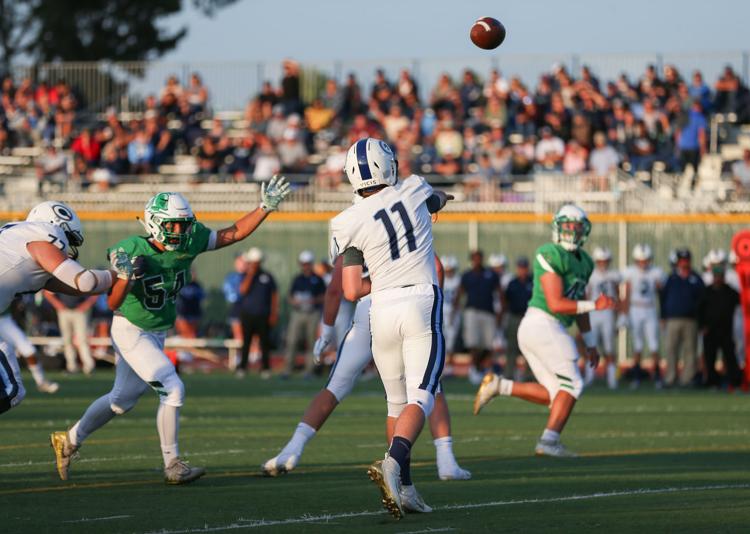 082319 St Joseph vs CVC 08.jpg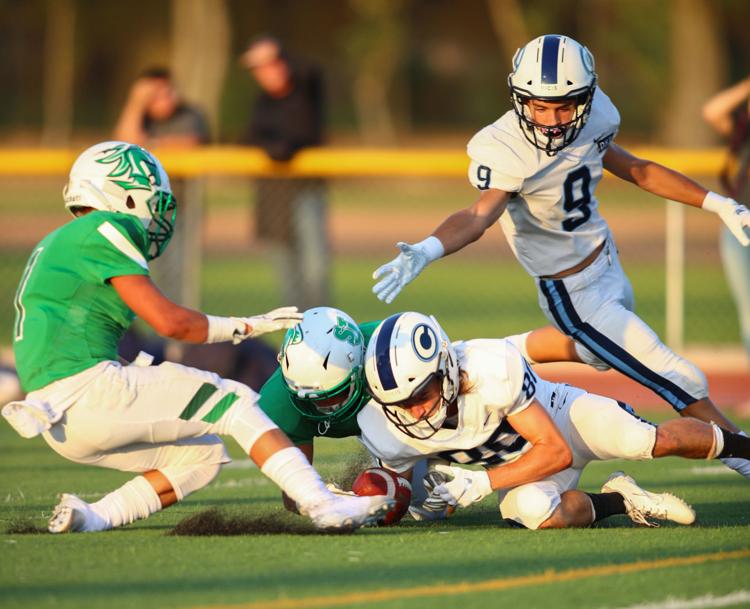 082319 St Joseph vs CVC 09.jpg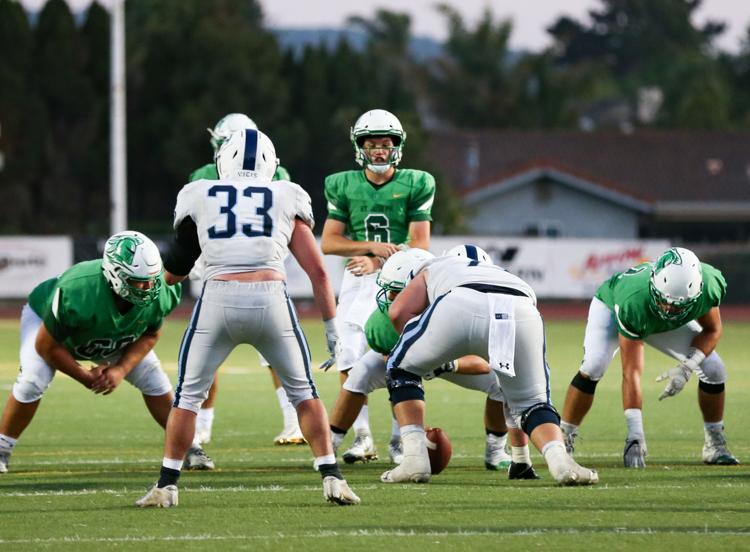 082319 St Joseph vs CVC 10.jpg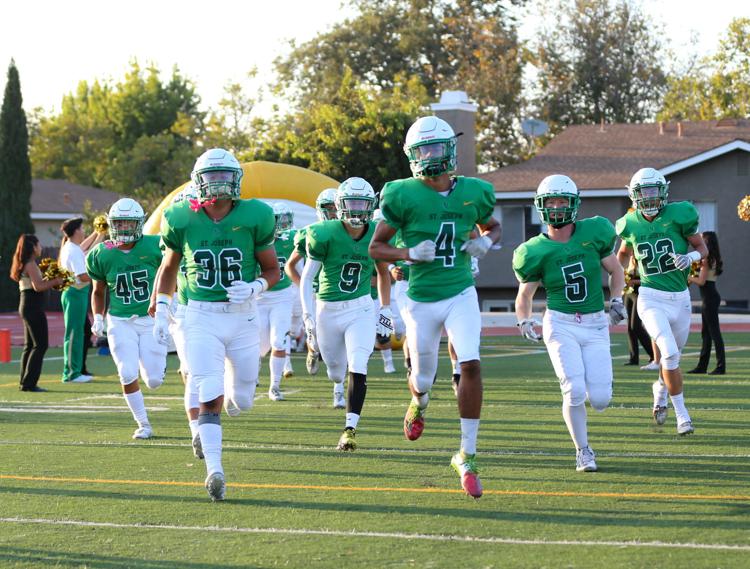 082319 St Joseph vs CVC 11.jpg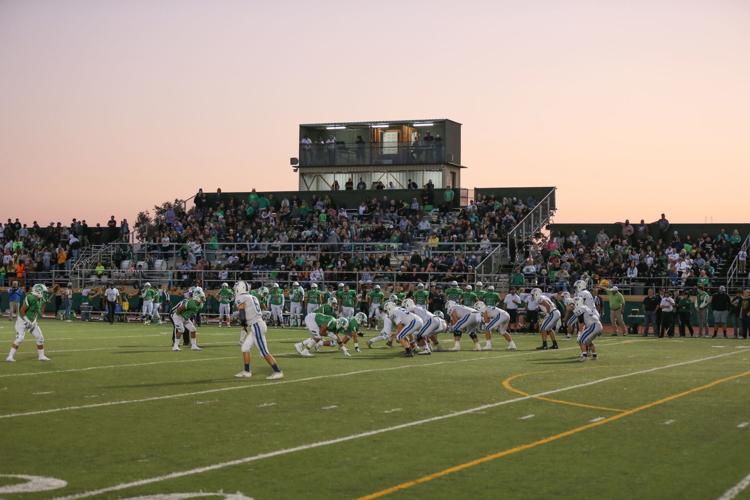 082319 St Joseph vs CVC 12.jpg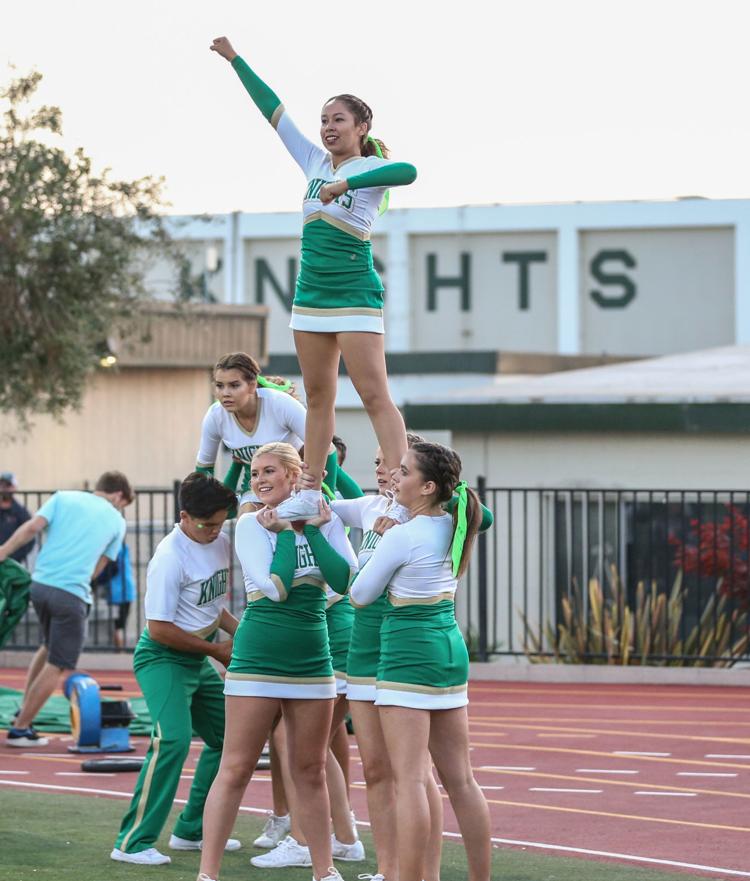 082319 St Joseph vs CVC 13.jpg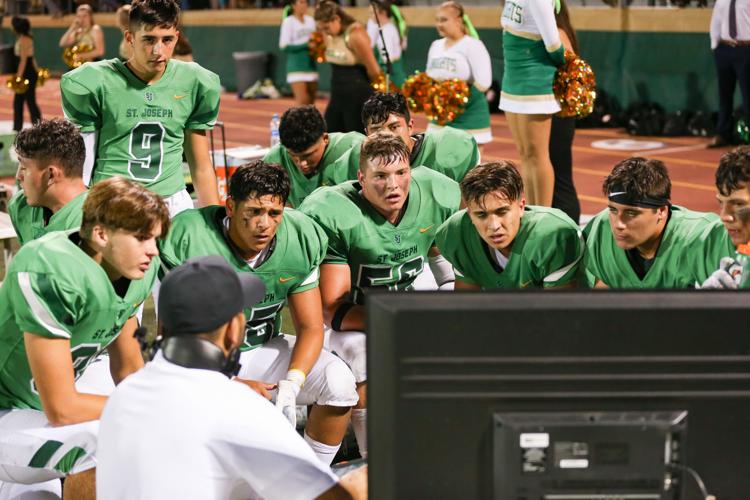 082319 St Joseph vs CVC 14.jpg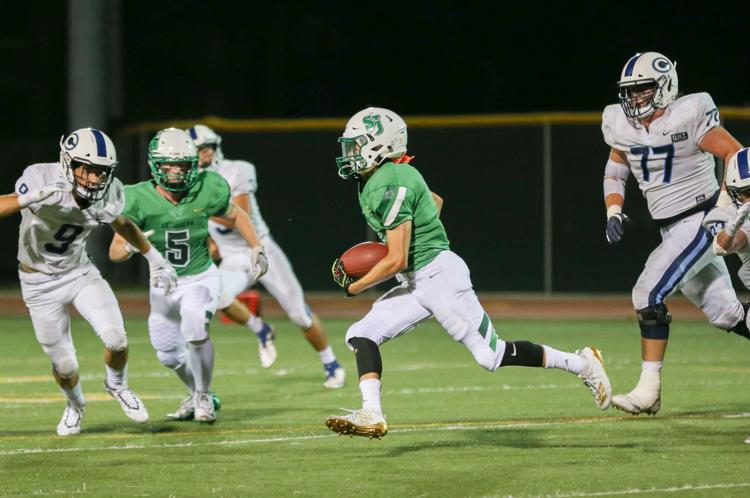 082319 St Joseph vs CVC 15.jpg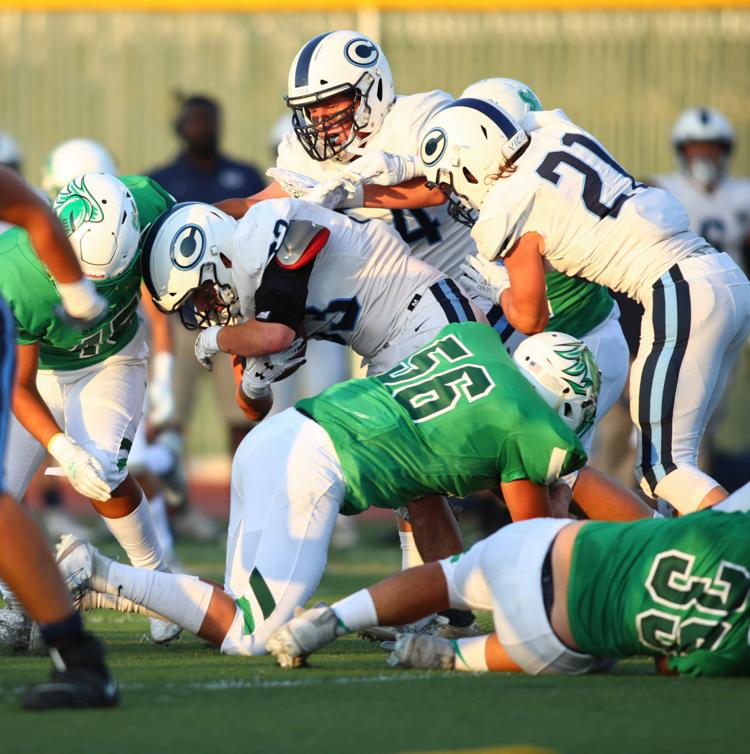 082319 St Joseph vs CVC 16.jpg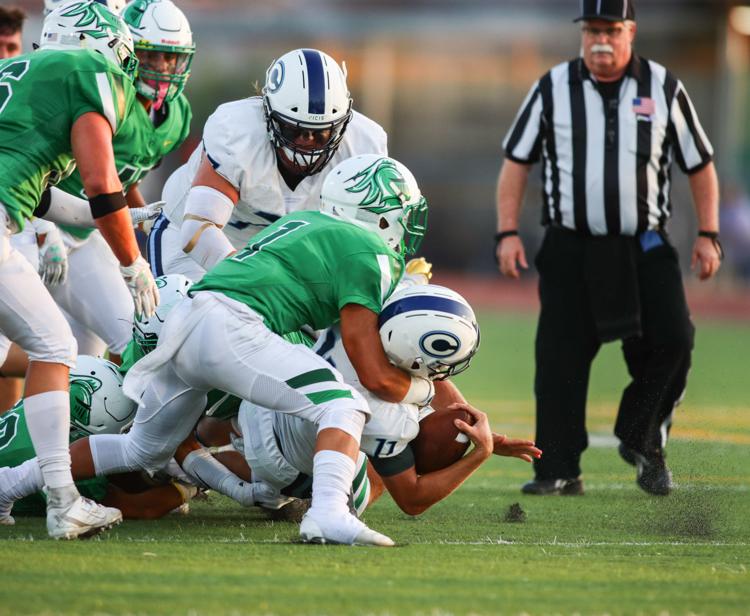 082319 St Joseph vs CVC 17.jpg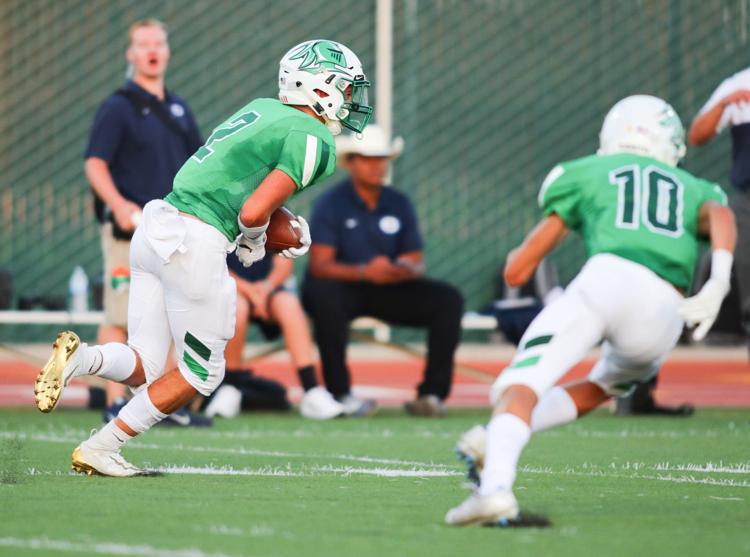 082319 St Joseph vs CVC 18.jpg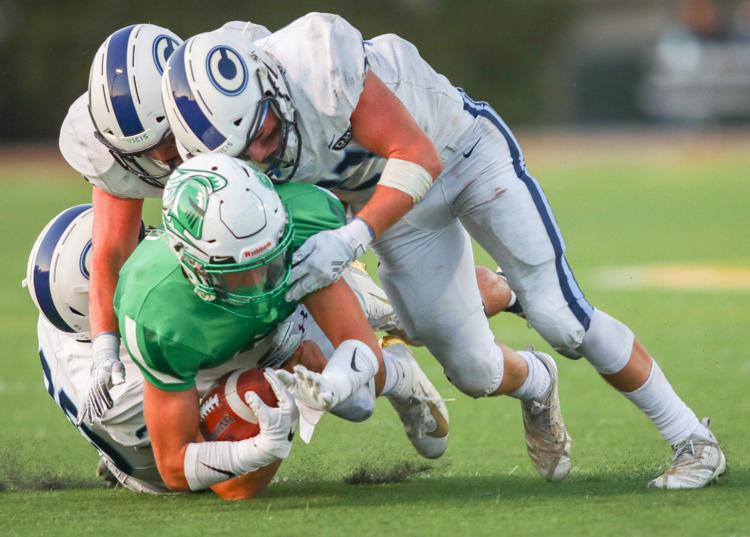 082319 St Joseph vs CVC 19.jpg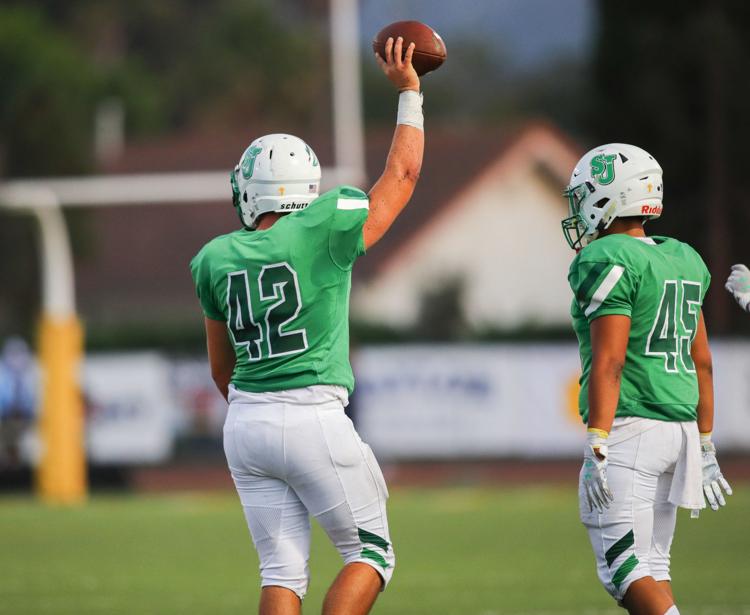 082319 St Joseph vs CVC 20.jpg