Simi Valley had three opportunities to go up early on Lompoc in the first quarter – but all three times saw the Brave defense prevail inside the red zone on Friday.
Then, Oscar Tenorio took control in the fourth quarter.
The versatile senior scored the last two touchdowns for the Braves including the clinching 21-yard interception for the touchdown – culminating in Lompoc's 24-7 opening win over the Pioneers.
"My performance has gone way better from last year," Tenorio said after the game. "I feel like I'm a motivational person for the younger classes (with my game)."
Lompoc struggled early with field possession. The Braves often started their drives inside their own 10-yard line and couldn't get past Simi Valley territory until the second quarter, when a muffed snap on a punt gave LHS excellent field possession.
Before the interception, Tenorio punched in a 1-yard touchdown run that extended the lead to 17-0 in the fourth.
And Tenorio's breakout evening came on a night Lompoc had to adjust without quarterback Cameron Iribarren, who left the game with a cast over his left knee. The game also saw Leondre Coleman leave momentarily with cramps.
The "three-headed monster," as Righetti football coach Tony Payne likes to call his team's running attack, is back, with a somewhat different look.
Tenorio's head coach Andrew Jones was impressed with how his returning senior took over the game.
"I thought Oscar was a Player-of-the-Game-type candidate," Jones said. "He had a great, great game on both sides of the ball."
Outside of Tenorio, Lompoc's defense was energized by returning star linebacker Coleman – who had a huge early sack that drove Simi Valley from inside the 10-yard line to near the 30.
But two newcomers to the Braves also stepped up – one from Arroyo Grande and the other from the State of Washington.
Jed Rantz, who missed most of his junior season due to an injury and transfer to LHS, snatched two early sacks for the Brave defense to help stall Pioneer drives. Defensive back Deville "Joker" Dickerson then showed his swatting skills against the taller Simi wideouts. The sophomore ended his night with three pass breakups.
And the Braves' stout defensive night came with Lompoc not fully knowing who was going to suit up for Simi Valley on this night, as the Pioneers welcomed in an influx of transfers from schools like Oaks Christian and Chaminade.
"Coach Dustin Davis and coach Ricky Aguilar had a great plan because it's one of those things where they didn't scrimmage and we didn't scrimmage, so we knew nothing about them (Simi Valley), really," Jones said. "Also the fact they had all those transfers so we didn't know who was going to be on the field, who was eligible and who wasn't."
On offense, LHS (1-0) had to adjust without the dynamic playmaking ability of Iribarren, who left during the third quarter. Freshman Cavin Ross went from relaying plays to Iribarren from the sidelines to guiding the offense.
Ross, though, still managed to manage long scoring drives with precise throws. He put LHS inside the red zone early in the third which ended with Coleman bouncing to the right and rumbling in for the 18-yard score, placing the Braves up 10-0.
Jones is confident that Iribarren won't be out for the season.
"Obviously, with Cam going down we have to be cautious," Jones said. "But we held him out and we're going through the proper protocol right now. But Cavin stepped up and made some good throws."
Lompoc High football players entered Huyck Stadium revealing a new look: New white helmets.
But the Braves kept their same identity from there – using a hard-nosed running attack and their disciplined, attacking defense to open the new football season.
Jones knows moving forward, there will be things to clean up especially with the return of Righetti High on the LHS schedule next Friday.
"Bottom line is, week zero against a quality opponent…it's good to get the win but we've got to learn from this," Jones said. "Offensively, if we played the way we played today, it's going to be a long year. There's a lot to learn from."  
082319 Simi Lompoc football 04.jpg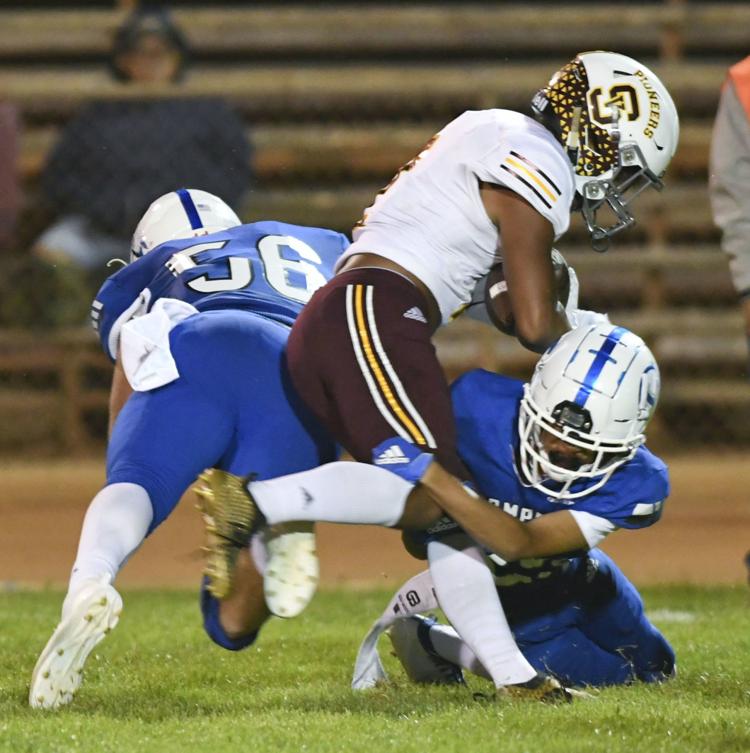 082319 Simi Lompoc football 05.jpg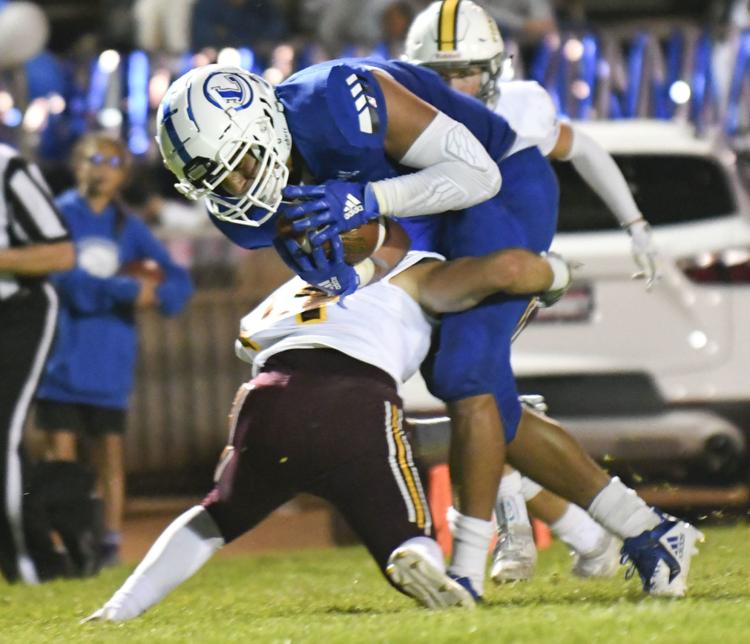 082319 Simi Lompoc football 06.jpg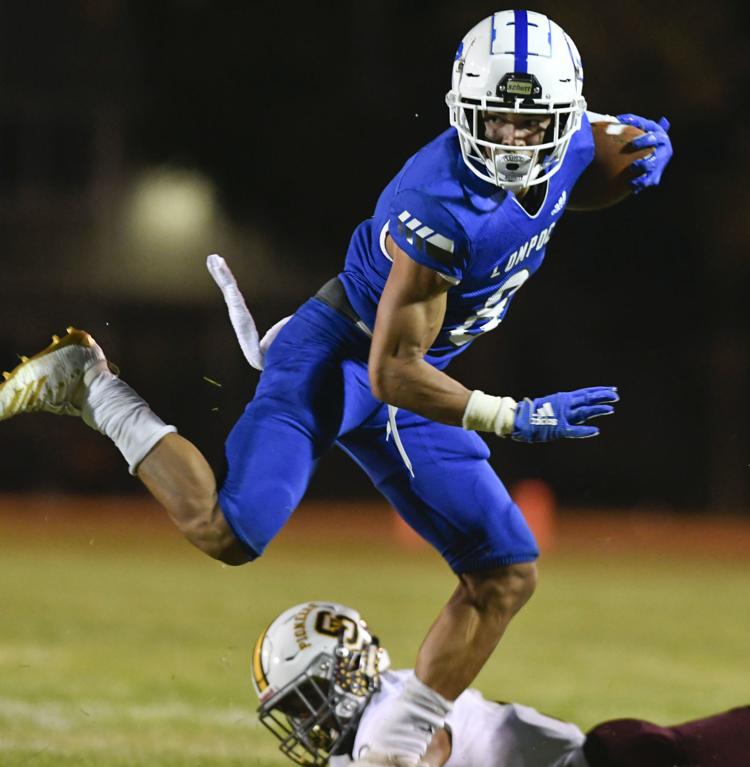 082319 Simi Lompoc football 07.jpg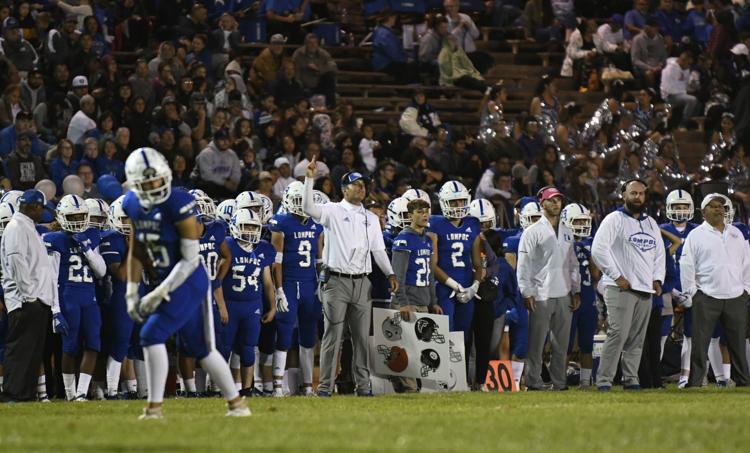 082319 Simi Lompoc football 08.jpg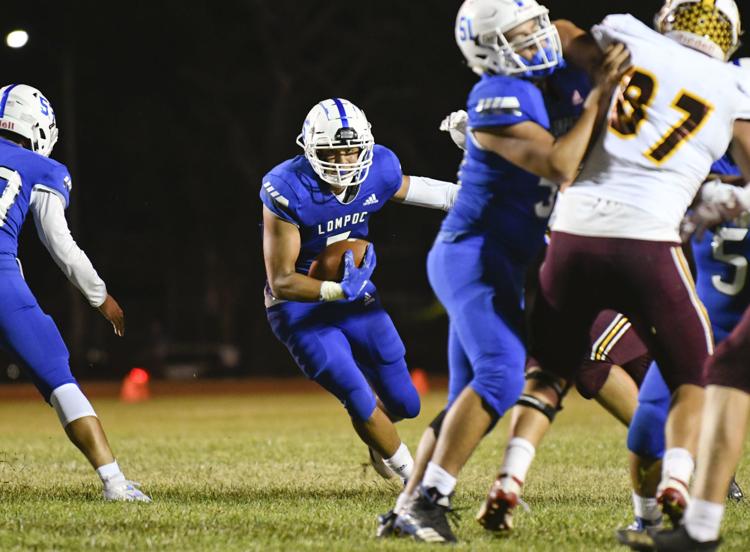 082319 Simi Lompoc football 09.jpg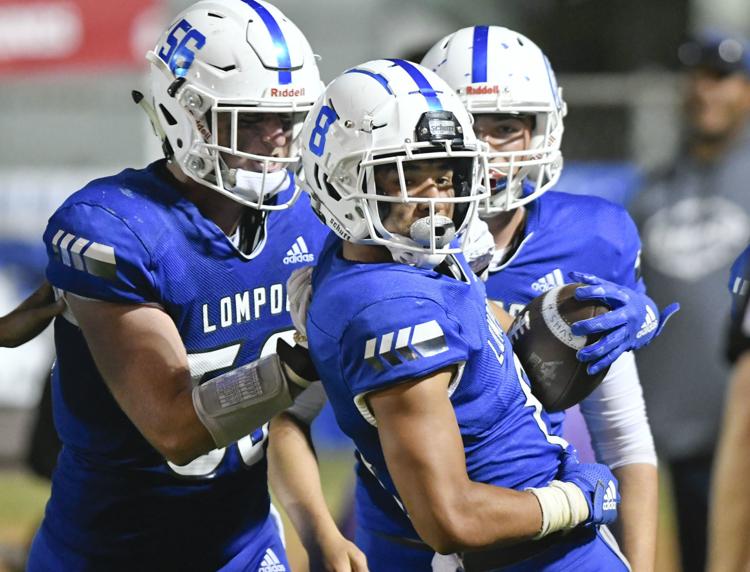 082319 Simi Lompoc football 01.jpg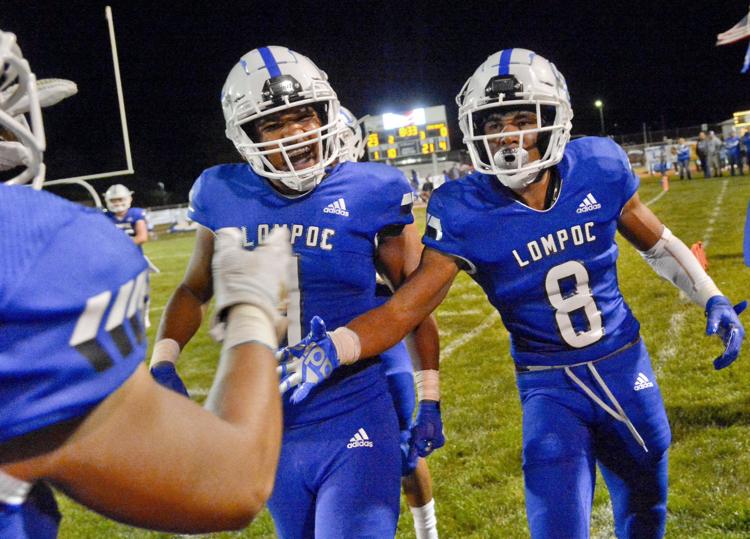 082319 Simi Lompoc football 02.jpg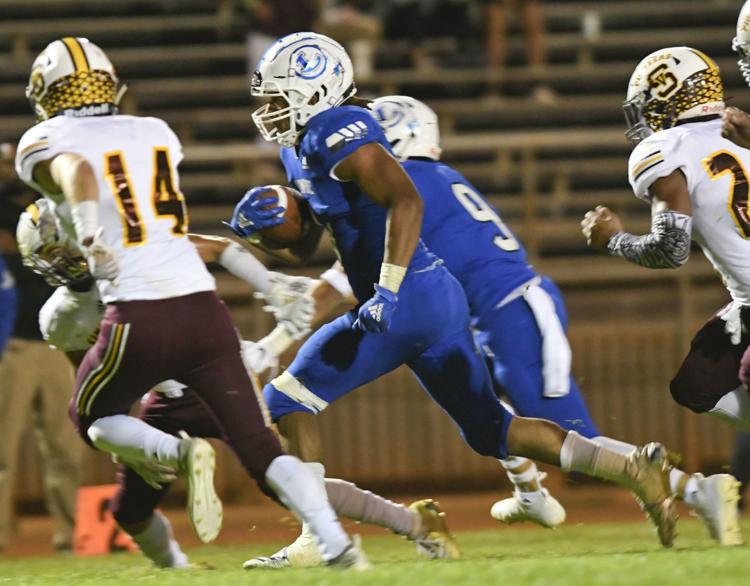 082319 Simi Lompoc football 03.jpg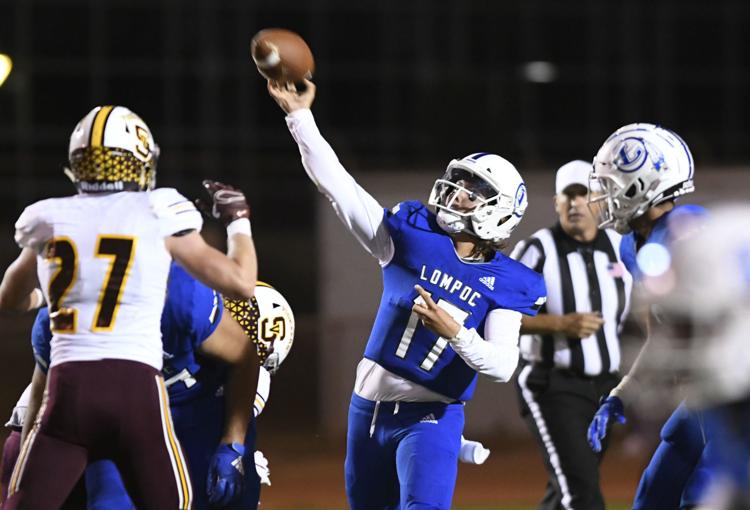 Get in the game with our Prep Sports Newsletter
Sent weekly directly to your inbox!