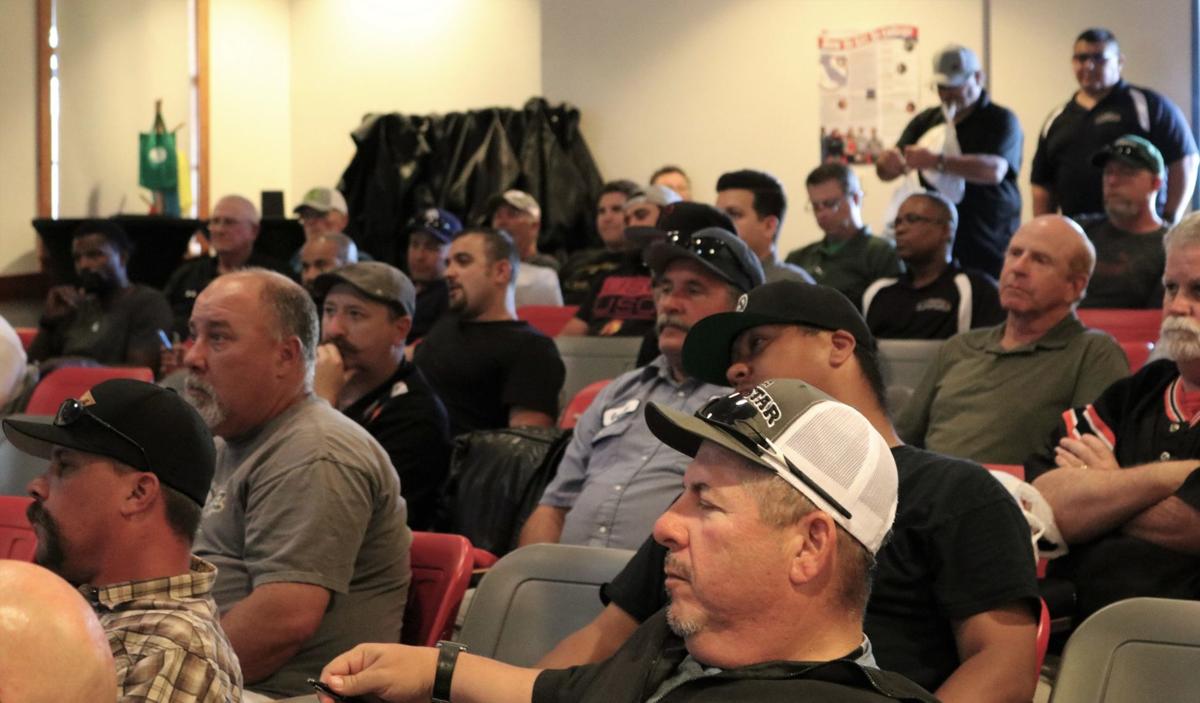 The 2019 high school football season is underway — at least for game officials.
The Los Padres Football Officials Association (LPFOA) kicked off its season with its first meeting in the Forum at Nipomo High School.
"Tonight we'll get all the game officials registered for the new school year and start classroom instructions," said LPFOA President Bob Rollins. "We had 67 referees and officials last year. We're hoping to get 75 this year."
"It's like a reunion," said Mike Ostini, who oversees the scheduling of game officials. Ostini is also the President of the California Football Officials Association. "It's good to see the guys get together again."
The officials cover both 11-man and 8-man varsity, junior varsity, freshman games and also work the local youth football circuit.
Now that most of the local high schools have moved over to the CIF Central Section with only Valley Christian Academy, Lompoc, Cabrillo and Santa Ynez staying in the Southern Section, the officials work games in both sections, from Paso Robles down to Santa Ynez.
"We have seven permanent crews of five officials although some schools request seven-man crews," said Rollins. "But most of the games have five-man crews until we get to the semifinals of the CIF playoffs. That's when all games have seven-man crews."
The referee leads the crew with an umpire, head linesman, line judge and back judge filling out the five-man rotation.
In a seven-man setup, a side judge and a field judge are added.
For 8-man, JV and freshman games, four game officials are assigned.
"First-year officials have to take 24 hours of classroom instruction and, yes, there is a test before they get their final certification," said Rollins. "They'll work youth, freshman and junior varsity games."
There is no set number of years required after that before getting a shot at varsity competition.
"It just depends on the number of vacancies so it could be one year at the youth/JV level or it could be several."
The returning officials have 20 hours of instruction — the number of classroom hours for beginners and veterans is mandated by the California Interscholastic Federation (CIF).
In addition to the classroom work, there is at least one officiating clinic and a number of hours of on-field practice before the start of the new season.
Officials also have to work one unpaid scrimmage before the regular season begins.
"We train our members in all positions," said Rollins. "It's not unusual for a ref to work a varsity game as a line judge and a JV game the same weekend as a referee."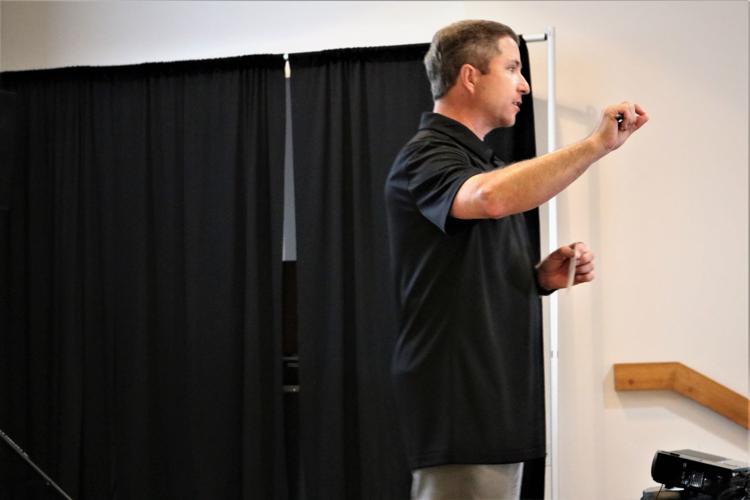 Sometimes, scheduling is a problem.
"We cover both 11-man and 8-man games," said Ostini. "It used to be a bit easier when all the 8-man teams played Saturday afternoon but they've all got lights now and want to play Friday nights so that sometimes makes scheduling difficult."
"The number one issue is player safety and learning the rules is a must," said Danny Olivares, the Santa Maria area representative for the LPFOA. "Most fans watch the game and think the rules are the same as the NFL or college games. But while many of the rules are the same, there are differences. Take the intentional grounding rule."
You have free articles remaining.
In the pros and college, if a quarterback gets out of the tackle box, he can throw the ball away and it's an incomplete pass, Olivares said.
In high school, it doesn't matter where a quarterback is — there is no tackle box. If the quarterback throws the ball away anywhere from sideline to sideline, it can be called intentional grounding.
"So knowing the CIF high school rules is very important," Olivares added. "We train the officials to know the rules before they ever step on the field."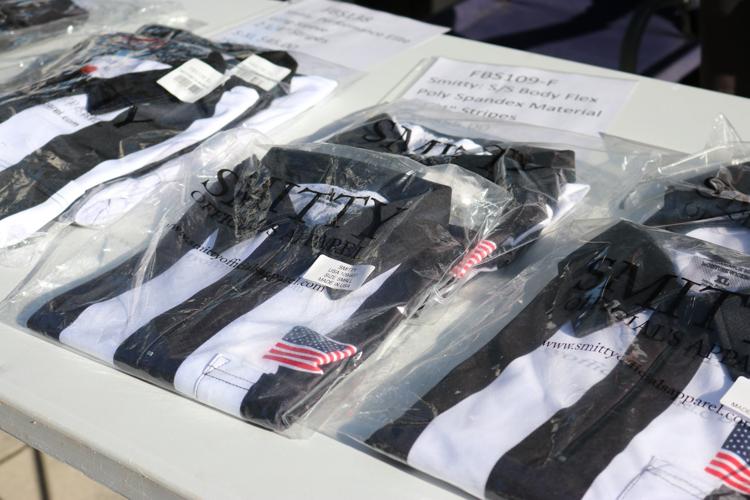 And communication is key.
"You have to know how to properly communicate with coaches and players," he added. "If a coach or player gets mad at a call, you have to know how to properly communicate with them. Ultimately, our philosophy is that if people don't know we're there, then that's great — that's a good game. We never want to be the focus. The focus should always be on the players and the action.
The LPFOA has a special program called "Battlefields to Ballfields" to get military veterans on the field.
And age isn't an obstacle.
"High school students can become game officials," said Rollins. "If you are under 18 years old and still in high school, then you can only work youth football games but you can get on the field and gain valuable experience."
Once you've graduated from high school, you are eligible to work high school games, Rollins said.
The cost to join the LPFOA is $130 for returning officials and $65 for first-year members.
They have to buy their own uniform pants, shorts, belts, shoes, hats, whistles, penalty flags and other accessories.
"Officials get paid $80 for working varsity games, $70 or $75 for JV and freshman games and $60 for youth football games," said Rollins. "They can make about $1,000 a season after costs. They are certainly not doing it to make money.
"A lot of officials do multiple sports. I don't know how they do it. It takes me about a year to recover from the football season."
"But officiating is one of the most fun things you can do," said Olivares. "When you're done playing, well, you're done playing. Officiating allows you to still be a part of the game and, in my opinion, football is the best game in the world. I've been doing it for 10 years. I wish I had started it sooner."
"Everybody is welcome if they want to come out and become a football official," said Rollins.
The association is always looking for more officials. Another informational meeting is scheduled for Tuesday, July 30 at Nipomo High.
"You'll still have time to get all your instruction in before the season," Rollins said. 
Registration for the July 30 meeting begins at Nipomo High's Forum at 5 p.m. with the meeting running from 6:30 to 8:30 p.m.
The 2019 high school football season is underway — at least for game officials. The Los Padres Football Officials Association (LPFOA) kicked off its season with its first meeting in the Forum at Nipomo High School.