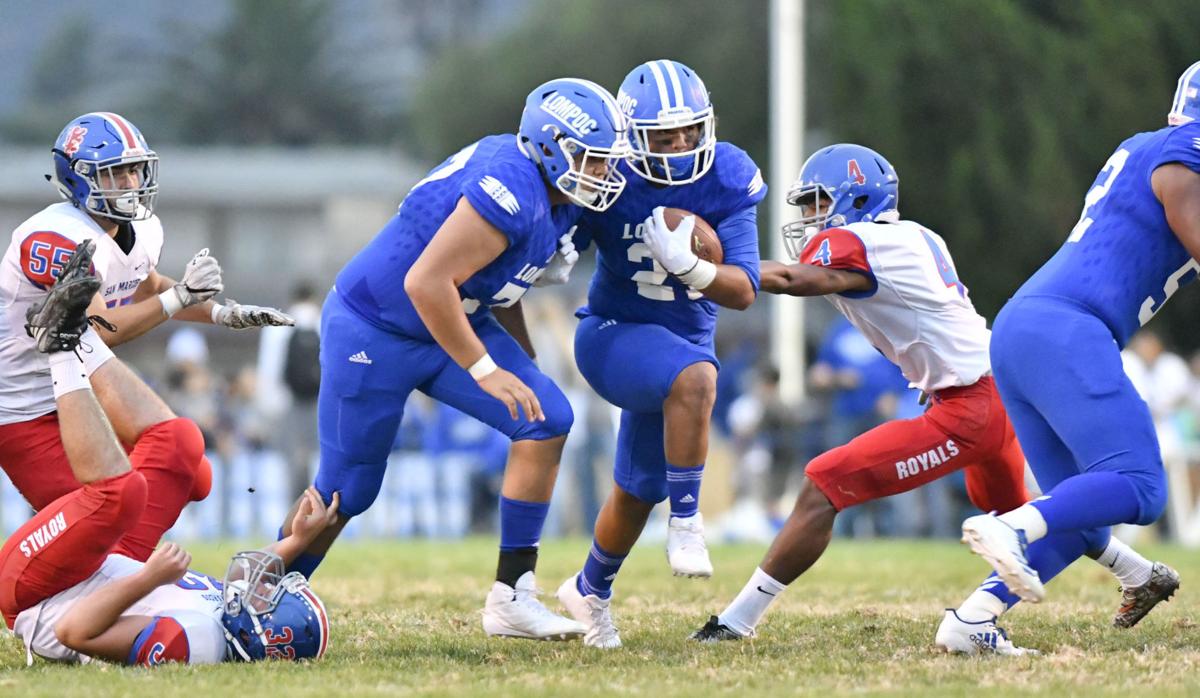 As the scholarships piled up for Lompoc High's Jacob Nuñez, there was the belief that at any given moment, a university representing one of the Power Five conferences would soon make a run at the offensive tackle.
The Utah Utes just became that program.
The Pac-12 university, which ended the season as the conference's South Division champion, rewarded the 6-foot-4, 285-pounder with his latest four-year opportunity on Friday evening.
Nuñez had been chatting with Cal Berkeley for quite some time and has heard from UCLA. But now, the Utes emerged as the first program representing the Power Five realm, which includes the Pac-12, Southeastern, Big 10, Big 12 and Atlantic Coast conferences, to make a dash at the Braves standout by offering him a free education opportunity.
Nuñez said he had a common reaction to offer No. 6.
"My reaction to the offer was just one of those moments where you think about all the extra things you did during my high school career, and just knowing that everything my family and mom have done for me is being acknowledged," Nuñez said.
He cites offensive line coach and assistant head coach Jim Harding as the man who offered Nuñez. Harding has been with Utah since 2014 and has produced All-Pac-12 First Team linemen and has sent names like Isaac Asiata (Miami) and J.J. Dielman (Cincinnati) to the NFL.
"He felt really excited and he felt like he really believed in me as a player and student," Nuñez said.
Lompoc High happens to have University of Utah alum Matt Sims as the Braves' offensive line coach. The 2003 LHS grad Sims, who also played at Hancock College, blocked and caught passes for the Utes as an H-back during the time Utah played in the Mountain West Conference.
Nuñez also received his latest offer in just 24 hours after his good friend, Santa Barbara High 2021 quarterback Deacon Pe'a Hill, received his first scholarship offer from Wisconsin.
Utah additionally represents the third school in the last 15 days to offer the incoming fourth-year varsity letterman Nuñez – as New Mexico and Nevada-Las Vegas of the MWC offered him in April.
Get in the game with our Prep Sports Newsletter
Sent weekly directly to your inbox!