Santa Ynez High School's football stadium was a beehive of activity Saturday as 60 young men came out for Santa Ynez High head football coach Josh McClurg's youth football camp. The young players ranged in age from seven to 14 and spent three hours learning the basics of how the game should be played.
"The camp was open to any kids who are not in high school yet," said McClurg. "They didn't have to be youth football players, just kids who wanted to learn football."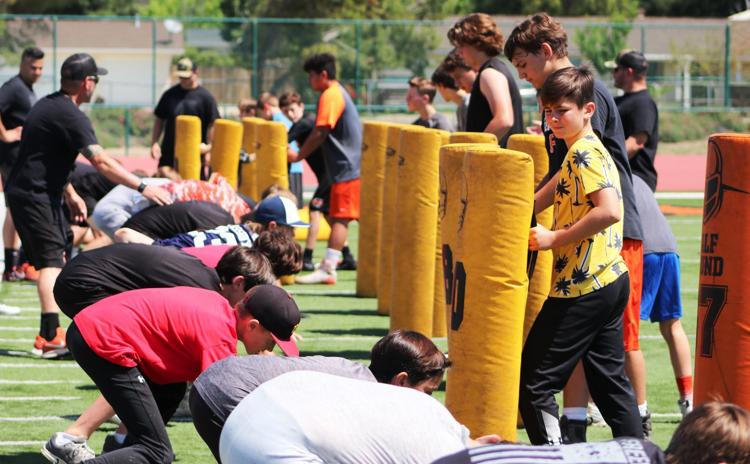 McClurg was joined by his assistant coaches and several current players, although some of those young assistants are seniors who will graduate soon and have played their final game for Pirates football.
"We got the assistant coaches and some of our players out helping," said McClurg. "It's a lot of fun. Our players did a good job and it was a good chance for them to give back to the community."
After warmups, the campers worked on proper tackling technique followed by offensive and then defensive skill and drill work.
They were eventually split into different groups where the campers got to choose which position they'd like to learn — quarterback, running back, receiver or lineman and then they all moved over to learn the different defensive positions.
"We wanted to teach specific skills, techniques and fundamentals," said McClurg. "Whether they go on to play youth or high school ball or are just interested in learning more about how to play the game, we wanted to make it a positive learning experience and one where's they'd all have fun.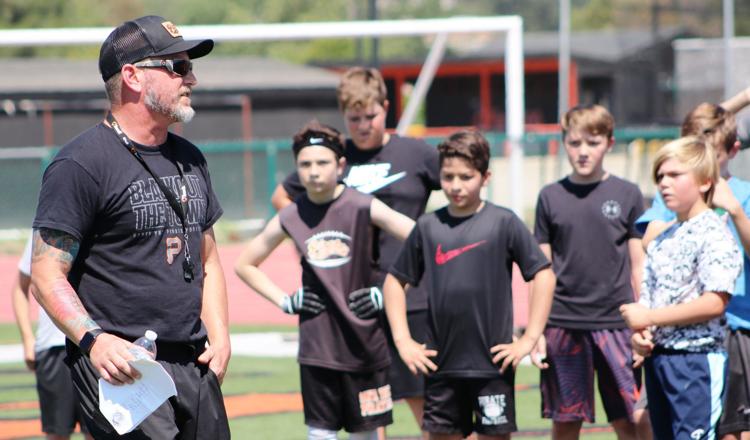 "I think it was a successful camp. Anything like that — giving back, the kids learning football and having fun — that's a success."
And the camp wasn't just for the boys.
Young women who are interested in becoming youth football cheerleaders had their own sign-up day during the camp.
McClurg and his staff had Sunday off before getting back to business on Monday.
That's when spring practice officially began.
"We'll have a two week camp for varsity and junior varsity players (through Thursday, May 23)," said McClurg. "We can hold the camp any three weeks late in the spring or early summer so we roll right into our spring practice when the school years ends."
After the mandatory dead period ends, the team will reconvene at the end of July to begin practice for the 2019 season.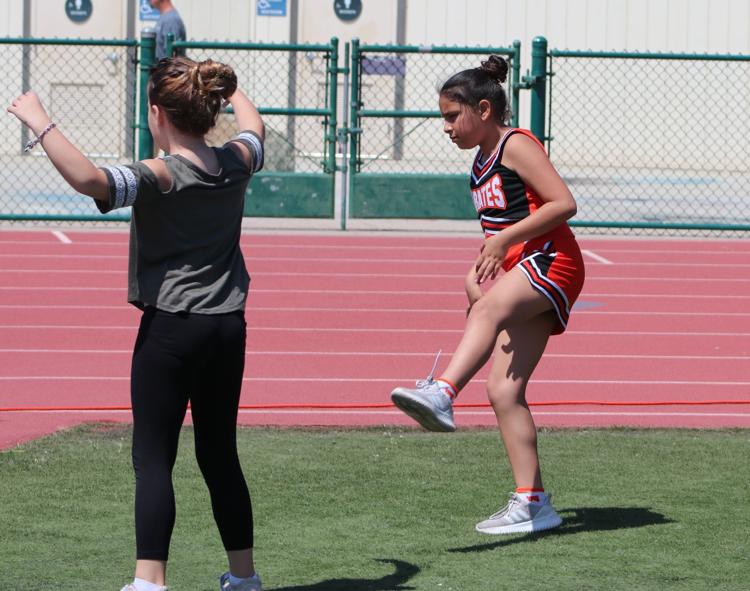 The Pirates will be home for their season opener Friday, Aug. 23, a non-league game against Nipomo.
Also coming up, the annual Rio Memorial Golf Tournament.
The tournament is a tribute to father-and-son Carl and Jeff Rio.
It's also a fundraiser for SYHS football.
There's still time to register for the tournament, held this year on Saturday, June 8, at 6,830-yard, par 72, River Course at the Alisal.
Hosted by Santa Ynez Football Boosters Inc., the event honors the Rios.
Carl Rio was a longtime SYHS football coach. He died in 2016 after battling cancer.
His son, Jeff, was a former player and assistant coach for the Pirates who died in a car accident near Gaviota in 1996. 
The Pirates dedicated Jeff Rio Memorial Rock, the famed boulder football players touch before entering Pirate Stadium, in Jeff's honor and the Jeff Rio Memorial Golf Tournament began soon after his death.
Players learn how to get into a proper offensive line stance during Saturday's football camp at Santa Ynez High. 
After several years, the boosters took a break from the tournament but they brought it back last year.
The money raised helps the Pirates' football program.
The entry fee is $200 for the four-person, best-ball scramble.
The entry fee covers one round of golf, a golf cart, goodie bag, a hole-in-one contest and a Santa Ynez Valley tri-tip and chicken dinner. A complimentary bucket of range balls is also included. 
If you want to skip the golf but still support Pirates football, you can purchase a dinner-only ticket for $50.
At the dinner, there will be a raffle and a live auction.
Tee-sign sponsorships and corporate sponsorships are still available.
The tournament begins at 9 a.m. with a shotgun start.
Away from football, the Help Wanted sign is out at Santa Ynez High.
With the retirement of longtime teacher and coach Steve Gunning, the school needs a new boys head tennis coach for both the varsity and JV teams.
If you're interested, contact Athletic Director Cris Avery at 805-686-3566 or cavery@syvuhsd.org