Over the summer, we went looking for the area's Player of the Decade in high school football.
We highlighted some of the Central Coast's top players from the last 10 years, many of whom have gone on to star in college.
But, something was missing. High school football isn't always about the stars and those who grab all the headlines. It's built on the backs of players who don't get all the ink. 
With 22 players on the field affecting every single down, there are players who can make a great impact with little attention being cast upon them. 
There's also another type of high school player: A great and respected athlete that sometimes gets lost in the shuffle, out-shined, perhaps unjustly, by another star teammate.
What that in mind, I'm going back in time and remembering some of the players our readers may have forgotten or have just always been overlooked. Some are well known, but most were never given their proper shrift during their prep careers.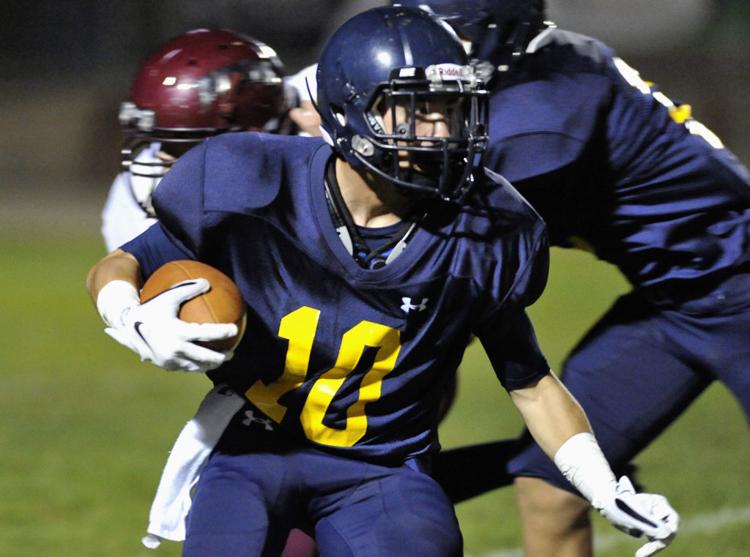 I'll be picking out some of my favorite undercover superstars from the last 10 decade. Today, I'll start in Arroyo Grande. The Eagles had a really, really good decade from 2010 to 2020 and I've gone over about 20 players from AG, but I'll start with one of my favorites: Alex Cecchi.
This guy very easily could've, or maybe should've, been included in the Player of the Decade contest. He earned co-PAC 7 League MVP honors and plenty of All-Area recognition during his time with the Eagles.
Cecchi was one of my favorite players because he wasn't big and he wasn't particularly fast. He was just so freaking good.
I think coordination and plain old natural ability to make plays in sports is greatly underestimated. Success in football is not all about athletic ability. Some people just know how to move and make things happen. They just have... juice.
Cecchi had that juice.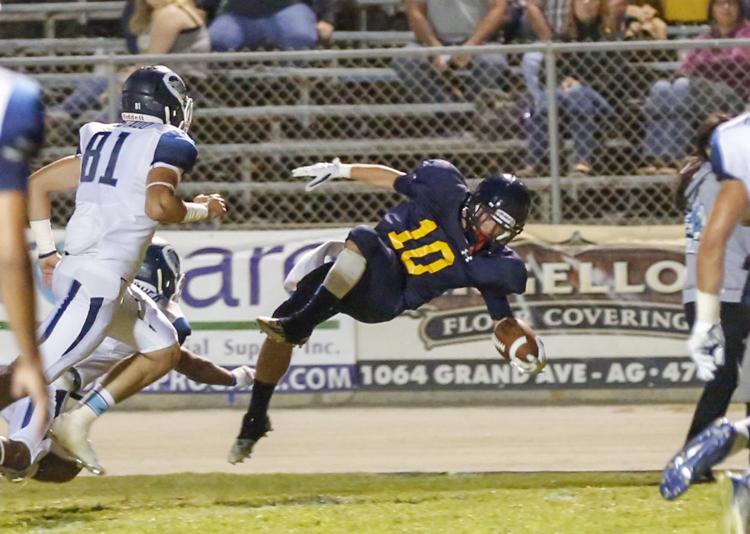 Let's look at his numbers: 229 carries, 1,547 yards rushing in two seasons with 25 (!) touchdowns. He also scored nine more times as a receiver, with 41 career catches for 643 yards. He had 2,831 all-purpose yards in his final two seasons at AGHS. He also intercepted eight passes and made 68 tackles.
He had 19 touchdowns his senior season. The Eagles went 21-5 in his two years on varsity. 
Cecchi played at Hancock and did surprisingly well there considering his size, earning All-Conference honors. 
But, when looking back at some of the best players of the last decade, Cecchi didn't always get the proper recognition. The guy had an amazing career playing in the area's toughest league. 
So keep an eye out in the coming weeks as we'll remember some more guys before the football season kicks off in January. 
Girls Basketball Player of the Decade: We continue the countdown of the area's greatest athletes
You didn't think we would stop with football, did you?  We continue highlighting the greatest athletes in the history of the Central Coast with our Player of the Decade series, but this time we focus on girls basketball! 
We will have 12 athletes for you to learn more about with profiles for each player available soon and then the voting begins. 
Weekly match-ups will eventually lead to a head to head vote between the top player from Santa Barbara County and the top player from San Luis Obispo County. 
Share the profiles, and the polls on your social media pages and let's continue the great participation we had for football. 
Get in the game with our Prep Sports Newsletter
Sent weekly directly to your inbox!