The people who watched Ryan Church play Little League baseball in Lompoc probably weren't too surprised to see him carve out a solid seven-year career in Major League Baseball. 
They may have been surprised to see him do it as a position player. 
Church was a dynamite left-handed pitcher during his Little League and high school days in Lompoc and he was recruited by the University of Nevada as a pitcher.
Church spent most of his summers as a youngster mowing down batters during All-Star tournaments.
For instance, in 1991, Church was pitching for the Lompoc National League All-Star Team. In a July game against Lompoc American at JM East Field, Church threw a complete game and smashed a three-homer to beat American 9-0. That win put his team in the Final Four and moved their record to 4-1. 
Vreeland reached the century mark in his second game with the Pirates in 2012, carrying the ball 26 times for 100 yards and two scores in a 19-14 defeat to Cabrillo.
Church's potential with the bat was clear even back then. He recorded 13 hits in the tournament's first five games, playing against the area's best competition. 
He started his 1991 season with a one-hitter against the Elks while pitching for the Aztecs. He struck out 10 in a 7-0 win. 
Church would go on to star for the Lompoc High baseball team. He earned All-Area honors as a junior and a senior. 
As a senior in 1996, he missed three weeks of the season with mononucleosis but still went 6-2 overall and 3-0 in the Northern League. He had a 2.66 ERA and struck out 53 batters in 44 2/3 innings. 
His junior season was even better. 
"Church proved just as lethal with his bat as his arm, compiling a .447 batting average while driving in 20 runs and scoring 22 himself," according to the 1995 All-Area Team report in the Times. "On the mound, he went 6-4 (4-1 in league), had a 2.46 ERA and struck out 44 in 62 2/3 innings."
Church, though, never earned the All-Area MVP honor as St. Joseph's Mike Deparini, a left-hander who went 11-1 as a senior, was the All-Area MVP in 1995 and St. Joseph catcher Scott Sheldon won the award in 1996.
Church though wasn't just a pitching and hitting star at LHS. He was also one of the Braves' top basketball players on Lompoc's dominant Northern League teams. 
Like clockwork, Hollister, who spent more than a decade coaching girls and boys tennis at Arroyo Grande High School, would phone the local newspapers with her team's results each time her team played. 
And, just about every time, Hollister would have good news to report.
In an upset win over Righetti as a sophomore in 1994, Church scored 22 points to keep the Braves in the playoff hunt.
"Sophomore guard Ryan Church – stroking the ball like older brother Andy did for Lompoc last season – swished six first-half 3-pointers and finished with 22 points," Joey Kulkin's post-game report read from that game. 
"Ryan has the capability of doing those types of things," Lompoc coach Bryan Ayer said according to Kulkin. 
She won three CIF-SS titles and one state championship. That's four more titles than the total league games she lost during her career. (Madrigal went 48-0 in league in high school).
As a junior in 1995, Church scored 13 points in a big playoff win over Moorpark. 
As a senior in 1996, the Braves completed a 22-0 regular season run as Church averaged nine points, four rebounds and three steals a game. (Derrick Williams led that team with an 18 ppg average). Lompoc's season ended with a loss to Inglewood in the CIF quarterfinals that year as the Braves finished the season 23-1. (Eliot Davis led all scorers with 19 points in the road playoff loss).
But, of course, Church's main focus was on baseball. Church signed with Nevada as a pitcher, but the Wolf Pack employed him as a hitter and he ended up getting drafted by the Cleveland Indians in the 14th round in 2000. 
In an October 2000 Lompoc Record story, Church had returned to Lompoc High after his first professional season to watch his brother Matt play football against Atascadero. 
"People say the minors suck," Church told Record writer John McReynolds. "I don't think so. You're getting paid for doing something you love to do.
"Every night you play in front of 6,000 people. There's nothing like it. I got pumped up every morning knowing I'm going to play. And the bus trips were fun. It was all new to me. I can't wait for spring training."
Church's first stint as a pro was with the Mahoming Valley Scrappers in the New York-Pennsylvania League. He led the league in RBIs and slugging percentage and was named the Rookie of the Year and MVP for the league.
Church's first major league stint came four years later with the Montreal Expos. He played in 30 games after the Indians traded him to Montreal along with Maicer Izturis for Scott Stewart in 2004.
Church had most of his major league success with the Montreal/Washington Nationals franchise, playing four seasons and hitting 35 of his 56 career home runs there. The Nationals dealt Church to the New York Mets in 2007 and the Mets then traded him to Atlanta for Jeff Francouer in 2009.
Church then became a free agent and signed with the Pittsburgh Pirates in 2010. The Pirates then traded him to the Arizona Diamondbacks at the 2010 deadline. He called it a career after the 2010 season.
In seven major league seasons, Church played in 654 games and recorded 500 hits. He hit 56 home runs, 134 doubles and seven triples. He also drove in 267 runs and scored 251 times. He finished as a career .264/.363/.431 hitter.
His best season came in 2007. He played 144 games and recorded 128 hits with 43 doubles and 15 home runs. He scored 57 times and had 70 RBIs. He hit .272 on the season. Church finished his career with 9.1 wins-above replacement (WAR) for his career, a pretty solid figure. 
Church earned around $7 million during his playing career, according to Baseball Reference, which cites information form Doug Pappas and the Society for American Baseball Research. 
The_Lompoc_Record_Thu__Feb_8__1996_.jpg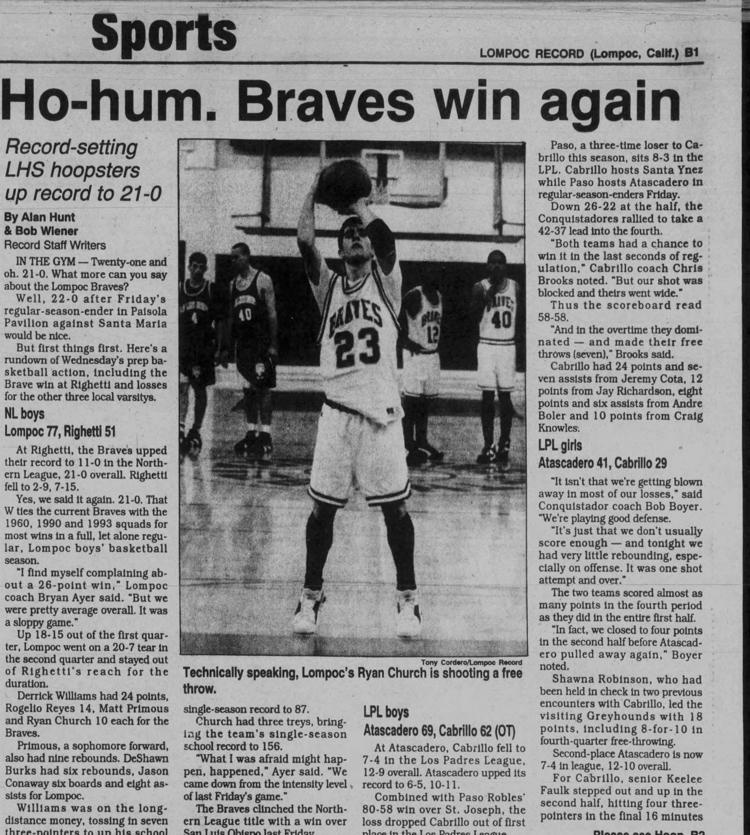 Ryan Church 1991 01.jpg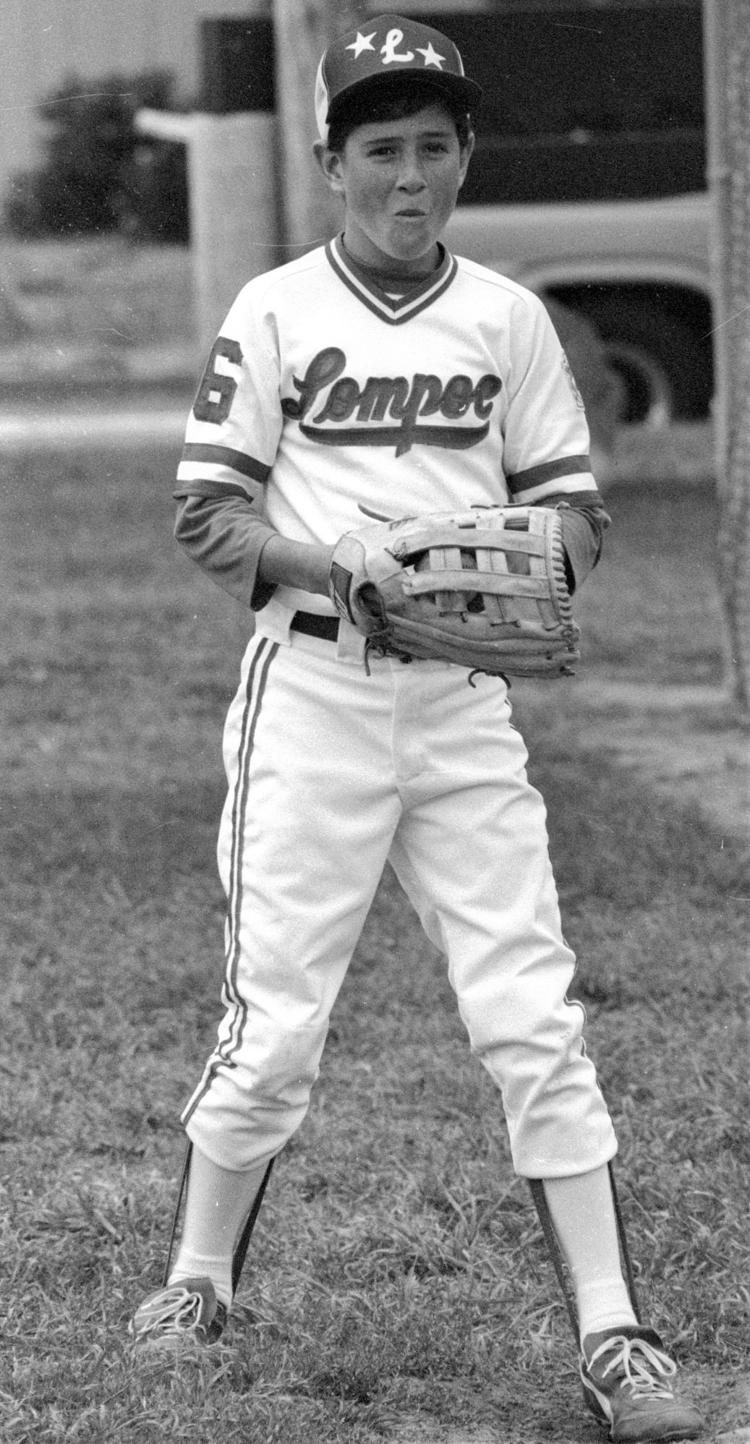 The_Lompoc_Record_Thu__Feb_15__1996_ 2.jpg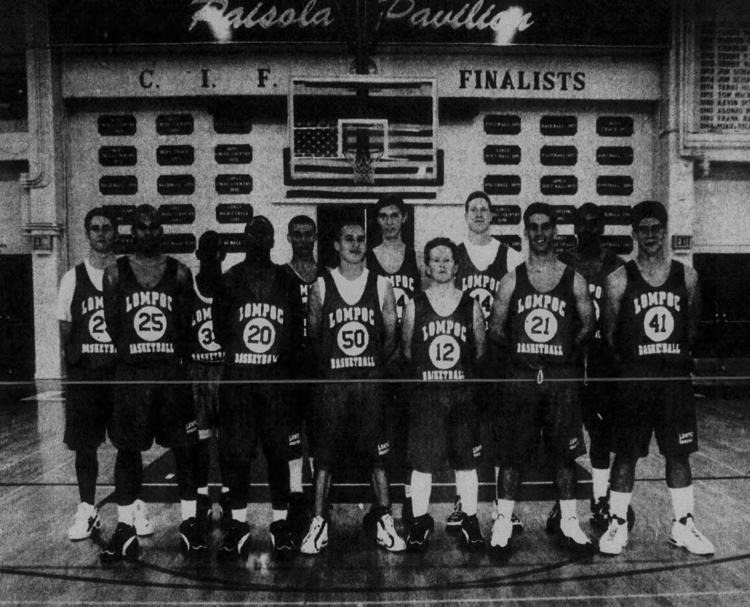 Ryan Church 1991 02.jpg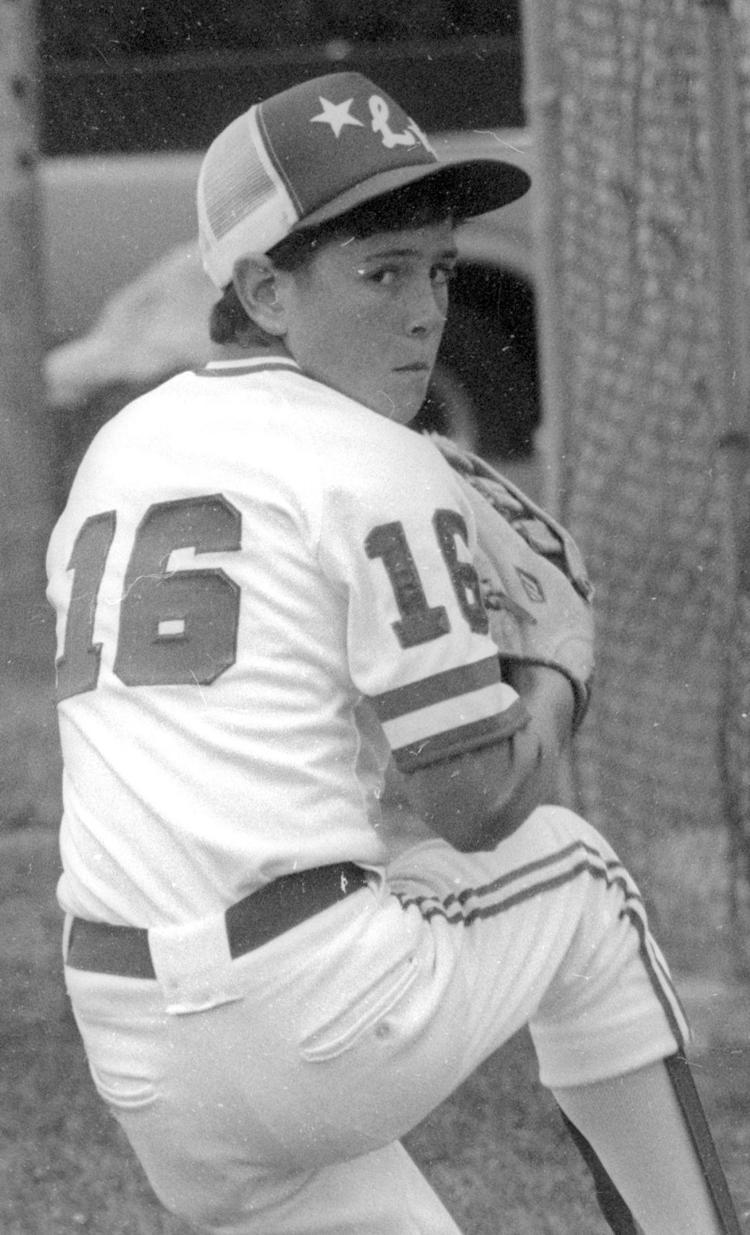 Ryan Church 1991 03.jpg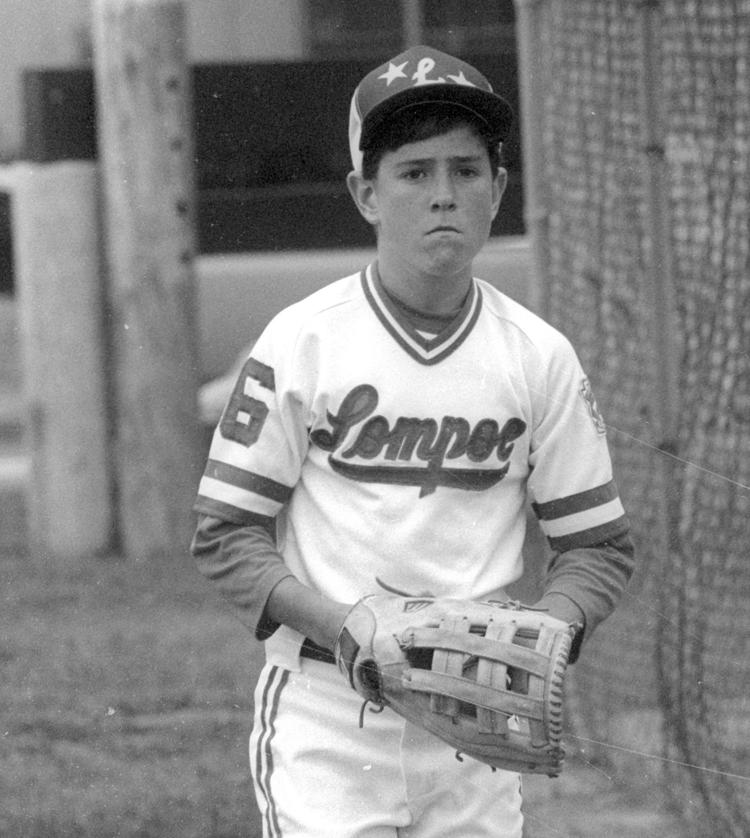 Ryan Church 1991 04.jpg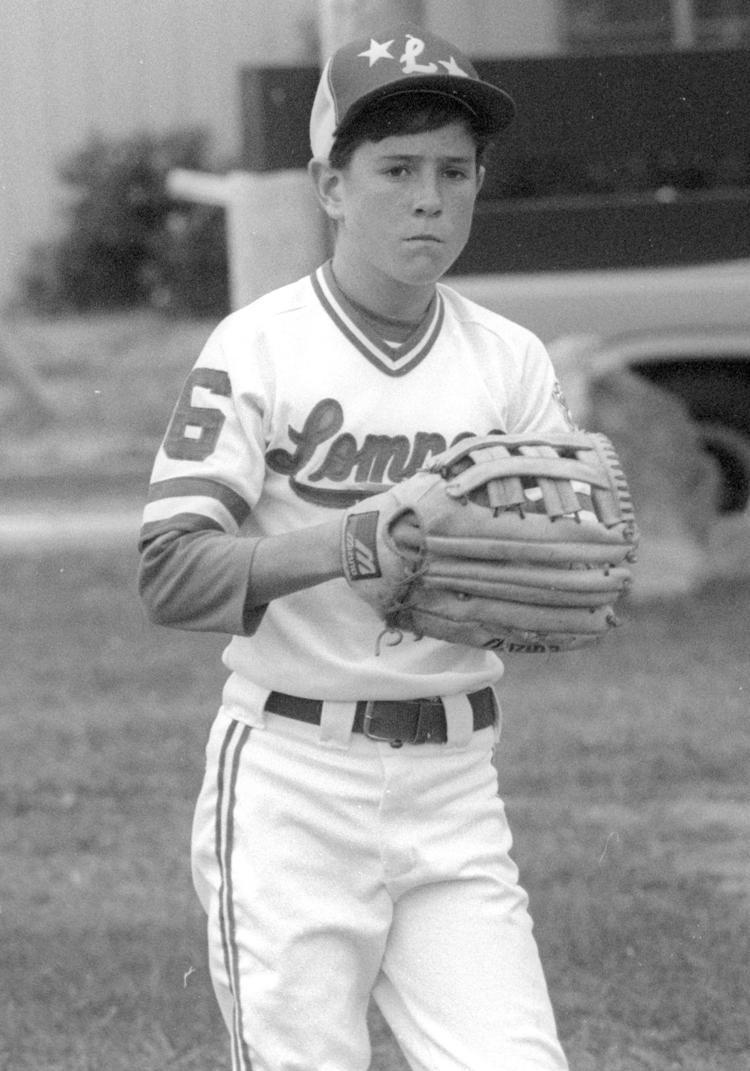 Ryan Church 1991 05.jpg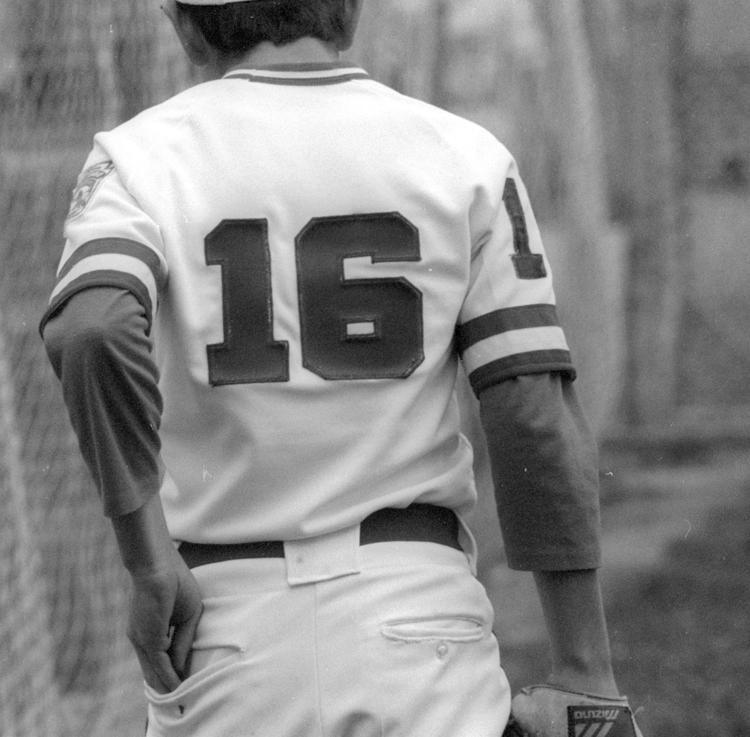 The_Lompoc_Record_Fri__Apr_19__1991_.jpg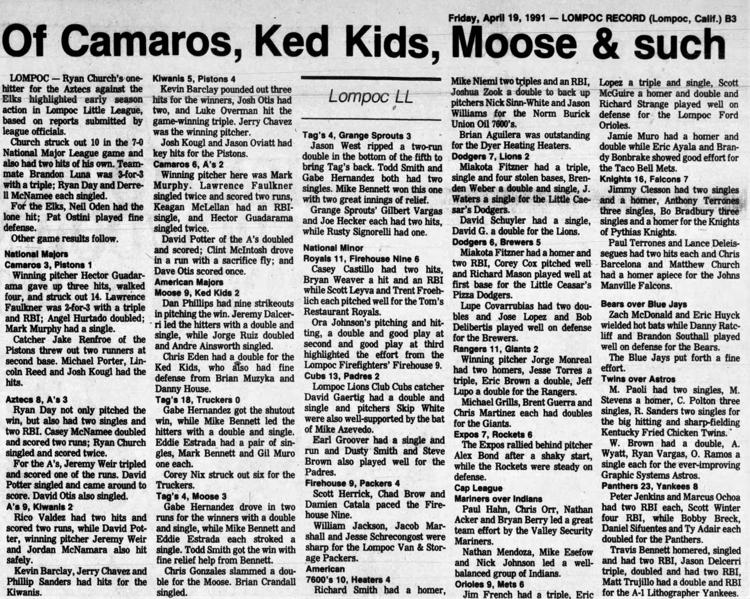 The_Lompoc_Record_Fri__May_31__1991_.jpg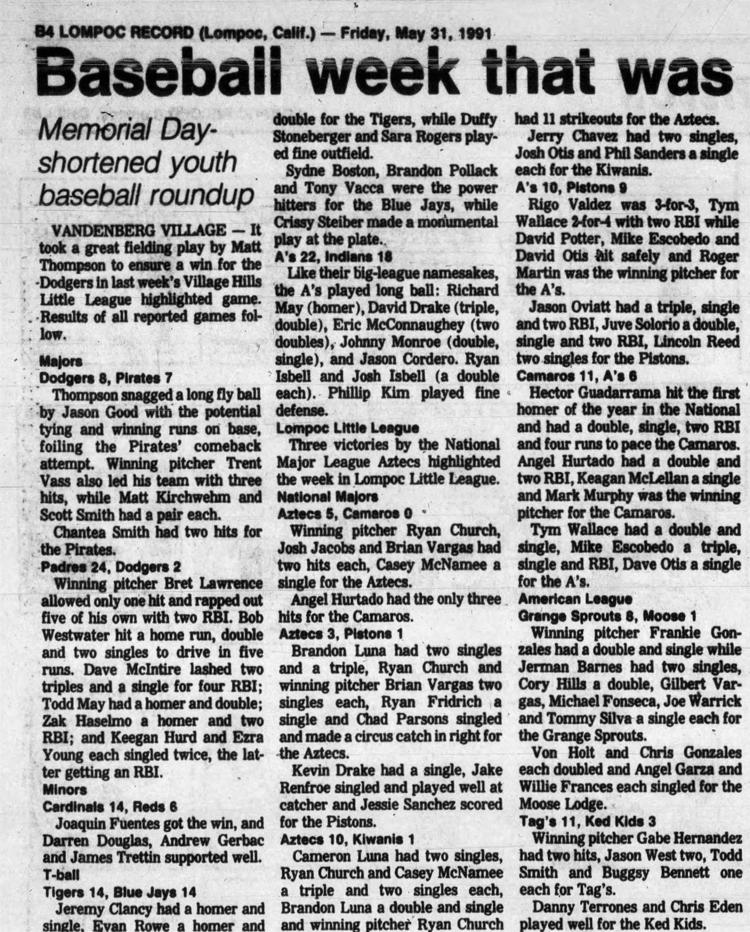 The_Lompoc_Record_Mon__Jul_8__1991_.jpg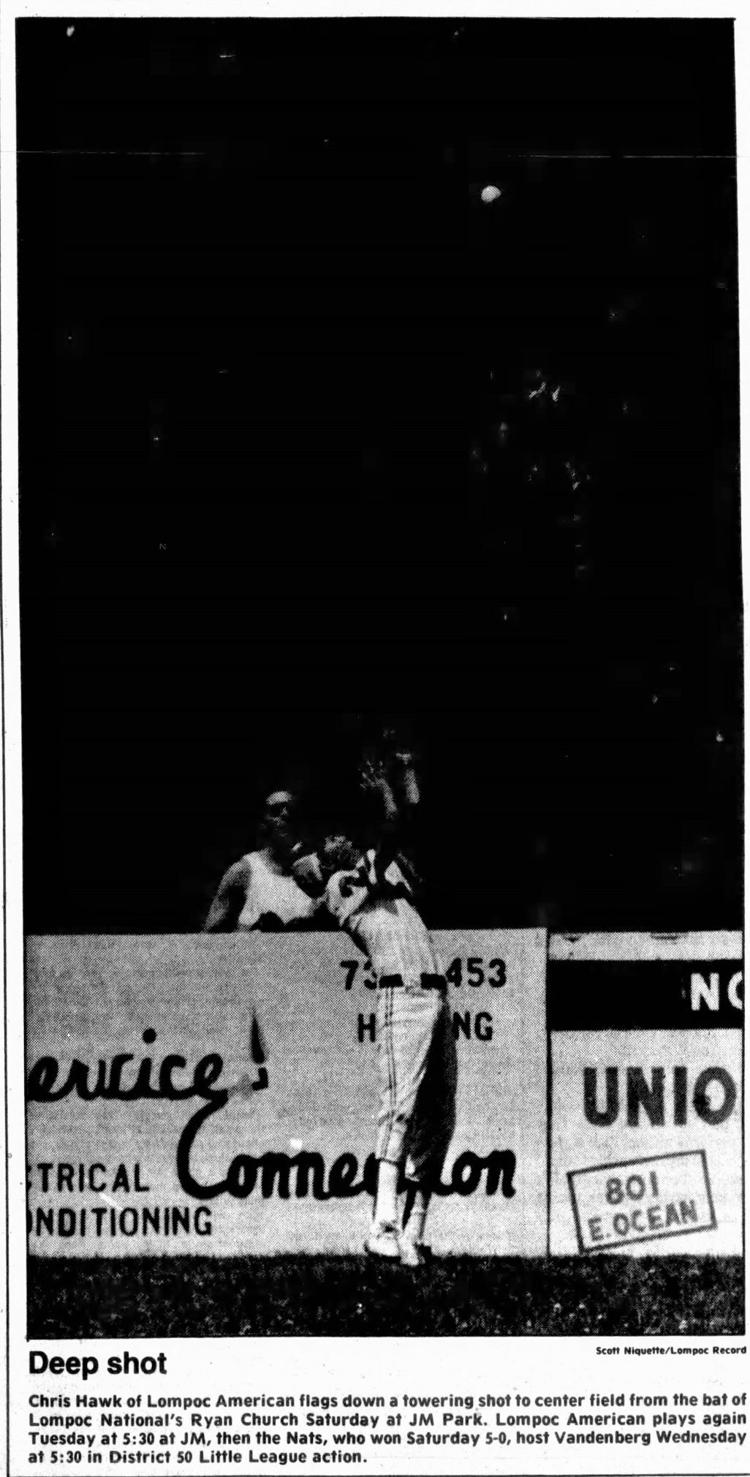 The_Lompoc_Record_Wed__Jul_17__1991_.jpg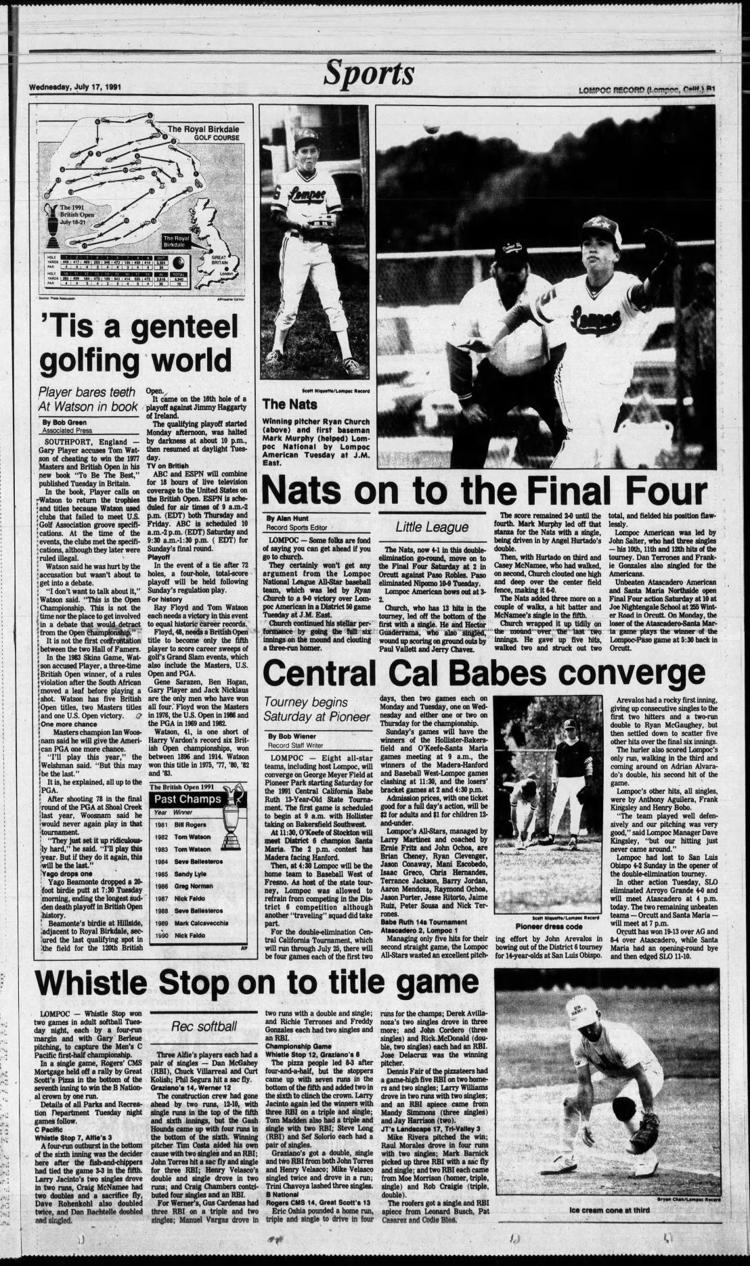 Santa_Maria_Times_Tue__Feb_1__1994_.jpg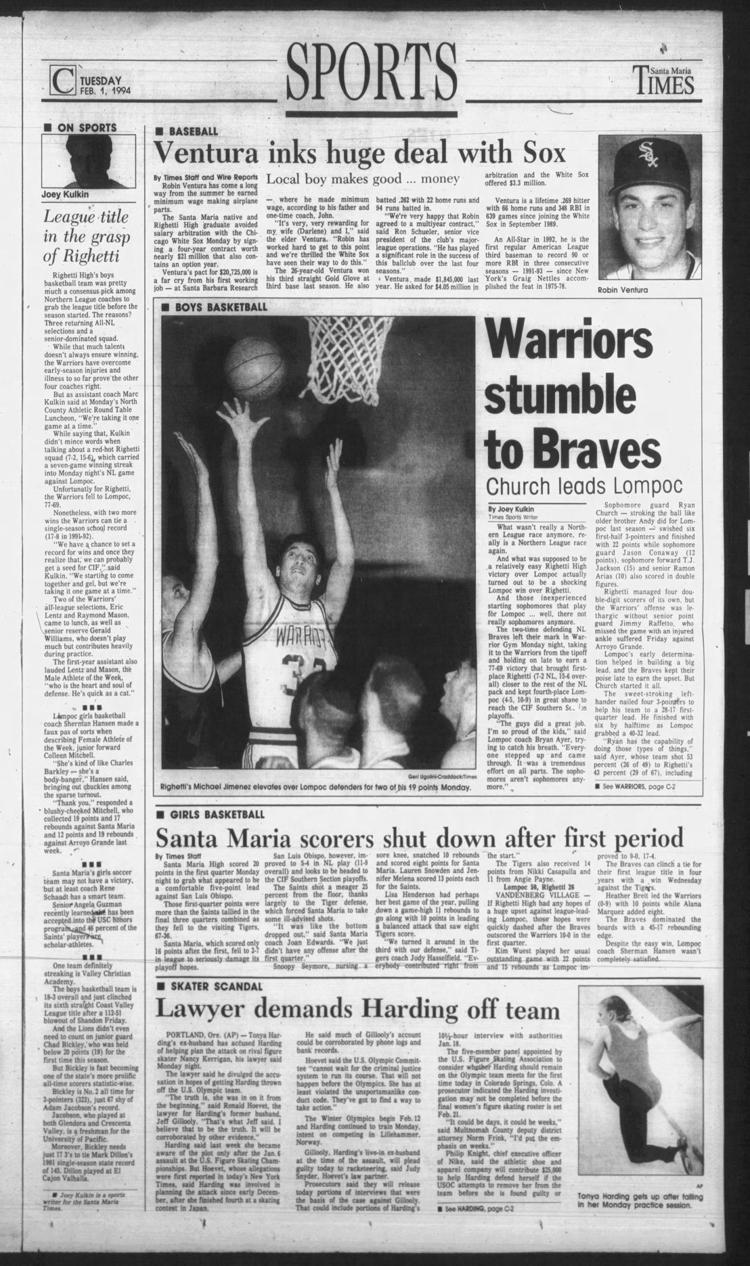 Santa_Maria_Times_Sat__Feb_18__1995_ 2.jpg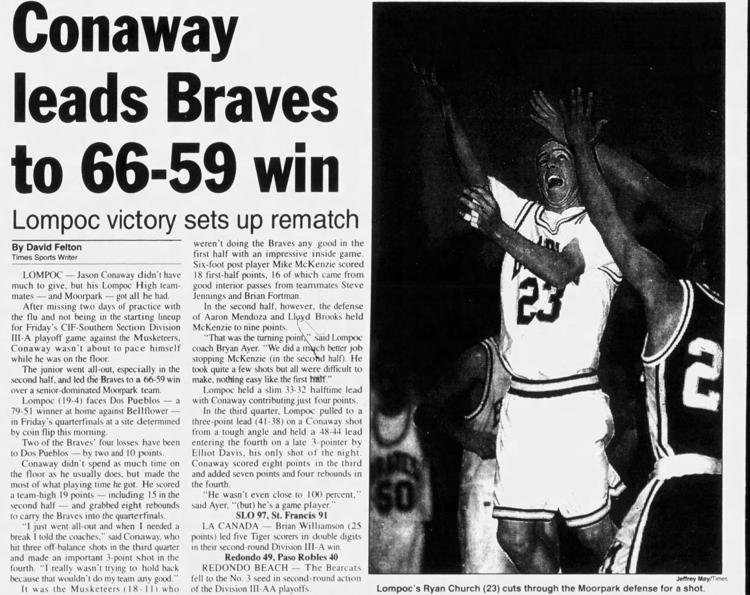 Santa_Maria_Times_Sat__Feb_18__1995_.jpg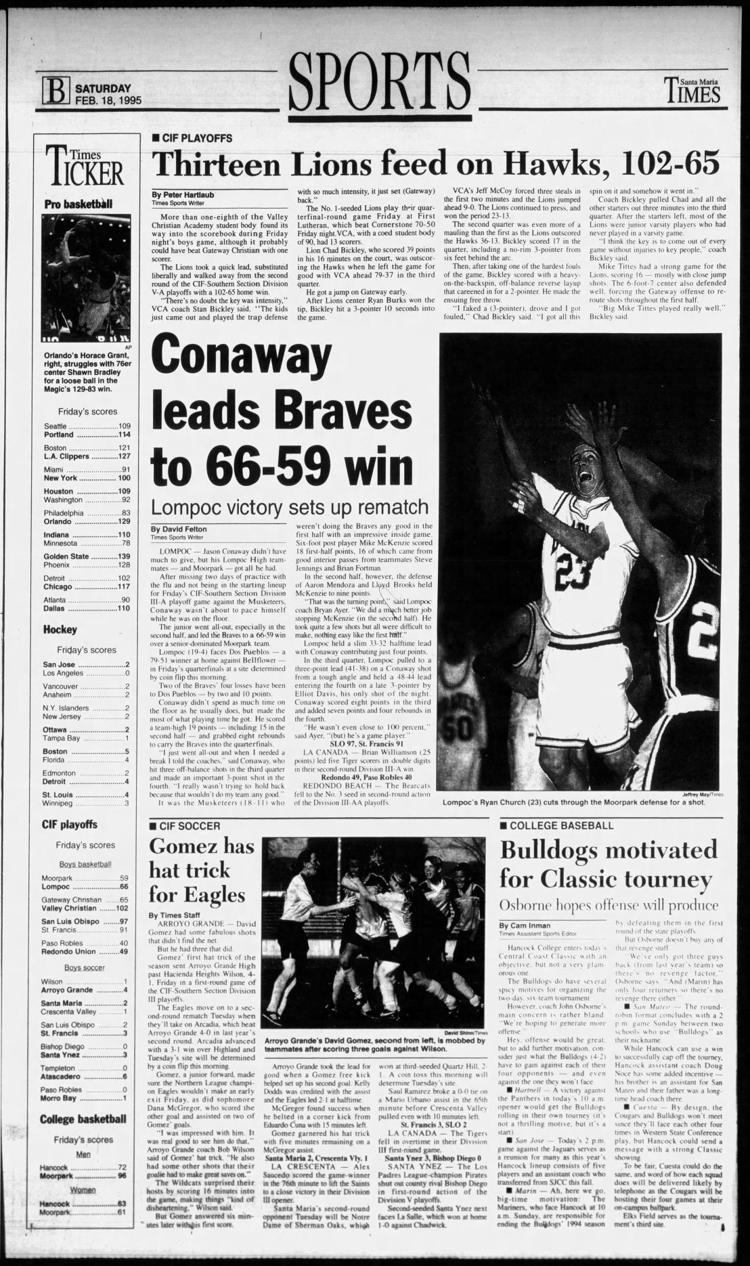 The_Lompoc_Record_Sun__Feb_19__1995_.jpg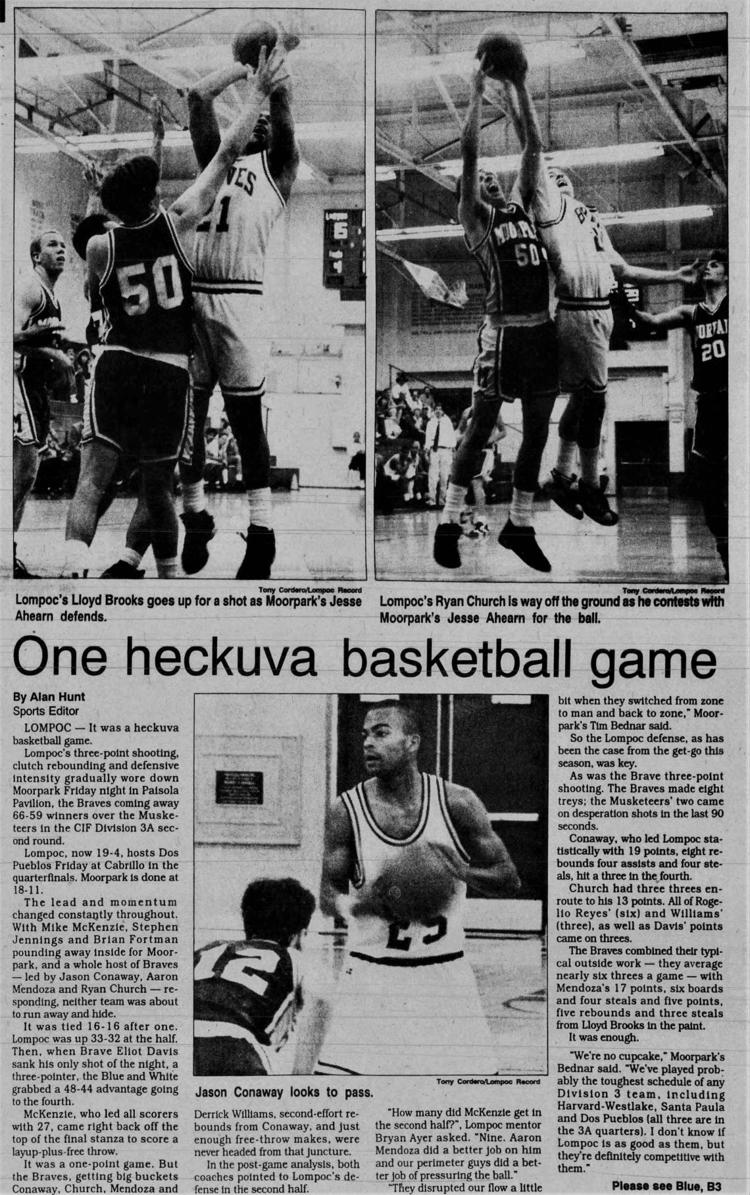 Santa_Maria_Times_Mon__Jun_5__1995_.jpg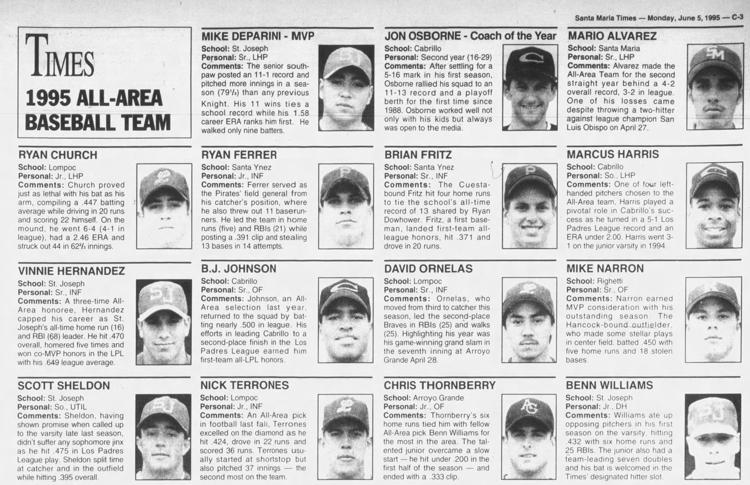 The_Lompoc_Record_Thu__Feb_15__1996_.jpg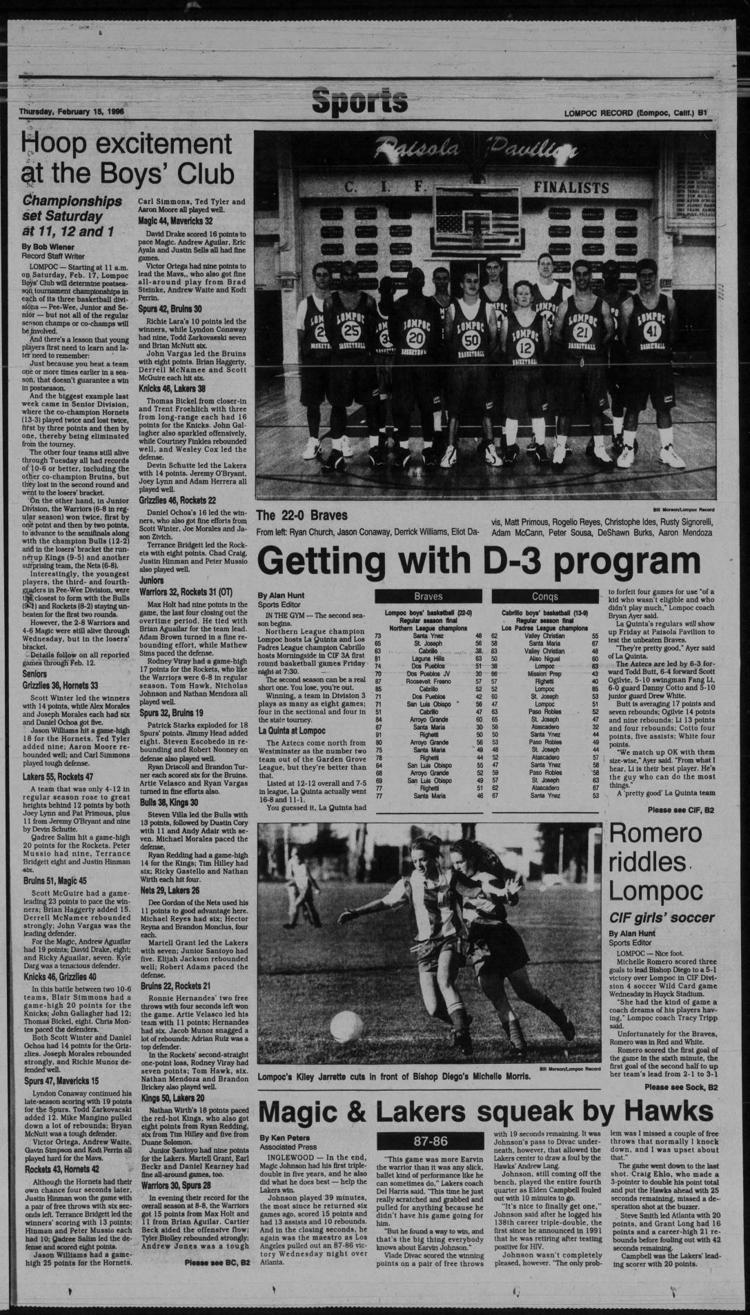 The_Lompoc_Record_Sun__Mar_3__1996_.jpg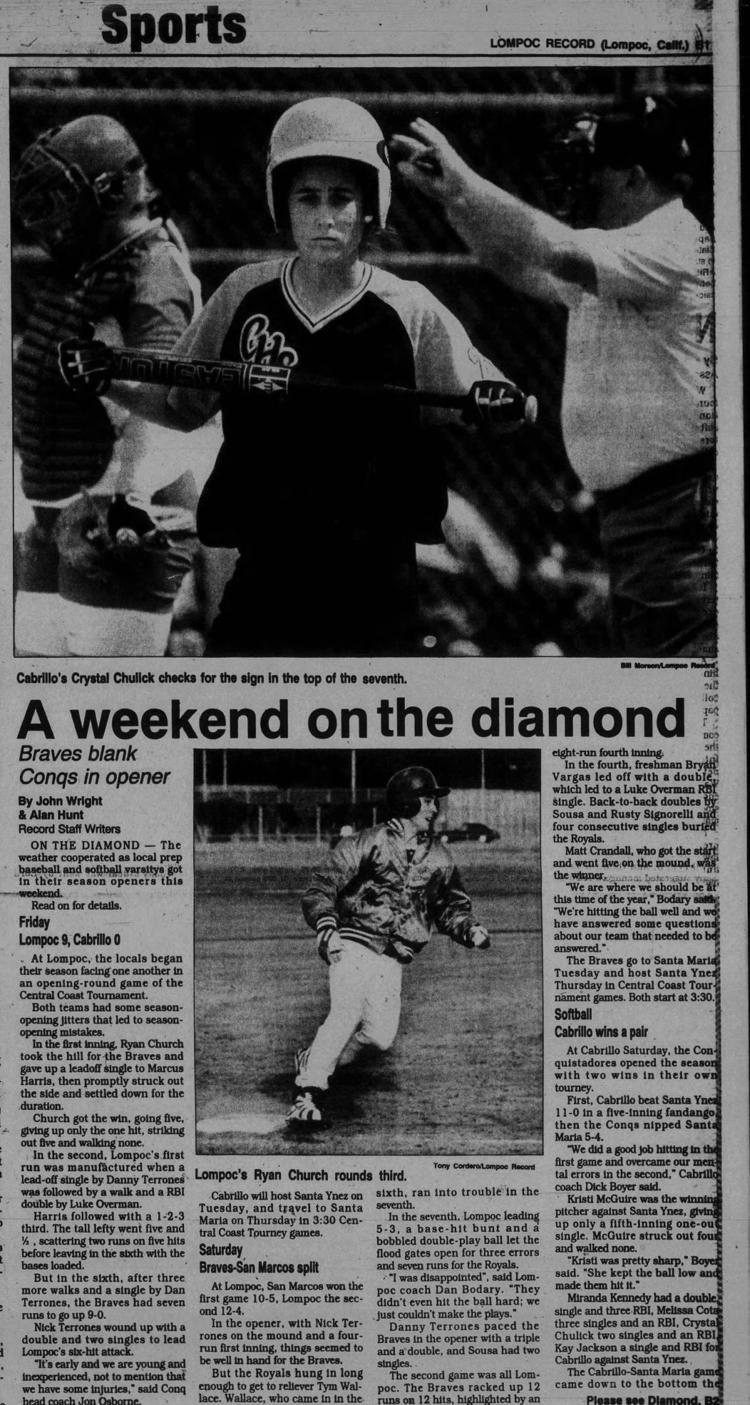 Santa_Maria_Times_Thu__Jun_13__1996_.jpg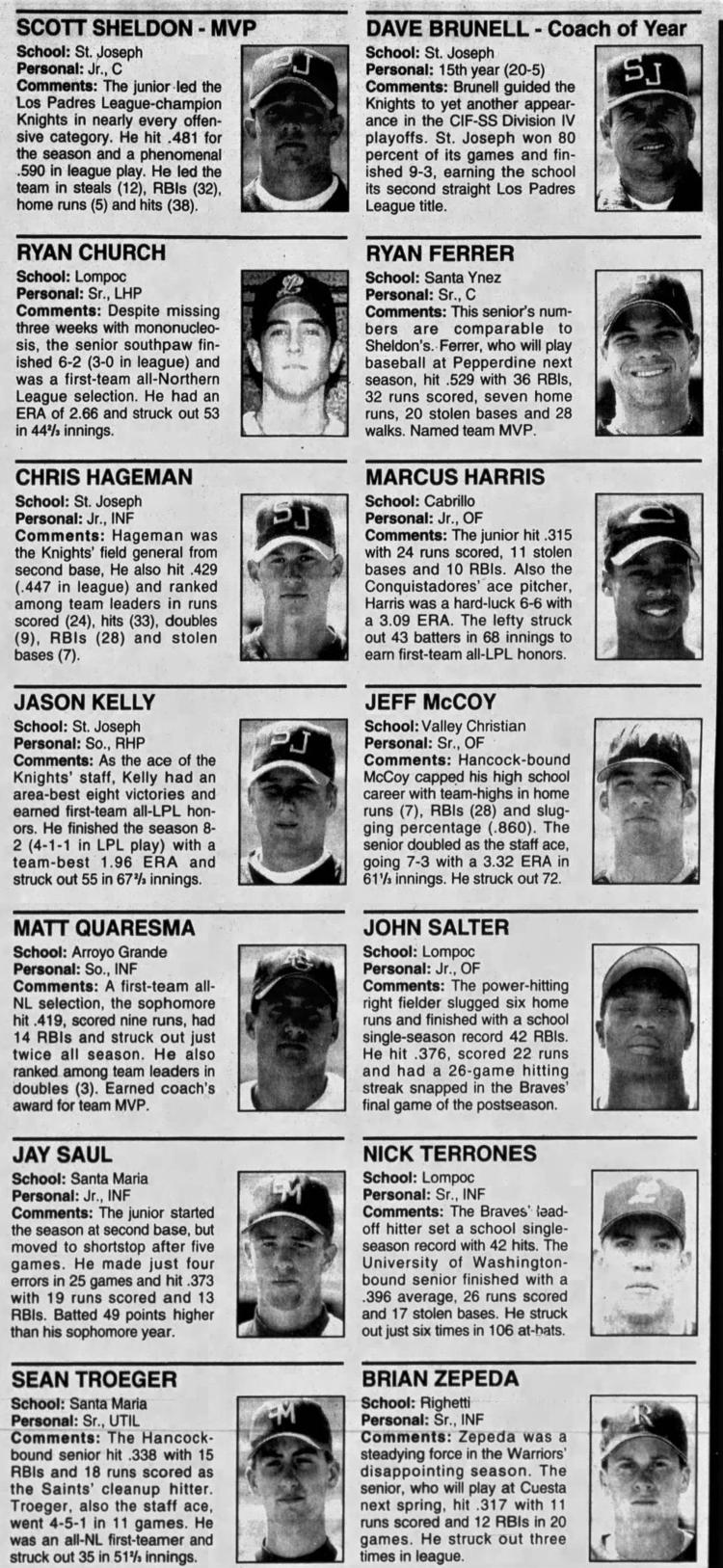 The_Lompoc_Record_Mon__May_11__1998_.jpg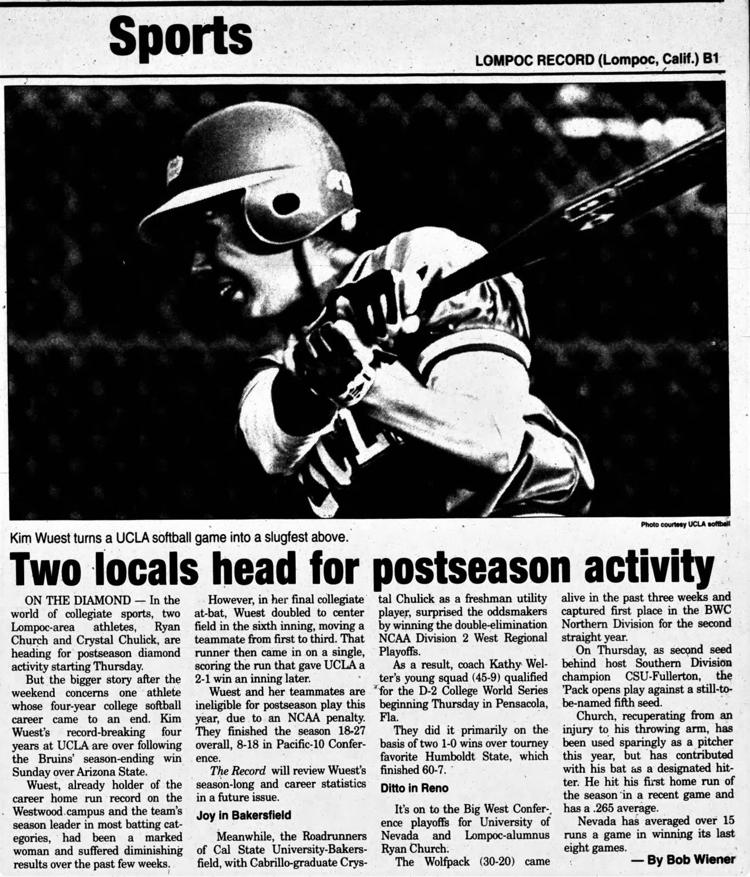 The_Lompoc_Record_Mon__Aug_14__2000_.jpg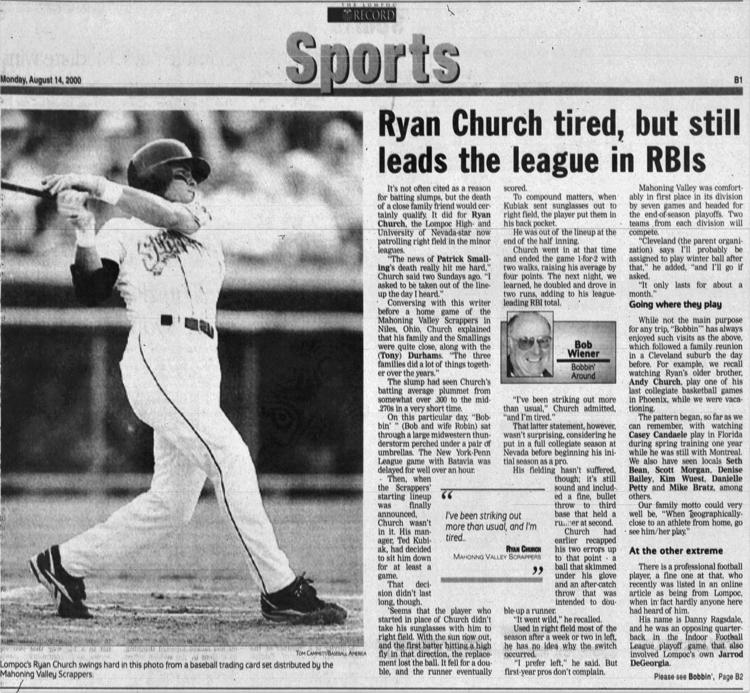 The_Lompoc_Record_Mon__Oct_16__2000_.jpg

The_Lompoc_Record_Tue__Jun_6__2000_.jpg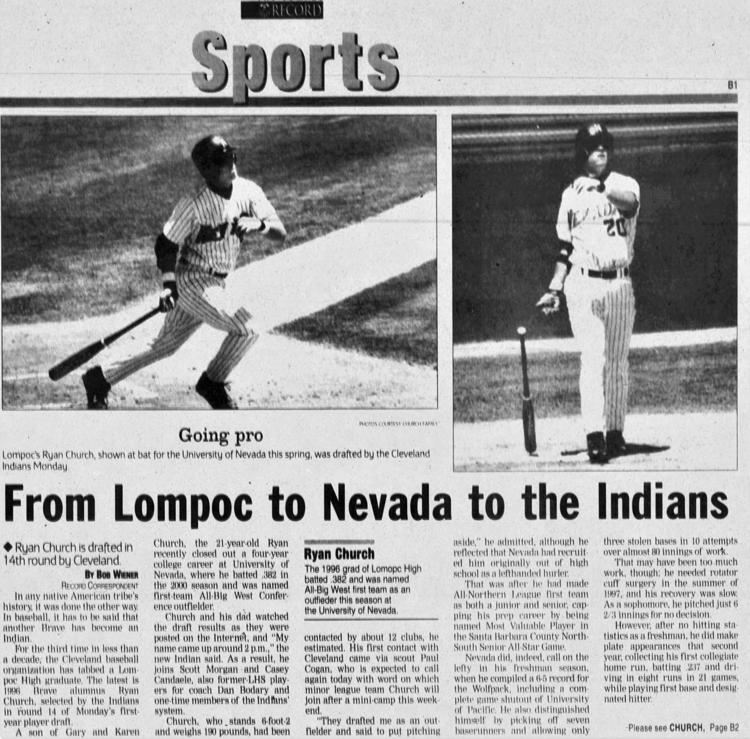 The_Lompoc_Record_Tue__Apr_24__2001_.jpg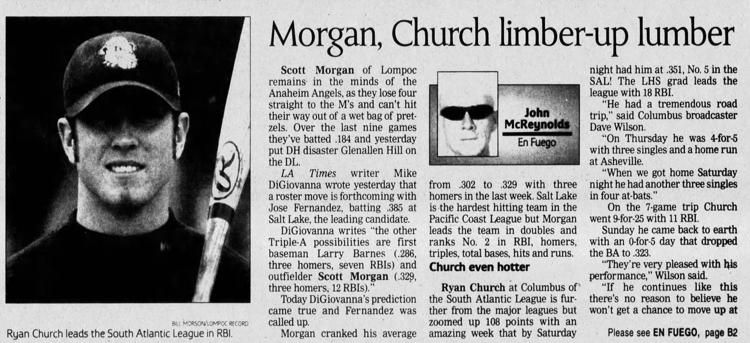 Get in the game with our Prep Sports Newsletter
Sent weekly directly to your inbox!