One column in the box score rarely tells the story of a game. 
But, in this case, that one column reveals much about Friday night's game. 
Cabrillo shot 36 free throws against Lompoc. The Conqs made 22 of them.
011120LHSCHSBoys01.JPG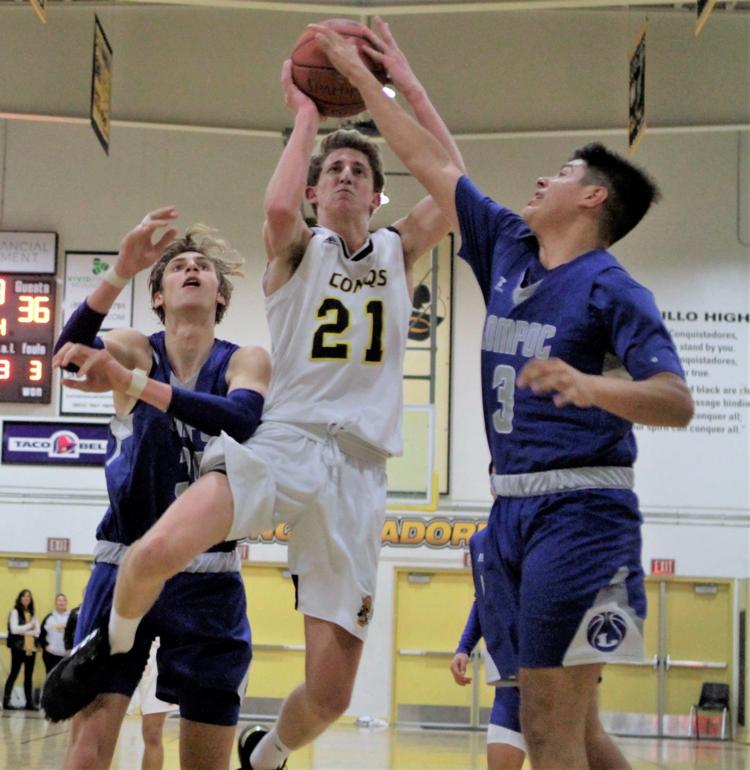 011120LHSCHSBoys02.JPG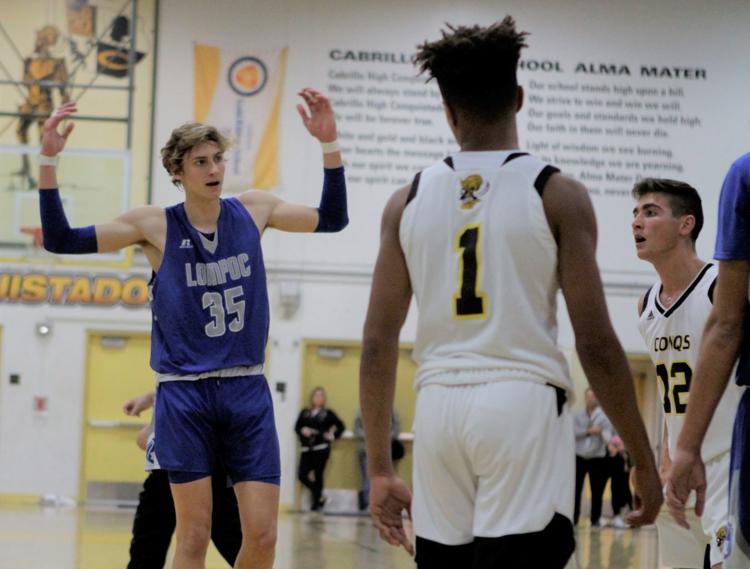 011120LHSCHSBoys03.JPG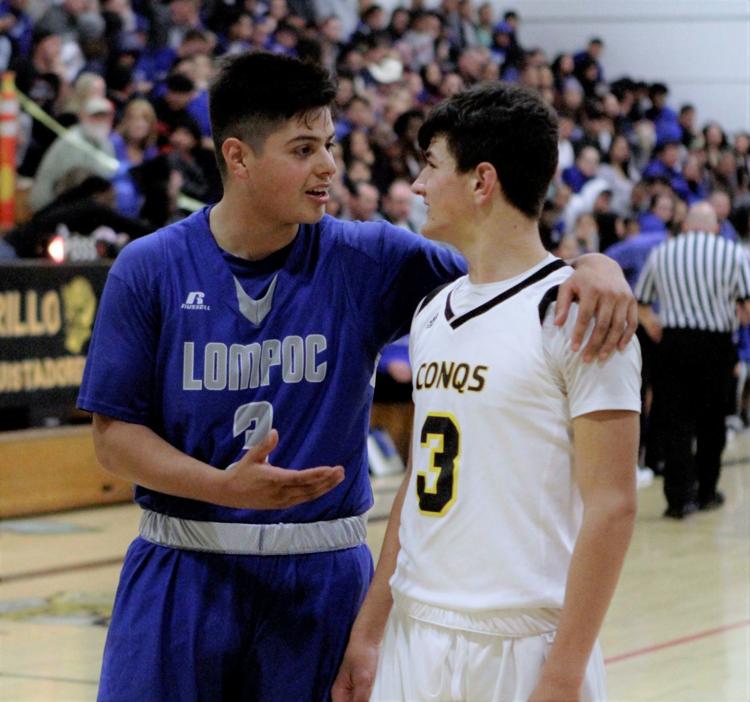 011120LHSCHSBoys04.JPG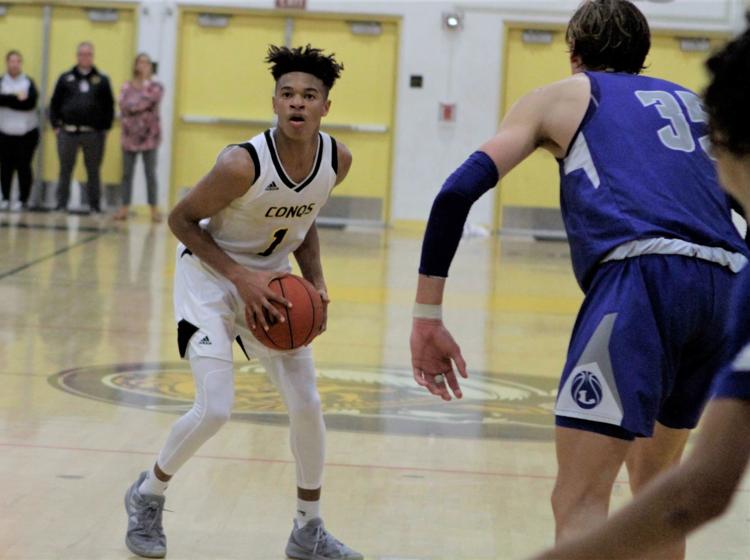 011120LHSCHSBoys05.JPG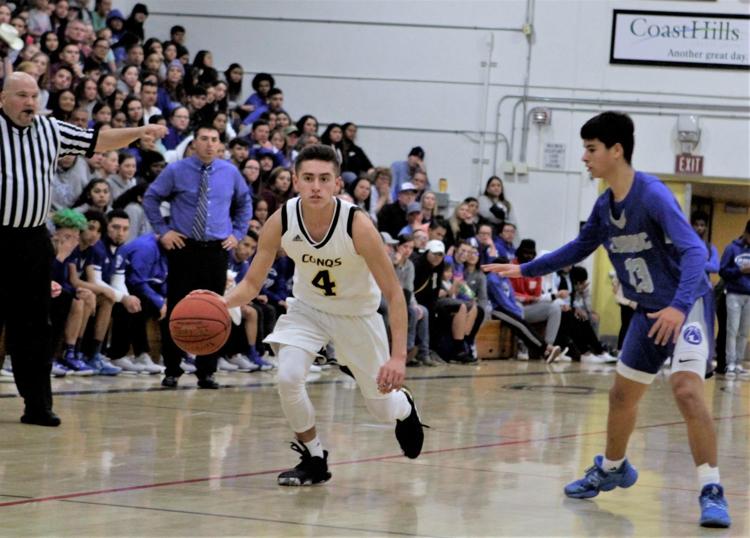 011120LHSCHSBoys06.JPG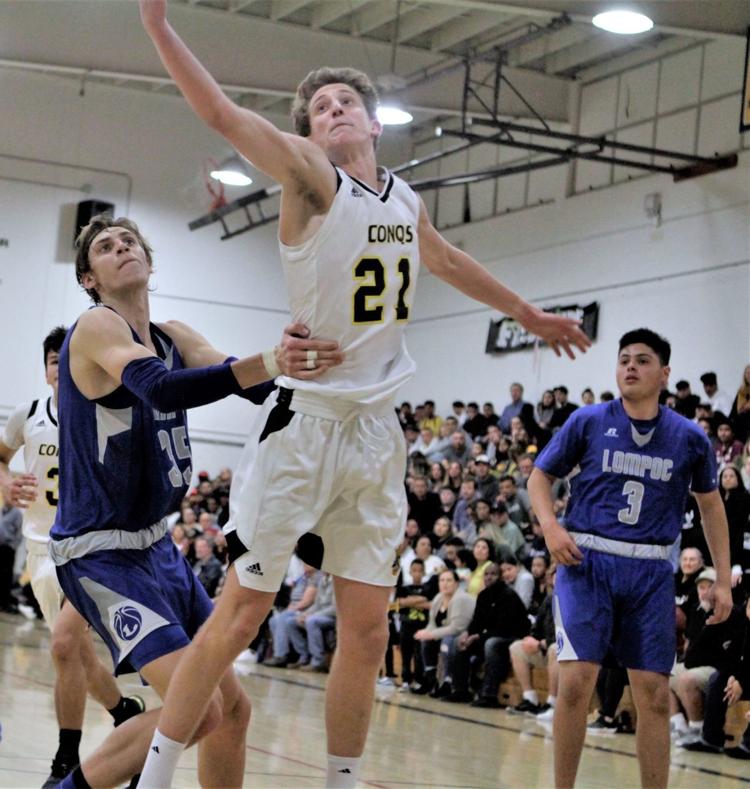 011120LHSCHSBoys07.JPG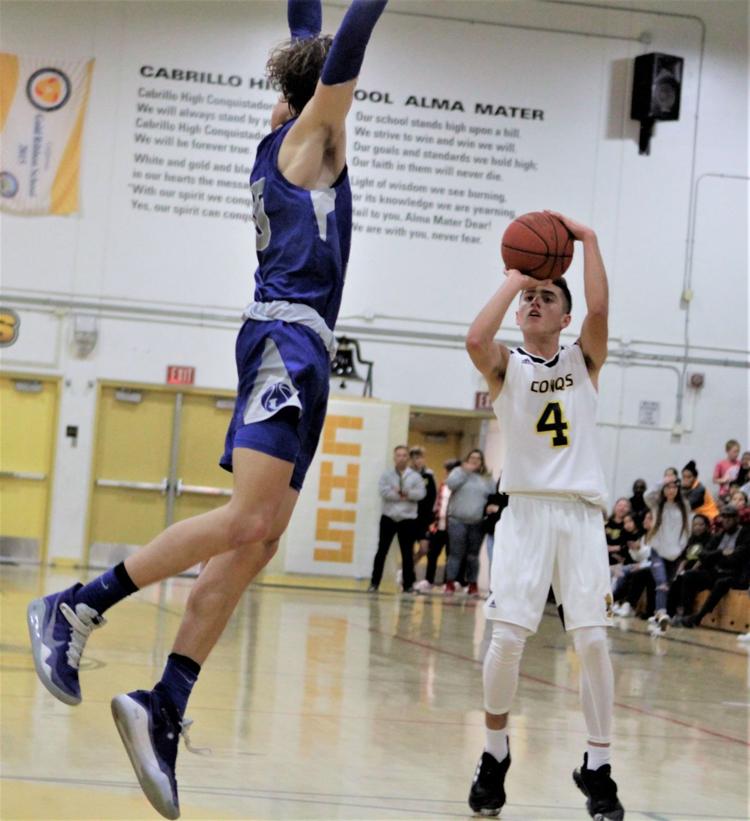 011120LHSCHSBoys08.JPG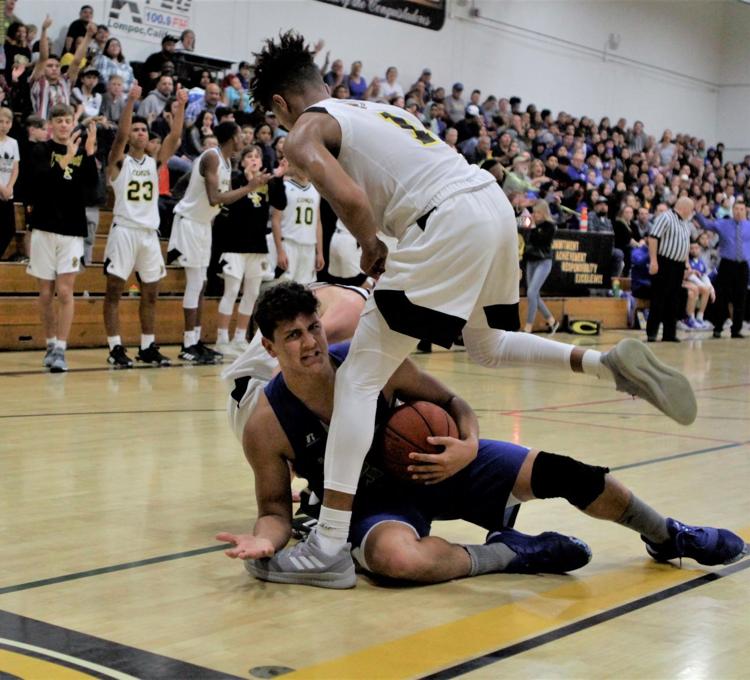 011120LHSCHSBoys09.JPG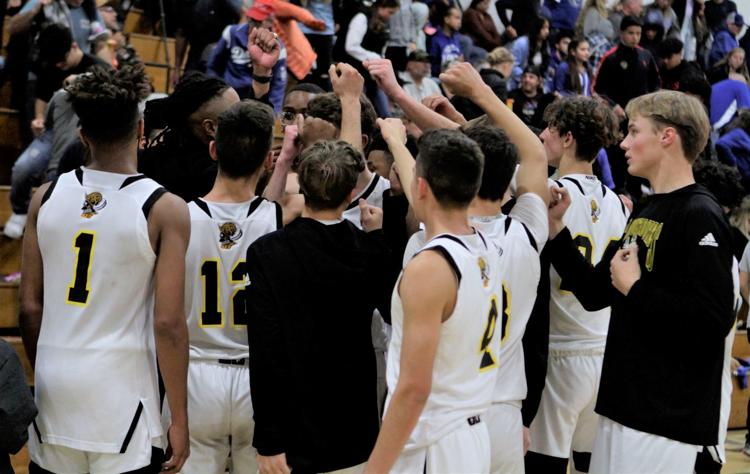 011120LHSCHSBoys10.JPG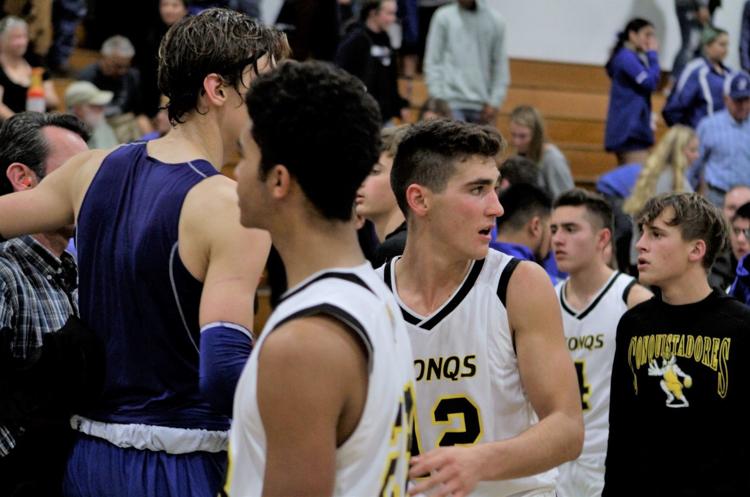 011120LHSCHSBoys11.JPG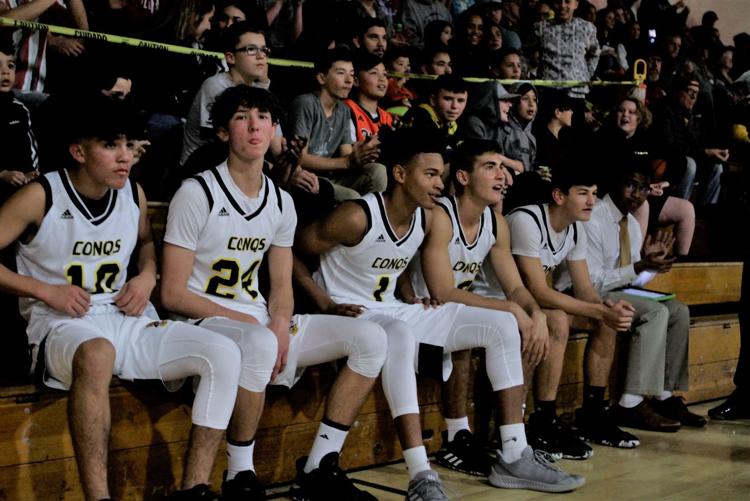 011120LHSCHSBoys12.JPG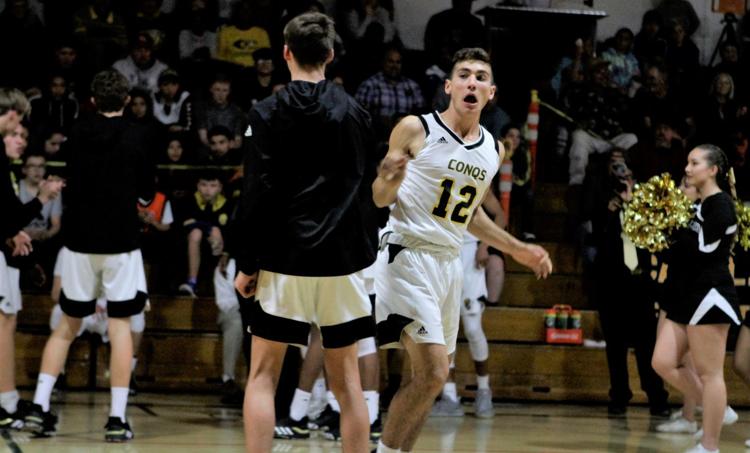 011120LHSCHSBoys13.JPG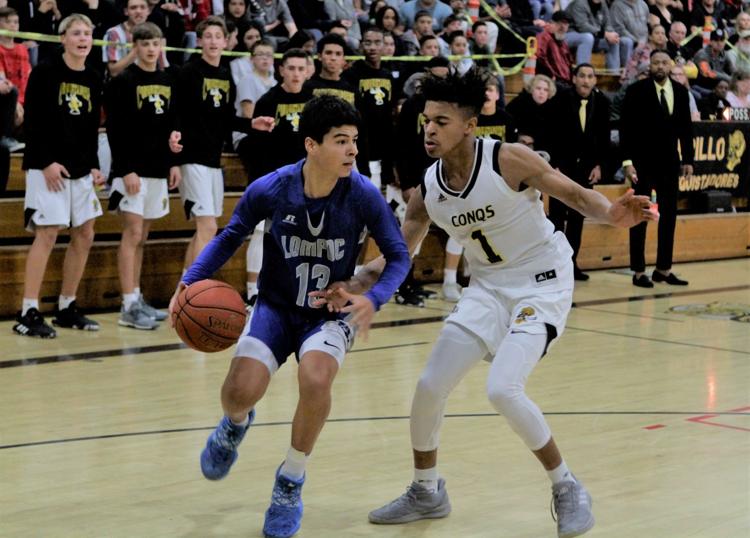 011120LHSCHSBoys14.JPG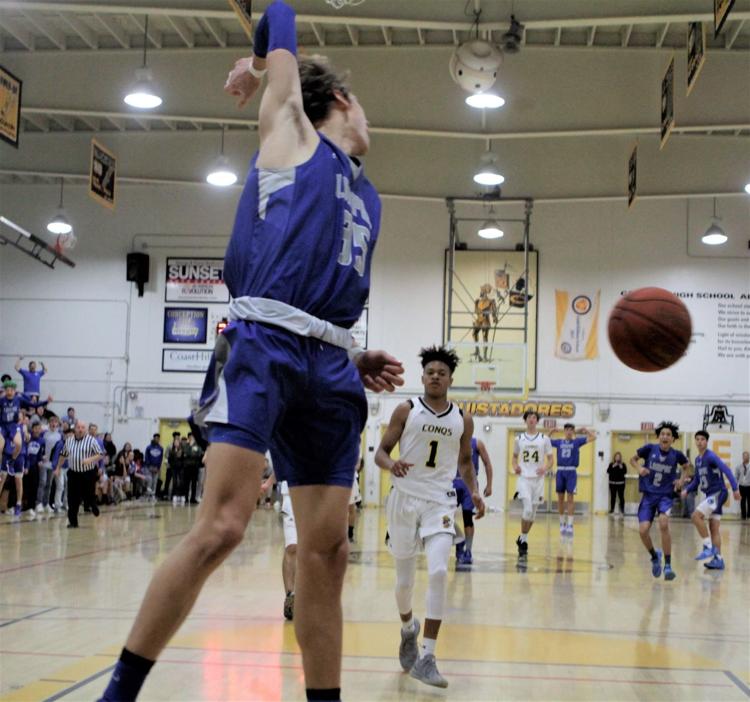 011120LHSCHSBoys15.JPG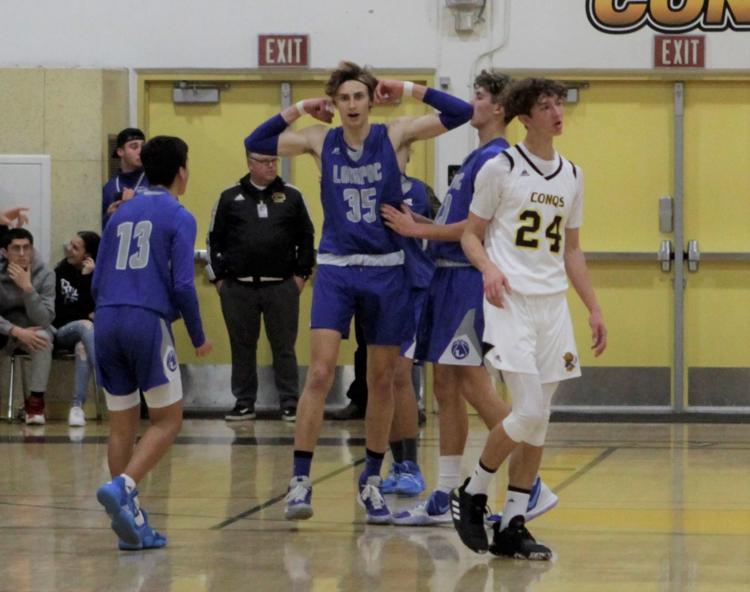 011120LHSCHSBoys16.JPG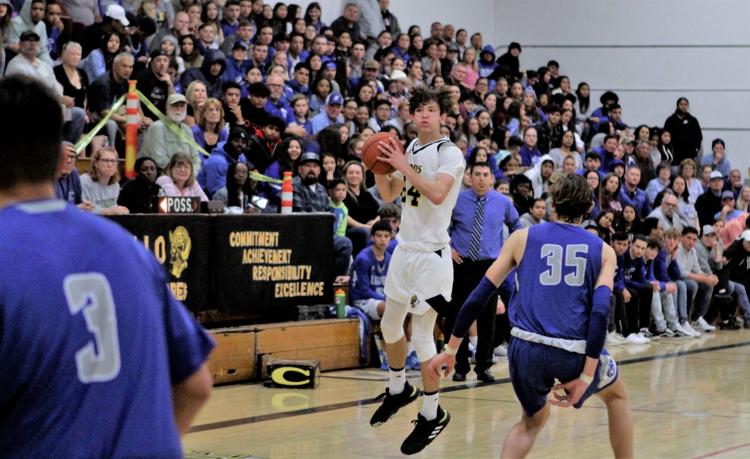 011120LHSCHSBoys17.JPG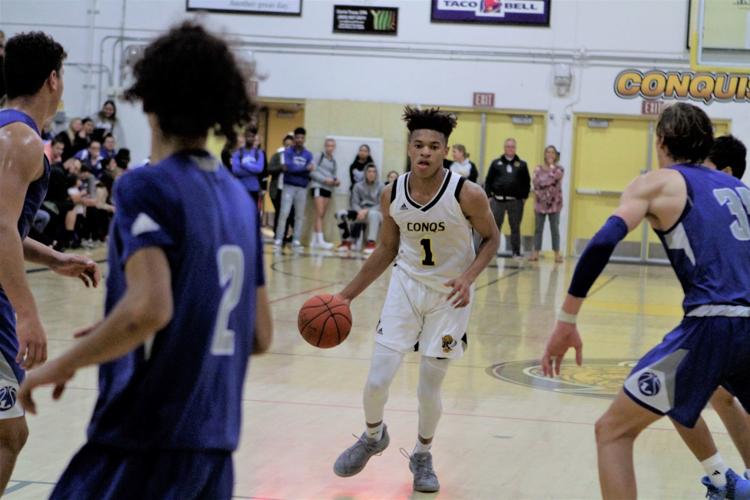 011120LHSCHSGirls01.JPG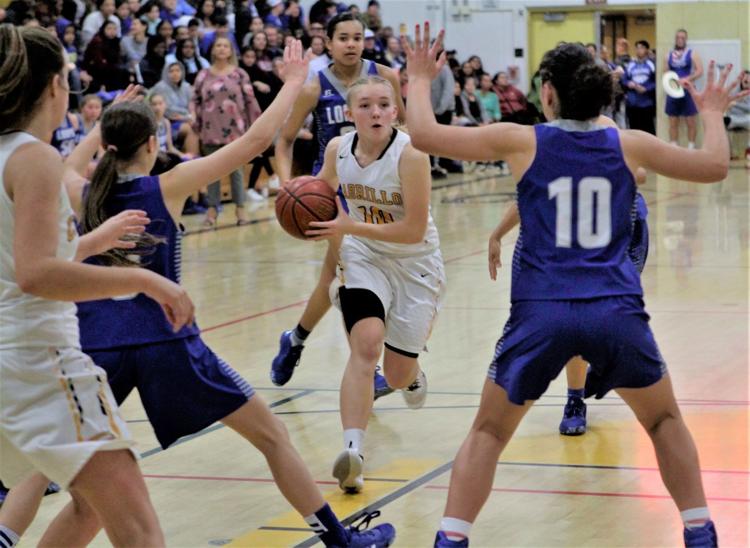 011120LHSCHSGirls02.JPG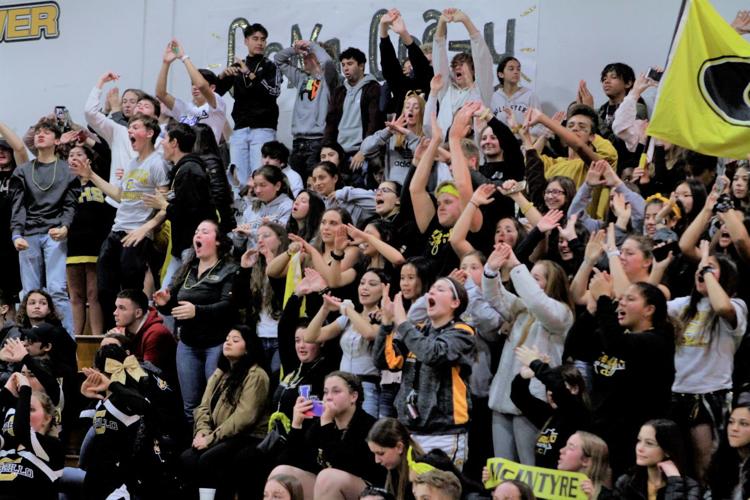 011120LHSCHSGirls03.JPG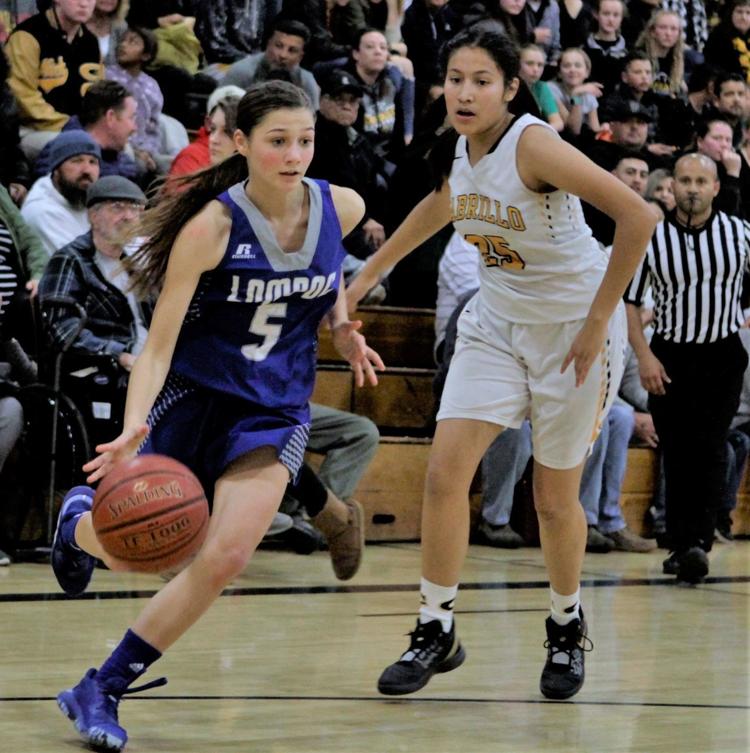 011120LHSCHSGirls04.JPG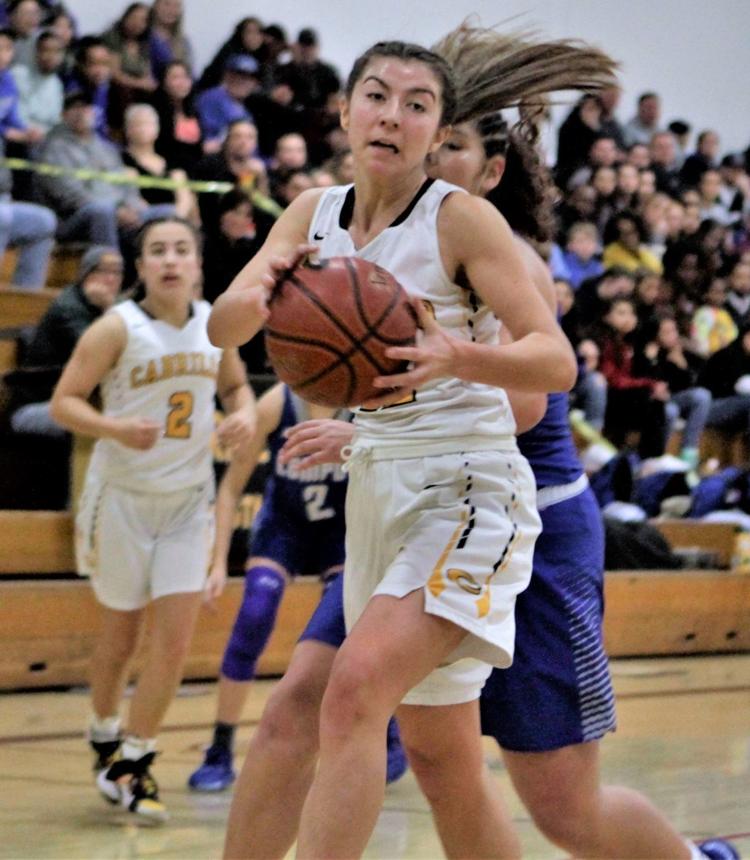 011120LHSCHSGirls05.JPG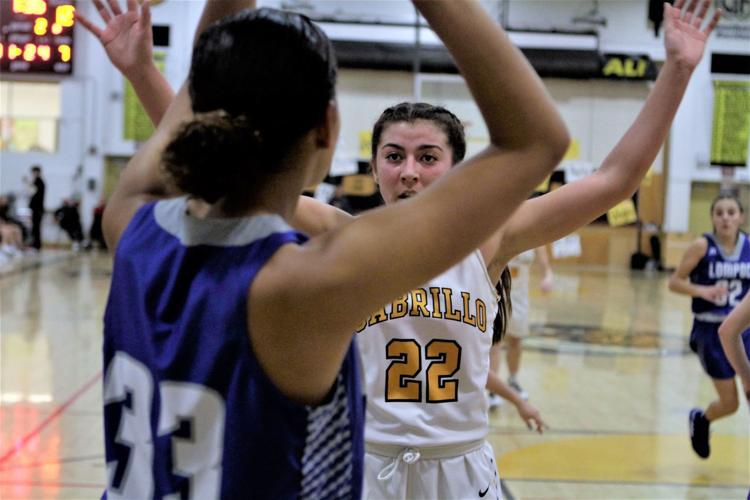 011120LHSCHSGirls06.JPG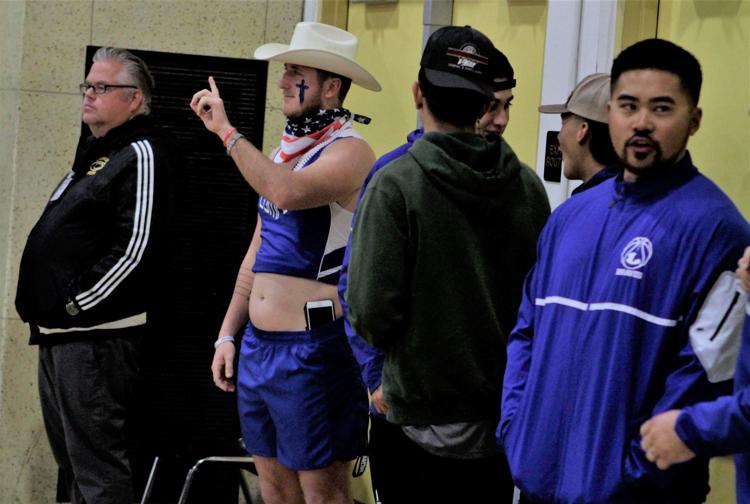 011120LHSCHSGirls07.JPG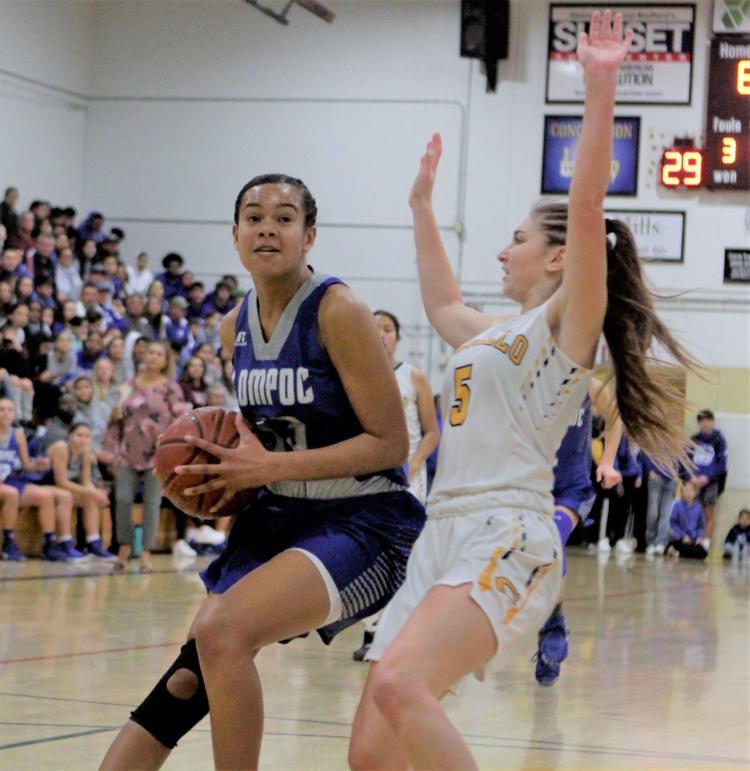 011120LHSCHSGirls08.JPG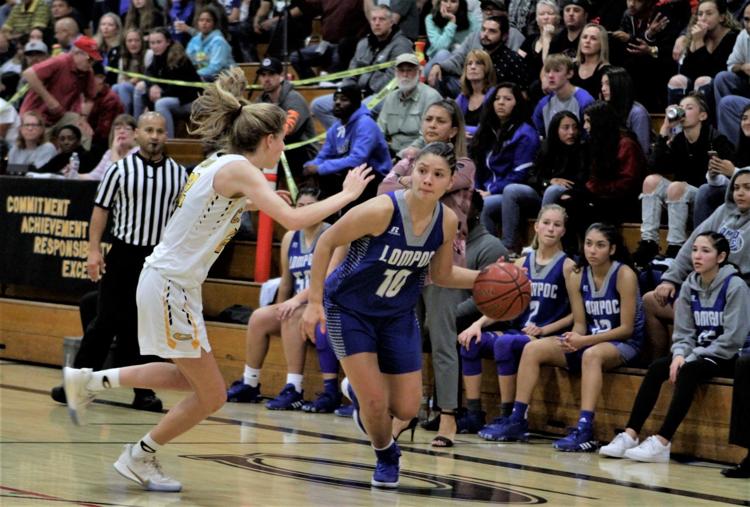 011120LHSCHSGirls09.JPG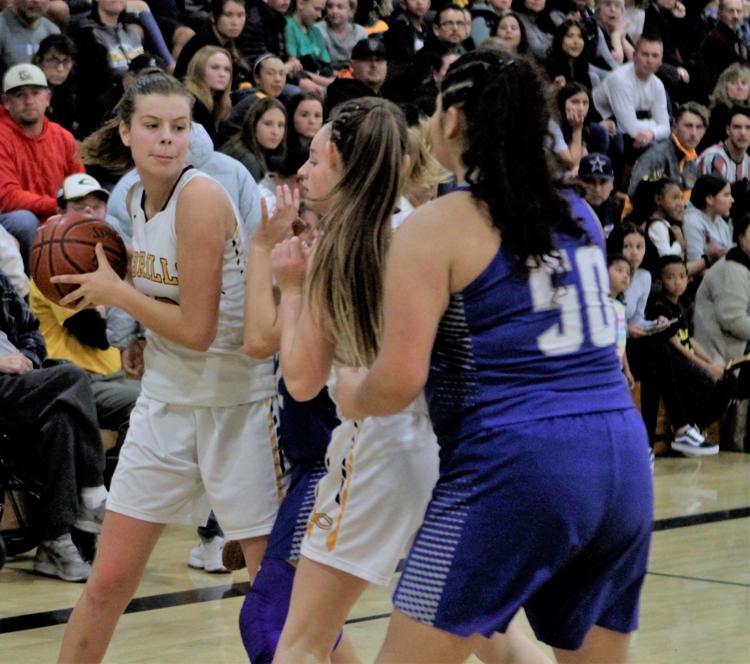 011120LHSCHSGirls10.JPG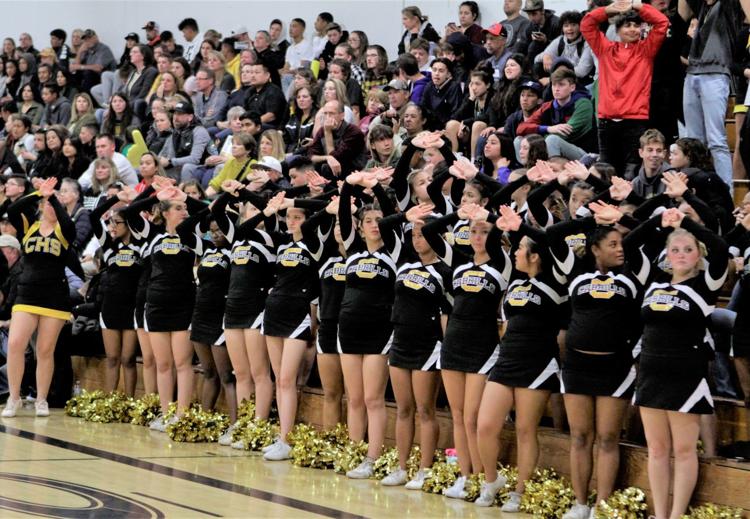 011120LHSCHSGirls11.JPG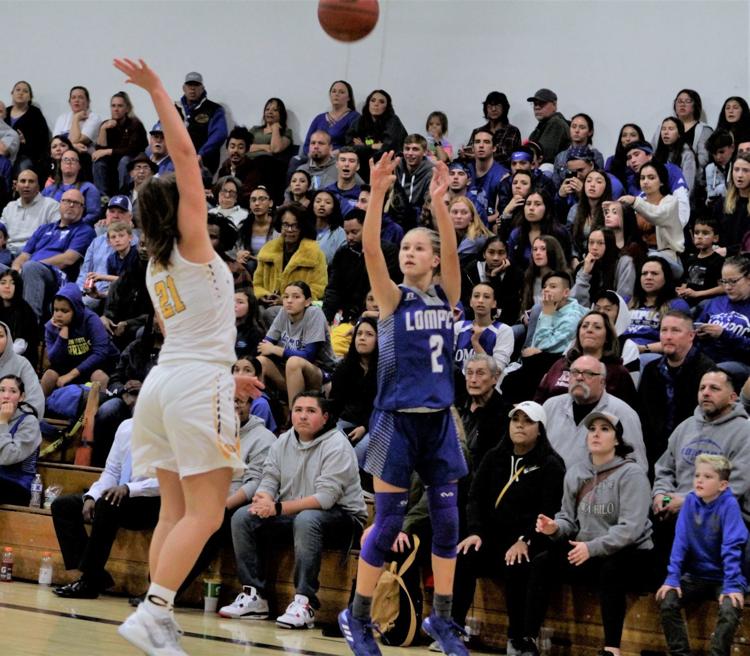 011120LHSCHSGirls12.JPG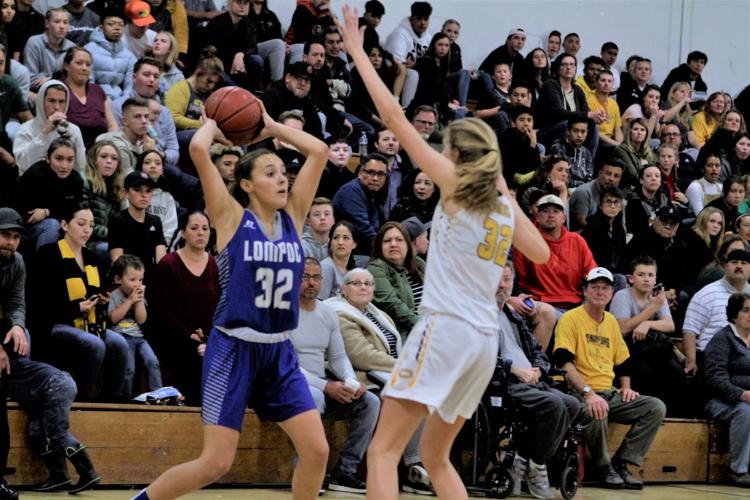 011120LHSCHSGirls13.JPG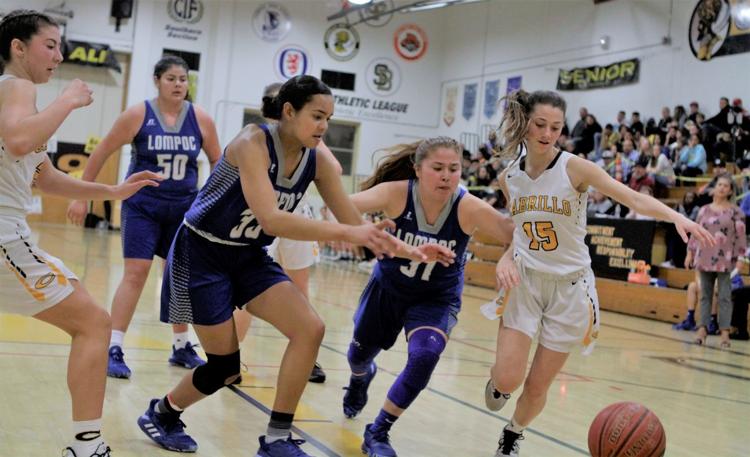 011120LHSCHSGirls14.JPG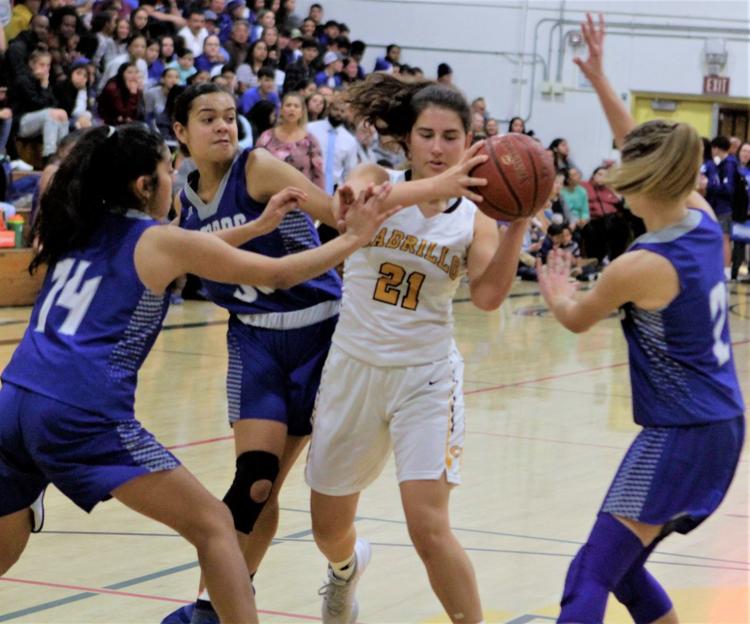 Lompoc, meanwhile, went to the foul line 24 times. The Braves made just three of those attempts, shooting an abysmal 12.5 %.
That was the difference in Cabrilllo's 41-27 win in the girls basketball game at Cabrillo's gym in Vandenberg Village. 
Lompoc actually made more field goals than Cabrillo, sinking 11 total shots compared to Cabrillo's nine. 
Morgan McIntyre led Cabrillo with 11 points, going 5 for 11 from the line. Thea Reagan's nine points were huge. She went 5 for 5 from the charity stripe. 
Cabrillo finished 9 for 33 from the field. 
The Conquistadores improved to 9-8 on the season and moved their Channel League mark to 1-1 after falling to Dos Pueblos on Tuesday. Lompoc is now 6-11 and 1-1 in league as well. 
Cabrillo used a suffocating full-court press defense for nearly every minute of the game, hounding the Braves and forcing turnovers.
"We've been pressing all season. We need to use the tools that we have and that's a lot of girls on the bench and we rotate them in and keep our fresh legs in," Cabrillo's first-year coach Travis Jenkins said. "We can press from tip-off to the final buzzer. It worked well tonight and I'm proud of the girls, they worked their tails off and that's what we're all about.
"As far as the free throws, we've been horrible from the line all season, so that's just a bonus right there."
Jenkins said it was special to beat Lompoc at CHS in his first game as the head coach after serving as an assistant for Jared McCune for years. Jenkins' daughter, senior Jesse, rang the historic bell after Friday's victory.
You have free articles remaining.
"It's fantastic. Claudia always has her girls ready to play, she has great schemes," the coach said. "She came out with a 1-3-1 (zone defense) and we weren't ready for that. We were preparing for a 3-2 and that 1-3-1 shook us in the first half. We hadn't seen it all season. We had to scheme up some things in the second half and I'm real proud of our girls having to learn on the fly."
Jesse Jenkins scored eight points in Cabrillo's win.
Lompoc was led by Kayla Taylor who scored nine points. Taylor went 3 for 10 from the line. The rest of the Braves finished 0 for 14. The Braves entered the game on a wave of momentum after scoring an upset win over San Marcos on Tuesday, winning 52-45 over the team that entered the game 14-2 on the season.
But that momentum vanished with Friday's tough loss in a hostile atmosphere at Cabrillo.
"Free throws. You can't go 3 for 24 from the line and expect to win," Lompoc coach Claudia Terrones said afterward. "We actually made more shots than them."
The game was played in front of a standing-room-only gym in Vandenberg. 
Cabrillo led 11-10 after the first quarter then scored four straight to start the second. Lompoc had long stretches of scoring droughts, going the first 5 1/2 minutes of the second without scoring a point. 
Cabrillo led 19-16 at the half and led 28-18 at the start of the fourth quarter. Cabrillo led 40-23 with about two minutes left before Lompoc made the score a bit more respectable at the end. 
Lompoc plays Santa Barbara on Tuesday in its next game. Cabrillo plays Santa Barbara Thursday.
Girls soccer
Lompoc 3, San Marcos 2
After a 1-1 draw with Cabrillo on Tuesday, the Braves bounced back in a big way with a win at San Marcos Thursday.
Ayziah Simmons made he score sheet again with a pair of goals as Katie Guzman also found the back of the net for the Braves.
Eme Tate had an assist for the Braves.
"We had fantastic outings from freshman Sarah Gavilanes, Selena Garcia and Amy Bommersbach," Lompoc coach Jason Cochrane said. "Our pressure and our transitions game were on point tonight, and that led us to a lot of possession throughout the match."
The Braves will host Santa Barbara on Tuesday in another Channel League game.