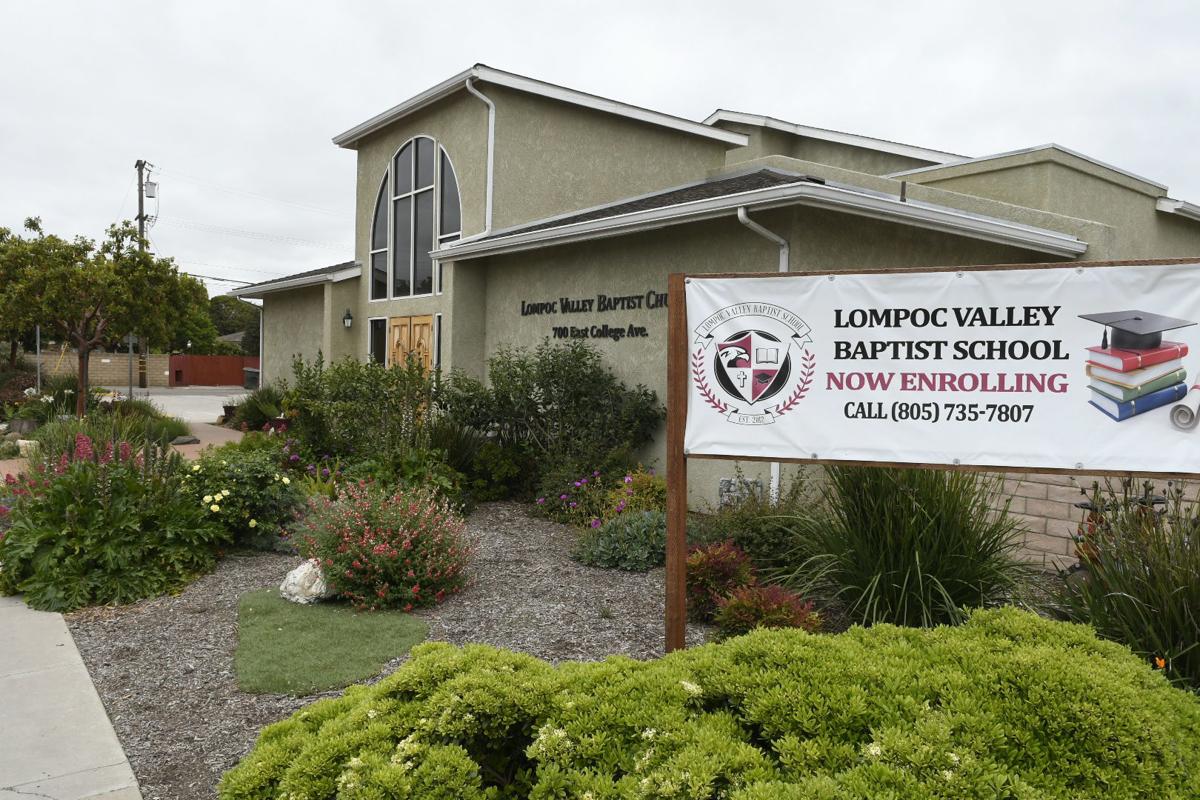 There's a new crop of sports teams from the Lompoc Valley that will compete in the CIF Southern Section soon.
And they represent a fast-growing private school on Lompoc's east side.
Lompoc Valley Baptist School announced that CIF has approved eight sports programs for high school competition effective 2019-2020. Three of the sports are offered for both boys and girls on the campus.
The school and church first opened its doors in 2012. The school is part of the ministry of the church, says Paul A. Knutson, who will lend a hand in coaching the girls sports on campus.
The future programs coming to 700 East College Ave.: Boys and girls cross country, boys and girls basketball, boys and girls track and field, girls volleyball and girls softball – all under the name Lompoc Valley Baptist Hawks.
"It is with great excitement that after such a short time the school is offering high school sports," Knutson said in an email.
You have free articles remaining.
Zach Fridrich will oversee all of the Hawks' sports programs as the school's athletic director, Knutson adds. Fridrich will also help coach some of the boys teams.
Thom Simmons, CIF Southern Section assistant commissioner, confirmed in an email to The Record that Lompoc Valley Baptist was indeed approved by the section on Wednesday night, but under probationary membership. The school's teams will have to operate under the following criteria:
The school may play only at the level(s) specified in its application for membership in its first year.
The school is not eligible for entry into Southern Section Playoffs.
Any violation of CIF Bylaws may result in suspension of membership.
The school's membership status will undergo review by the Executive Committee at the May 2020 meeting. Following review, the school may remain probationary or gain full unrestricted status.
Simmons adds that "Membership will be effective the school year following application approval and attendance at the CIF‐SS orientation." He includes that LVBS will play a freelance schedule for its first season, although joining the Coast Valley League is set for the 2020-2021 season, both Knutson and Fridrich said.
Once every LVBS program joins the CVL with the likes of nearby Valley Christian Academy, Maricopa, Cuyama Valley, Coastal Christian, Coast Union, etc., then LVBS won't need to play under the freelance format, Simmons said.
Knutson adds that he hopes the campus will continue to grow its sport program options for future high school students, saying "The school is looking to add boys baseball within two years, and football within the next three to four years."
Parents who would like more information on the school can call the school office at (805) 735-7807.