Santa Maria High runner Yair Torres has the school record in the three-mile run.
He may set a Round Table record for number of Athlete of the Week wins.
On Monday, Torres, a junior on the Saints cross country team, was named the Northern Santa Barbara County Athletic Round Table Male Athlete of the Week during the luncheon held at Giavanni's Pizza in Orcutt.
But this wasn't his first win or even his second. Monday was the third time that Torres has accepted the Athlete of the Week award during his high school career. He's won it twice for cross country and also once during the track season.
On Friday, Torres led his Saints team to a win at the Dos Pueblos Invitational and set his personal and school record with a time of 15 minutes. This season, Torres has finished either first or second in every race he's ran.
"It's not too different," Torres said of the feeling from his first AOTW win to his third. "I just keep on my grind. It's been a team effort, every day we keep running and progressing. That's the only way you can get better: Run every day and don't skip practices. Now I'm just preparing for CIF and focused on winning or placing top three in the race."
St. Joseph High golfer Bella Aldridge won the Female Athlete of the Week award after helping the Knights finish 12-0 in Ocean League play last week with a pair of wins over Pioneer Valley. Aldridge shot a 47 and a 49 to earn co-medalist honors in two duals.
Aldridge and the Knights are preparing for Wednesday's Ocean League Finals, which will be held at Morro Bay Golf Course. She was not able to attend Monday's Round Table luncheon, held at Giavanni's Pizza in Orcutt.
Santa Ynez
Pirates football coach Josh McClurg spoke for his team that beat Cabrillo 41-14 on Homecoming last Friday.
Santa Ynez kicker Quincey Valle was named Homecoming queen at halftime after she went 5-for-5 on point-after tries in the first half.
"Not very often does your female kicker win Homecoming queen. She didn't wanna come to Round Table, but that's pretty typical of Quincey," McClurg said. "She doesn't like the limelight."
The Pirates also brought football players Lars Ladinig, Brandon Welby and Tyler Germani. Germani had five sacks against Cabrillo as the Pirates had 10 as a team.
Also in attendance for Santa Ynez was Camilla Curti and Claire Collison, the Pirates' top doubles team for tennis.
Valley Christian
Randy Stanford spoke for the Lion football team, which beat Maricopa 44-16.
The Lions brought players Timmy Trenkle, Caleb Kerley and Josiah Heller. Kerley had two sacks for the Lions. Trenkle handled kickoff duties and played on defense. Heller had two sacks and played on the offensive line. VCA hosts unbeaten Coast Union on Homecoming Friday night. Kickoff is at 7 p.m.
Pioneer Valley
Ryan Hill spoke for PVHS water polo which featured players Deisy Sanchez and Zitlaly Hernandez from the girls team and James Diaz and Alex Velazquez from the boys squad. 
Ashley Barbosa represented Panther tennis Monday. Barbosa was the only PVHS player to make it to the second day of the Ocean League Finals last Friday.
Bruin Chapman and Danny Martinez represented Panther football.
"Bruin has made a real big sacrifice this year moving from linebacker to defensive line for the team," PVHS athletic director Jeff Monteiro said of Chapman, who earned All-Ocean League honors last year at linebacker but switched positions this year.
The Panthers host San Luis Obispo for Homecoming Friday at 7 p.m.
Righetti
Chris Yee spoke for Warriors girls water polo. He brought players Sidney Alter and Ella Green, a sophomore.
"Sidney is an exceptional athlete," Yee said of Alter, who's a junior. "She's one of our top two leading scorers and she leads the team in assists... Ella has only been playing for about a year, but she does things at such a high level I forget how new she is."
Football coach Tony Payne brought players Kidasi Nepa, Matt Simms, Joey Dockery and Joseph Cardenas. 
"Joe is the leader of our defense," Payne said of Cardenas, who blocked two kicks and returned one for a touchdown in a loss against Arroyo Grande last Friday. "If you asked anybody on our team who would be the leader on our defense, they would've said anybody but Joe. That's the reality. But his energy and sacrifice has been unbelievable. I'm so proud of him."
Lompoc 
Dick Barrett spoke for Brave athletics and brought water polo player Corbin Hayes and football players Luke Gardner and Tyler Rounds. 
In his first season playing water polo, the senior Hayes, who goes by 'Big Country,' averages 10 saves a game and has 14 assists on the season with five goals. 
As for the football season, which featured a 27-21 loss to Santa Barbara for the first league loss in nearly nine years and 44 games for the Braves, Barrett said, "Sometimes you're the windshield and sometimes you're the bug. But we're probably three plays from being 8-0." Lompoc is 5-3 with losses to Righetti, Arroyo Grande and Santa Barbara by a combined 19 points.
Santa Maria
Athletic director Brian Wallace spoke for the Saints. Dominick Martinez and Fabian Montano represented the SMHS football team.
"We had a great game on Friday. It was a really great high school football game... we just lost," Wallace said of the 29-27 defeat at Mission Prep in an Ocean League game. "We missed an extra point at the end of the game that would've tied it up, but the guys played their hearts out. One of the best games I've ever seen."
Martinez, the team's quarterback, had 184 rushing yards and three touchdowns. He also started at safety on defense and had nine tackles and a forced fumble.
"Fabian is now playing both ways, he's our starting center and our defensive end," Wallace said of Montano. "He's one of the more coachable kids on our team. He's got good grades and he's just a positive role model for the younger guys."
St. Joseph
Bianca McNeil brought water polo players Aden Anderson and Justin Jones. Anderson has scored 12 times and has 15 assists for the Knights and has played multiple positions, including goalie and set defense. Jones has 32 goals on the season to lead the team.
Debbie Wegemer spoke for the rest of SJHS athletics. 
The Knights brought volleyball players Catherine Noe and Bailey Woodside and football players Josiah Acosta, Brett Burress and Diego Hernandez.
"The football team was about ready to give me a heart attack Friday night," Wegemer said of the Knights' 21-20 win over Paso Robles where they needed a stop on a last-second two-point conversion to seal the Mountain League win. "Josiah is a linebacker and he's all over the place. Wherever the ball is, that's where Josiah is."
Burress was award the alumni football award for rushing for over 100 yards and two scores.
"The award is an old beat up lunchbox and Brett gets his name on it," Wegemer said. "It's for the hardest worker and whoever leaves it all out on the field."
St. Joseph travels to Arroyo Grande for a Mountain League game on Friday at 7 p.m.
The Round Table is scheduled to return to Giavanni's on Monday, Oct. 28. Hancock College, Cabrillo and Orcutt Academy were not present at Monday's Round Table. 
102119RoundTable10.JPG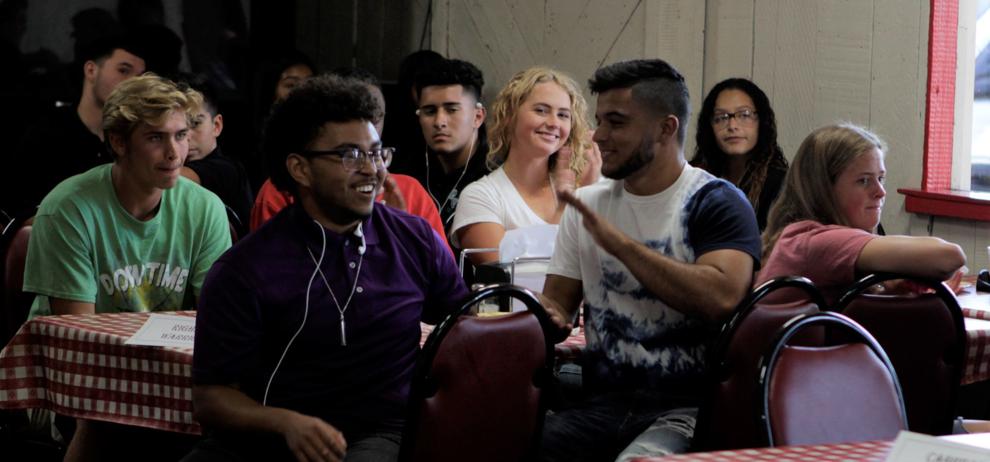 102119RoundTable01.JPG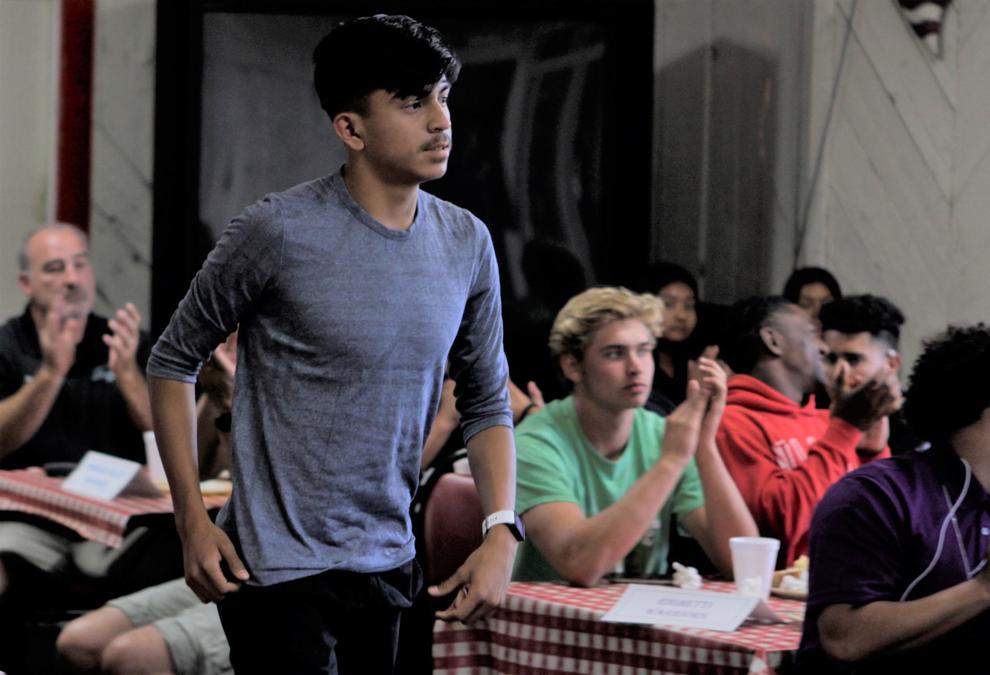 102119RoundTable02.JPG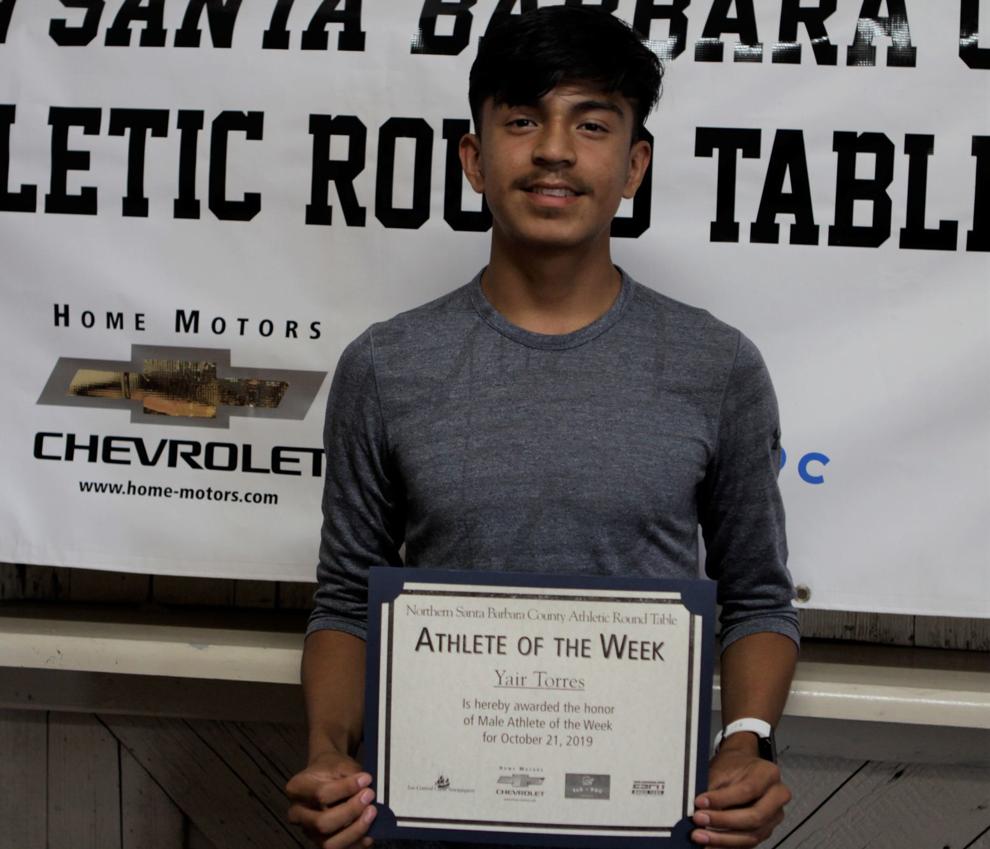 102119RoundTable03.JPG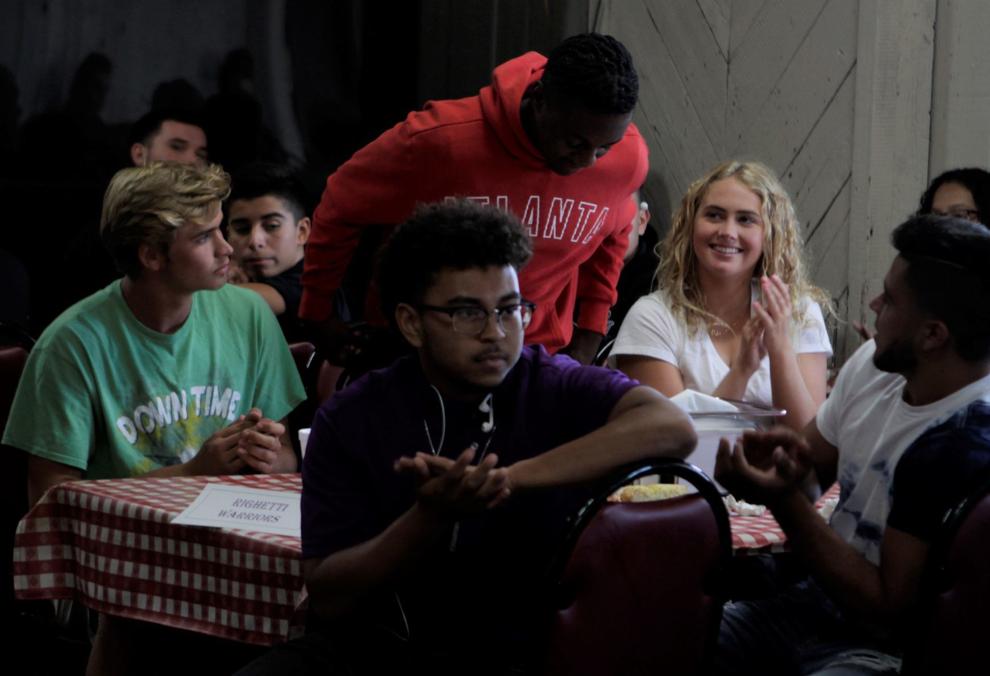 102119RoundTable04.JPG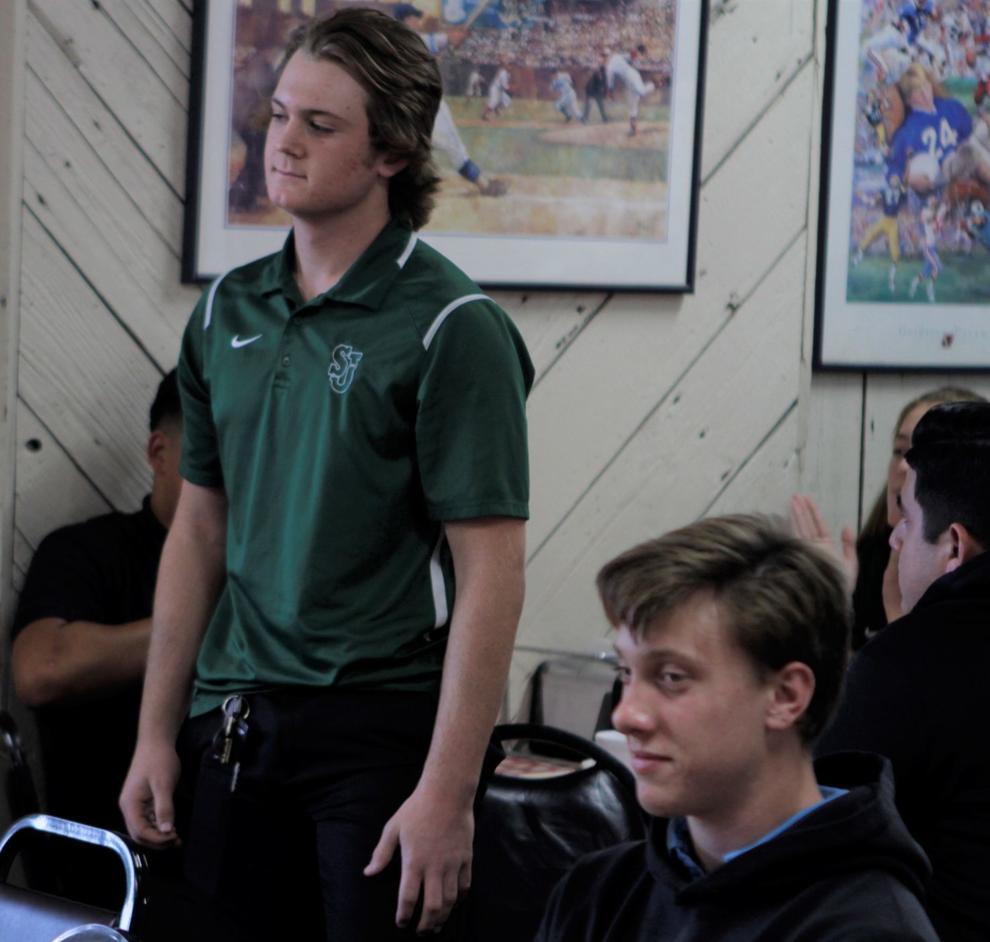 102119RoundTable05.JPG
102119RoundTable06.JPG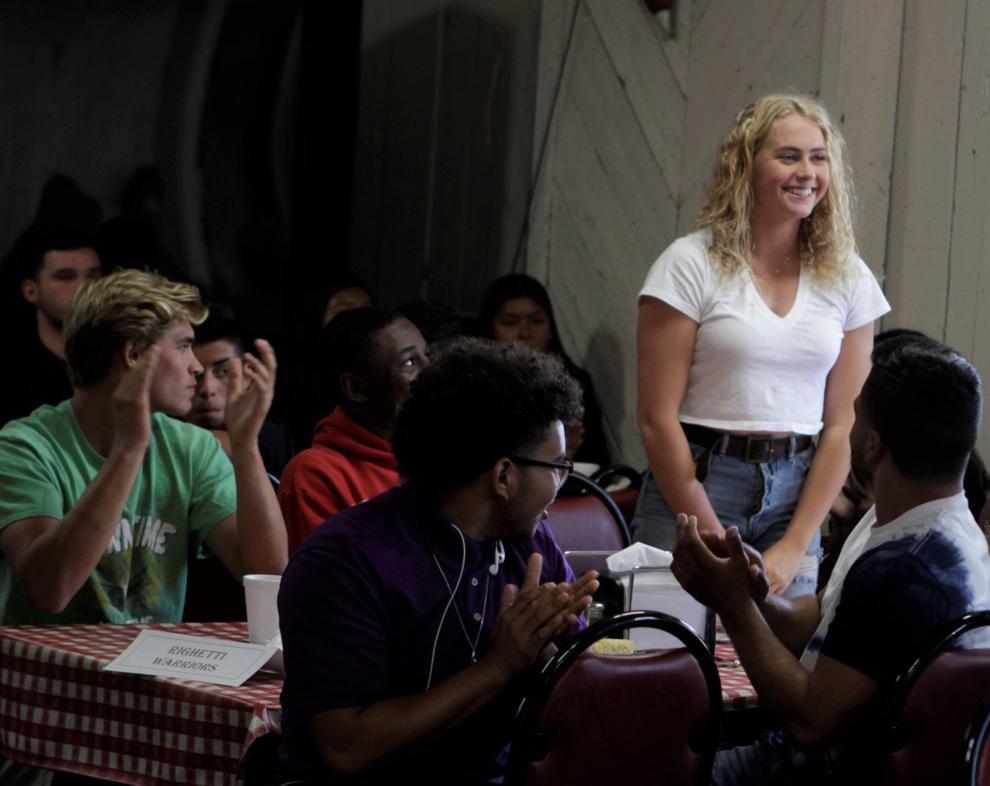 102119RoundTable07.JPG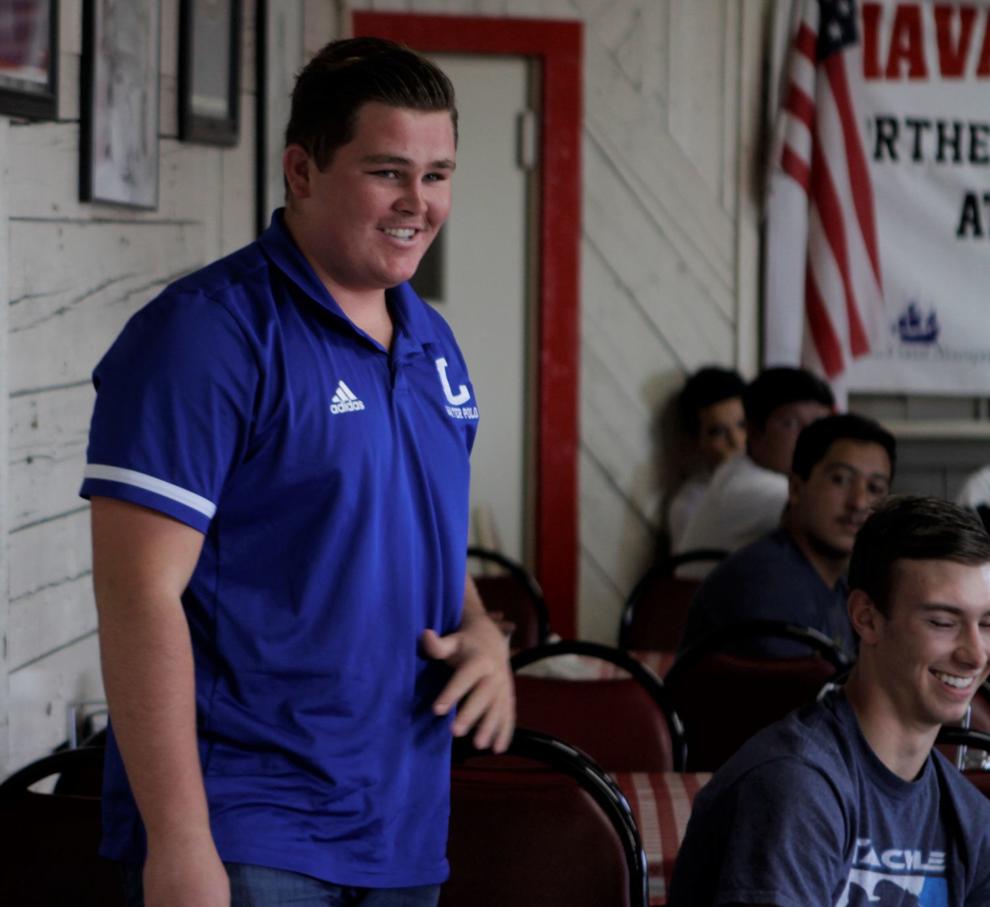 102119RoundTable08.JPG
102119RoundTable11.JPG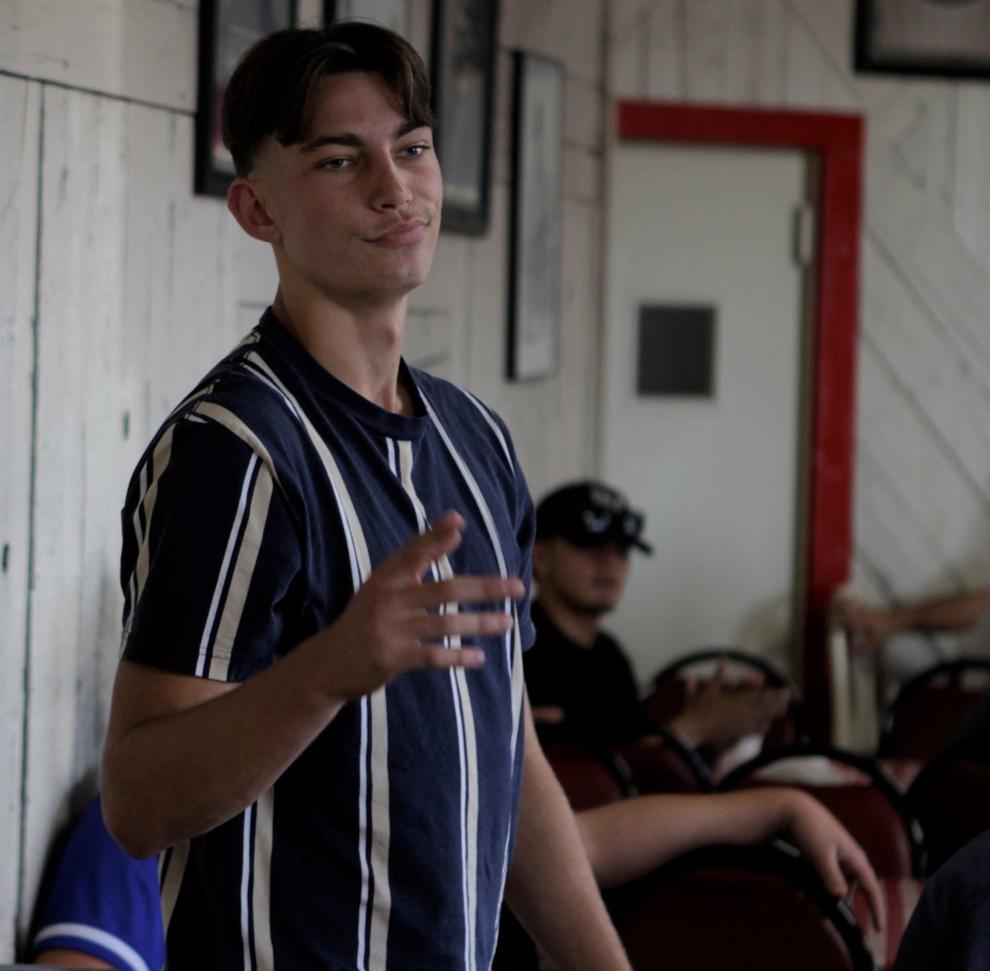 102119RoundTable12.JPG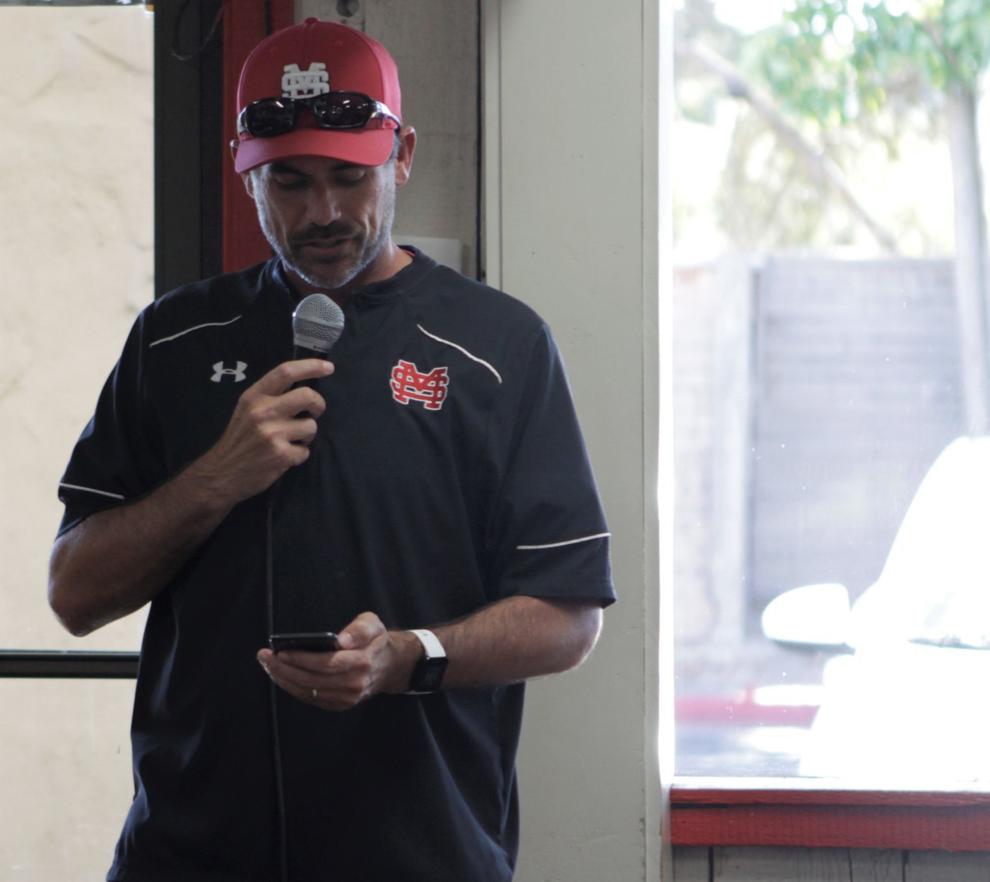 102119RoundTable13.JPG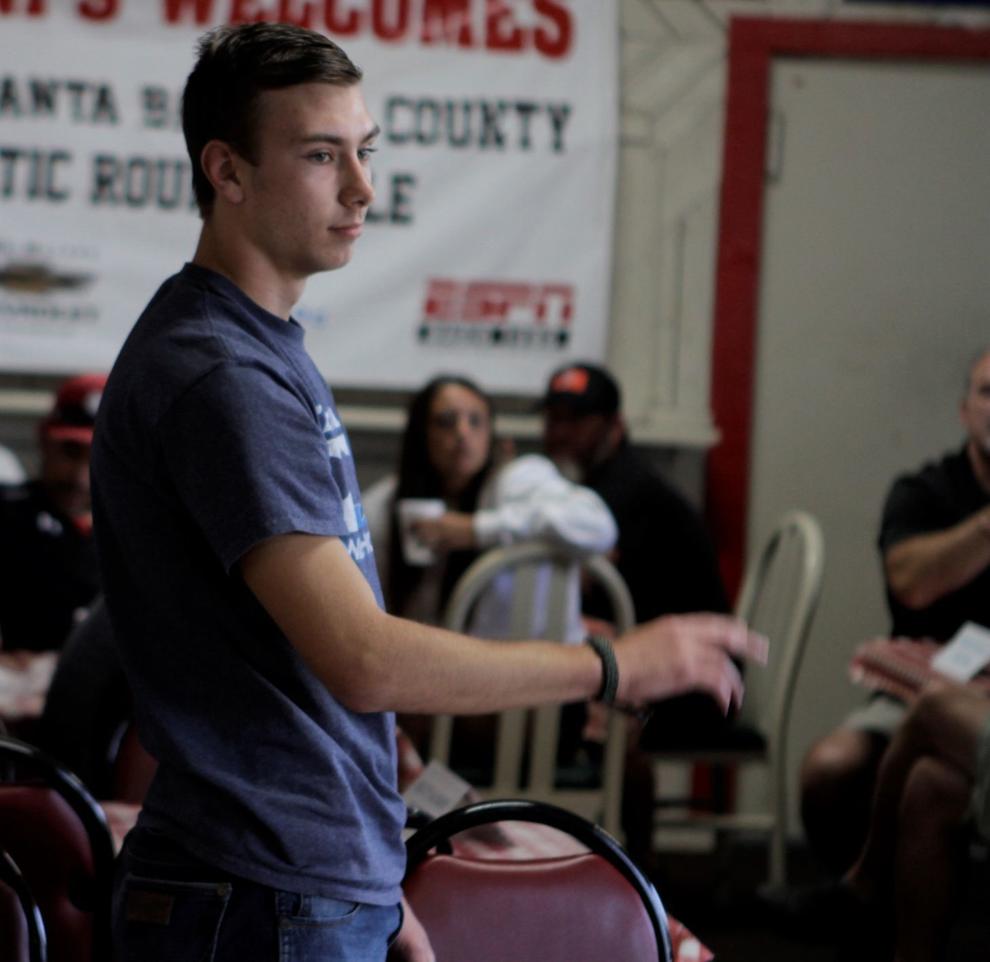 102119RoundTable14.JPG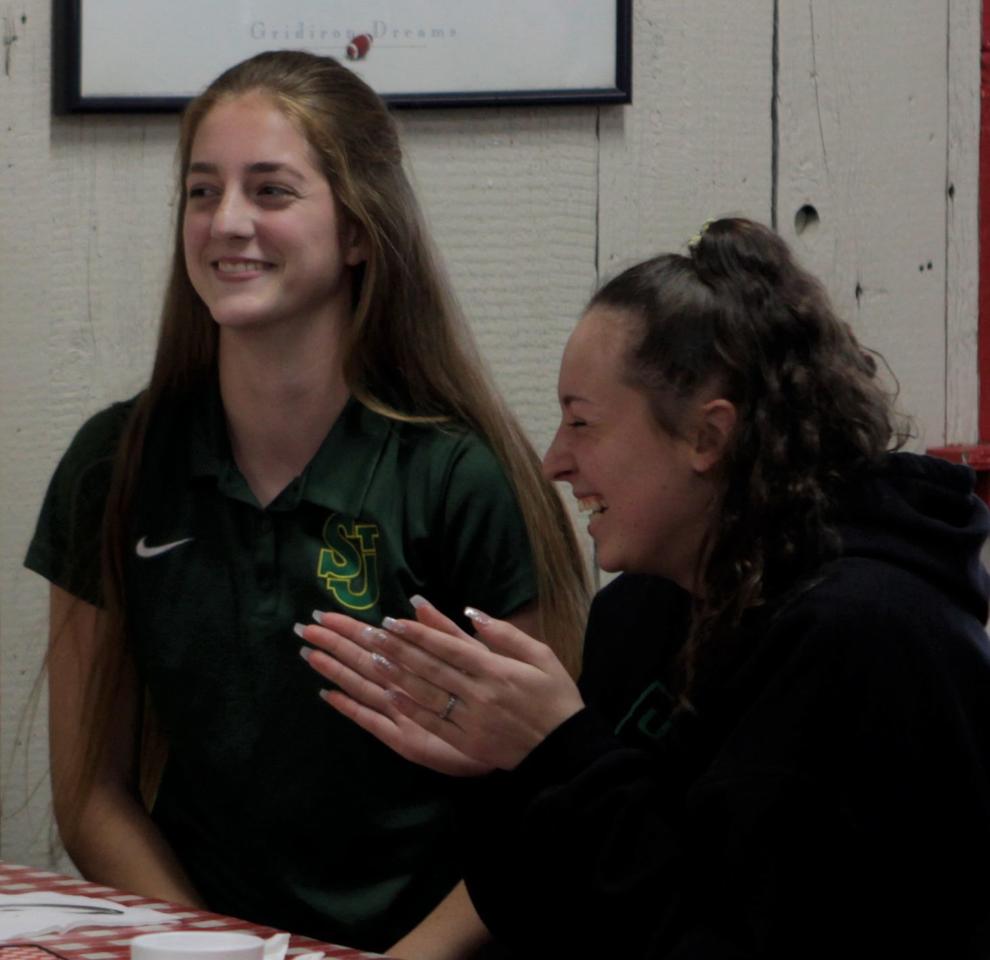 102119RoundTable15.JPG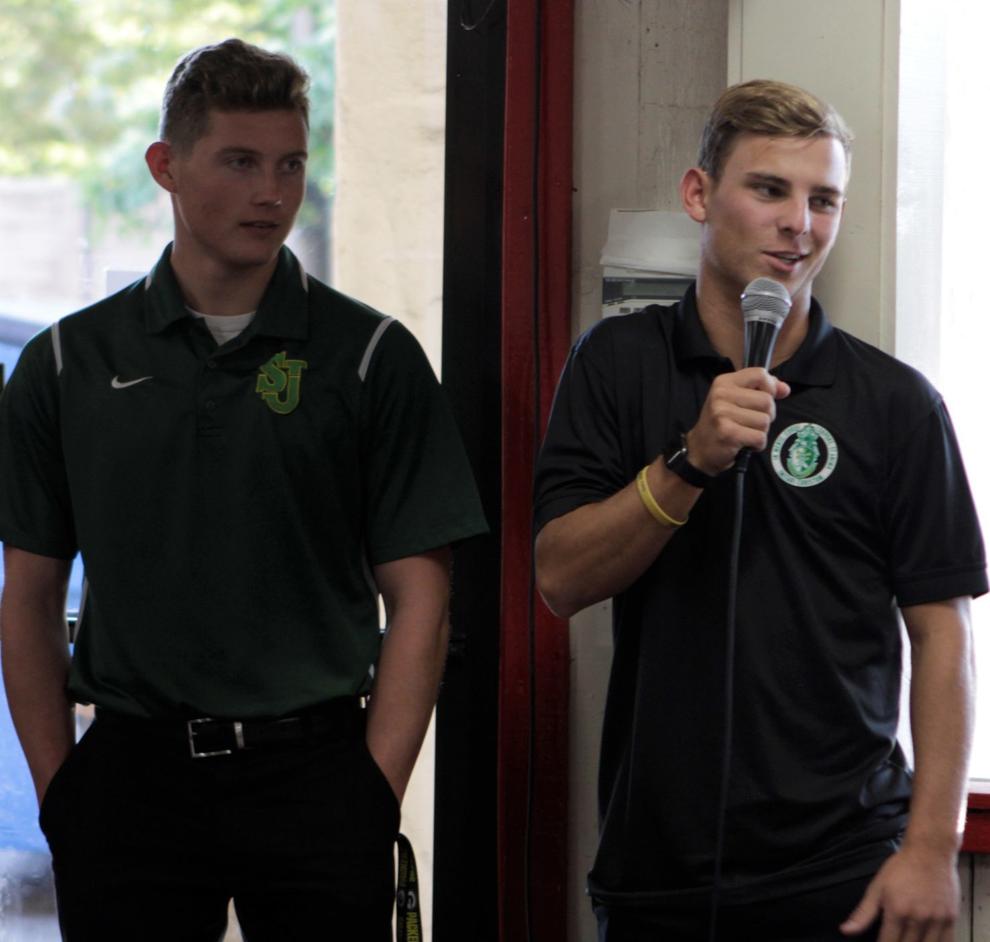 102119RoundTable16.JPG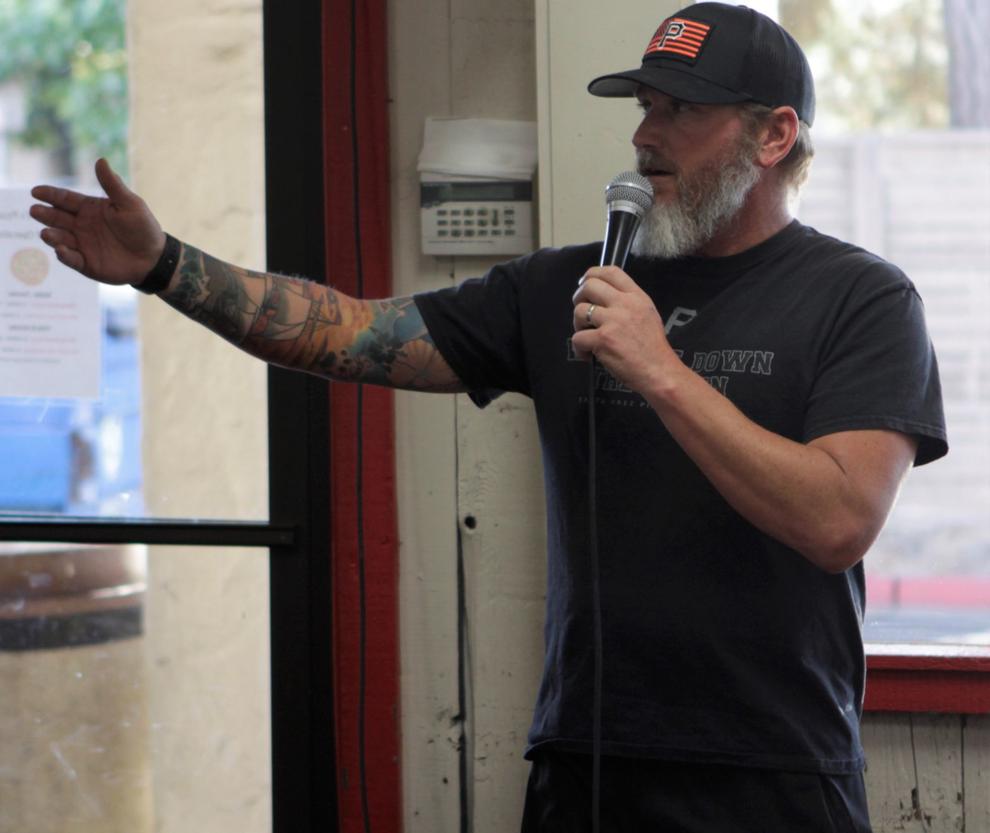 102119RoundTable17.JPG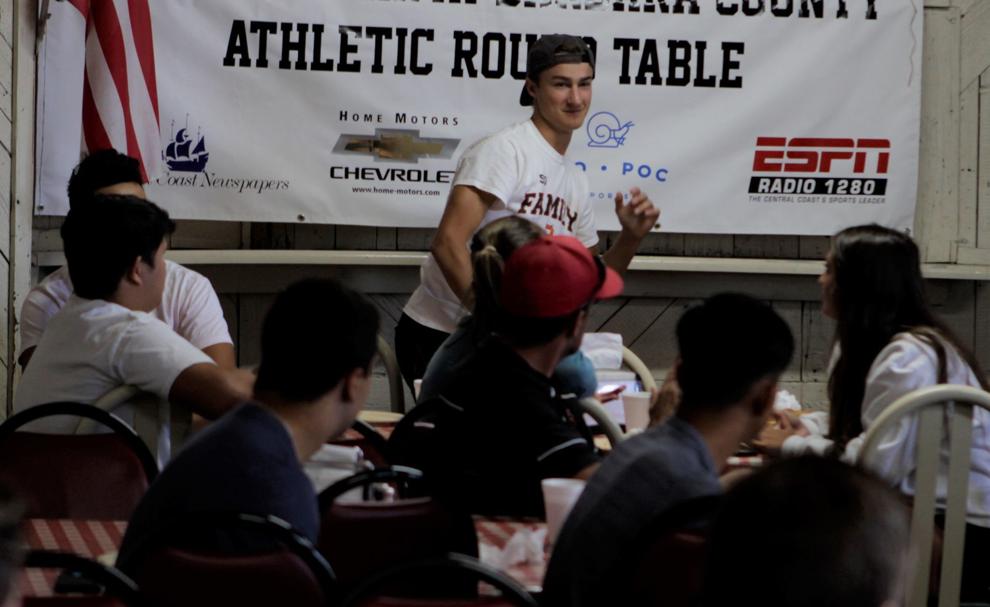 102119RoundTable18.JPG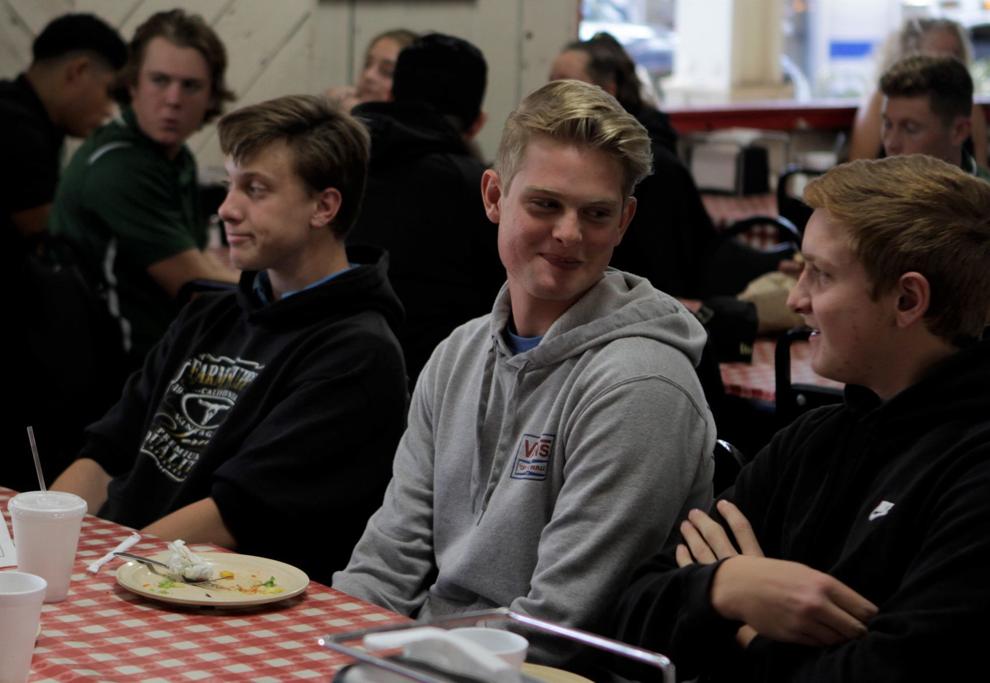 102119RoundTable19.JPG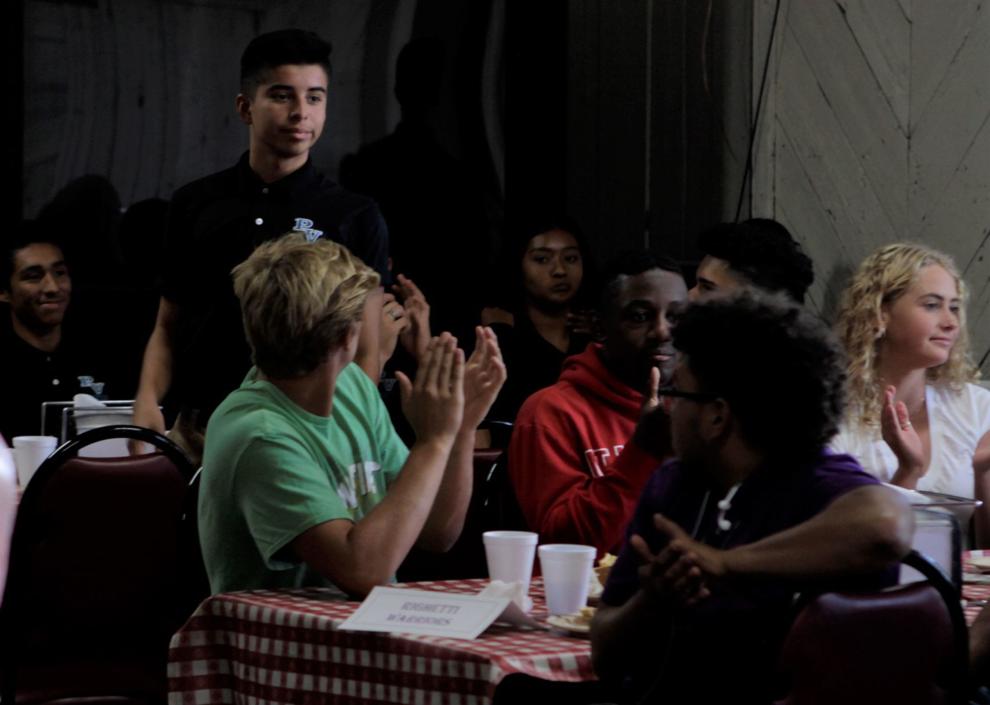 102119RoundTable20.JPG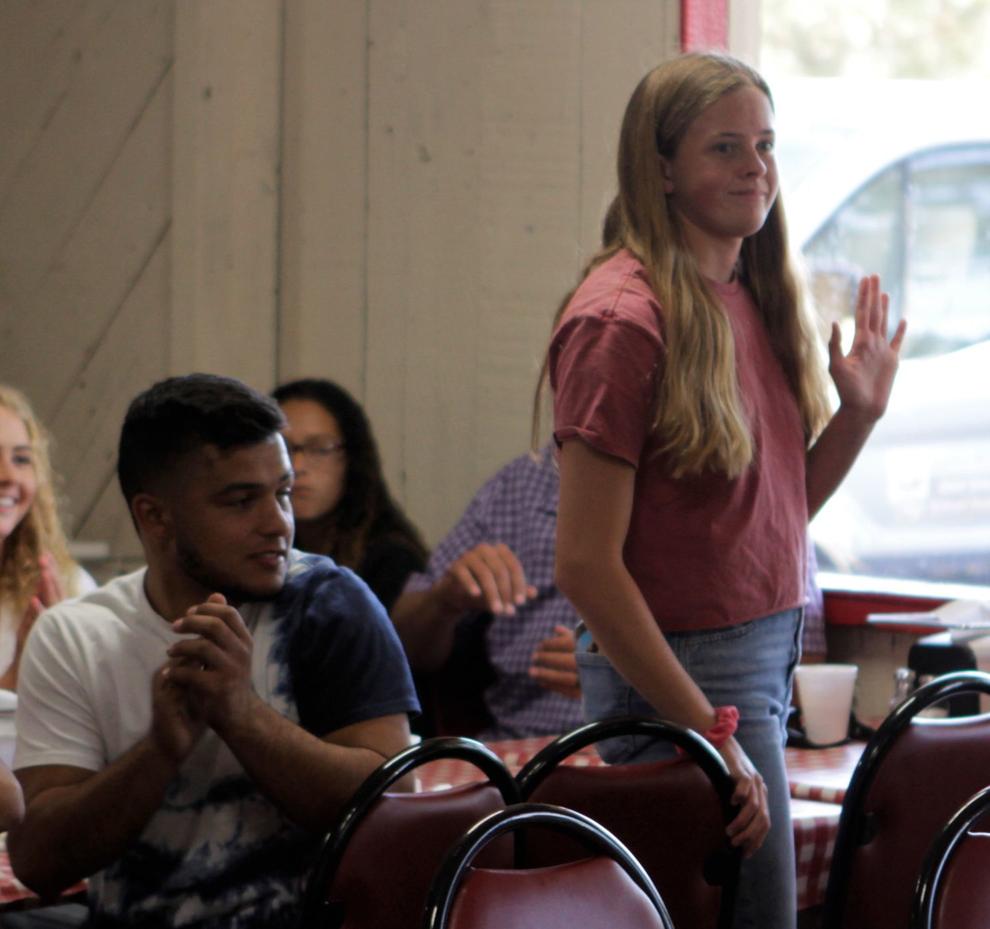 Get in the game with our Prep Sports Newsletter
Sent weekly directly to your inbox!