Armani Garcia was up to the challenge.
Santa Ynez High School's star softball pitcher led the Pirates to a second-place finish in the school's first season in the Channel League.
That was a huge accomplishment considering that Santa Ynez High is easily the smallest school in the league that includes huge Santa Barbara area schools Dos Pueblos, San Marcos and Santa Barbara along with former Los Padres League foes Lompoc and Cabrillo.
But size didn't matter to Garcia and her teammates who finished the Channel League season with an 11-3-1 record (16-7-2 overall) to earn a spot in the CIF Southern Section playoffs.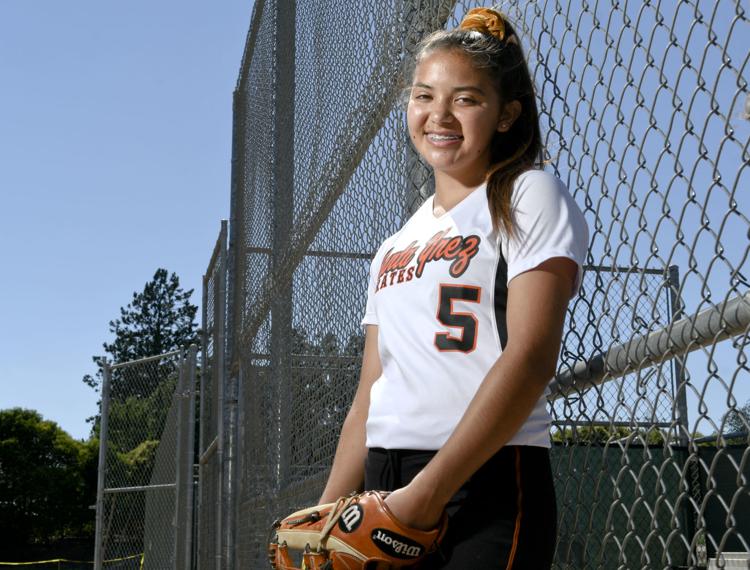 In a vote of the Lee Central Coast Newspapers sports staff, Garcia has been chosen softball's All-Area Most Valuable Player for the 2019 season.
The awards caps three straight stellar seasons for the young woman who just completed her junior year.
In 2017, Garcia's freshman year, she was named the All-Area MVP and was voted to the Los Padres League's First Team.
In 2018, after her sophomore season, Garcia added both the All-LPL and All-Area Pitcher of the Year awards.
And this year, in addition to the Lee All-Area MVP, Garcia was voted the co-MVP of the Channel League.
"I pitched most of the innings this year – most, but not all," said Garcia during a recent interview. "I wanted to strike everybody out."
She came close, striking out 259 batters in 146 1/3 innings over 24 games — almost three times the number of strikeouts of Dos Pueblos' main pitcher Allison Speshyock, the other All-Channel League co-MVP whose 93 strikeouts were the league's second best.
And Garcia did it while rarely throwing a fastball.
"I don't throw a fastball very much because it's easier to control the ball with off-speed pitches. It's easier to keep the ball away from them," said Garcia.
You have free articles remaining.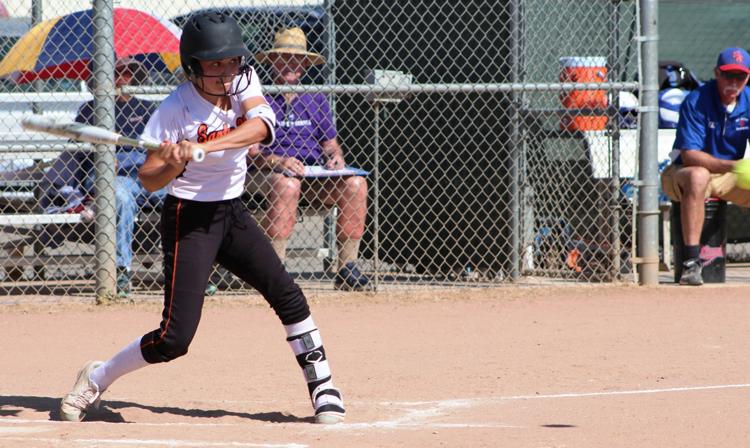 Indeed, Garcia kept opponents off balance with a dizzying array of pitches.
"I throw a curve, screwball, riseball, dropball, drop curve, knuckleball and two different change-ups and once in a while, I throw a fastball," said Garcia. "It really keeps them guessing and they can't get their timing down the way they would if I threw mostly fastballs."
"It's so hard to get a hit off her that there were a lot of bunts," said Yesenia Vega, who began the year at shortstop before moving over to third base.
"Early in the season, our opponents were laying down a lot of bunts," said head coach and Armani's father Benny Garcia. "Yesenia is so fast that we moved her from short to third and that ended that — teams had trouble bunting on us after that."
"It's really good to know you have a really strong pitcher who'll put up a lot of Ks," said outfielder Michaela Baker. "Sometimes she strikes out so many that you can forget what to do if they do hit the ball. You've just got to keep you head in the game and make the plays to back her up."
"Playing in this new league, there were a lot of girls on the other teams who play club ball, play all year round," said second baseman Nicole Atiles, one of three seniors who have now graduated out of the program. "You know when they do hit the ball — and that didn't happen a lot with Armani pitching — the ball is going to come at you pretty fast so you've got to be ready to make the plays. Those club girls are fast. They are better hitters. But our girls were really confident with Armani on the mound. She threw a lot of Ks. We depended on her a lot."
"We all knew that all the schools in our league were bigger schools than Santa Ynez," said Garcia. "I had a feeling even before the season began that our team would do better than expected. I knew we could play with any team in this league. And I knew it wasn't just me. All the girls played great."
Garcia also helped herself offensively, hitting .343 for the year.
"I had more strikeouts this year than ever before but I also had my best season at the plate," said Garcia. "And we only lose three players to graduation (Atiles, Maggie Usher and Sabrina Harridge) although they were all really strong players. But with how well we all play together and the hard work we put in in practice, I'm confident that next year we'll do even better."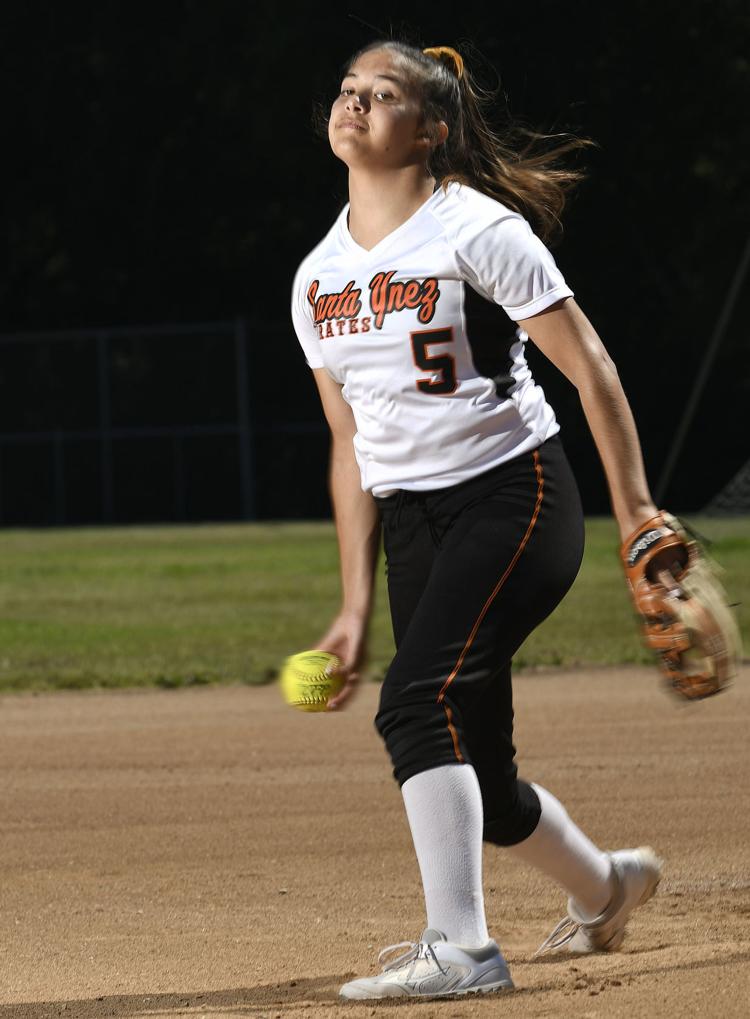 LONATO del GARDA, Italy – Solvang's Ashley Carroll became the first U.S. female shooter to win a world trap championship since 1999, a result …