What started out as a blowout turned into a nail-biter Friday afternoon at Santa Ynez High School.
The Lompoc Braves took the short ride down Highway 246 for their softball season-opener against the Santa Ynez Pirates.
The Pirates went out to a 9-0 lead in their first home game of the season and then had to hold off a very late Braves' rally for a 9-8 victory in a Channel League matchup.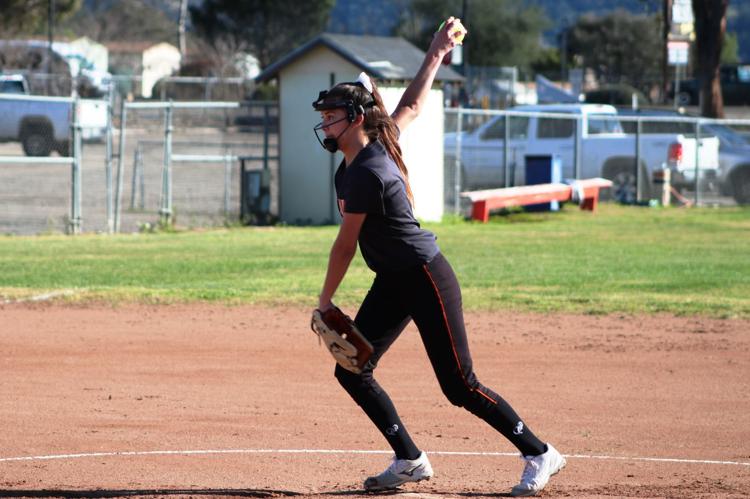 "It was good to finally get on the field, good to finally see some live pitching other than our own," said Lompoc coach Marjie Ledgerwood.
The Pirates were cruising to what appeared to be an easy victory, scoring three runs in the first inning and three more in both the third in fifth innings.
"I told the girls not to relax," said Santa Ynez coach Benny Garcia. "I reminded them that last year we had a 4-0 lead on Lompoc and they came back to tie and then won in the eighth inning. I didn't want to see that happen again — it nearly did."
With a 9-0 lead and two outs in the bottom of the fifth, the Pirates had Michaela Baker on third and Nichole Atiles on first. All they needed to do to end the game on the run rule was get Baker across the plate.
But Lompoc relief pitcher Sierra Preston got out of the jam when Santa Ynez's Molli Kadlec lined out to second baseman Larissa Cardenas.
That set the stage for Lompoc's late comeback.
Early on, Santa Ynez starting pitcher Armani Garcia was nearly untouchable.
Lompoc's Haley Larsh opened the game with a single to right field.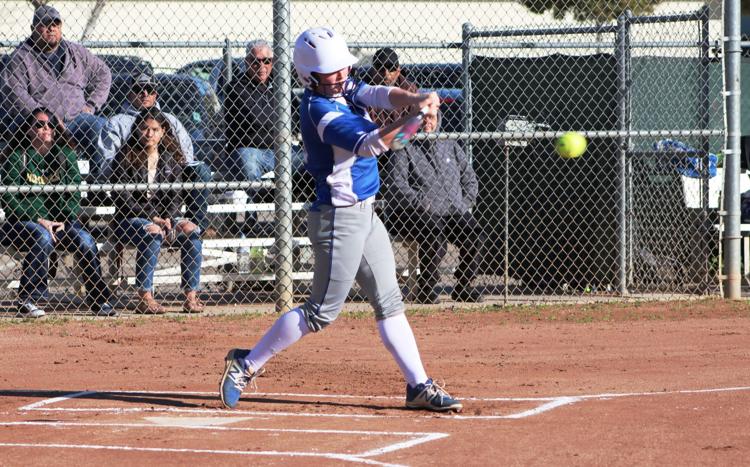 But the Braves weren't able to do any more damage.
Garcia retired the next three batters, struck out the side in the second and third innings and notched her seventh straight strikeout in the top of the fourth before Lompoc's Heidi Cardenas lined a single to center.
Lompoc's Mariah Villalobos then hit a shot straight to Atiles, the Pirates' second baseman, who quickly turned it into a double play.
Garcia struck out the first two Lompoc batters in the sixth before Hannah Larsh singled to right field but she was left stranded after another Garcia strikeout — her 11th of the game.
But Garcia was able to notch just two more strikeouts — the final one when it mattered the most, the final out of the game.
Before the comeback, Santa Ynez was cruising.
Garcia got things going with a one out single, the first of her three hits, in the bottom of the first.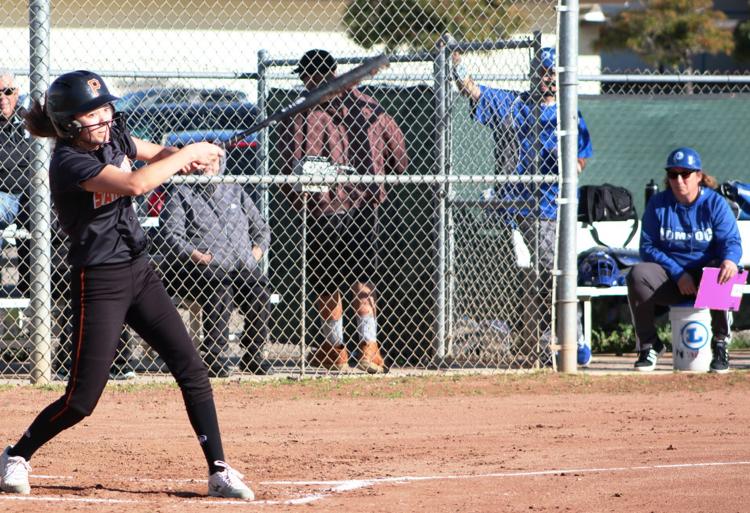 Lauren Swing got aboard on a Lompoc error and then, with two outs, Michaela Baker's double scored Garcia and Nicole Atiles double scored both Swing and Baker.
Walks hurt Lompoc in the bottom of the third.
With one out, Atiles walked. Molli Kadlec then launched a rocket shot over the center field wall for a two-run home run.
With two outs, Lompoc starting pitcher Briana Reitmeier issued four straight walks, the fourth to Swing that plated Mckinzzie Grossini.
Ledgerwood then brought in Preston in relief.
The Pirates made it 9-0 in the fifth after Yesenia Vega walked, stole second and scored on Garcia's double. Swing followed with a single. Vega scored on Maggie Usher's groundout and Swing scored on an error on a ball hit by Atiles.
The Braves' batters finally found some rhythm in the top of the sixth.
With one out, Haley Larsh singled.
After a two out walk to Heidi Cardenas, Mariah Villalobos singled to right, scoring Larsh for the Braves' first run.
"Garcia did a good job of pitching the first two times through our batting order," said Ledgerwood. "But we finally got her timing down the third and fourth time through the batting order. We laid off her rise ball and made some other adjustments at the plate. Good things happen when you put the ball in play. We got to her for a lot of runs in the seventh but it wasn't enough."
In the top of the seventh, the Braves nearly pulled off a huge comeback.
With one out, Hannah Larsh singled and Shea Stone walked.
Garcia then stuck out Preston and Santa Ynez was one out from the win — when everything fell apart.
Haley Larsh got aboard on an error that scored two runs, Kendra Hackett hit a run-scoring single, Cardenas walked, Villalobos knocked in two runs with a single and an error on the throw, Michelle Hill and Reitmeier hit a run-scoring singles and suddenly the score was 9-8.
With the tension mounting on the Pirates' side, Garcia was able to close out the win with her 13th strikeout.
"Thirteen K's — when you're getting that kind of production from the mound, your defense can get too relaxed," said Benny Garcia. "It caught up with us in that seventh inning.
"The girls stayed mentally tough, said Ledgerwood. "We were down 9-0 and they had a runner on third and the girls stayed positive. They never thought we were out of this game."
"This is the first time I can remember us beating Lompoc. They are always a great team," said Benny Garcia. "That team is always good. Remember, they won the CIF Division 5 title a couple years ago. Lompoc is always a winning organization."
Lompoc (0-1) is next at San Marcos on Tuesday
Santa Ynez (3-0) next hosts Morro Bay on Monday.
Get in the game with our Prep Sports Newsletter
Sent weekly directly to your inbox!