Jovany Lucatero, Jacob Nunez and Juan DeLuna know how to collaborate and dominate together.
During the fall sports season, all three plowed the roads on offense or clogged the running lanes on defense for the Lompoc High football team. Now during the spring sports season, all three still help get the points for LHS – but through their arm and leg strength in throwing the metal and iron objects.
When all three arrive to various league track meets on Wednesdays, they usually end up in the top three after tossing the shot put and discus.
And their throwing capabilities helped elevate the Braves to their first-ever regular season Channel League championship, which they clinched on April 10 at Dos Pueblos by sweeping the Chargers and San Marcos Royals.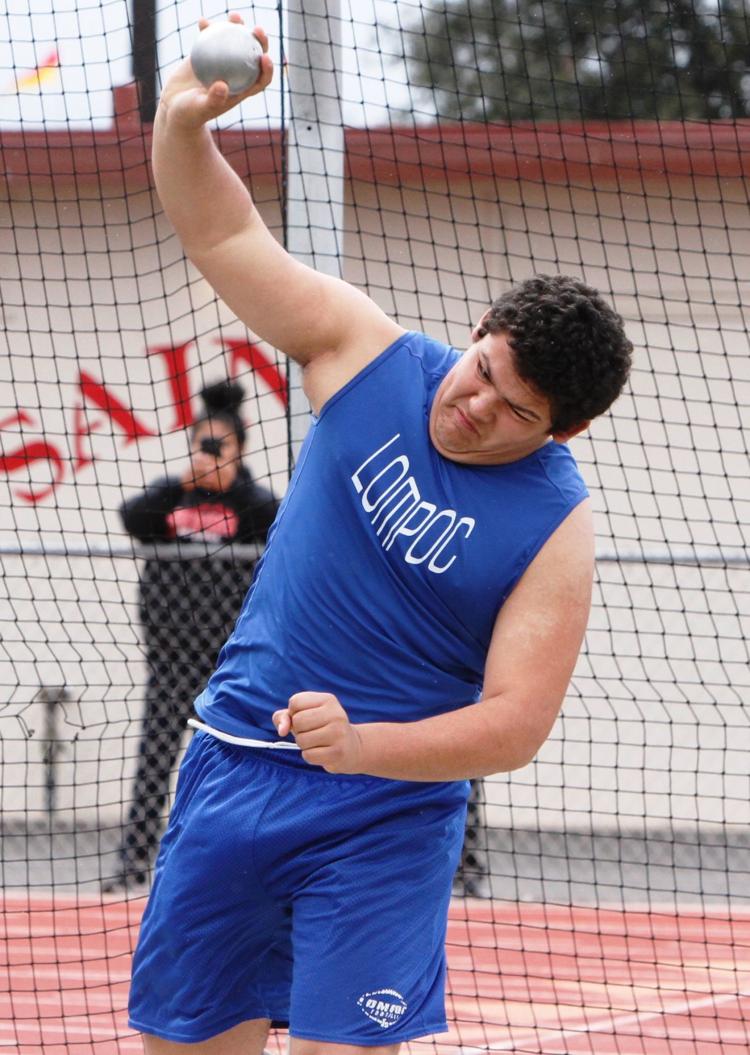 "It proves we're not a joke," Nunez said before practice on Thursday. "We know that the Los Padres League wasn't the toughest league, but now we're in a different league and we proved we're the real deal."
Regardless if they were going against Cabrillo, Santa Ynez or the Santa Barbara regional schools, the trio ended their day placing inside the top five or swept the throwing events.  
In the case of the senior Lucatero, he's won five shot put events this season – beginning with the March 9 Ventura Invitational (threw 50 feet, 6 inches) and recently took the top spot at the Wednesday contest against San Marcos and Dos Pueblos (tossed 49-07).
Lucatero additionally claimed first in the April 10 meet in the discus, spinning and throwing his way to a mark of 136-65.
Lucatero was already on the Brave track teams that claimed the LPL titles along with Nunez and DeLuna. Was he stunned by how quickly the LHS boys claimed the Channel League regular season crown?
"I'm not surprised," Lucatero said. "I saw last year how they had a really good thrower at SB (Santa Barbara) and Dos Pueblos had a really good thrower who threw a 51 (in shot put). But once they graduated, I saw that there was no one else there. (DeLuna) and I were like 'We can take this league and Jake can too.'"
Sure enough, all three have been catalysts behind the Braves' field dominance outside of the long distance and sprinting realm.
DeLuna has finished right behind Lucatero in most of the meets this season. Even as a decorated senior in track and field and after securing the school's most recent championship, he still believes he's not a finished throwing product.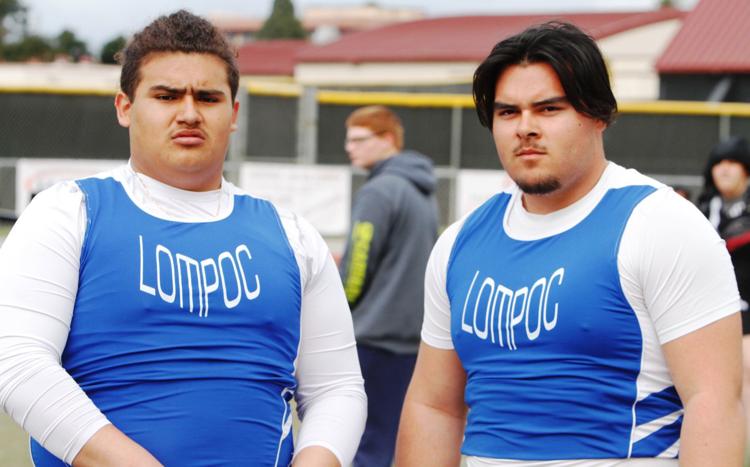 "I feel like in throwing, there's always stuff to improve on. It takes a lot to perfect it," DeLuna said.
He still has the bar set high for himself moving forward, saying "My goal is to win County and hit at least 160 (in discus), just get one good throw."
Lucatero also has a high ceiling for himself.
"I'm still trying to hit 54 and 55 (for shot put) by County and then in discus, I'm trying to break 150," Lucatero said.
And for the non-senior Nunez, he's also seeking to hit personal bests, but is also aiming to enjoy one last season with his fellow linemen mates and throwers.
"It's a lot of fun because it's their last year and I'm trying to enjoy it, knowing I'm not going to play with them next year," Nunez said.     
Get in the game with our Prep Sports Newsletter
Sent weekly directly to your inbox!