The Santa Ynez High School Pirates girls track & field team didn't just beat the competition this season — they destroyed it.
The Pirates completed a perfect Channel League season (5-0, 6-0 overall) with victories over San Marcos and Dos Pueblos on Wednesday, April 17, cementing their league title.
"We didn't just win — we won big," said Santa Ynez boys and girls head track coach Ashley Coehlo as she gathered her girls squad after school last Friday. "We put ourselves in the same league as those bigger Division 2 schools."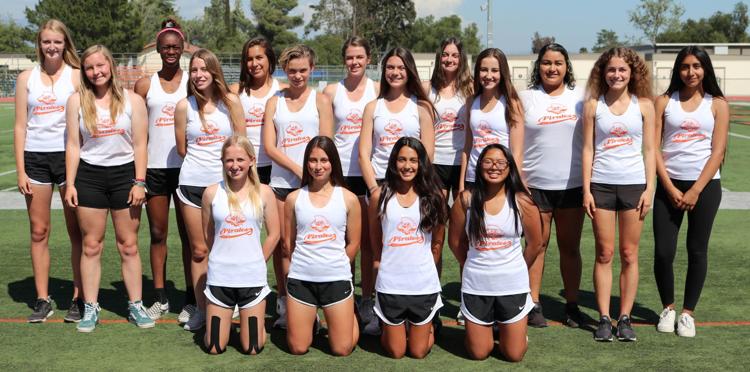 The Pirates are a Division 4 program in the CIF Southern Section, by far the smallest school in the Channel League.
Still, the 21 members of the Pirates' varsity squad ran, threw and jumped to an 88-48 victory over San Marcos and a 93-43 win over Dos Pueblos when they locked up the title on the Santa Ynez High track.
"At the beginning of every season, our goal is to win league," said Coehlo, who is also the head coach of the Pirates girls golf and junior varsity girls basketball teams. "We came close in golf and basketball but fell short (finishing fourth in golf and second in basketball). Track was our last chance and we won it (the league championship) in our last meet. The Los Padres League was tough. This was tougher."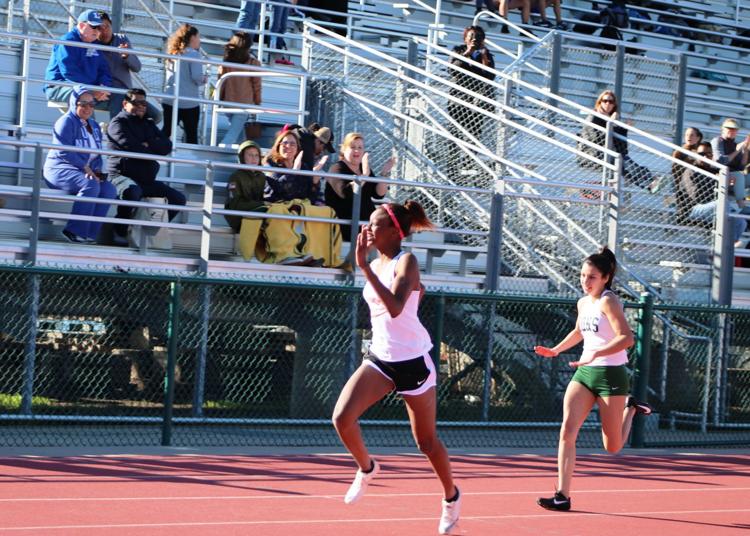 The girls also earned a place in the school's record book, becoming the first Pirates team to win a Channel League championship.
Of course, this was the first year the Pirates competed in the Channel League, having joined former Los Padres League members Lompoc and Cabrillo in the migration south after the LPL disappeared when the Santa Maria city and San Luis Obispo county schools joined the CIF Central Section, joining the much larger Santa Barbara, San Marcos and Dos Pueblos High Schools.
"To do this with just 21 girls, beating the other five league teams is pretty amazing stuff," said Coehlo. "We had contributions from everyone like standout freshman sprinters Neta Ofiaeli and Amelia Villa and hurdler Peyton Lishman, to junior thrower and pole vaulter Quincy Valle to seniors Alaynna Garza (shot put and discus) and Hanni Richter (800, 1600, 3200)," said Coehlo. "Hanni is our lone distance runner. She was running the 400 and the 4x400 relay when our distance runner was injured and she said she'd step up to the distance races. She was the number one reason why we beat Lompoc and Cabrillo (on March 20). The performance she put in that day motivated the girls to step up for the rest of the season."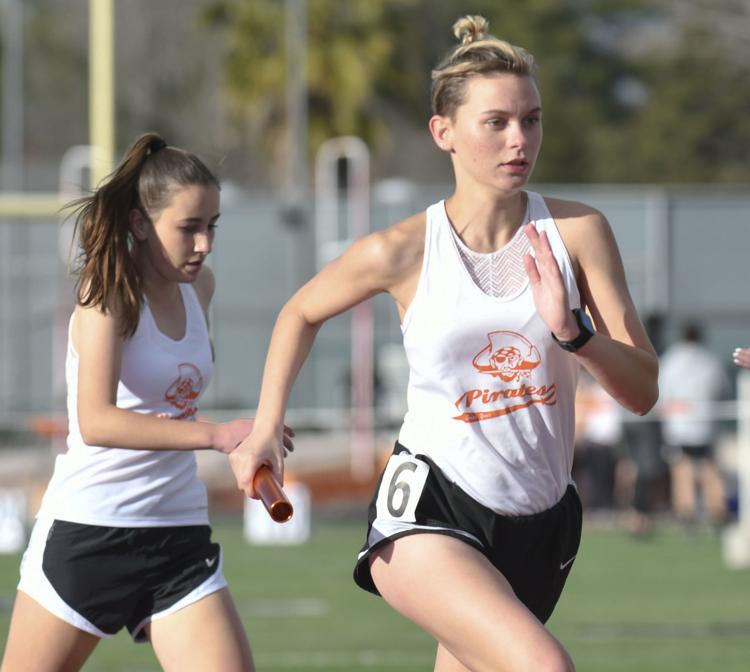 What Richter did that day was race in the 800 (finishing 4th), 1600 (4th), 3200 (3rd) and then just minutes after completing the grueling 3200, anchored the Pirates' second place 4x400 run.
"When I first started (as a freshman), I could hardly complete a lap," said Richter. "Coach Coehlo can tell you I lost a lot of races. But I've worked my tail off, doing everything the coaches told me to do, including improving my eating and sleeping habits.
"I was so nervous before the league finals. I knew it was going to be really tight but I knew we could do it. I wasn't shocked or surprised when we won."
"We reached our ultimate goal," said Valle. "We were a small team but amazing. The season brought everyone closer together, we're more like a family with everyone supporting each other."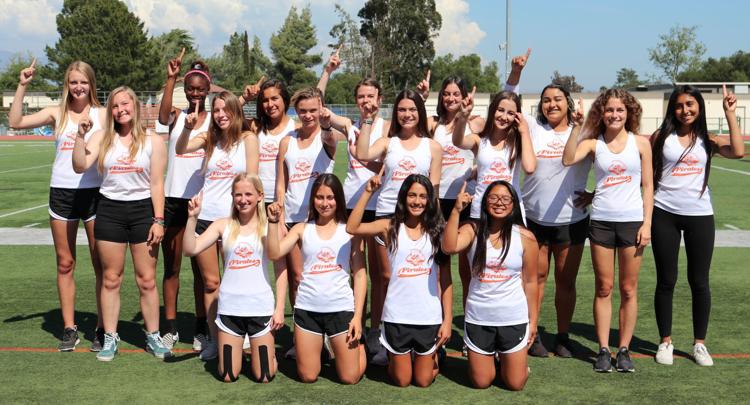 Lishman agreed.
"It was really exciting for us, coming from such a small school and beating really, really big schools," said Lishman. "We had to push through a lot of injuries but we helped each other out and now we're the league champions."
"Going out with a bang — that put's the cherry on top of my senior year," said Garza. "My best day was at the Santa Barbara County Meet. I had four (shot put) throws and I had an individual record on each throw — finally hit my 35. I worked for that all season and the celebration with my teammates — what a rush."
"I always push myself to try my best. That's the only way I get the outcome that I want," said Villa. "And racing against Neta definitely makes me stronger. She's faster but I did beat her once in the 200."
"Getting beat by Amelia, that taught me 'you gotta try, girl.' I needed that loss," said Ofiaeli. "Amelia pushed me to be the best I could be. Without that loss, I wouldn't have won the Channel League title."
Ofiaeli is easily the most outgoing of the Pirates.
"Some people say I'm energetic, bubbly. I'm me — I'm unique. Some people say 'is she the next Beyonce?'" said Ofiaeli. "But this was a big step up from junior high. At first, I didn't think it was going to be hard but it was."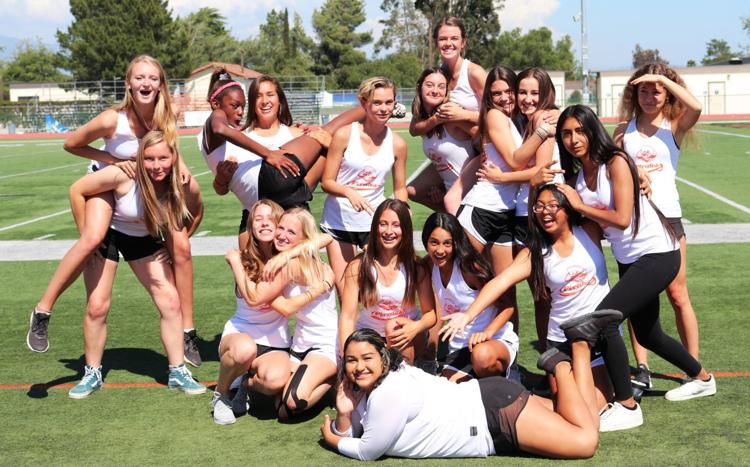 "We need to give a huge 'Thank You' to our local youth program. They've encouraged young children to get involved and get motivated and the kids have learned just how much fun track is. Our program would not be where it is without the youth program. Our freshmen all came out of it," said Coehlo. "And another 'Thank You' to Greg Sarkisian, my track coach when I was a student at St. Joseph. A lot of what he taught me I've carried over to my (math) classroom and into coaching. He's the one who got me on this path."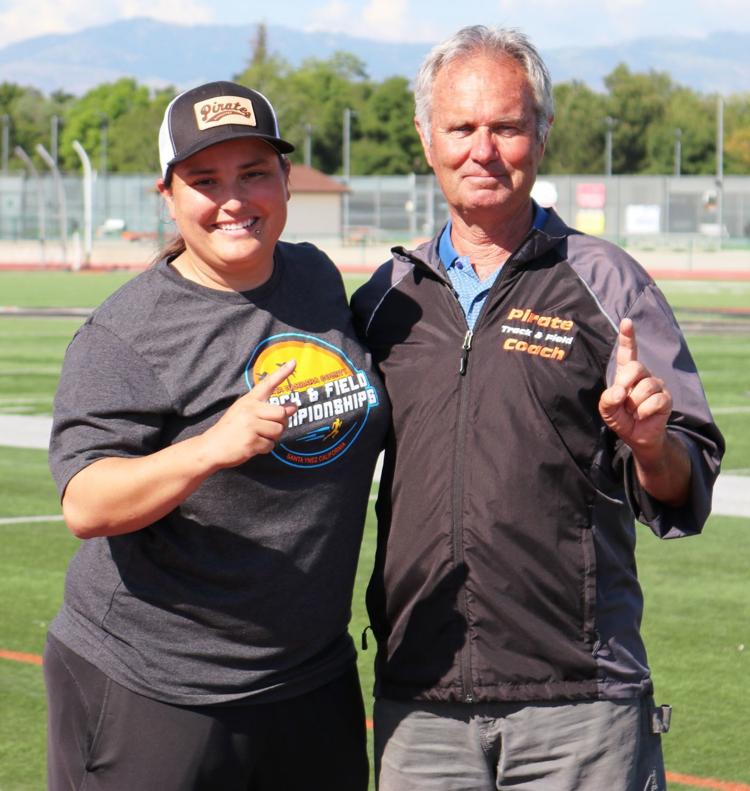 Five of the girls and two members of the boys team qualified for the CIF-SS Division 4 Prelims on May 4 at Carpinteria High.
From the boys' side, Jasper Kadlec qualified in the 100, 200, long jump and triple jump while Samuel Villa will compete in discus and shot put.
And from the girls', Ofiaeli earned a spot in the 100, 200 and triple jump, Richter in the 1600 and 3200, Garza in the discus and shot, Valle in the shot and pole vault and Madison Holbrook in the high jump.
Get in the game with our Prep Sports Newsletter
Sent weekly directly to your inbox!