The Lompoc Braves and Pioneer Valley Panthers officially kicked off the 2018-19 high school sports season Tuesday night in Santa Maria.
The Panthers cruised to a 3-0 sweep (25-9, 25-12, 25-10) in a non-league, intersectional girls volleyball match.
The Panthers' Amaya Yebra and Jennifer Basulto led the offense with eight kills apiece. Rachel Ramos blasted five.
Pioneer Valley rolled to a 3-0 win over Lompoc in a non-league girls volleyball match Tuesday night that started the 2019 season for both squads. 
Yebra also added five service aces against a very young Lompoc squad.
Andrea Nunez had 14 assists and Rebecca Escobar added 10 digs to lead Pioneer Valley.
"That was a good start to the season," said Pioneer Valley head coach Nikki (Doyle) Knowlson. "The girls played to their tempo which was good to see."
The Braves scored one of their few 2018 victories over the Panthers, sweeping Pioneer Valley 3-0 (25-23, 25-12, 25-22) in an early season matchup last year. The Panthers made sure there would not be a repeat of that upset.
Lompoc came into Tuesday night's match seriously undermanned with just eight players — only two of them, Amy Bommersbach and Mariah Escobedo, returning from last year's varsity squad that graduated eight seniors.
"I'm proud of the girls. I think they did very well given the circumstances," said Lompoc head coach Ramona Thomas. "Some of these girls are still pretty new. We only have two returning varsity players. For the rest, it was their first varsity match after moving up from junior varsity."
With 1:01 left in the third quarter of the 2018 American Championship Bowl game at Righetti High School, Hancock sophomore kicker Hector Gil-G…
The three sets all followed the same pattern — the Panthers roared out to an early lead, the Braves battled back and then the Panthers re-established their momentum to put each set away.
In the first set, the Panthers raced to an early 5-0 lead – a run that included three Nunez aces.
Lompoc closed the gap to 7-5 on a Mya Mendoza kill.
Pioneer Valley put together two three-point runs to extend its lead to 17-8.
Lompoc's Mckenna Bohard blasted a kill to make it 17-9 but Pioneer Valley's Yebra returned the favor with a kill shot of her own for an 18-9 lead.
You have free articles remaining.
Yebra then moved into the service box and served out the set with a 7-0 run that was aided by two Jennifer Basulto kills, two tip-ins by Rachel Ramos and CJ Cabrera, respectively, and an ace.
When a Lompoc kill attempt went into the net, the Panthers captured the first set.
"Jennifer ruled the net. She controlled the middle," said Knowlson. "The whole team excelled tonight. They each did their job."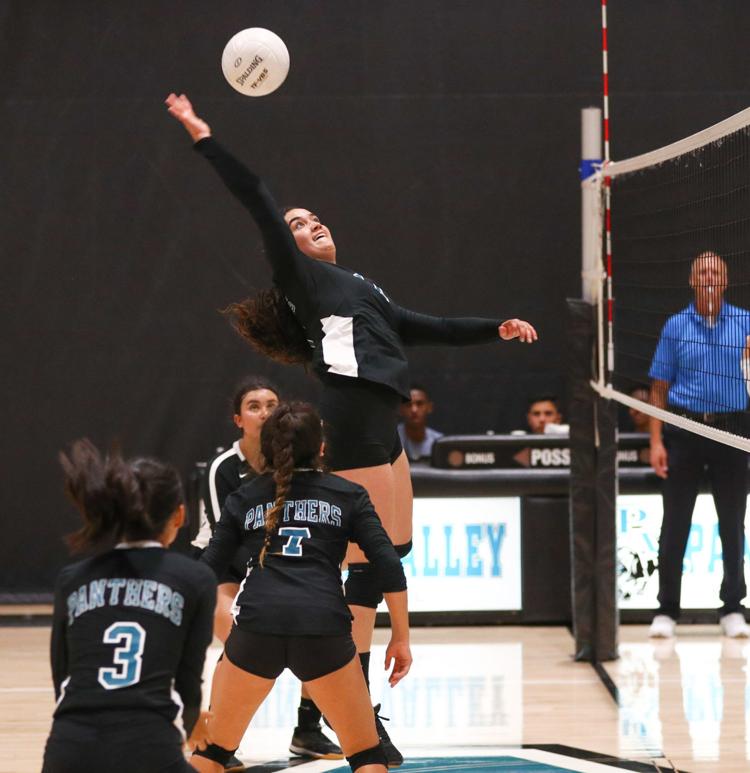 In the second set, Lompoc took its first lead of the night when a Pioneer Valley shot went long, giving the Braves a brief 4-3 lead.
But the Panthers responded with five straight points, capped off with a Paola Zarate kill for an 8-4 lead.
The Panthers pulled away steadily until Zarate tipped the ball over the net and found a hole in the defense to close out the second set at 25-12.
"The girls know how to pass," said Thomas. "They just need to find the holes in the other team's defense and then just drop it on their side."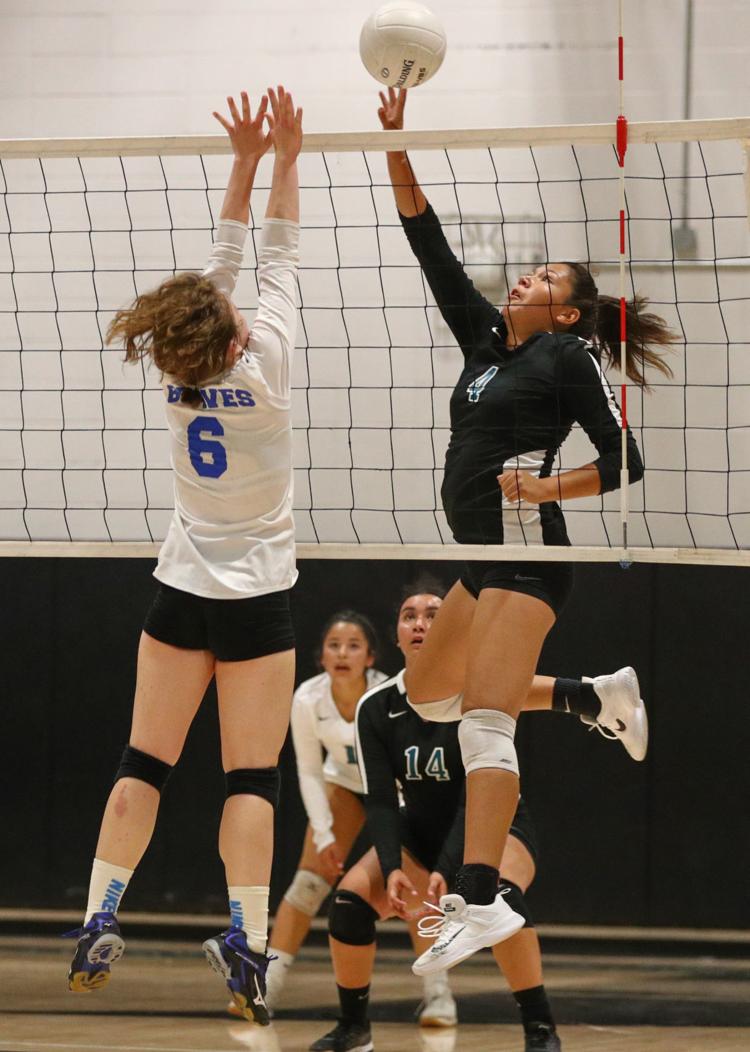 Early in the third set, Lompoc tried to put the ball away but Cabrera made a diving save. That set up a potential kill shot that Mendoza blocked to give Lompoc a 2-1 lead, their second and final lead of the night.
Pioneer Valley reeled off the next 10 points — a run that began with a Yebra kill and ended with a Yebra ace to essentially put the match out of reach.
"I think we need to work on our back row play and work to get our confidence up," said Thomas. "But they never quit, they kept playing hard and we had several long rallies back and forth. There were a lot of good signs. They just need more time on the court."
"We didn't make many mistakes tonight. I think that was the key," said Knowlson. "We only had six missed serves and one dropped ball. It's important to keep mistakes to a minimum — they can make you or break you."
Pioneer Valley is home again for its next match. The Panthers host the Atascadero Greyhounds Thursday night.
Lompoc is off until next Tuesday when the Braves host the Nipomo Titans.
082019 GVB PVHS vs Lompoc 09.jpg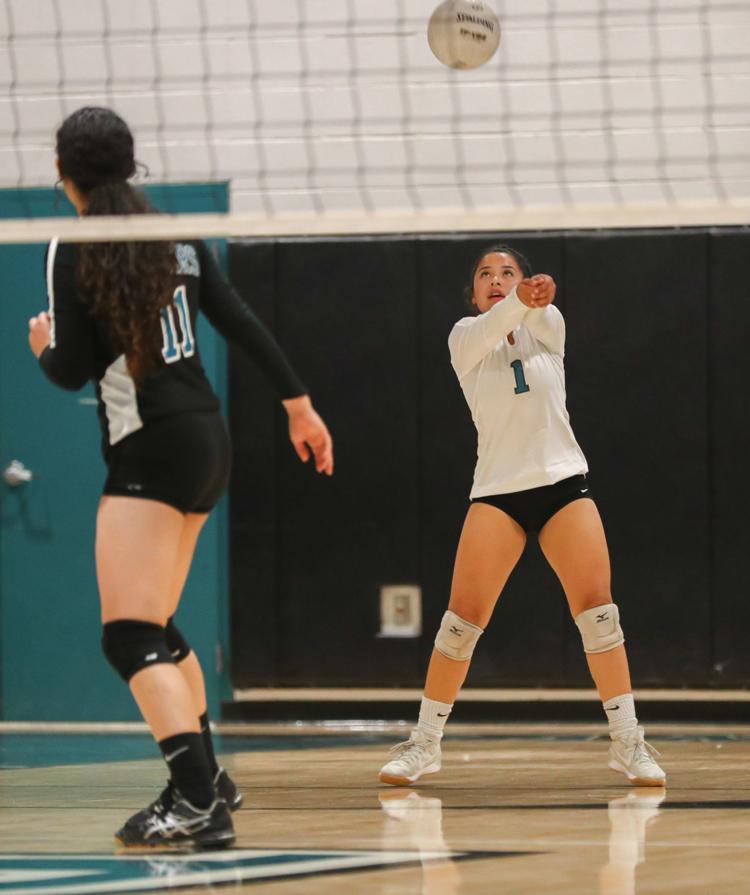 082019 GVB PVHS vs Lompoc 04.jpg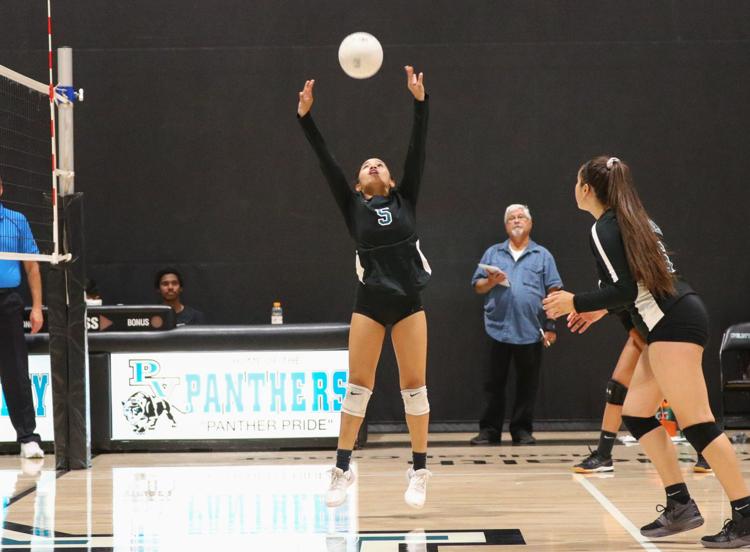 082019 GVB PVHS vs Lompoc 02.jpg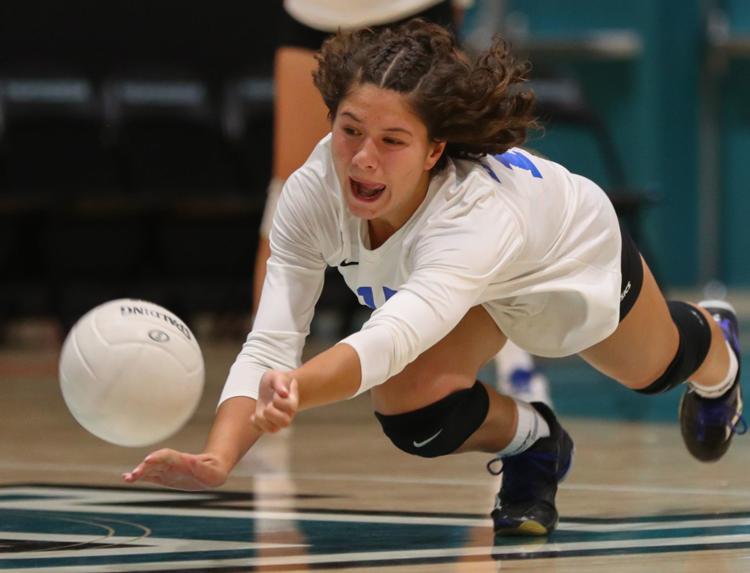 082019 GVB PVHS vs Lompoc 01.jpg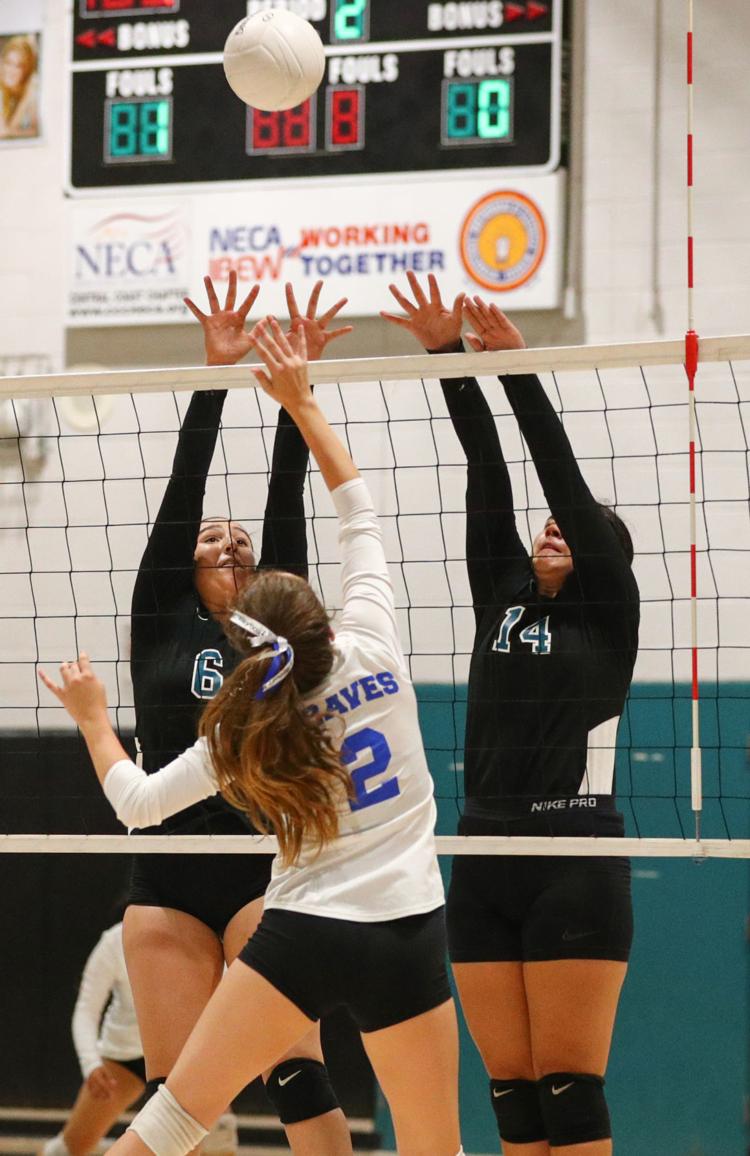 082019 GVB PVHS vs Lompoc 03.jpg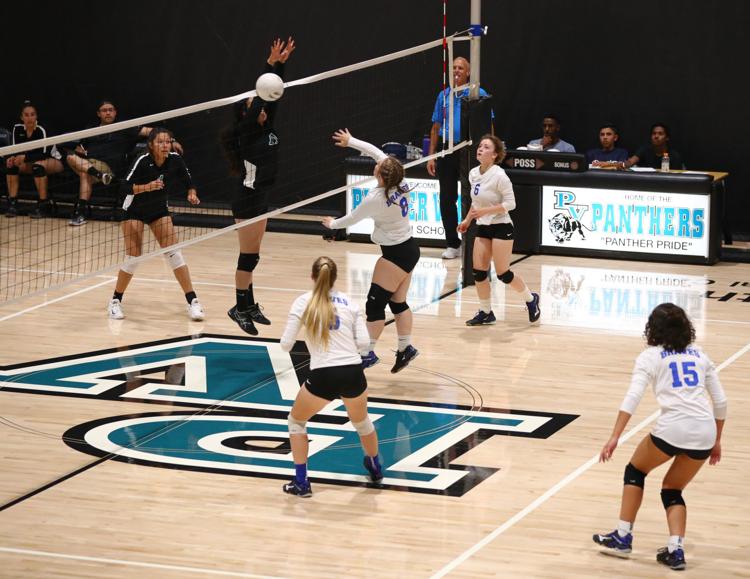 082019 GVB PVHS vs Lompoc 05.jpg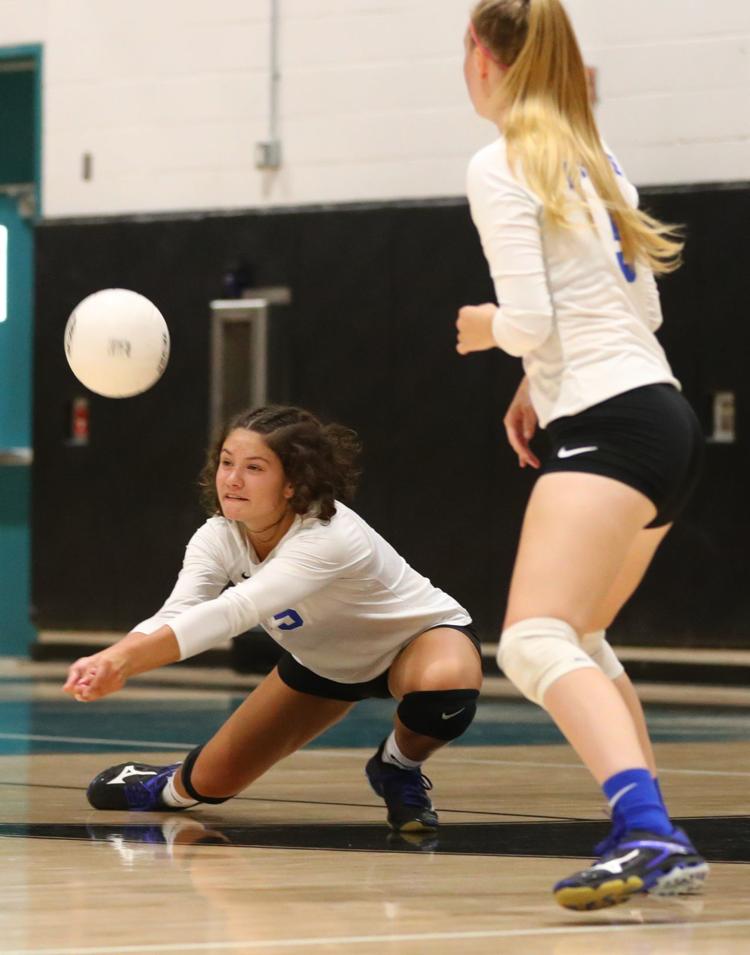 8-20-19 GVB PVHS vs Lompoc 06.jpg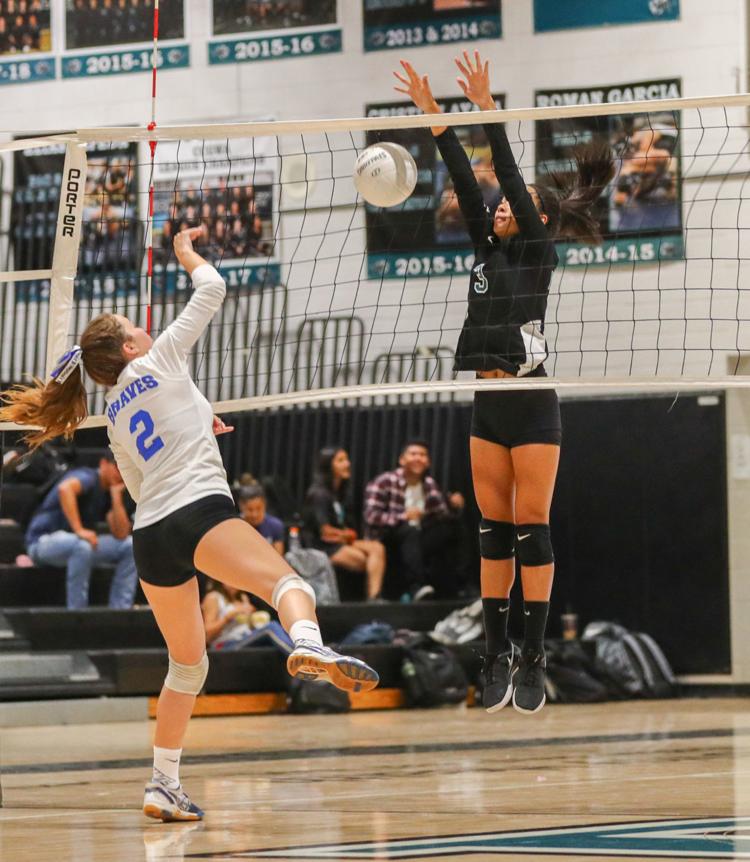 082019 GVB PVHS vs Lompoc 07.jpg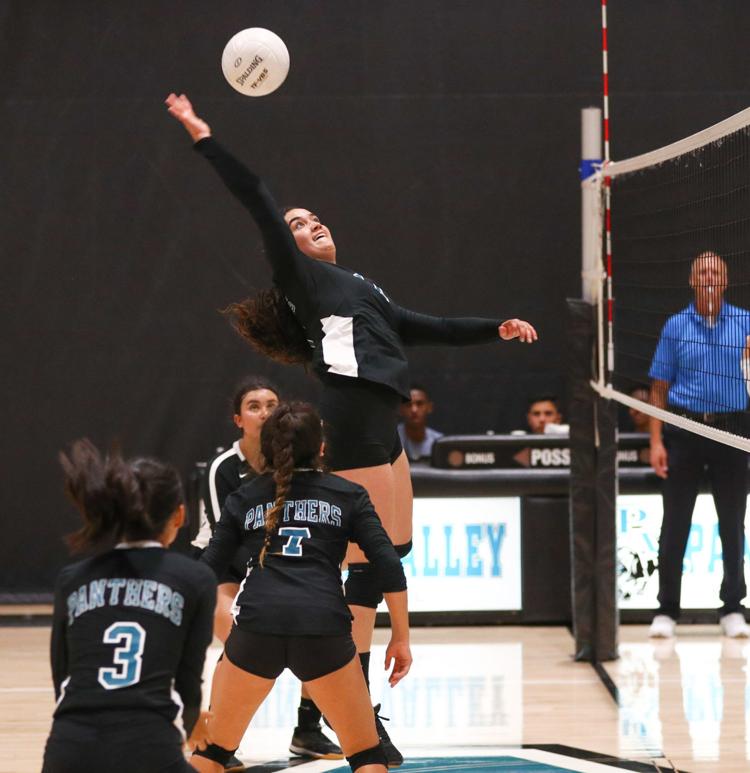 082019 GVB PVHS vs Lompoc 08.jpg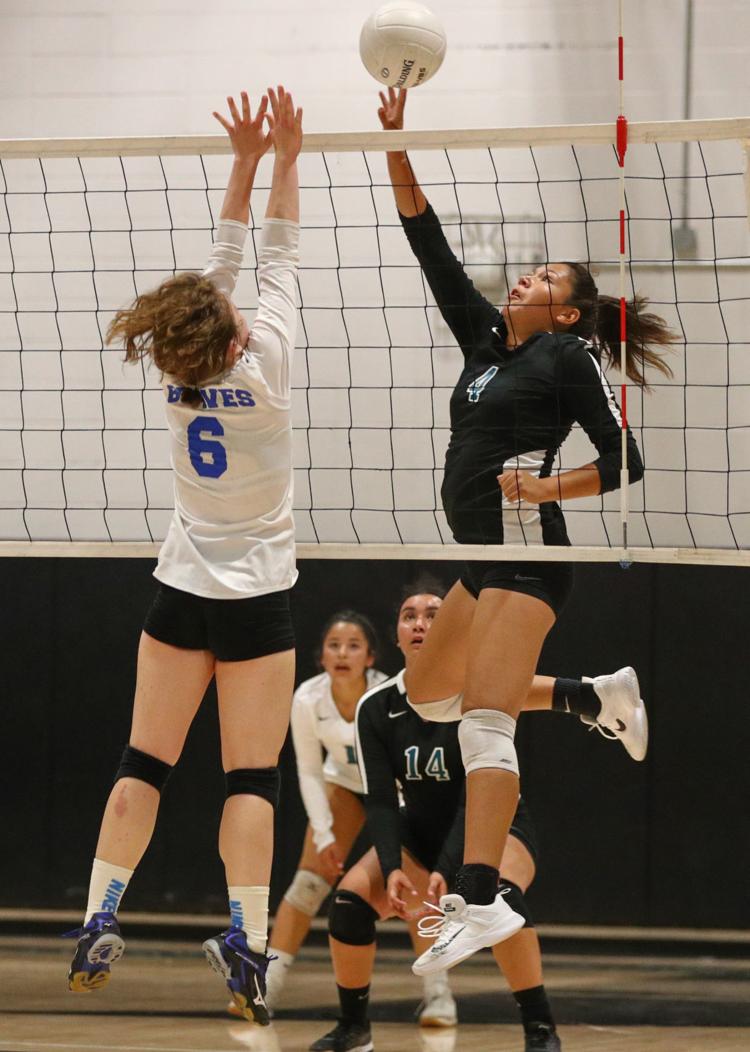 082019 GVB PVHS vs Lompoc 10.jpg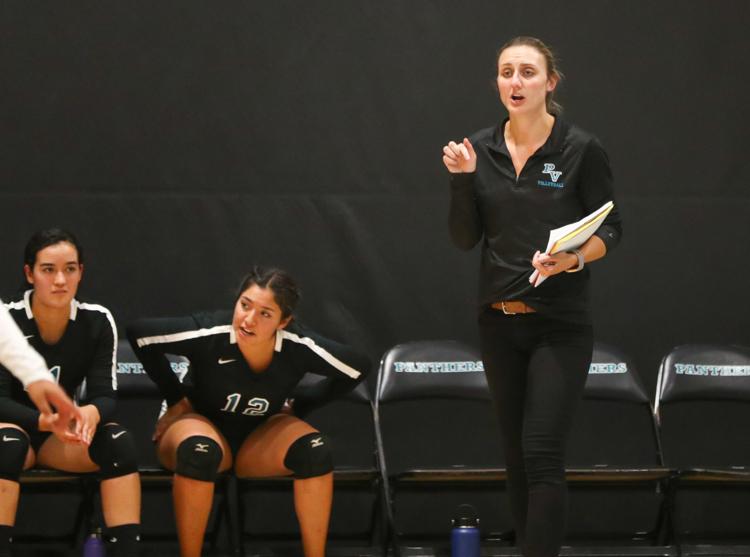 082019 GVB PVHS vs Lompoc 11.jpg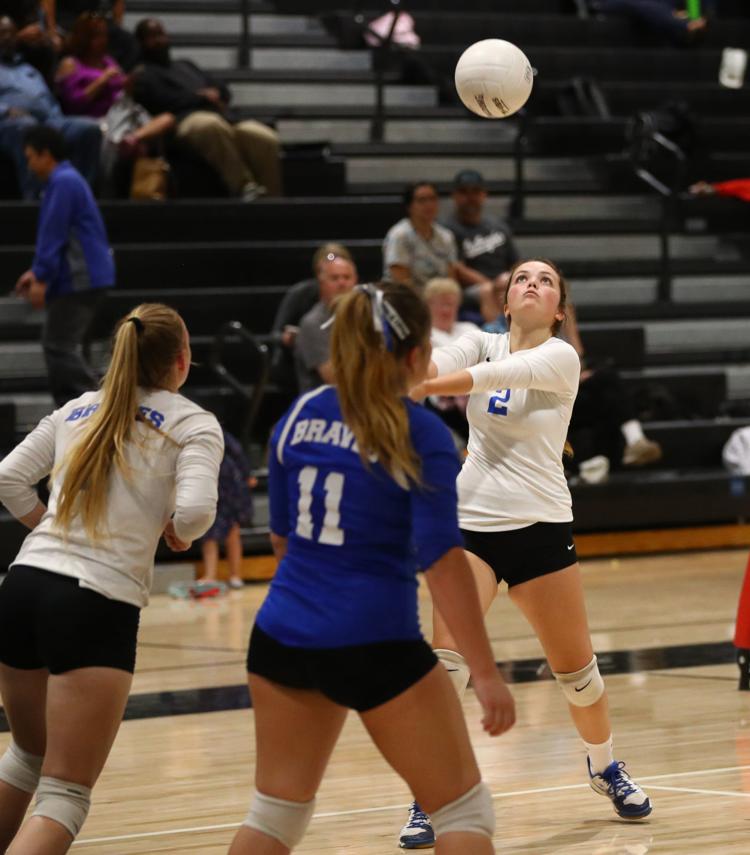 8-20-19 GVB PVHS vs Lompoc 12.jpg