The Santa Ynez Pirates got the best of a longtime foe Tuesday night, pulling out a 3-1 victory in a Channel League girls volleyball match at Cabrillo High School.
The teams are in their second season of Channel League play after squaring off for years in the old Los Padres League.
The Pirates dropped the first set 19-25 before coming back to win the next three 25-11, 25-16, 25-21.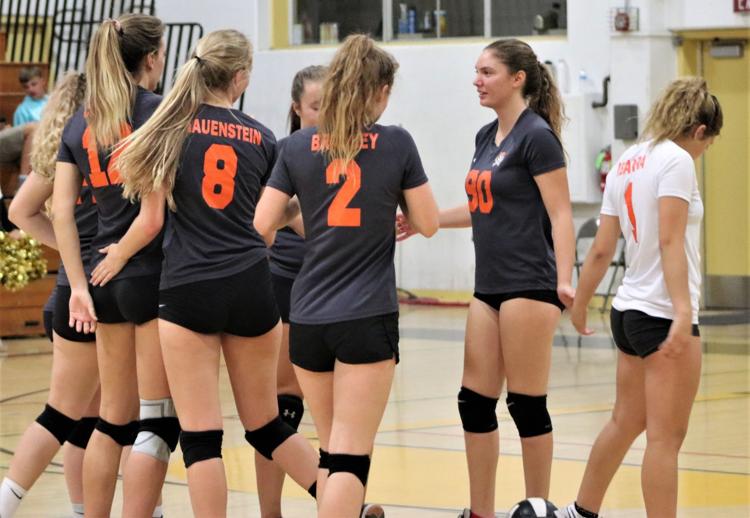 Kylie Clouse led Santa Ynez with nine kills and five blocks.
"I think we've been pushing the mental game too much lately," said Clouse. "Tonight we just played."
"Kylie was in 'beast-mode' tonight," said Santa Ynez libero Rylynn Ibarra.
Ibarra chipped in with 20 digs and Natalie Robles had 17 assists and six aces.
"I didn't think it was my best night," said Ibarra. "I hold myself to a higher standard."
"Don't let her fool you," said Santa Ynez coach Tom Wright. "Rylynn came through when it counted. She always does. She's a real team leader, she stayed calm when we got behind and that kept everyone else calm and they rallied behind her."
The Cabrillo Conquistadores were led by Morgan McIntyre with 10 kills. Marina Agueda had three kills, three blocked shots and three aces and Avenlea McGraw added three aces.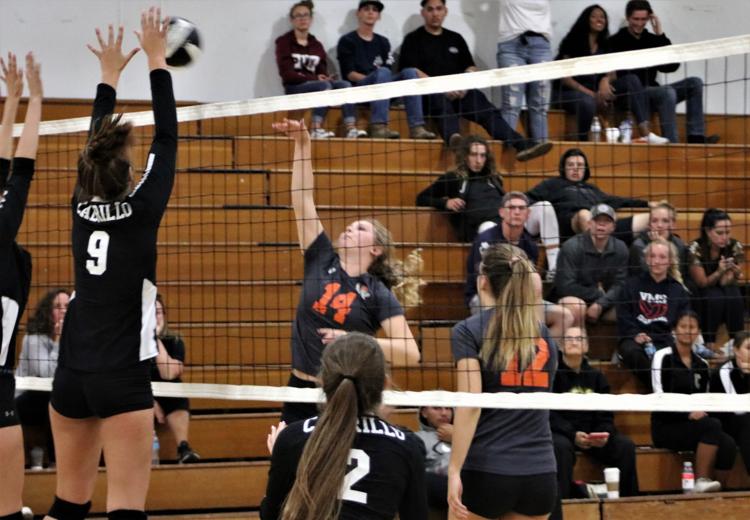 "My girls are very resilient," said Cabrillo coach Megan Love. Even if we don't win, they find a way to fight. They are aggressive and smart. And it's always close when we play Santa Ynez."
With the first set tied 6-6, Cabrillo took control, going on a 12-2 run and an 18-8 lead.
McIntyre got the run going with a kill shot, Agueda followed with a block and Gracie Bertling followed with an ace, forcing Wright to call an early time out.
But that didn't slow the Conqs.
An Agueda kill, McGraw tip-in and McGraw kill kept the run going, forcing Wright to call another time out with his team trailing 17-8.
Cabrillo won three of the next four points before Santa Ynez went on a 4-point run.
Training 24-16, the Pirates picked up three more points before an Alexa Smith kill close out the set.
"That first set, we got way behind and made a big charge just to get back into it," said Wright. "From the second half of that first set to the end of the match, we kept it up."
"Something just clicked," said Clouse. "We had a crazy comeback in the first set even though we lost the set. I said 'why are we stopping at 19?' and that made the rest of the games super easy."
You have free articles remaining.
"I never thought we didn't have it," said the Pirates' Michaela Baker. "I watched the junior varsity game and saw their extreme comeback."
Inj the JV game, the Pirates trailed the Conqs 11-21 in the second set before rallying to a 25-23 comeback win and a straight sets victory.
"I thought, 'why can't we do that?' and we did," said Baker.
It was the Pirates who raced out to the early lead in the second set.
Clouse got it going with two kills and a block and two kills from Tsering Hauenstein for a 7-4 lead.
Another Hauenstein kill made it 11-5 and the Pirates pulled away from there helped by three straight Robles aces.
After Cabrillo closed to 17-11, Santa Ynez scored the next eight points to close out the set (on a Clouse block) to even the match.
The third set was tight all the way but after Cabrillo scored to pull within two at 18-16, Lauren Swing's kill won the serve back for Santa Ynez and Lauren Bradley then served out the set with a run that included one ace and two Swing tip-ins.
The fourth set was even closer.
An Agueda block kept the Conqs in it, training 21-18.
A Hauenstein ace put the Pirates up 23-18.
The Pirates could have closed the match out at 24-20 but a long serve kept the Conqs alive but a Cabrillo kill attempt sailed long to end the match.
"We put up a great fight," said Love. "Samantha Steel and Alina Terrones were phenomenal on the back row. Avenlea McGraw was superb with her setting. Marina Agueda and Morgan McIntyre were phenomenal in the middle."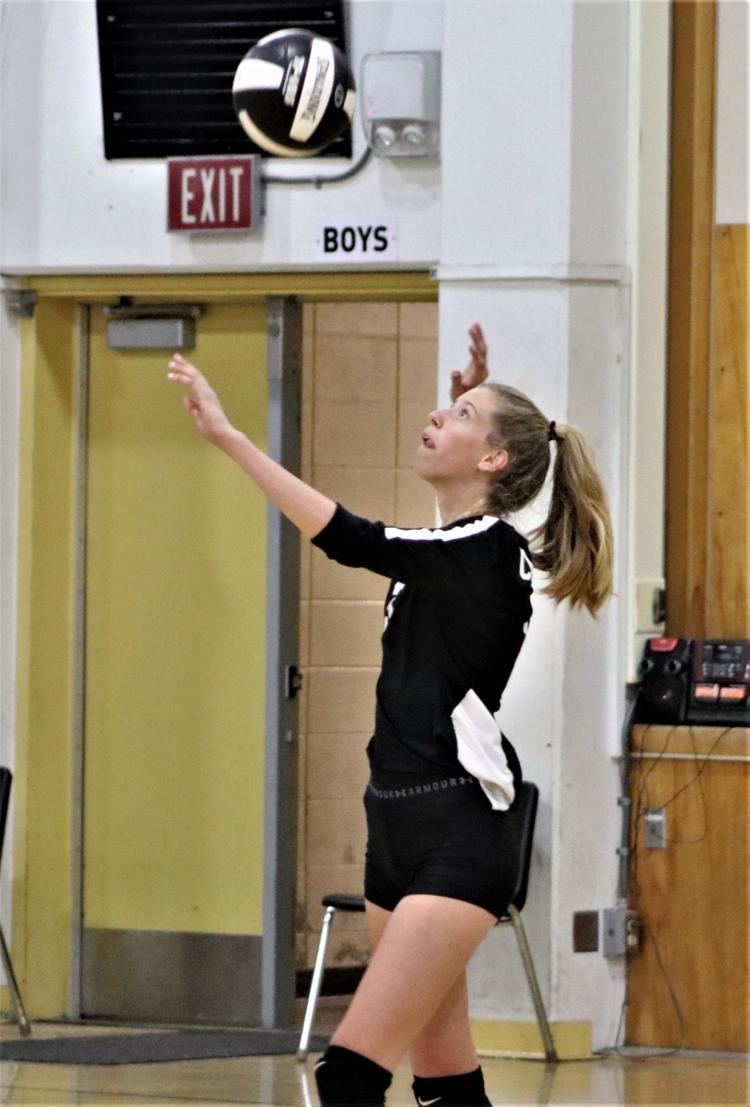 Both teams were back on the court Thursday.
Santa Ynez hosted San Marcos and Cabrillo hosted Santa Barbara on the Conqs' Senior Night, a match Cabrillo lost.
Girls Tennis
Santa Barbara 15, Santa Ynez 3
Claire Collison earned two singles wins for the Pirates, who lost a Channel League match Tuesday to the Dons at Santa Ynez.