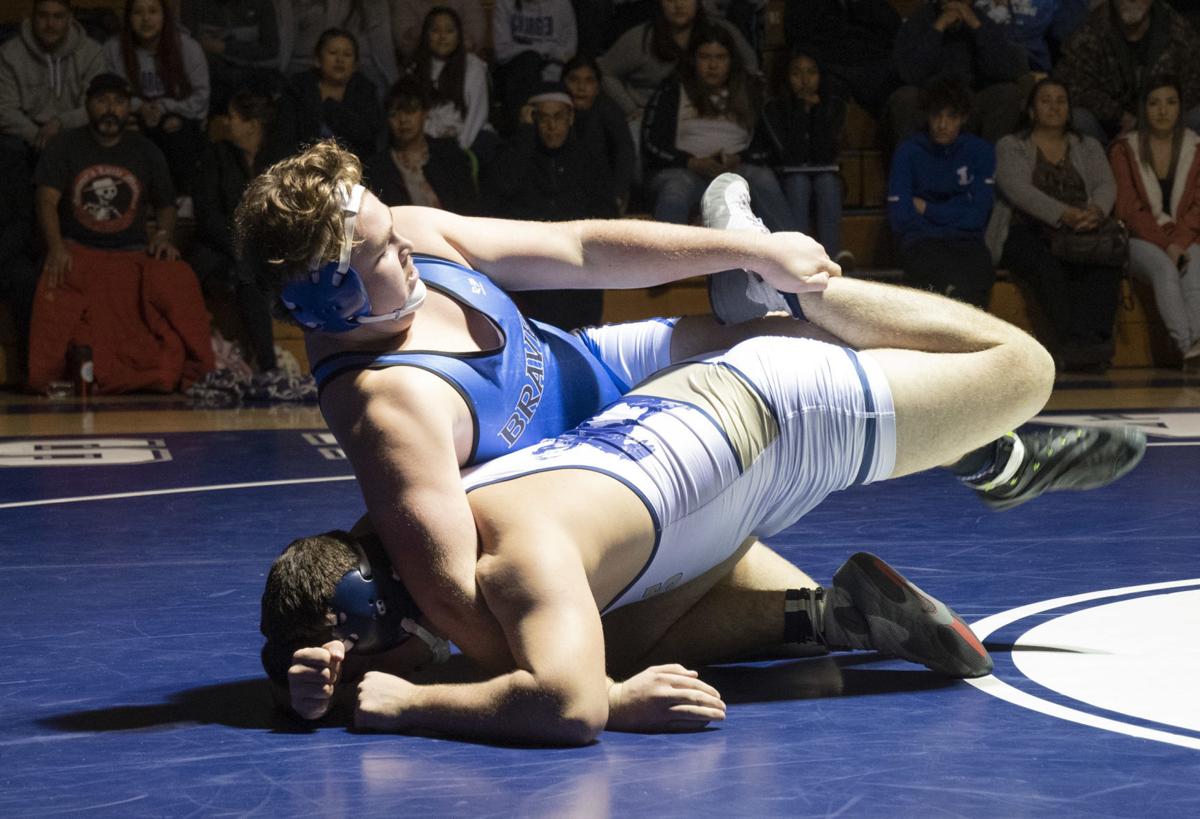 The Hayes brothers, Corbin and Gracen, put on quite a show for the home crowd Wednesday night at Lompoc High School.
Although the Braves dropped a 48-24 decision to the Dos Pueblos Chargers in a Channel League wrestling match, the brothers, senior Corbin and junior Gracen, won their matches in dramatic fashion to remain undefeated in league matches.
"This was our biggest night of the season," said Lompoc head coach Dustin Davis. "We had almost a full lineup. We sent out 13 wrestlers and only had to forfeit one match (at 195 pounds).
In the battle of the night, Corbin Hayes went to triple overtime before he nailed a reversal on DP's Aiden Jones in a 220 pound battle that was scoreless until the final seconds of triple OT.
As soon as Corbin Hayes pulled off the dramatic move, the buzzer sounded, ending the third overtime and the match, drawing a huge roar of approval from the partisan crowd.
The reversal was good for two points. The win gave the Braves three points toward their overall total.
"He was tough," said Corbin Hayes. "I wrestled him once earlier this season at a tournament. I beat him in overtime in that one, too."
"Corbin has had more overtime matches this season than anybody," said Davis. "He's had five or six go to overtime and he's won them all."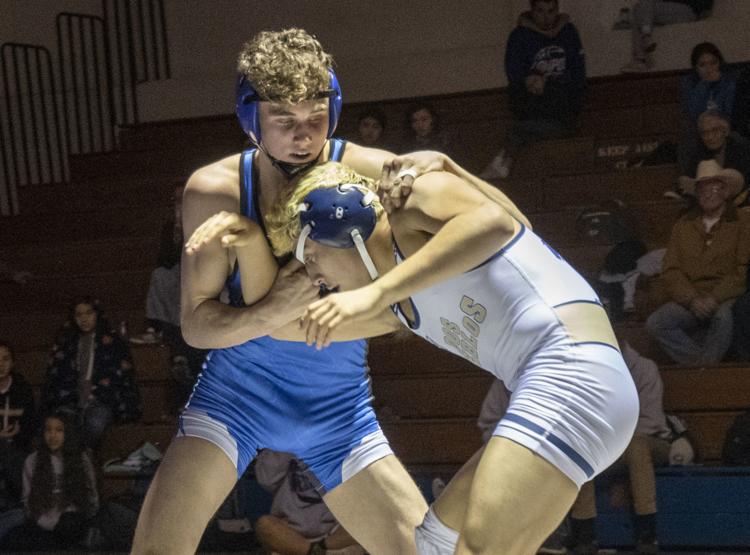 Gracen Hayes' match was just as tense.
You have free articles remaining.
The younger Hayes, wrestling at 145 pounds, picked up two points in the first period of his match against the Chargers' Abraham Perdomo. Perdomo scored one point in the period.
From there, the duo battled through two scoreless periods that gave Gracen Hayes a 2-1 win and another three points toward the Braves' total.
"That was the first time I wrestled him," said Gracen Hayes. "When we started, I was just feeling him out, trying to get a sense of what he wanted to do, trying to get a sense of his motion and then go from there. So I came in open minded and got a couple points on him in the first round and they held up."
"I think that's the most tired Gracen has been," said Davis. "That was his longest match of the season. He's only had one, maybe two, matches go the full three rounds."
Wrestling at 113 pounds, Lompoc's Erick Aguirre pinned Dos Pueblos' Immanuel Trujillo for six more points.
After a scoreless first period, Lompoc's Aaron Nunez went up 3-0 against DP's Alisandro Cate in the second round of their 160 pound match. Nunez went on to pin Cate with 1:10 left in the third round, adding another six points to the Braves score.
In the night's final match, Lompoc's Cesar pinned DP's Tran Medina with 17.5 seconds left in the first round of their heavyweight battle.
The night began with Dos Pueblos' Cody Pierce winning a decision over Lompoc's Ruben Manzaros in a 106 pound match.
The Chargers won seven matches on pins; Eric Reldan over Donovan Dimock at 120 pounds, Shawn Fenn over Eduardo Mendez at 126, Brennan Avery over Anthony Lopez at 132, Shawn Yamasaki over Frank Villalobos at 138, Oscar Phillips over Eduardo Carvjal at 152, Conner Lee over Armani Vineyard at 170 ND Nicholas Bitar over Chris Landeros at 182.
Lompoc next heads to Morro Bay for the CIT Tournament on Friday and Saturday.
The Braves resume Channel League action next Wednesday night when they host the Santa Ynez Pirates.
011520 Lompoc High School Wrestling 03.jpg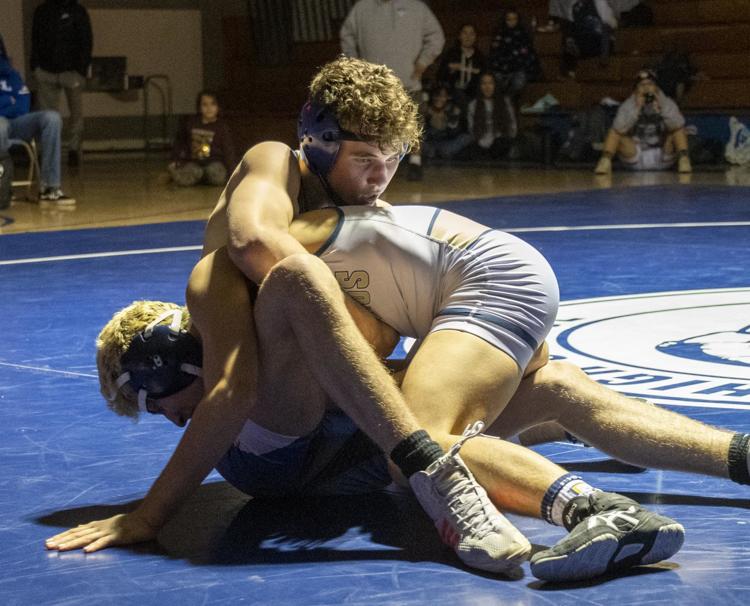 011502 Lompoc High School Wrestling 04.jpg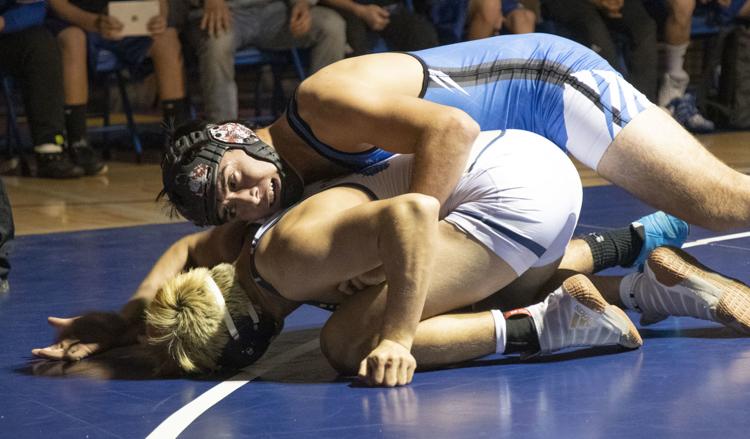 011502 Lompoc High School Wrestling 01.jpg
011502 Lompoc High School Wrestling 02.jpg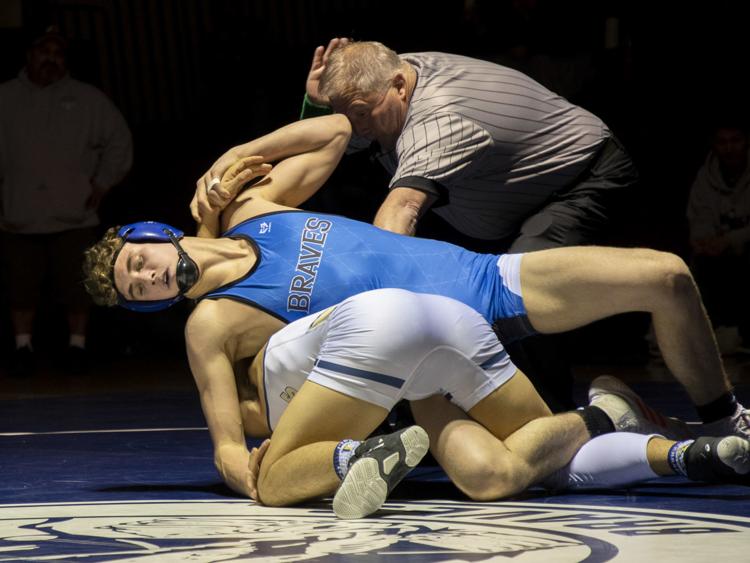 011520 Lompoc HS Hayes Brothers 04.jpg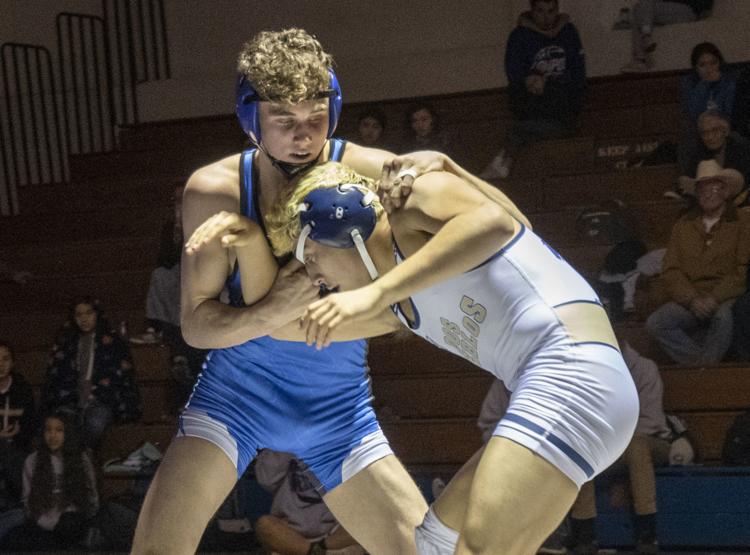 011520 Lompoc HS Hayes Brothers 05.jpg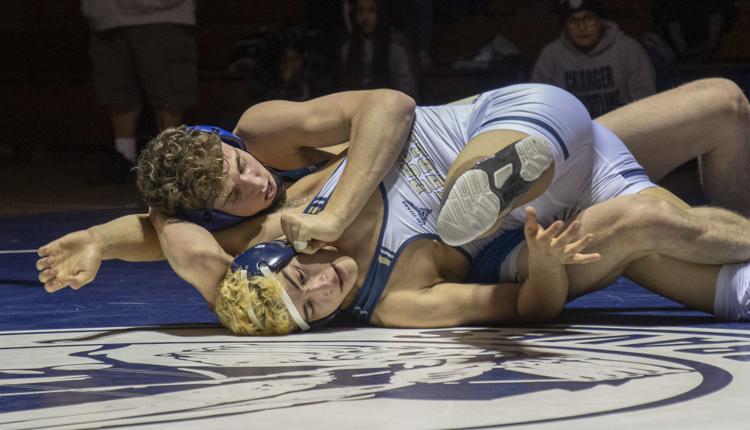 011520 Lompoc HS Hayes Brothers 01.jpg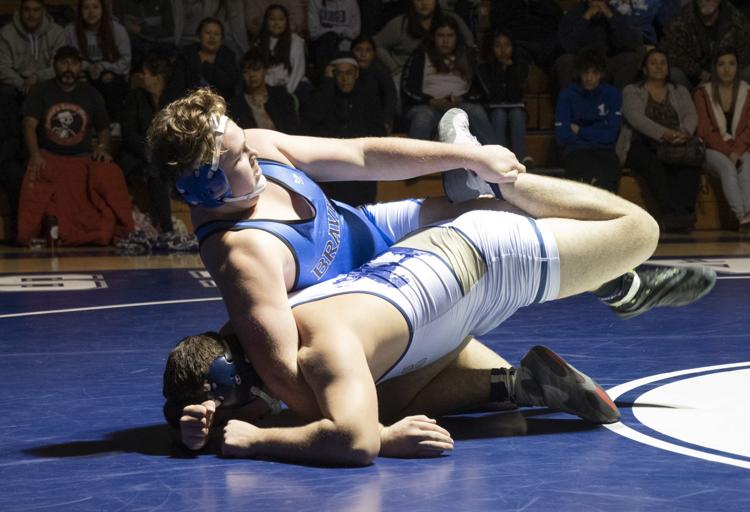 011520 Lompoc HS Hayes Brothers 03.jpg