A final goodbye to Mutterings About Bowling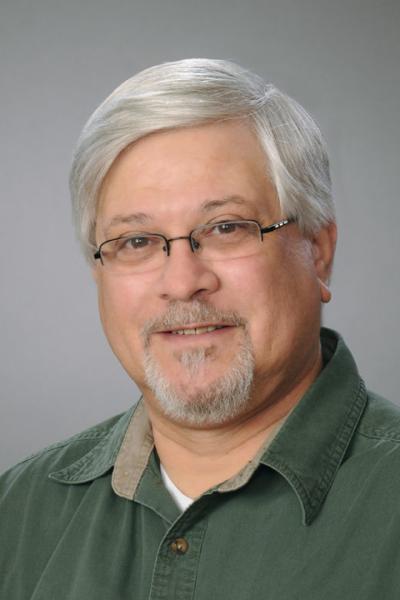 There will be no "Mutterings About Bowling" column today.
This is the second time I've used that sentence to lead a story in the Lompoc Record.
The first was just over two years ago, in September of 2016, when health issues forced our longtime bowling columnist Karl Corser — officially Karl West Corser Jr. — to retire after 16 years with the Lompoc Record.
Sadly, this second time is to report that Karl died on Sunday, Dec. 30, 2018, at the age of 86.
Karl has been battling some serious health issues for the past several years.
That led to his original 2016 retirement.
But in typical Karl Corser fashion — he'd retired and unretired before — Karl was back at the Surf Lanes and his keyboard less than a year later.
Now, after 18 years of faithfully reporting the activities, first at the Ocean Lanes and later the Surf, his keyboard is silent.
I've been friends with Karl the entire time.
I started with the Pulitzer, now Lee Central Coast Newspapers right about the time that Karl began "Mutterings."
We struck up an immediate friendship.
We're both native New Englanders — Karl was born in Concord, New Hampshire, on Sept. 29, 1932.
I was born in Boston and raised in Hull, Mass., about 90 miles from Karl's hometown.
When we first met, we learned that we both came from neighborhoods where Candlepin Bowling was king.
It's a different beast from the game played at the Surf.
Candlepin is played with tall, thin bowling pins that resemble candle sticks and use small, handheld 3-to-3.5-pound bowling balls.
You get three balls per frame and any pins that are knocked over remain on the alley — it's call "dead wood" — can be used to make your next shot.
We also had "Duck Pin" bowling centers that use pins that look like a shrunken version of the pins you find at the Surf. It also is a game with three balls per frame but with a sweeper that clears away the dead wood after each shot.
In a few cities, you'd find "Ten Pin" bowling lanes.
That's what we called places like the Surf.
Our nearest Ten Pin Center was about 15 miles away in Quincy, just down the street from the first Dunkin' Donuts (Dunkin Donuts No. 1 is still there and is still open 24 hours a day).
So we had that in common and it led to us being more than just colleagues. I was blessed to count Karl as one of my friends.
Karl was a man of many passions — his family, the U.S. Air Force, Vandenberg Air Force Base and bowling were chief among them.
He served 20 years in the Air Force and, in the sixties and seventies, was one of the top bowlers (195-plus average) at Edwards AFB, Lindsey AS (Germany), Osan AB (South Korea) and Vandenberg.
After retiring from the Air Force, he went on to a 23-year career with the Federal Civil Service at Vandenberg where he was the Chief of Security and Operations Security Manager for Air Force Systems Command and Air Force Space Command on the base.
That also gave him more time to pursue his passion for bowling.
After he left the military, he bowled three times a week, bringing his average up to the 210 range.
His father, Karl Sr., worked for the Concord Press, the local New Hampshire newspaper that printed daily papers and the Readers Digest.
After retiring from his Vandenberg job, Karl followed in his father's footsteps, joining us to write "Mutterings."
When Karl retired two years ago, his son Robert – known as Bob around the lanes — provided me with some interesting facts that are worth repeating.
Karl Jr. was a high school basketball star.
While traveling to other high schools for games, he met a lovely young woman named Jan. They were married after high school and Karl joined the Air Force. He spent 20 years in the Air Force and then spent 23 years in Civil Service at Vandenberg Air Force Base. 
Jan, now retired, was a church organist and piano teacher for many years. 
The Corsers have four children, two girls (Ann and Judy) and two boys (Bob and David). All four children live in California, but Bob is the only one who lives locally, a man many of you know from his bowling prowess at both the Ocean and Surf lanes.
Interestingly, Karl never gave Bob one of his many nicknames. I always wanted to call him "Bullet Bob" or "Pin Basher Bob" and, as Karl's editor, I could have snuck in any zany nickname but Karl wanted his son to be known as just Bob and so, as always, I honored his request.
Karl bowled locally and traveled once a week to L.A. to bowl in a league with son David and he continued bowling until his health prevented it.
When he started writing the "Muttering s About Bowling" column, he said he needed to "keep up" with his granddaughter — Bob's daughter, Aimee. She was an intern at the Lompoc Record and had several of her articles published.
Aimee graduated from Cal Poly with a degree in Journalism and is now an Emmy-nominated television producer in Los Angeles and she gave him advice on writing for the newspaper.
So there you have it, some of the facts from Karl's life.
"Mutterings About Bowling" was one of Karl's greatest joys.
He was heartbroken when he had to step away from his column in 2016.
He loved publicizing the accomplishments of Valley bowlers every week.
Over the years, we've all come to know The Deadly One, The Patriarch, Sir Richard and all the Valley's stars — Karl's "Super Shooters" — who consistently roll fantastic, awesome, amazing, dandy, delightful, magnificent, thrilling beauties in the Surf's leagues — Grey Panthers, Tuesday Hits & Mrs., Tuesday Independent, Wednesday Morning Ladies, Classic Commercial and Youth Leagues, to name just a few.
He did have a pet peeve — he always implored the teams to come up with names rather than be known as Team 1, Team 2, etc.
I know we'll all miss the passion he brings to his work.
We'll miss his dedication and humor but most of all we'll miss the man.
As good of a bowling writer that he's been, he's been an even better ambassador of the sport and he's been the best friend Valley bowling has ever had.
Karl's final column was published in the Wednesday, Oct. 17, 2018, edition of the Record.
Karl signed off his final column as he always did – "Until next week, take care, love and friendship always!"
A graveside service with military honors will be held at Lompoc Evergreen Cemetery on Saturday, Jan. 12 at 11 a.m. A Celebration of Life will be held following the service at the First United Methodist Church following.