The last time Lompoc High won a football game? That was way back on Sept. 3, in a 56-0 win against Cabrillo.
It's been much longer since Cabrillo won a football game, but rarely do both Lompoc Valley schools struggle on the gridiron at the same time. 
Ten years ago this fall, Lompoc and Cabrillo squared off for a CIF championship. Now Lompoc will have to fight for a playoff spot while Cabrillo has to hope its 33-game losing streak will end sooner than later. 
Lompoc's streak reached four games last Friday with a 35-31 loss at Oxnard Rio Mesa in a Channel League game. 
That's four straight losses by a combined 15 points. 
Cabrillo's losing streak was extended after a 49-0 loss at Ventura in a Pacific View League game last week.
Cabrillo (0-7) will return home this week for a game against Channel Islands (1-6). It's Cabrillo's Homecoming game. 
Lompoc will play its second straight road game with a contest at Pacifica Oxnard (3-4) on Friday.
Lompoc (3-4) at Oxnard Pacifica (3-4), Friday, 7 p.m.
This will be Lompoc's final trip to Oxnard for a league game after the Braves traveled there for last week's game against Rio Mesa. 
Last week's loss to the Spartans was the fourth straight game with at least 34 points allowed by the LHS defense. 
Lompoc has allowed 161 points during its four-game losing streak -- that's over 40 points a game.
Can the Braves get it turned around in time to face a Pacifica team that's coming off a major win over Santa Barbara? Perhaps not. 
The Tritons have won two in a row after beating Dos Pueblos and Santa Barbara in league games. 
Pacifica, a state champ in 2019, used a 17-point second quarter to beat Santa Barbara last week. Santa Barbara beat Lompoc 44-38 on Sept. 30.
Tagg Harrison, a freshman, started at quarterback for Pacifica and completed 13 of 20 passes for 167 yards and three touchdowns with an interception. 
Sophomore Josh Joyner led the Pacifica rushing attack with 88 yards on 11 carries. 
On the season, Harrison has completed 72 of 126 passes for 763 yards and eight touchdowns with six interceptions. 
Sophomore Philip Kim leads the team with 480 rushing yards on the season with five touchdowns on 73 carries. 
Junior Tommy Alfaro is the team's leading receiver with 401 yards. He has 24 catches and five touchdowns. Freshman Savion Taylor leads the team with 26 catches. He has 369 yards and three touchdowns. 
Joyner has 338 yards on 58 carries this season with two scores. He also has 12 catches for 131 yards and two touchdowns through the air.
Maliki Crawford is one of the top defenders in Ventura County. He has 38 total tackles this season with an interception. Crawford is a consensus four-star recruit committed to UCLA. 
Senior Niko Narez leads Pacifica with 72 total tackles on the season. Narez also leads the team with two interceptions.
Lompoc allowed 269 rushing yards against Rio Mesa and 192 more yards through the air last week.
After Friday's game, the Braves return home for its final two games, against Oxnard (3-4) on Oct. 22 and Dos Pueblos (2-5) on Oct. 29.
Channel Islands (1-6) at Cabrillo (0-7), Friday, 7 p.m.
Ventura raced out to a 49-0 lead at halftime in the home game against Cabrillo and that was the final score. 
The Cougars rushed for 343 yards on 32 team carries. Esteban DeSantiago had 213 yards rushing on 13 carries for Ventura.
Channel Islands lost to San Marcos 14-0 on Oct. 8. Its only win this season was the 33-0 victory over winless Carpinteria (0-7) in September. 
Juan Ramos leads the Raiders with 627 rushing yards on the season with three touchdowns. 
The Raiders are a run-first offensive team, averaging about 183 yards per game on the ground and just 56 through the air. They've been out-scored 247-85 on the season.
Cabrillo has been out-scored 322-18 this year. The Conquistadores last won a game in September of 2017. The Conqs close out the season with away games at San Marcos and Buena.
Photos: Santa Barbara edges Lompoc 44-38
093021 SBHS LHS FB 01.JPG
Updated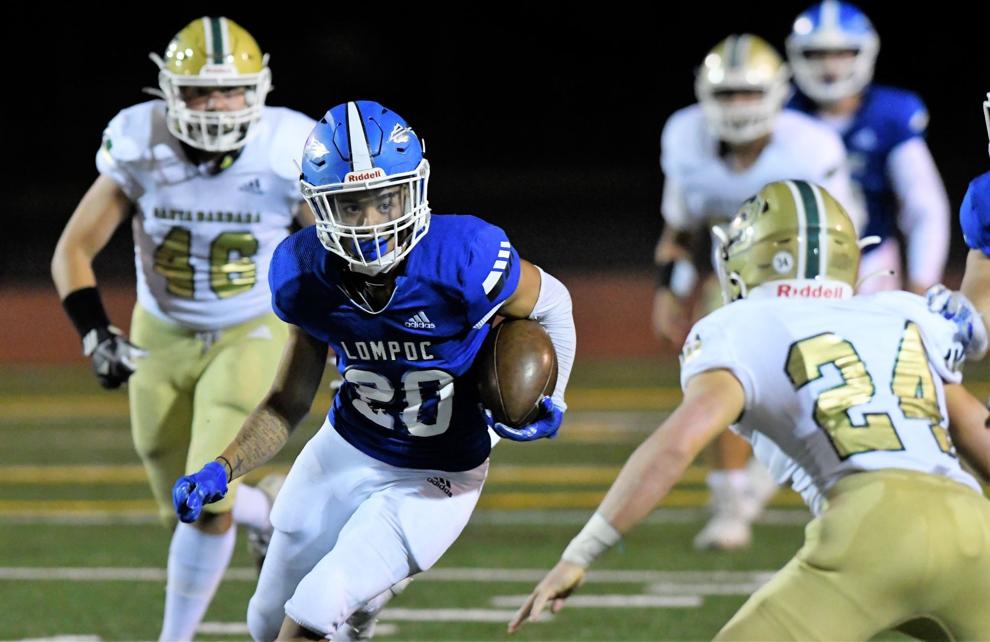 093021 SBHS LHS FB 02.JPG
Updated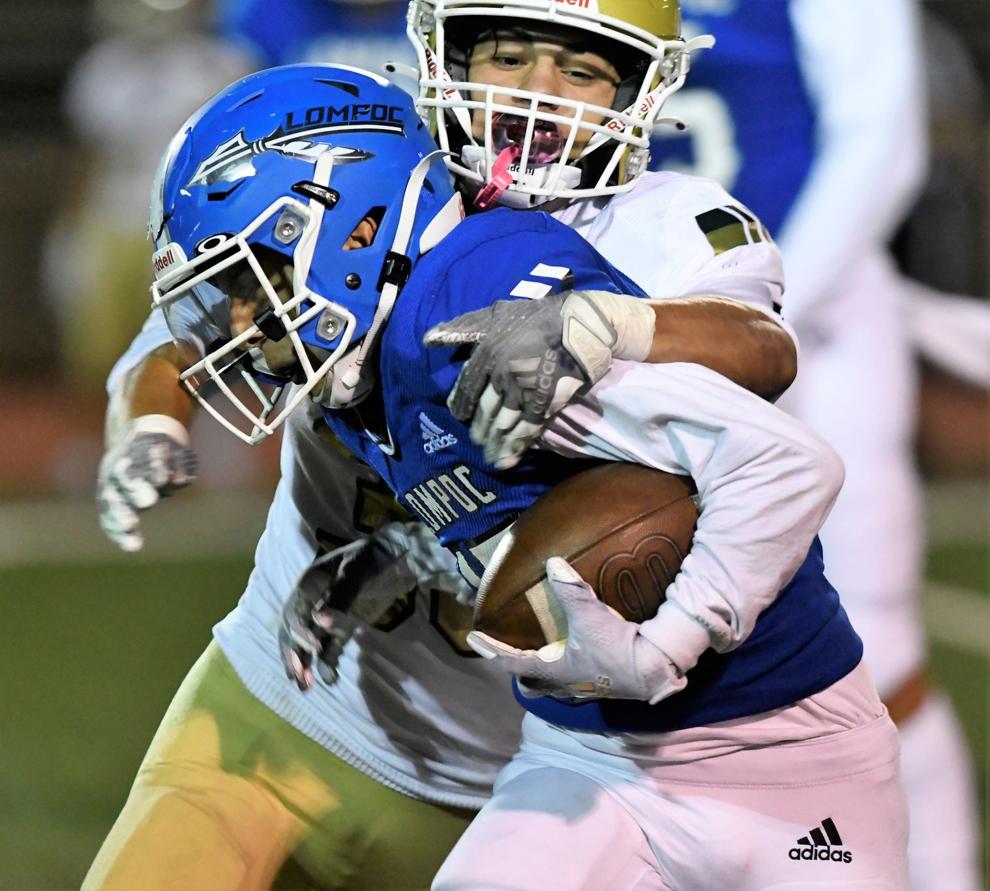 093021 SBHS LHS FB 03.JPG
Updated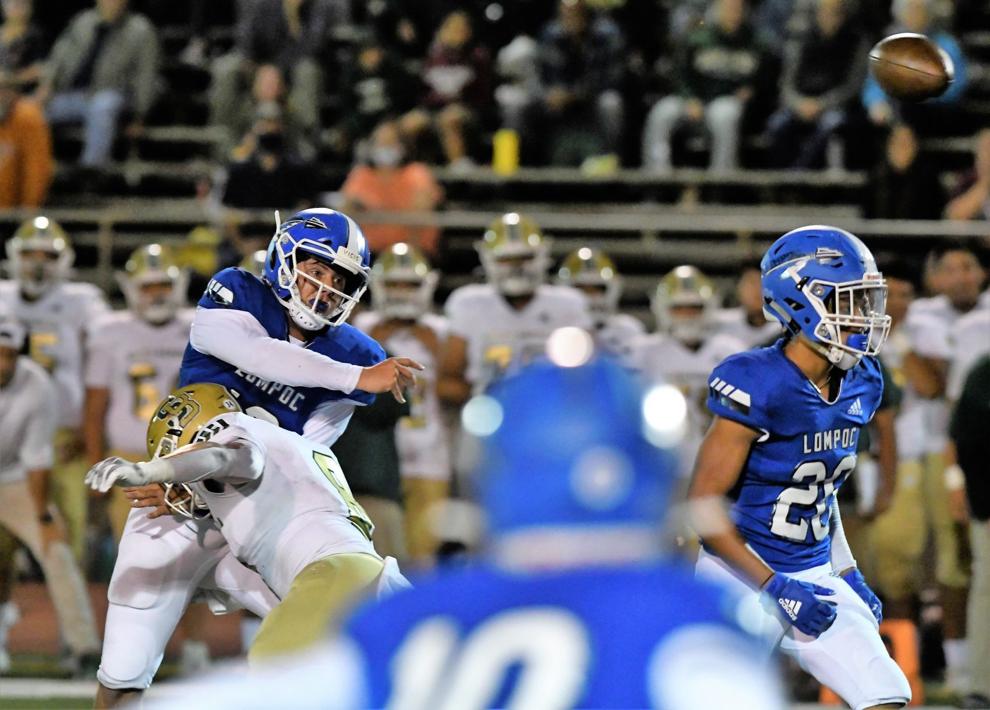 093021 SBHS LHS FB 04.JPG
Updated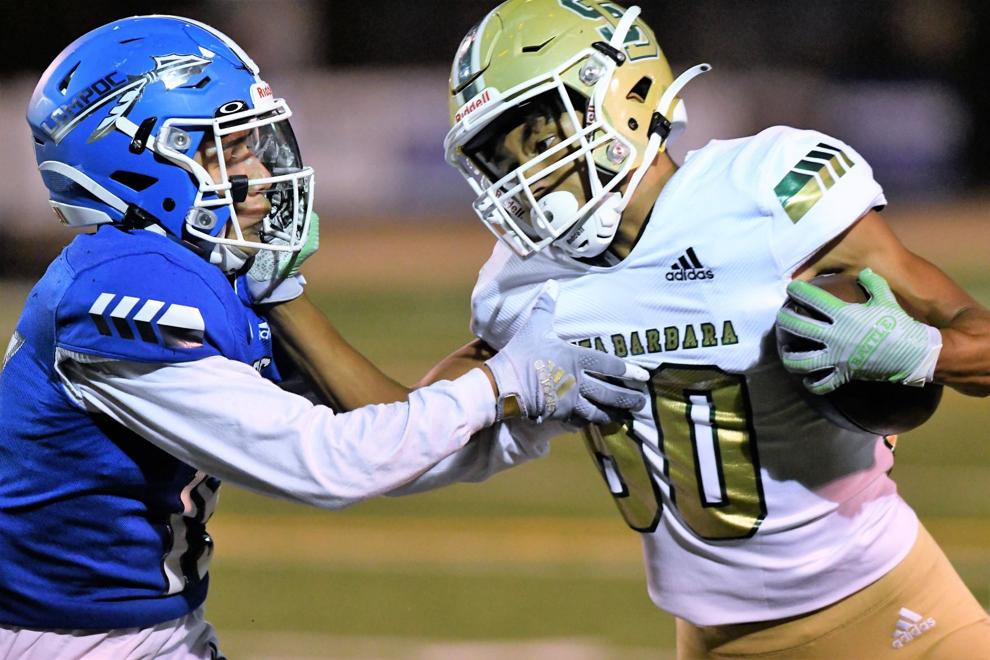 093021 SBHS LHS FB 05.JPG
Updated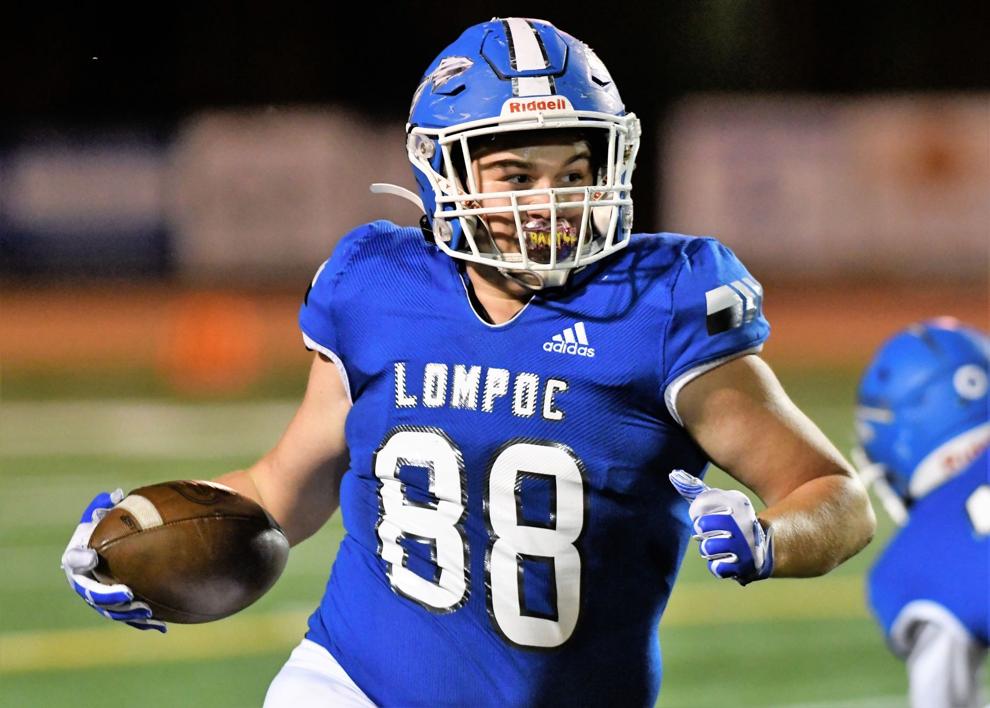 093021 SBHS LHS FB 06.JPG
Updated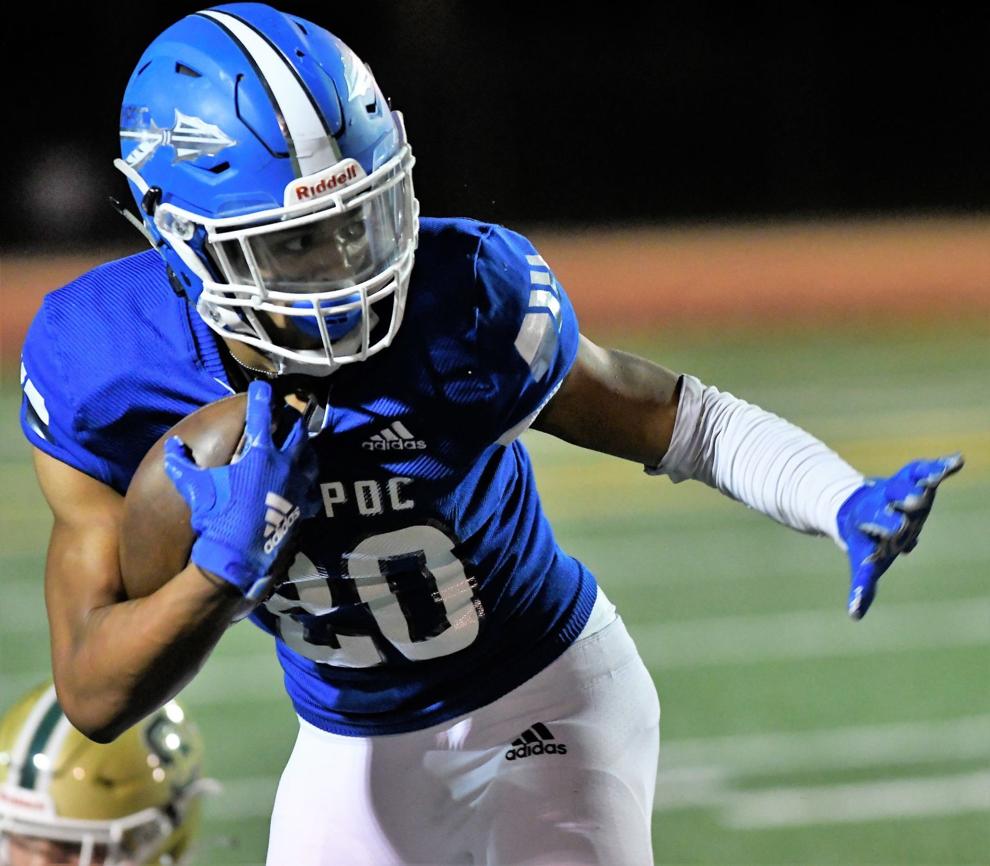 093021 SBHS LHS FB 07.JPG
Updated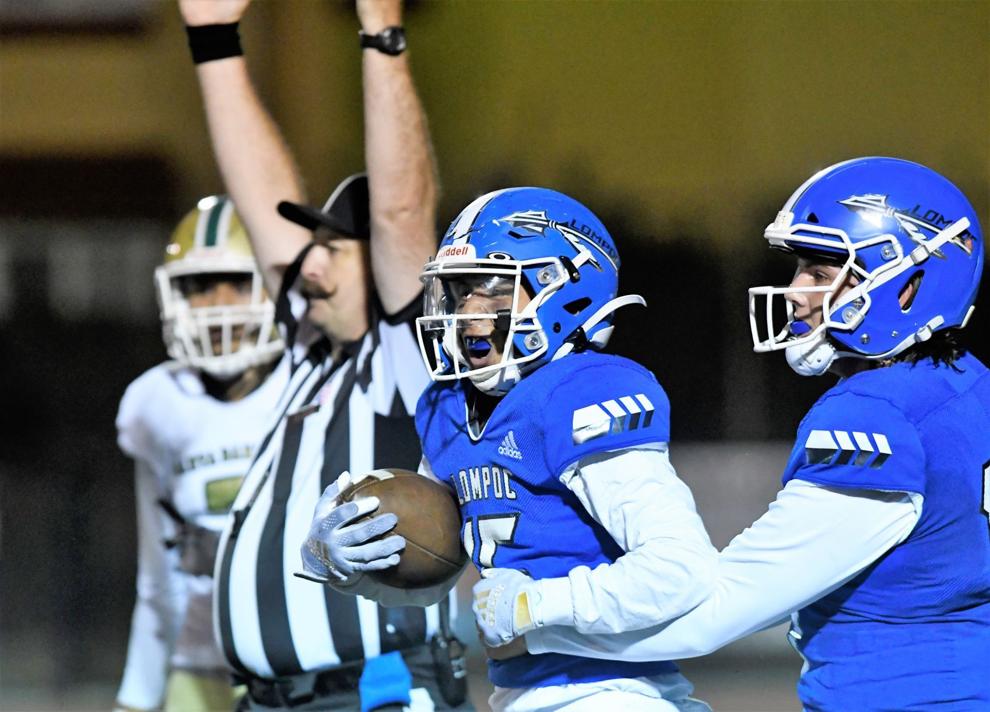 093021 SBHS LHS FB 08.JPG
Updated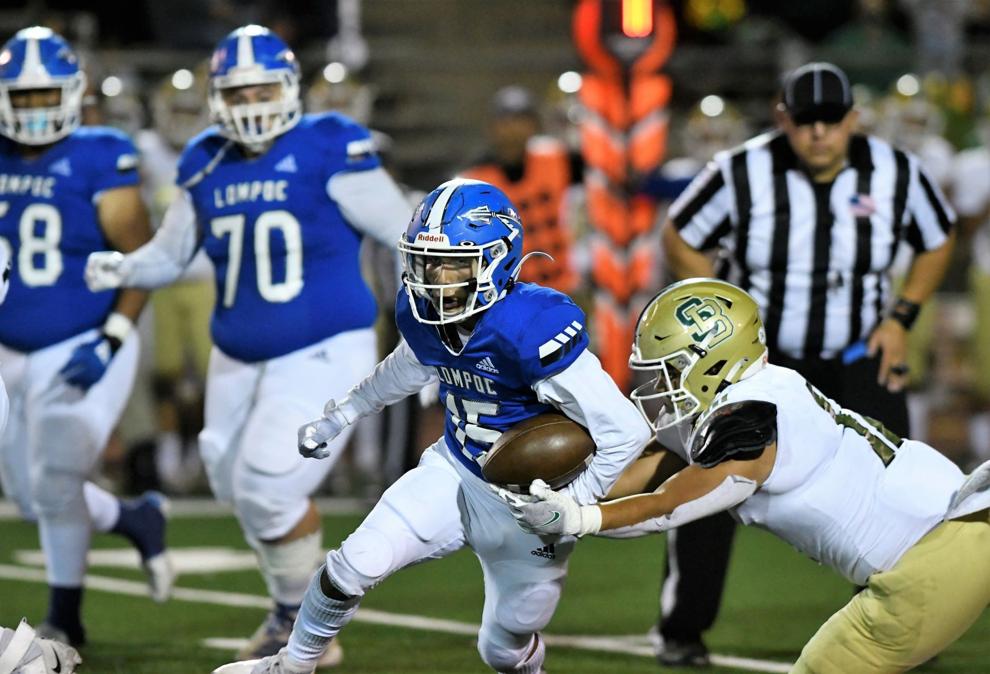 093021 SBHS LHS FB 09.JPG
Updated
093021 SBHS LHS FB 10.JPG
Updated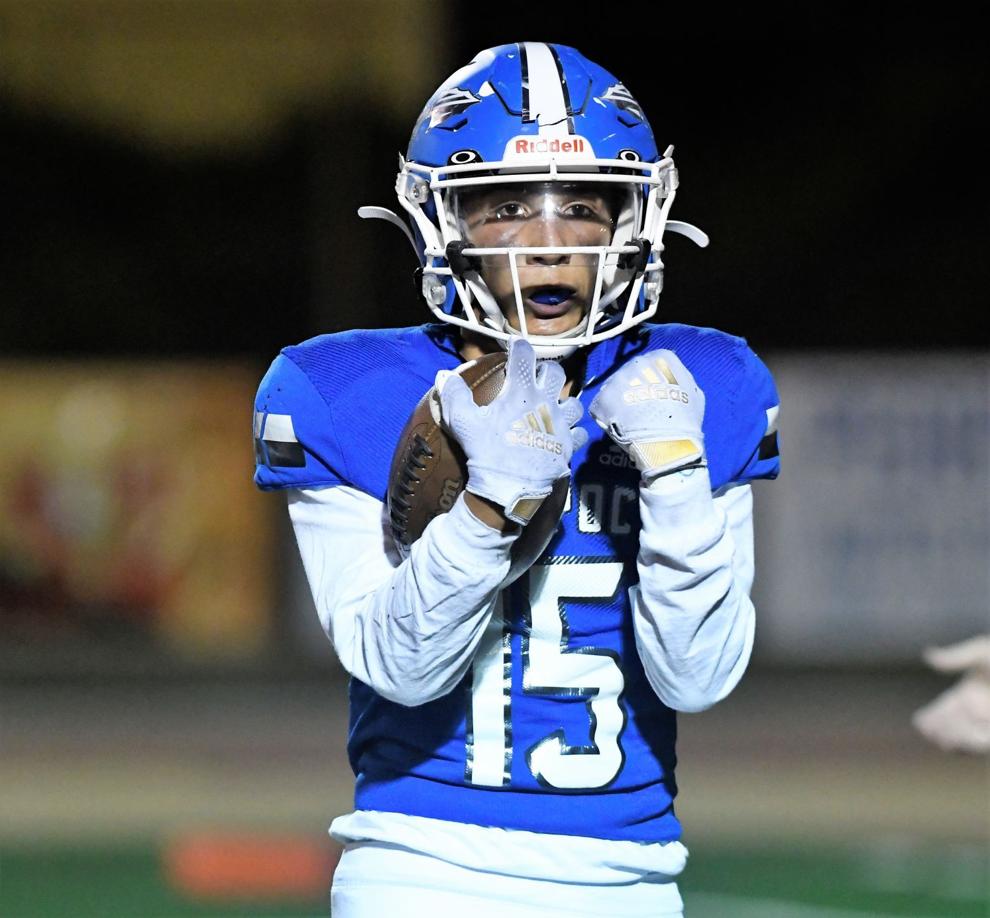 093021 SBHS LHS FB 11.JPG
Updated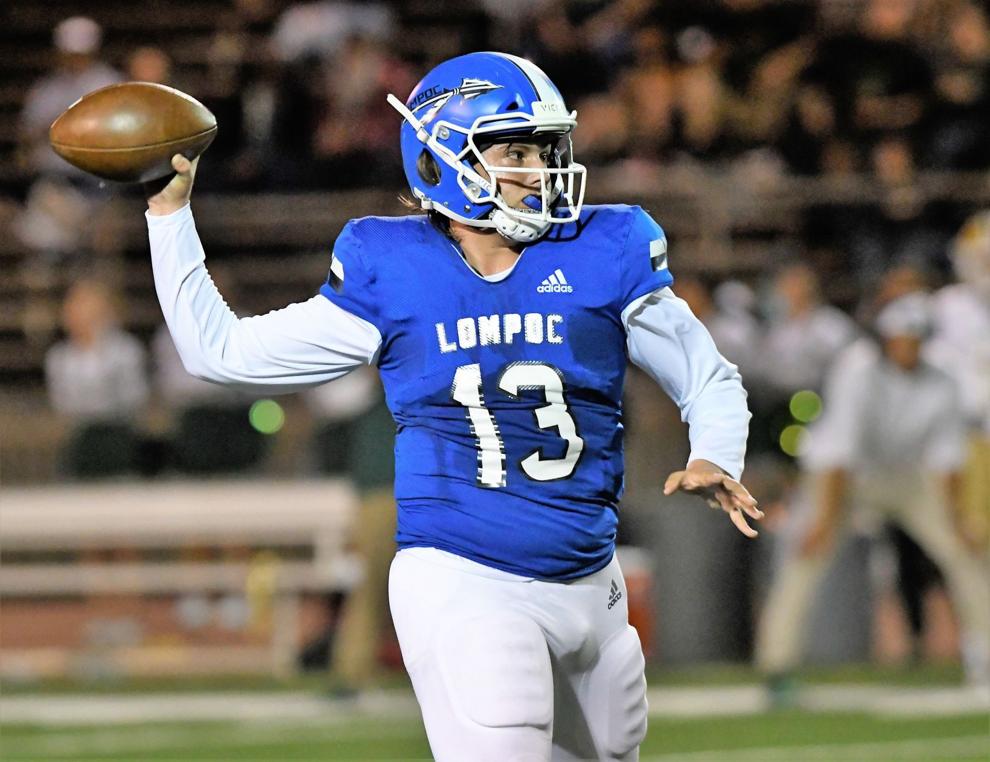 093021 SBHS LHS FB 12.JPG
Updated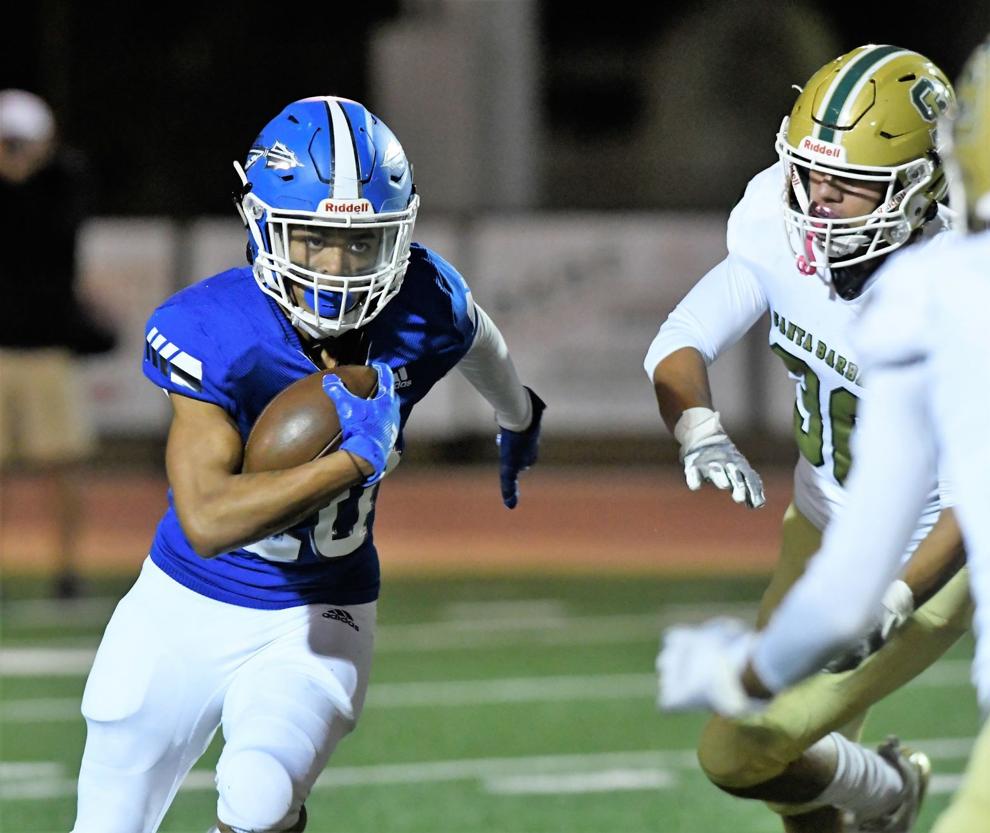 093021 SBHS LHS FB 13.JPG
Updated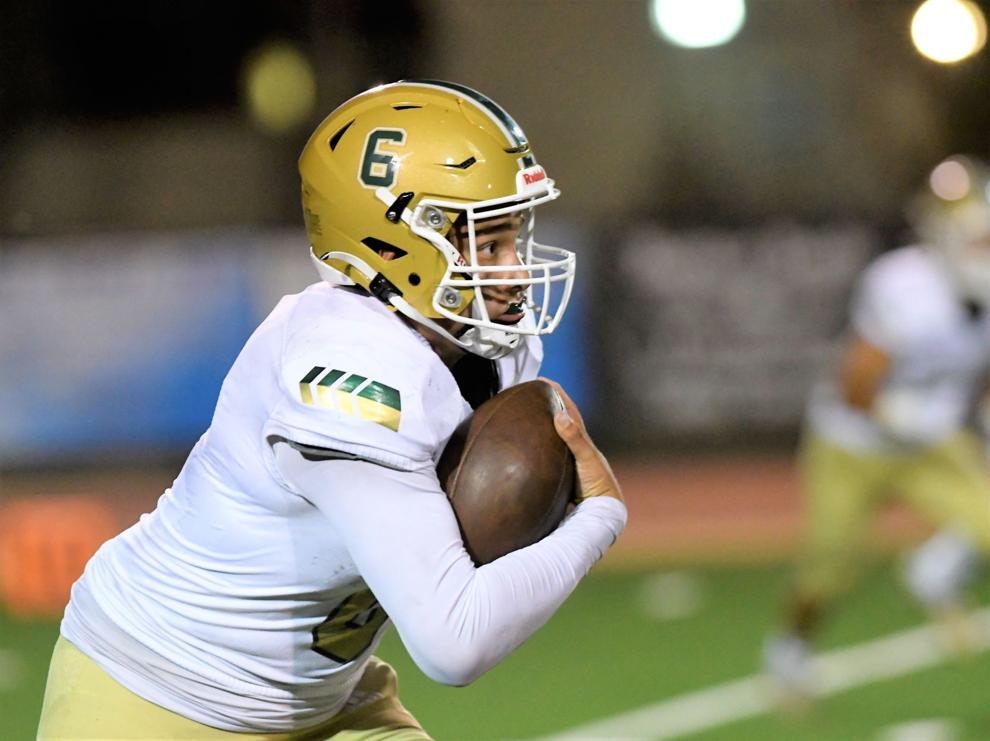 093021 SBHS LHS FB 14.JPG
Updated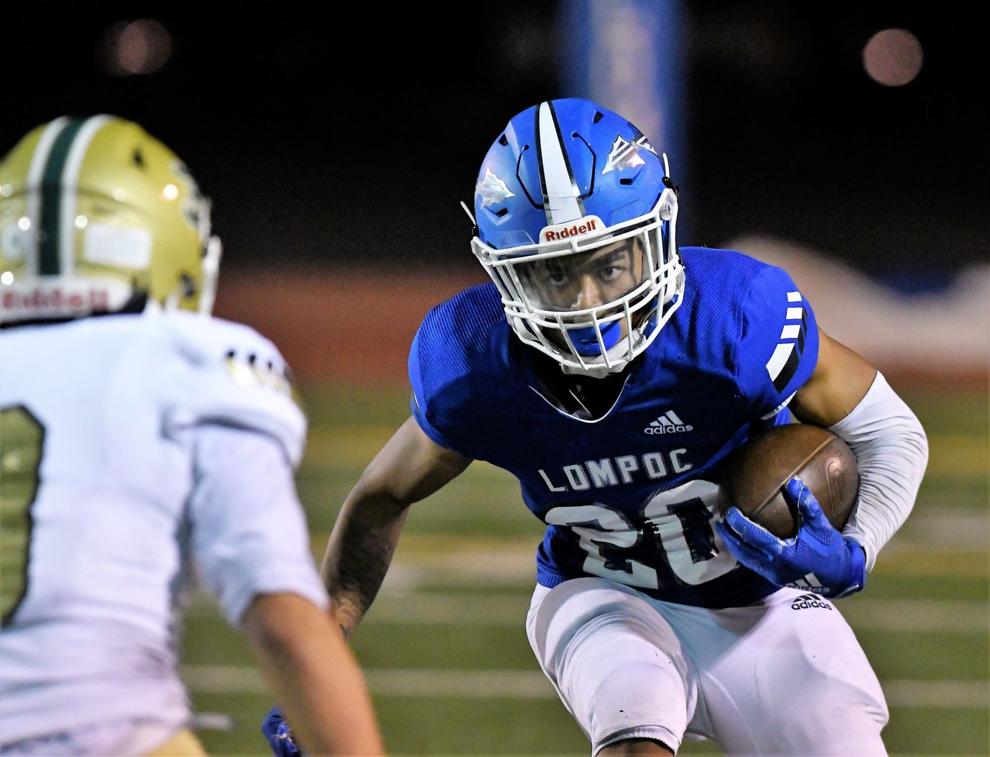 093021 SBHS LHS FB 15.JPG
Updated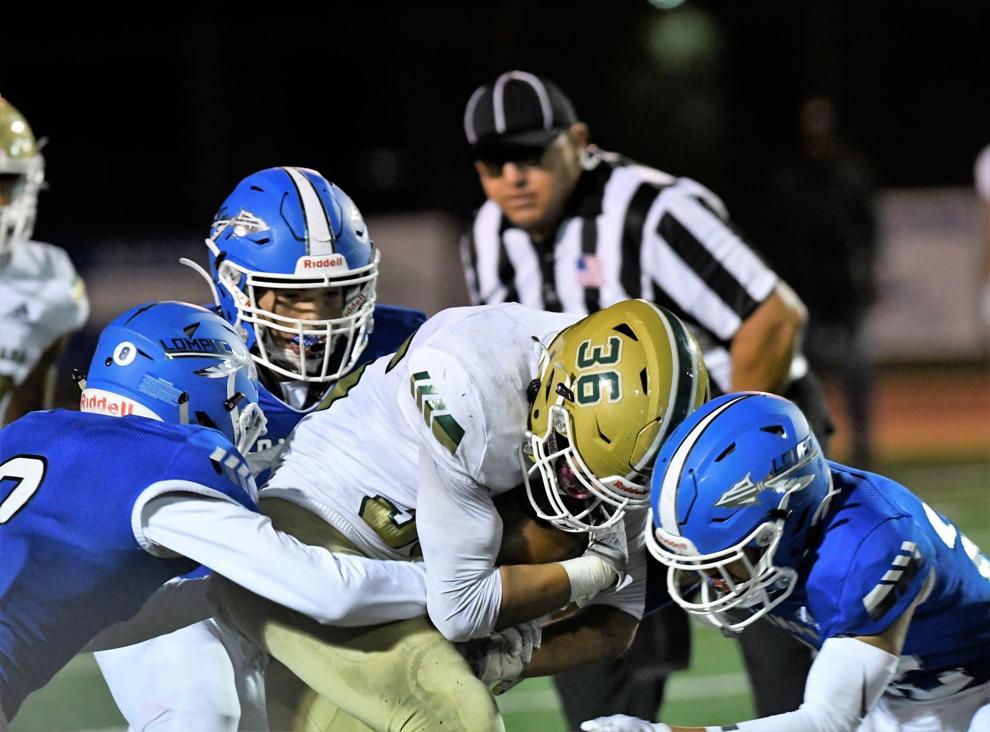 093021 SBHS LHS FB 16.JPG
Updated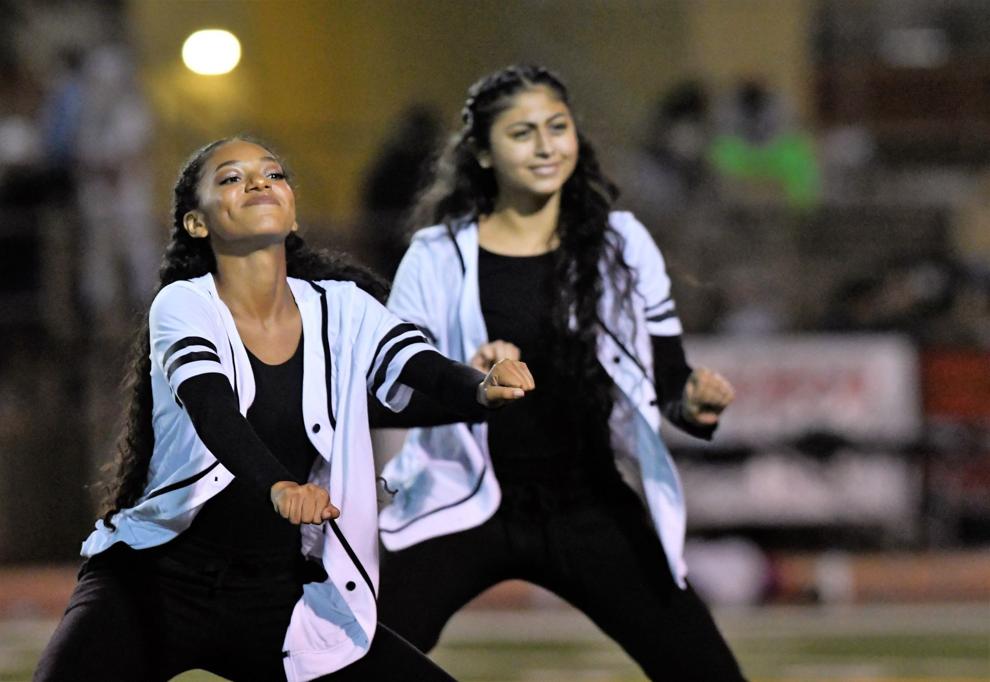 093021 SBHS LHS FB 17.JPG
Updated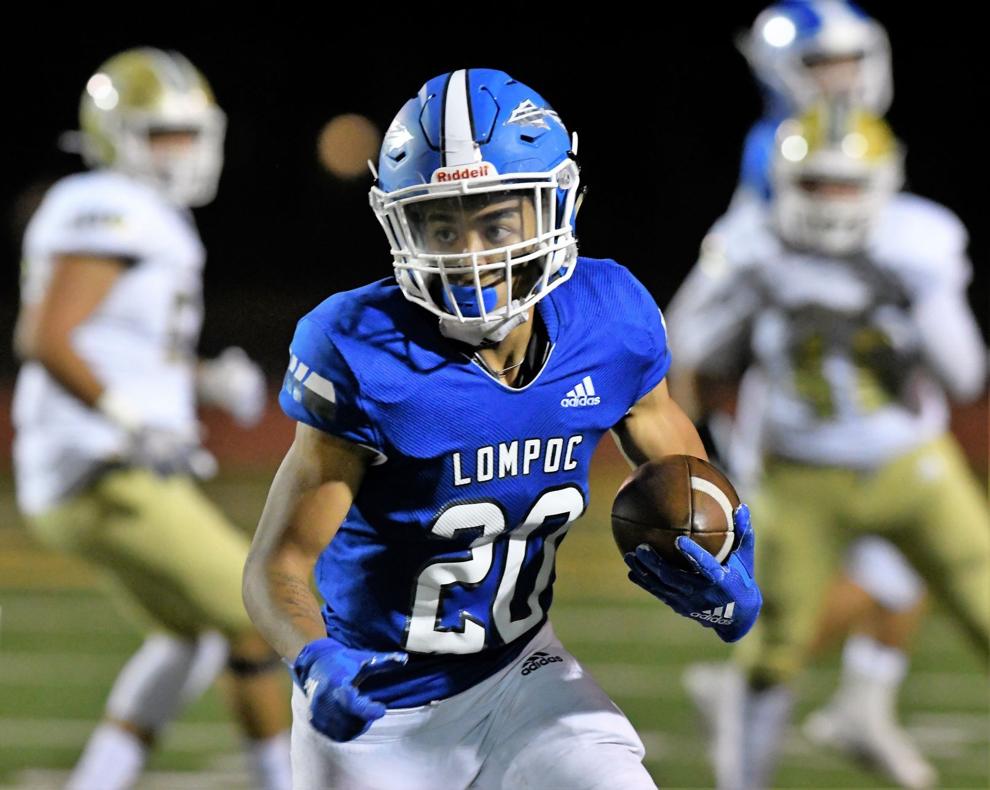 093021 SBHS LHS FB 18.JPG
Updated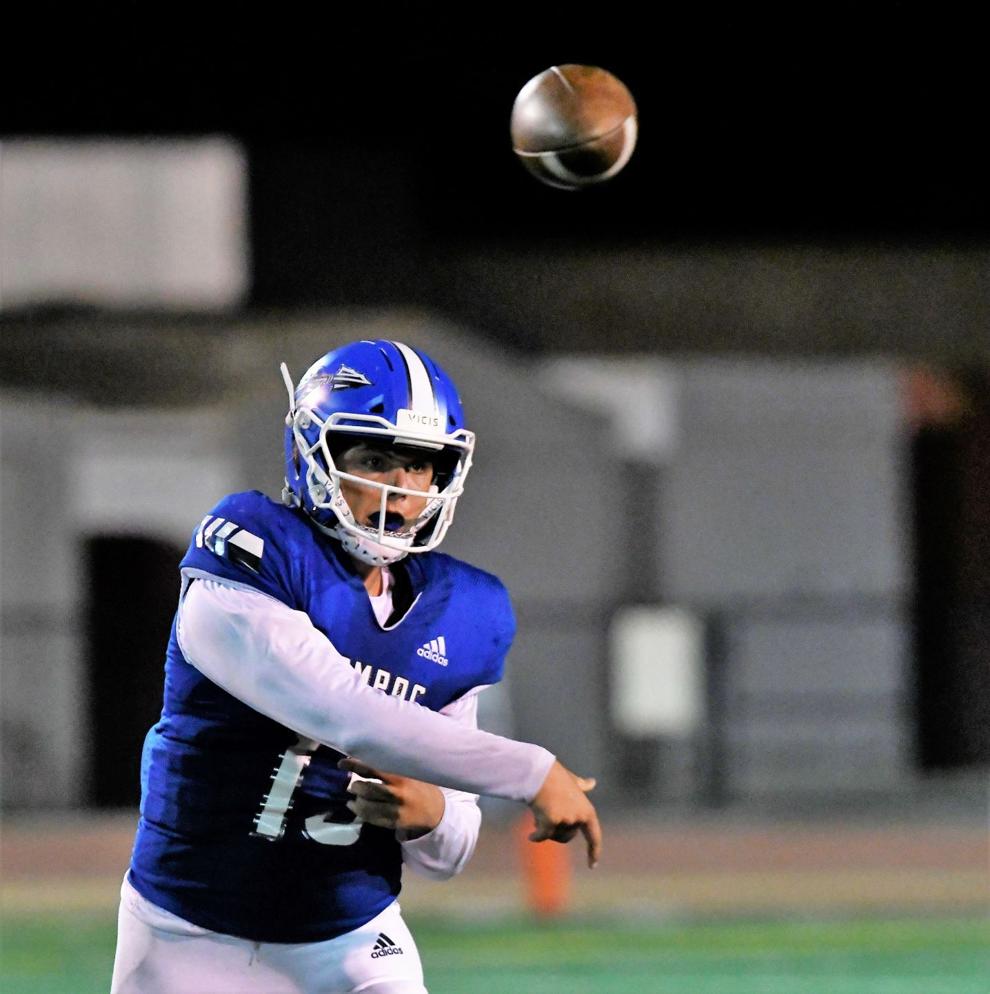 093021 SBHS LHS FB 19.JPG
Updated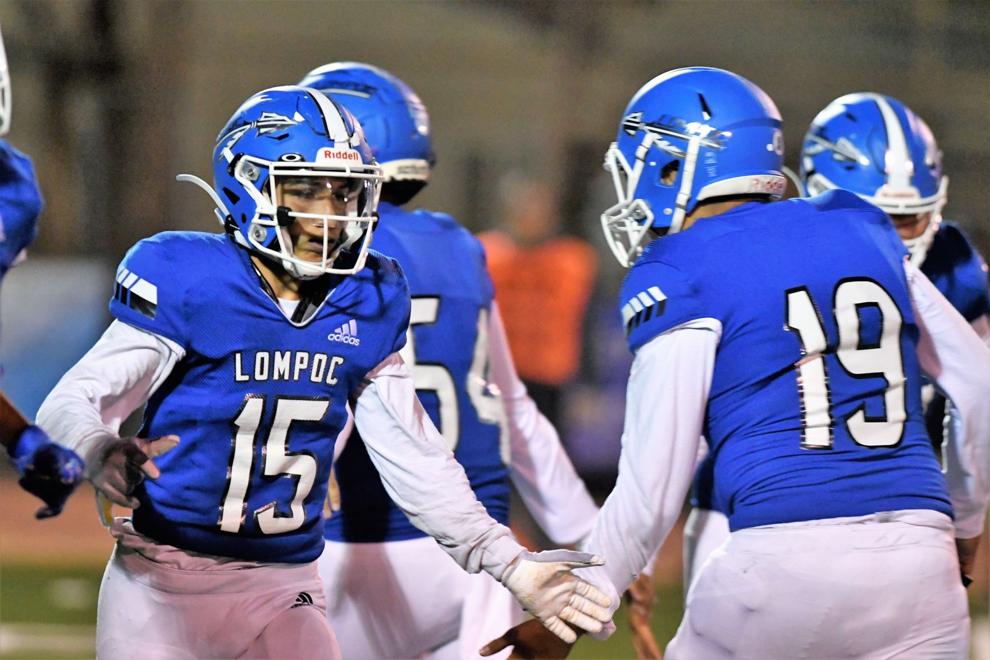 093021 SBHS LHS FB 20.JPG
Updated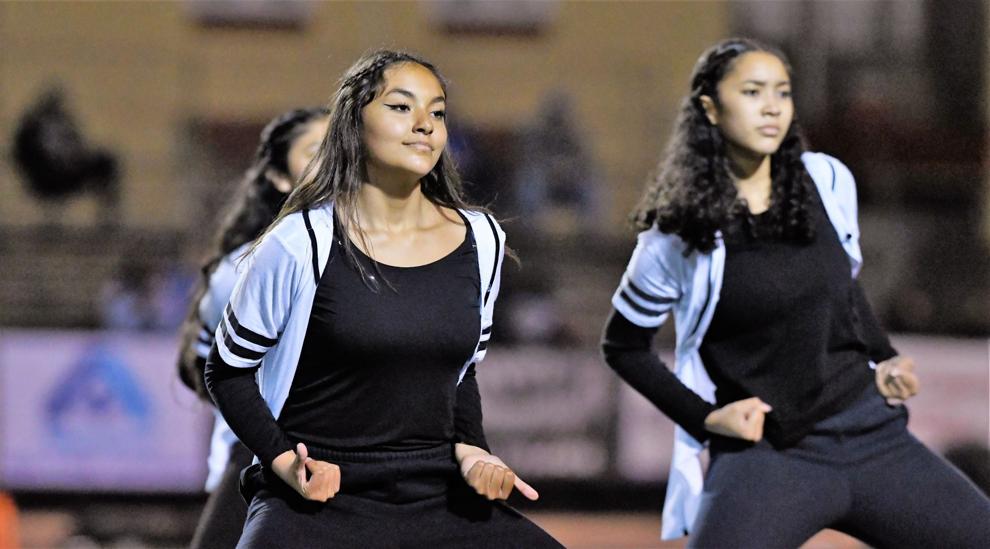 093021 SBHS LHS FB 22.JPG
Updated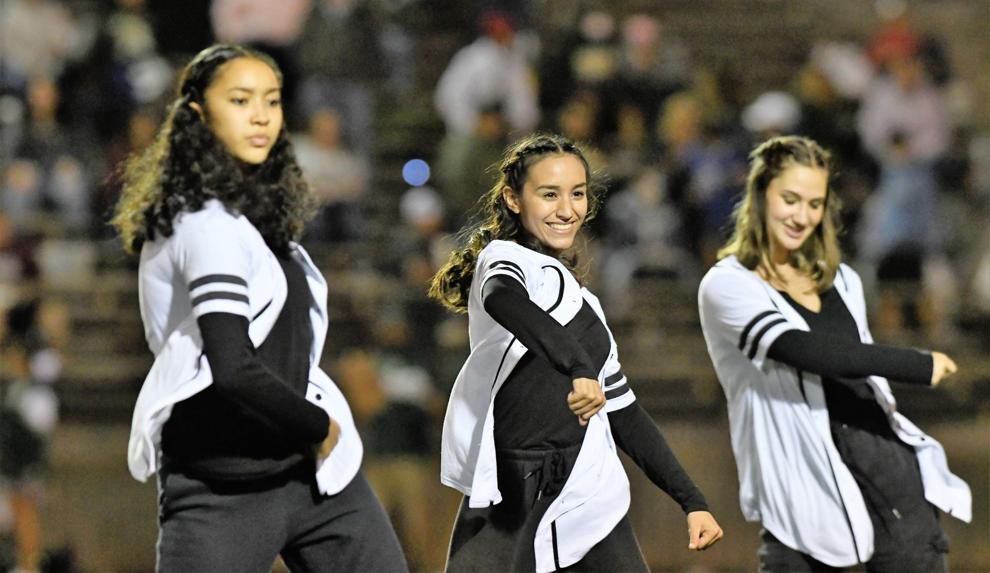 093021 SBHS LHS FB 23.JPG
Updated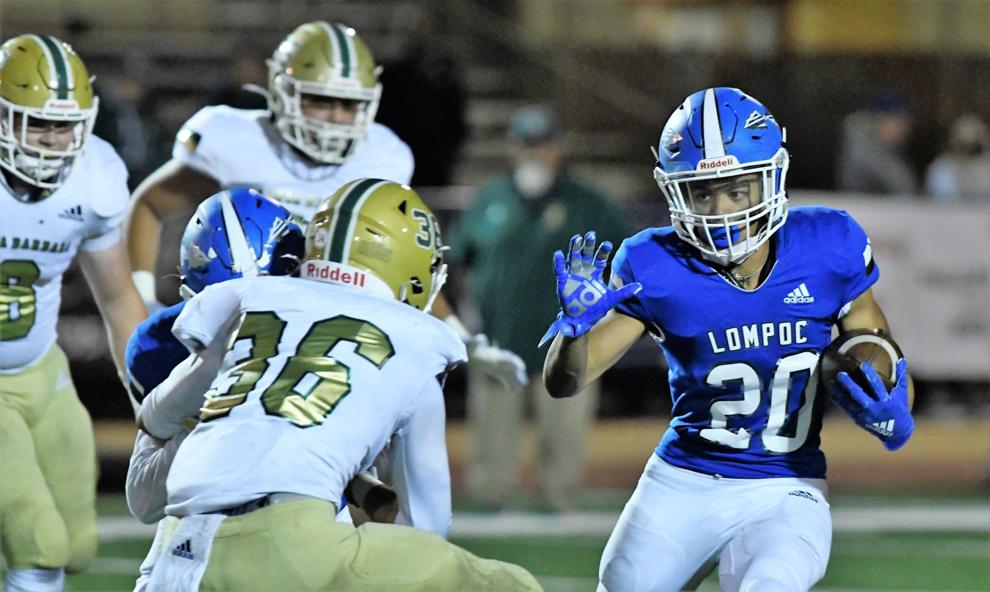 093021 SBHS LHS FB 24.JPG
Updated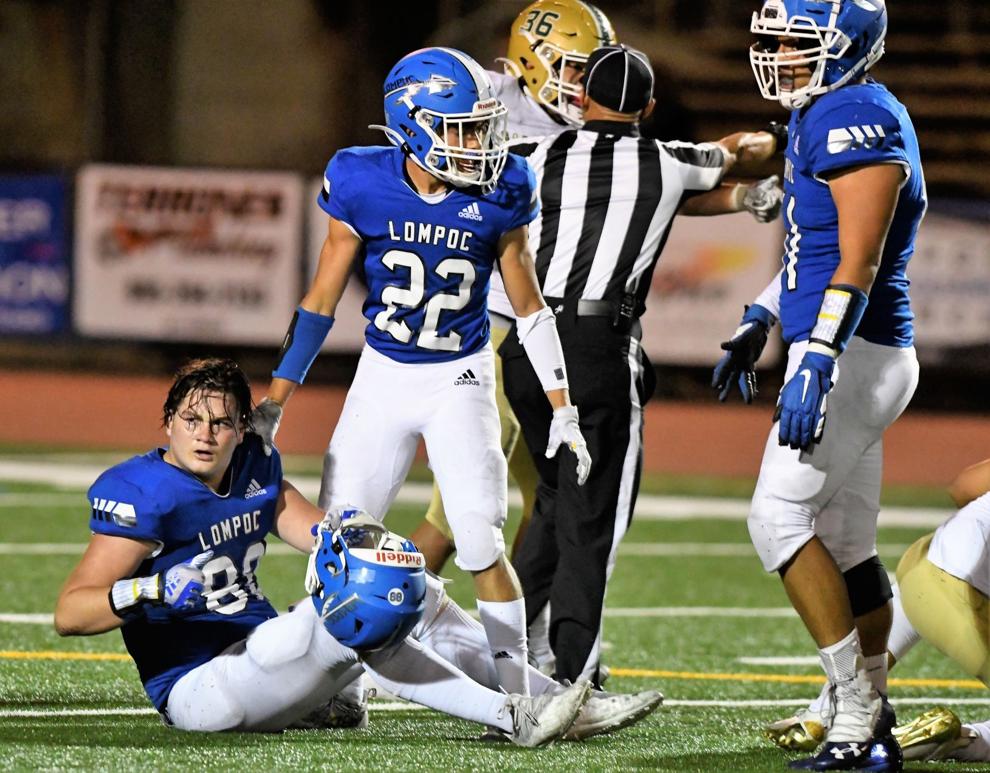 093021 SBHS LHS FB 25.JPG
Updated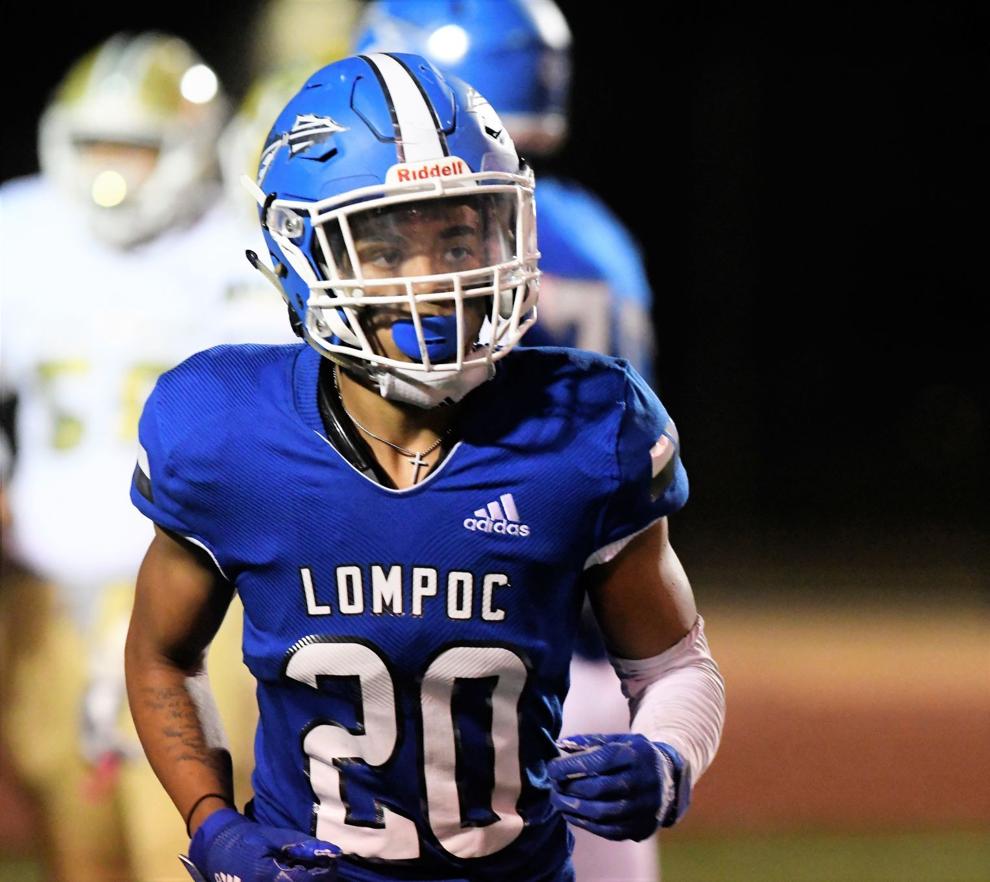 Photos: Cabrillo hosts Santa Maria in football
091721 SM Cabrillo FB 01.JPG
Updated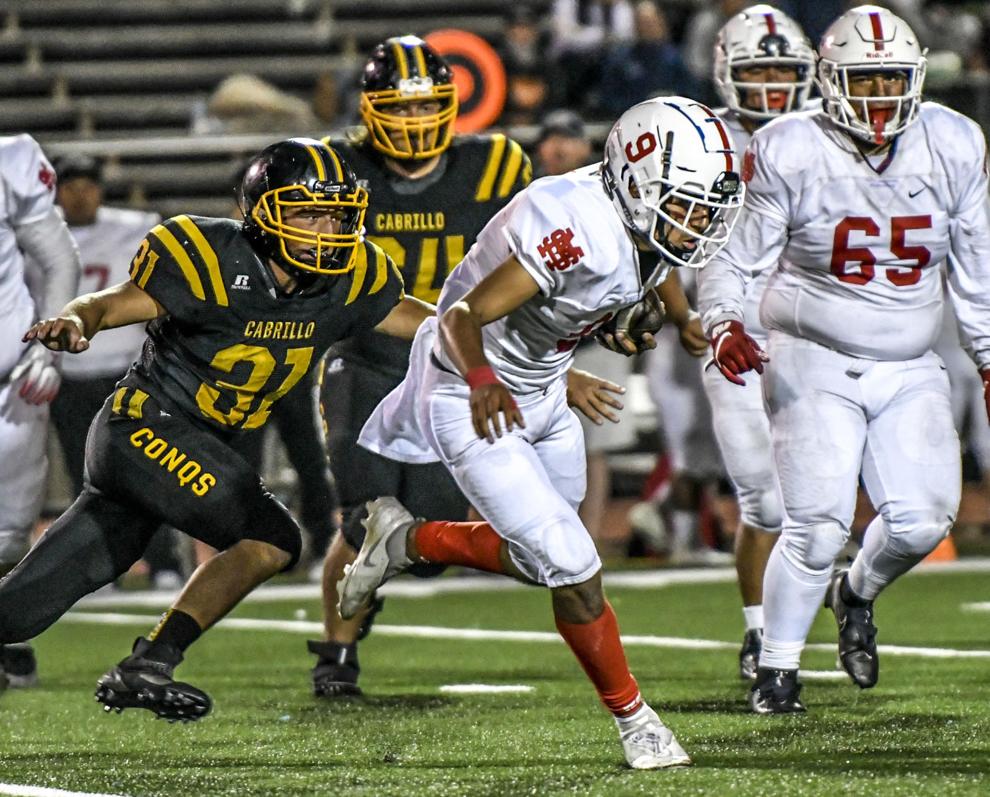 091721 SM Cabrillo FB 02.JPG
Updated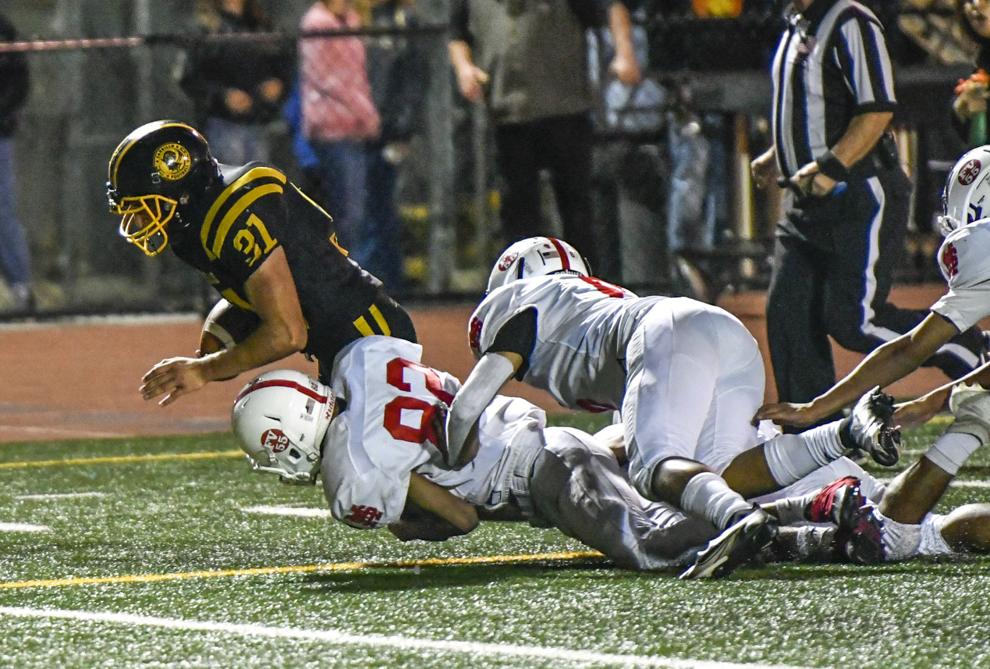 091721 SM Cabrillo FB 03.JPG
Updated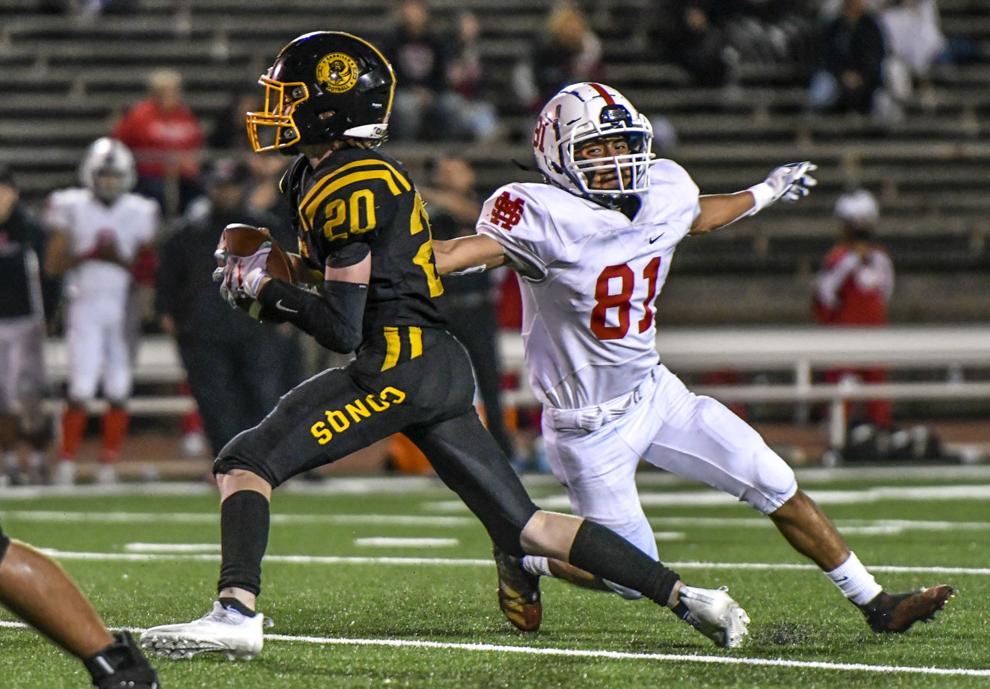 091721 SM Cabrillo FB 04.JPG
Updated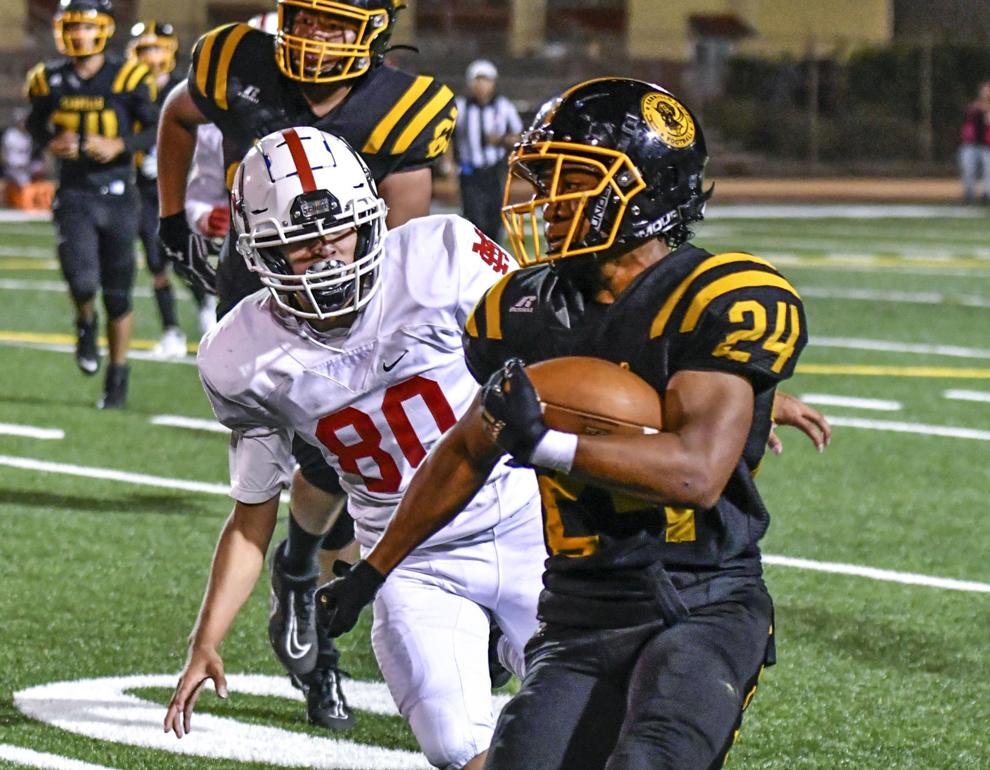 091721 SM Cabrillo FB 05.JPG
Updated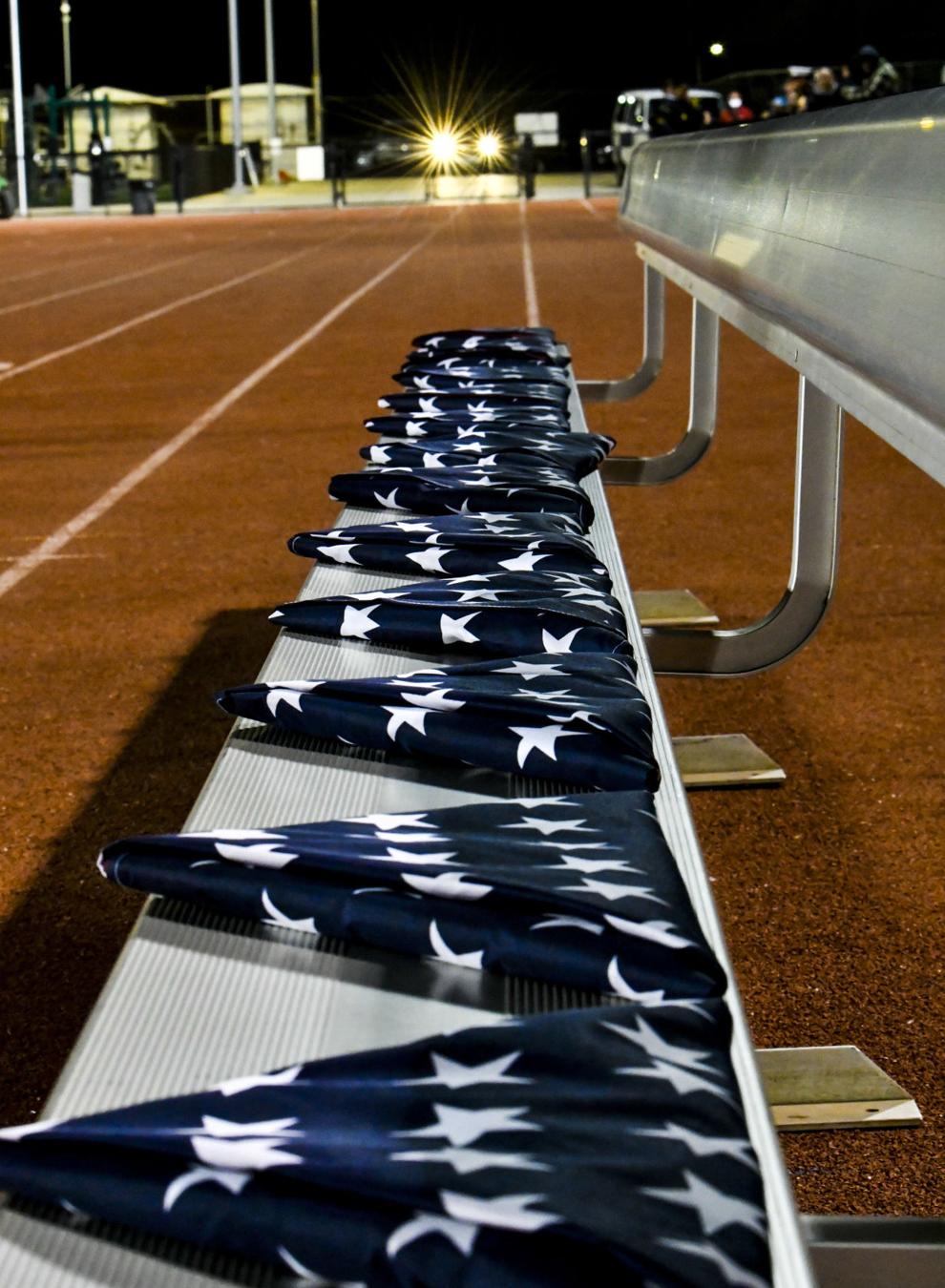 091721 SM Cabrillo FB 06.JPG
Updated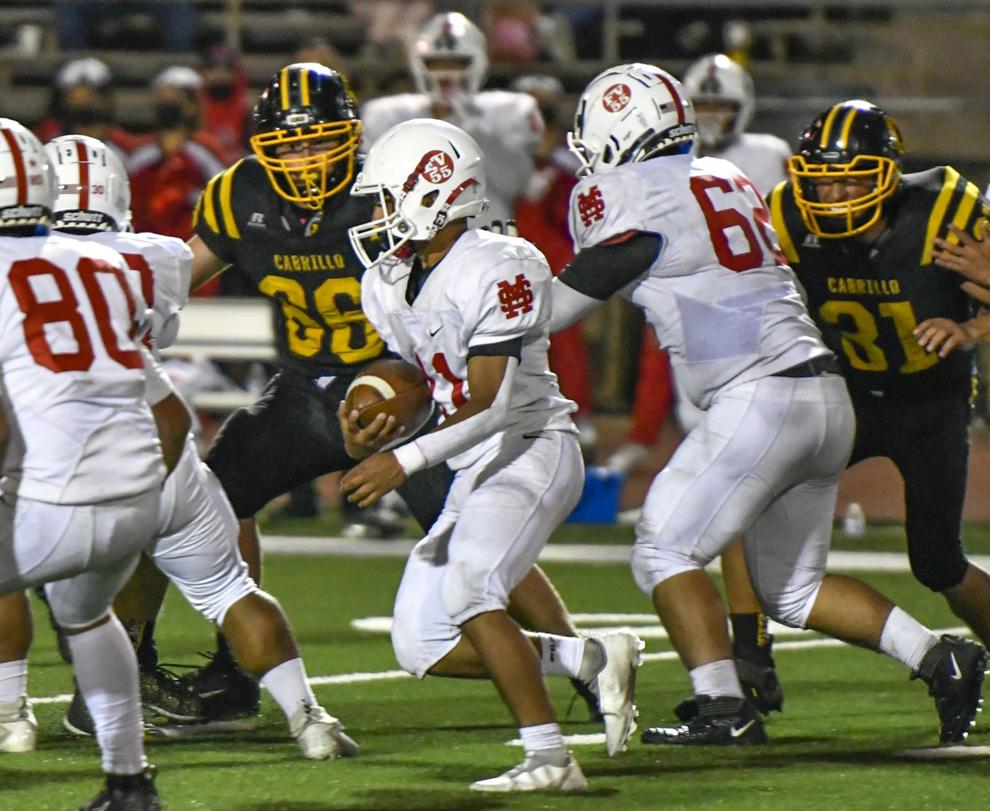 091721 SM Cabrillo FB 07.JPG
Updated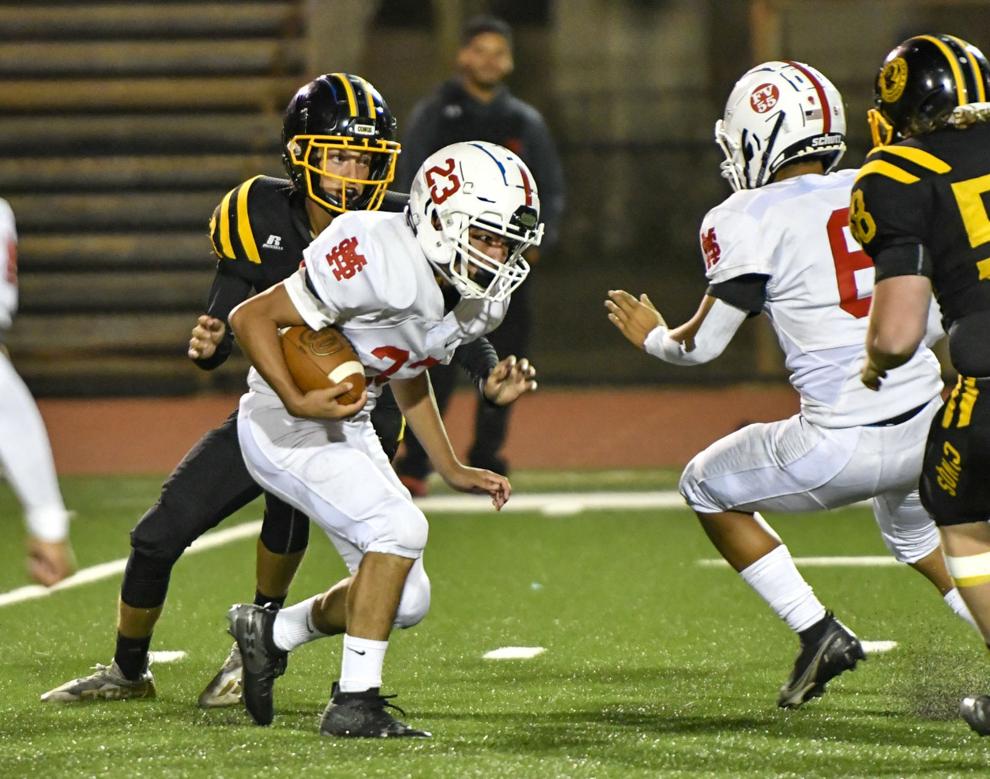 091721 SM Cabrillo FB 08.JPG
Updated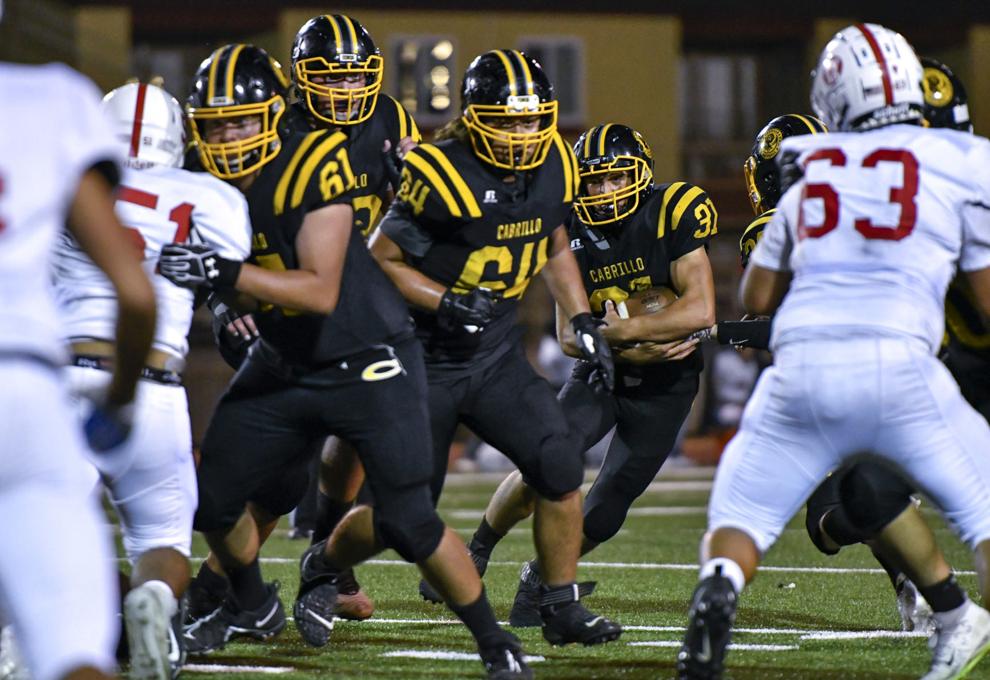 091721 SM Cabrillo FB 09.JPG
Updated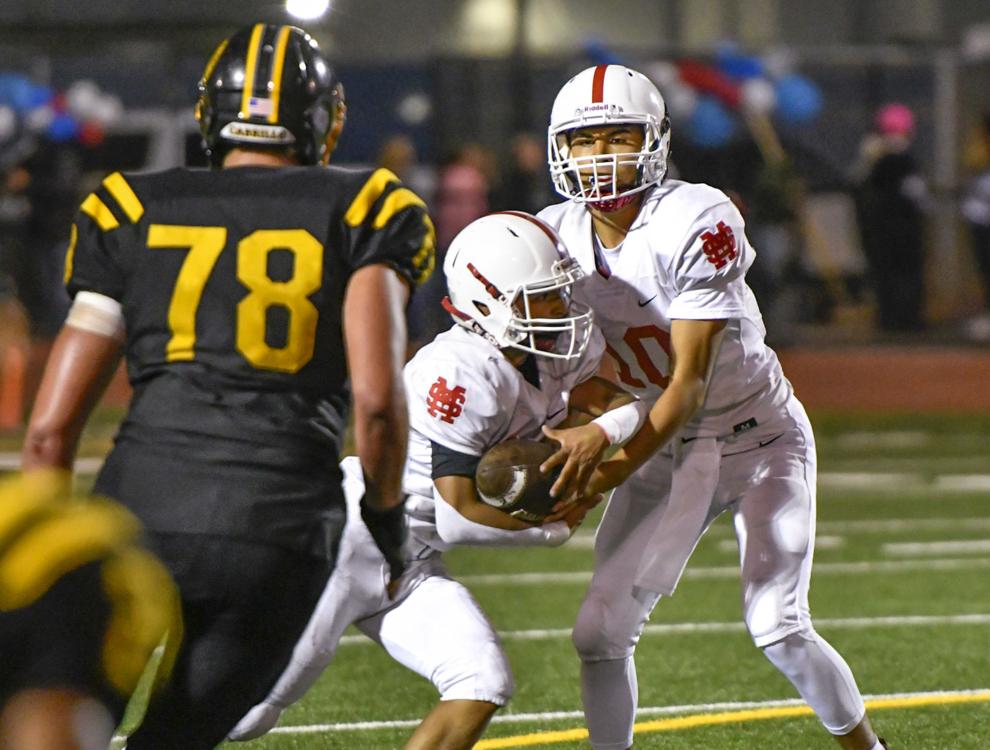 091721 SM Cabrillo FB 10.JPG
Updated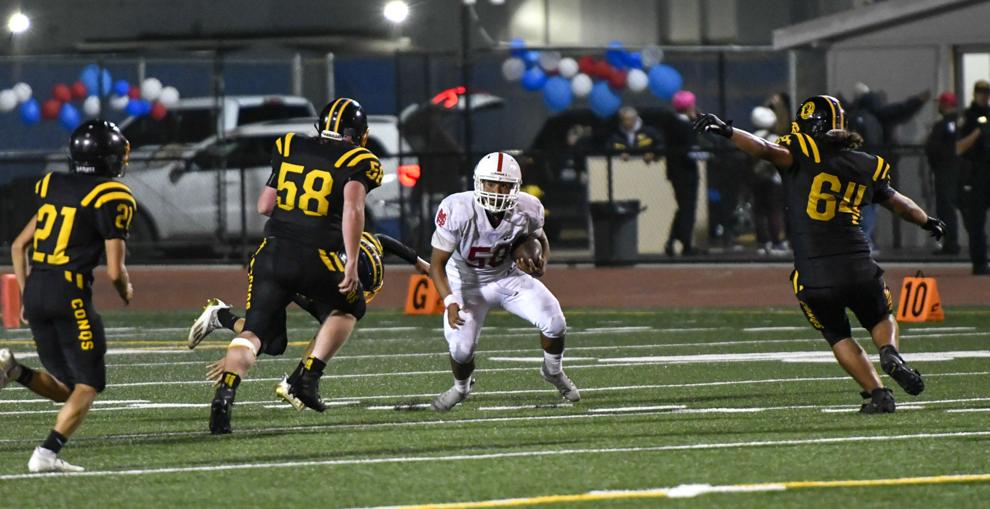 091721 SM Cabrillo FB 11.JPG
Updated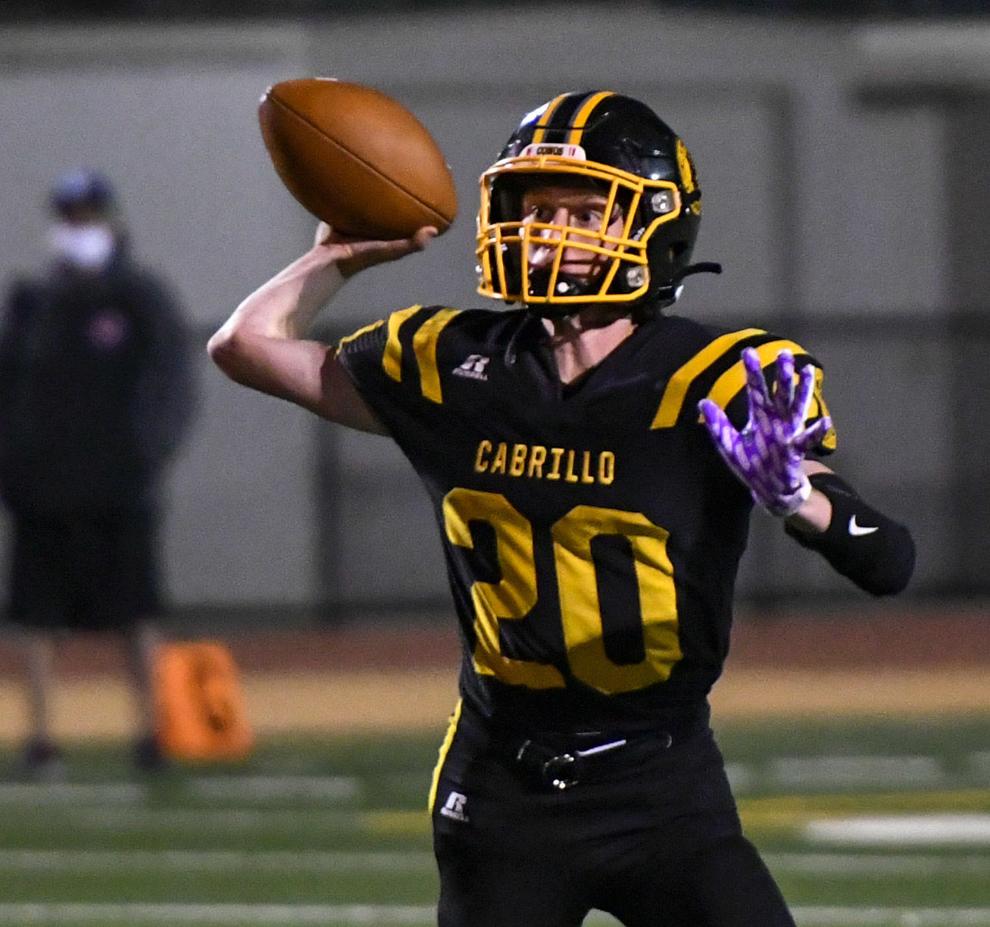 091721 SM Cabrillo FB 12.JPG
Updated