Even without 2018 state meet qualifier Kacie Slover, Nipomo's girls cross country team had a spectacularly successful 2019 debut.
The Titans won at the Central Coast Challenge that Santa Maria hosted at the Elks Unocal Event Center Saturday. Nipomo scored 40 points to runner-up Bakersfield Highland's 69 to win the varsity girls team title.
Nipomo coaches said Saturday that Slover is injured and that they hope she will be ready to go in October.
"Even though she isn't running (competitively), Kacie's still part of the team," said Nipomo sophomore Iliana Murguia, the runner-up to Bakersfield Highland junior Haley Ulloa over the mostly flat, sand and dirt three-mile course.
"Kacie does all the activities," with the Nipomo team.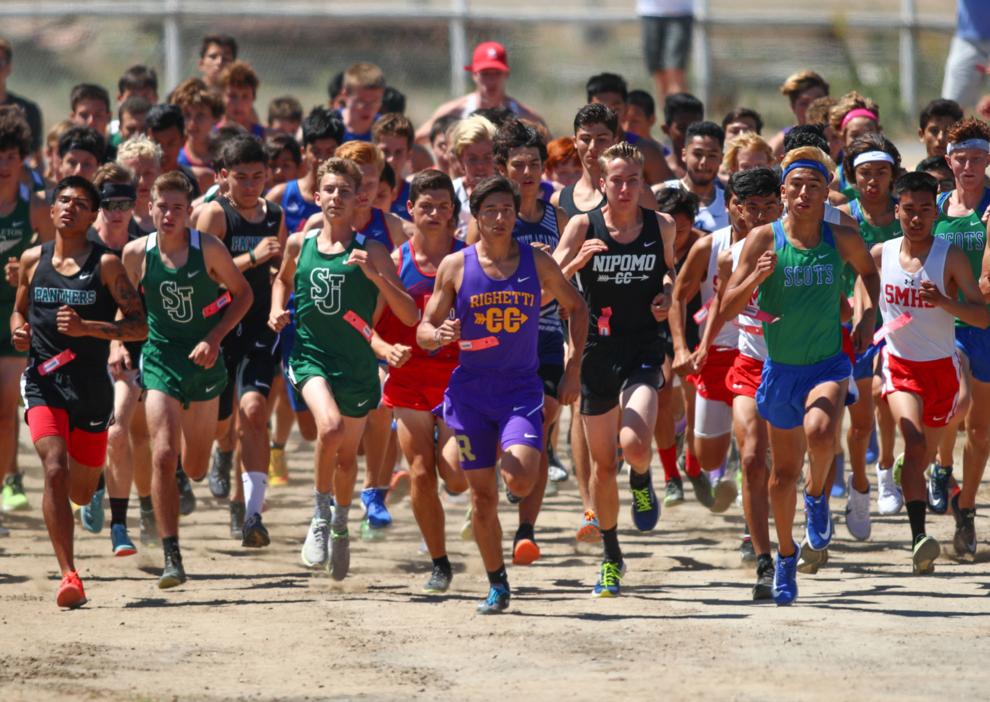 Ulloa and Murguia both ran a personal best. Ulloa won in 18 minutes, 21 seconds. Murguia finished in 19:07.04.
"It was good to start the season with a win," said Ulloa. 
Murguia led a 2-6-7-10 finish that vaulted the Titans to the team title. Kayden Sanders finished sixth, Itzel Hinojosa was seventh and Ximena Hinojosa came in 10th.
Nipomo's fifth runner, and final scorer, Kate Barnett, helped the Titans win with a solid 16th-place finish.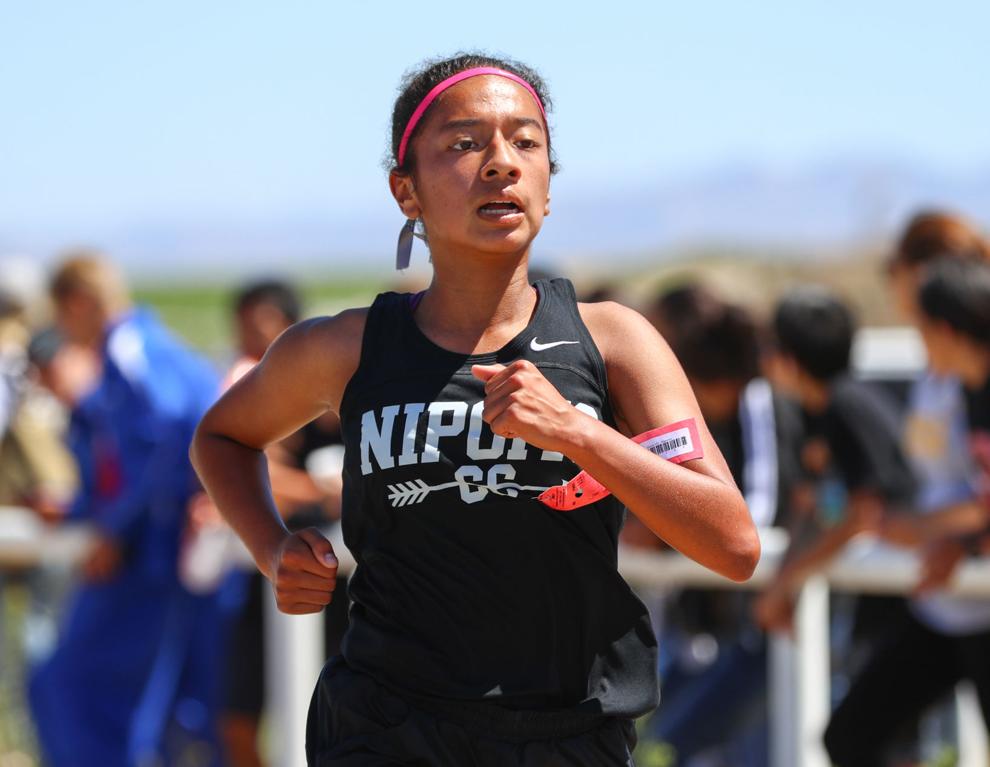 "It's very exciting for the team to win today," said Murguia. "It's a good start to the season."
Individual winner Jacob Yagers, another Highland junior, led the Scots to the varsity boys team title.
Yagers won in 15:34.01. Runner-up Yair Torres of Santa Maria finished in 15:50.53.
"I was pretty happy with that," Yagers said of his time.
"I liked the course. It's a good course. There are some parts where the sand is pretty thick, but the course isn't too hard."
As for Torres, "I was hoping for a PR, but today wasn't the day," the two-time league champion (2017 Los Padres League, CIF Southern Section and 2018 Ocean League, CIF Central Section), said.
The Saints have since been moved up to the Mountain League.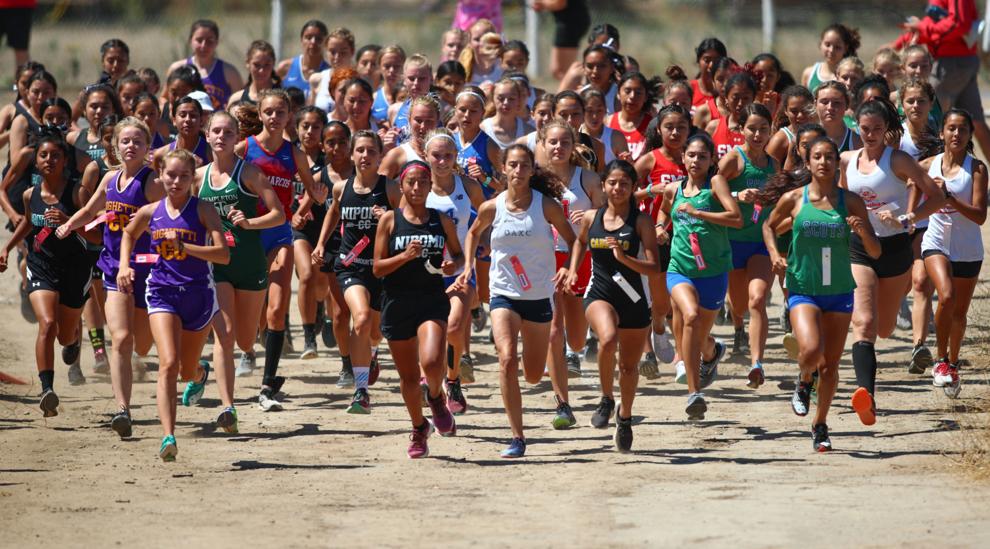 The Highland boys scored 41 points to runner-up San Marcos' 57. Santa Maria was third with 64. Torres' Saints broke up the San Marcos run of Santa Barbara County championships last year.
On a scale of 1 to 10, Ulloa and Murguia both gave the course an eight, both in terms of difficulty and how they liked it.
Naylea Calderon's eighth-place finish led the Righetti girls to third place in the 11-team field. The Warriors scored 87 points.
Santa Maria finished fourth with 125 points. Orcutt Academy, with two runners in the top five, placed fifth with 130.
Orcutt's Sonia Wasserman finished third. Teammate Devyn Kendrick finished fifth.
Doris Nogales led Santa Maria. She finished 21st.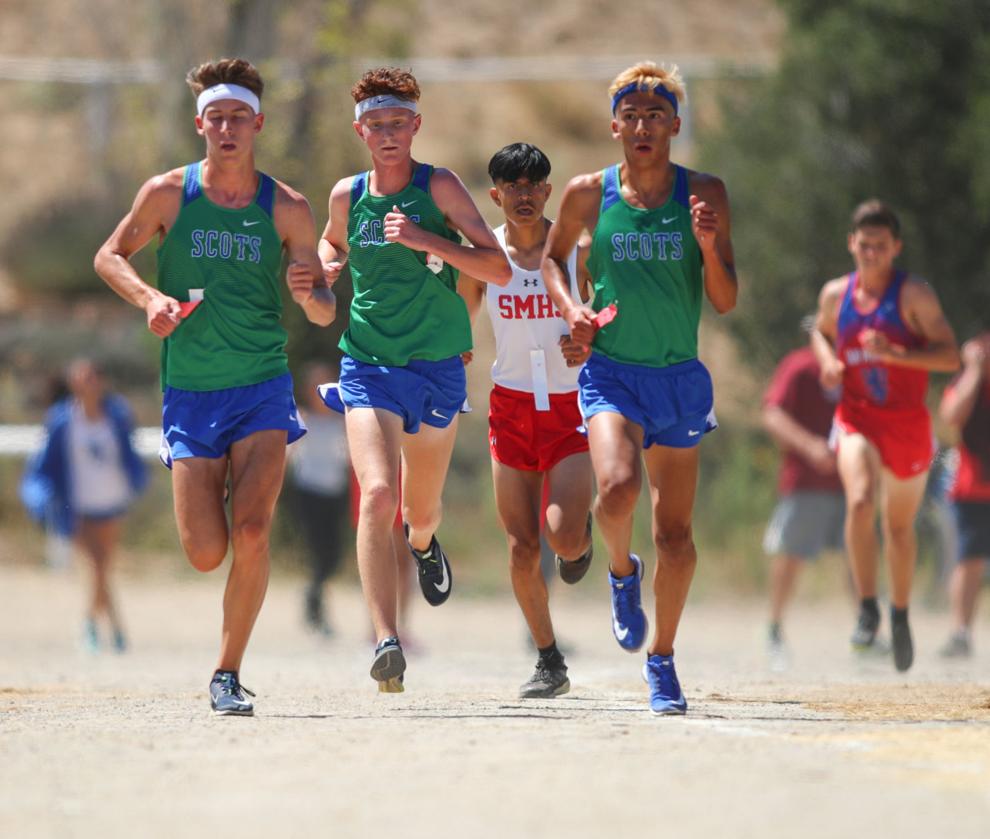 Pioneer Valley was sixth with 148 points. Lompoc was seventh with 175. Cabrillo finished 10th with 220, and St. Joseph was 11th with 276.
Some team leaders included Kendra Hockett for Lompoc (12th place), Stephanie Jimenez for Pioneer Valley (20th), Alyssa Hess for Cabrillo (21st) and Alexis Medina for St. Joseph (39th).
Cabrillo finished fourth in the 11-team boys field with 99 points. Pioneer Valley, whose Avery Francisco and Cresencio Chavez finished ninth and 10th respectively, was fifth with 128.
Nipomo finished sixth with 163. Lompoc finished seventh with 187, Righetti was ninth with 215 and St. Joseph was 10th with 232. Righetti's Fabricio De La Cruz cracked the top 10, placing eighth.
Some team leaders included Jacob Brown for Cabrillo (14th place), Austin Boersma for Nipomo (16th), Jesse Gonzalez for Lompoc (21st) and Giacomo Curti for St. Joseph (34th).
Santa Maria won the boys junior varsity team title with 38 points. Pioneer Valley's Kimberly Castro won the girls junior varsity race in 22:22.69.
Photos: Nipomo girls wins at Santa Maria High's Central Coast Cross Country Challenge