Editor's note: Vote on our three sites, santamariatimes.com | lompocrecord.com | syvnews.com |
The vote totals will be combined from all three sites to determine the winner. This is an open-access poll and is not scientific.
Who gets your vote this week? Up for the honor are Chris Miller, Logan Ast, Max Stineman, Nate Reese, Nick Martinez, Sheldon Canley Jr. and Tommy Nunez.
Last week featured a veritable mountain of jaw-dropping performances. 
Of course, Logan Ast set a Santa Ynez single-game rushing record in a 41-3 win over Dos Pueblos.
But there were also some fantastic games just beneath the surface that you have to dig for.
Chris Miller, Righetti JR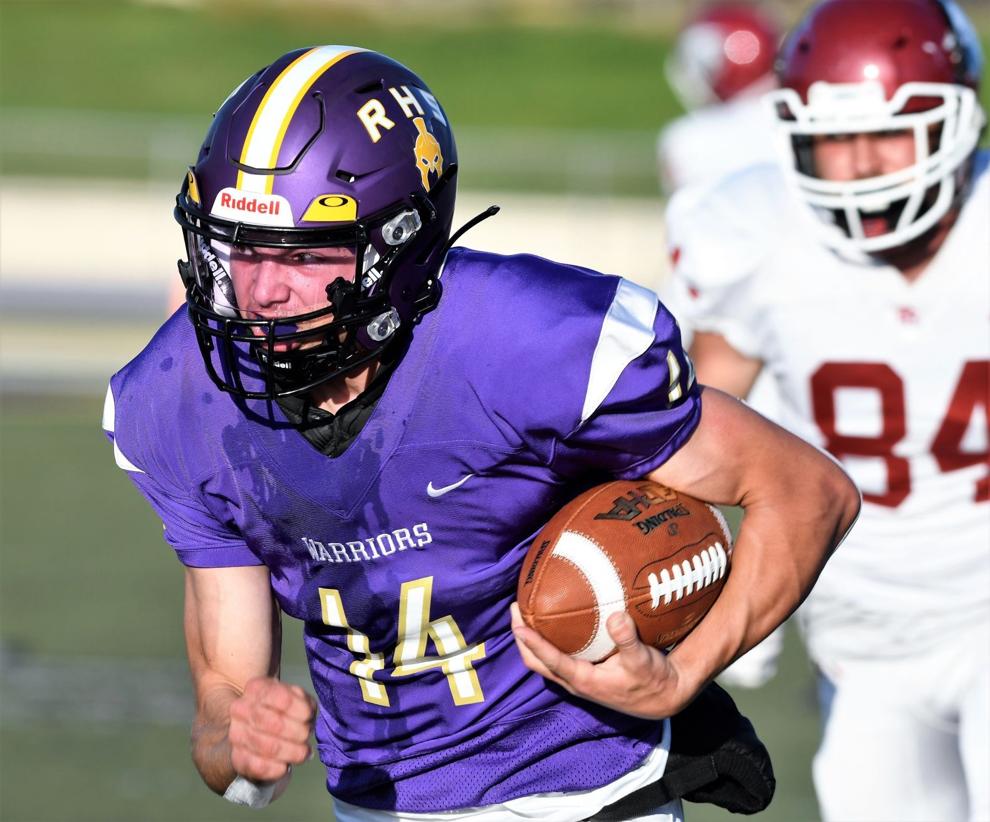 Over at Righetti High, as the Warriors kicked off their season with a 34-7 win over Paso Robles, Chris Miller was all over the field making plays.
Miller scored twice and intercepted two passes. He nearly returned one of those INTs for a touchdown, but the play was negated by a penalty.
He also scooped up a fumble and nearly returned that for a touchdown, getting tackled near the 1-yard line. He caught a touchdown pass from Joaquin Cuevas and rushed for another.
Logan Ast, Santa Ynez SR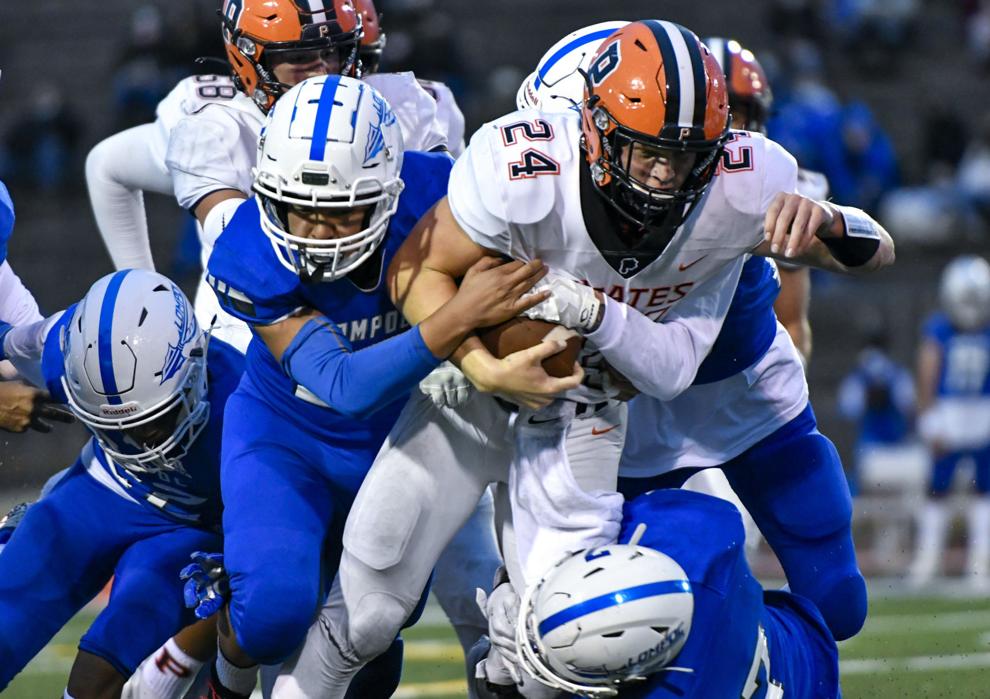 Ast totaled 327 yards on the ground, the sixth best single-game mark in Santa Barbara County history. He carried the ball 32 times and scored four rushing touchdowns. He also caught three passes for 47 yards. 
Ast is the reigning Player of the Week after winning the award for his performance against Santa Barbara on March 26. He had 283 yards of offense and four touchdowns in that 46-28 win for the Pirates.
Ryan Mole has the county record after topping 350 yards rushing in 2004. 
Max Stineman, St. Joseph SR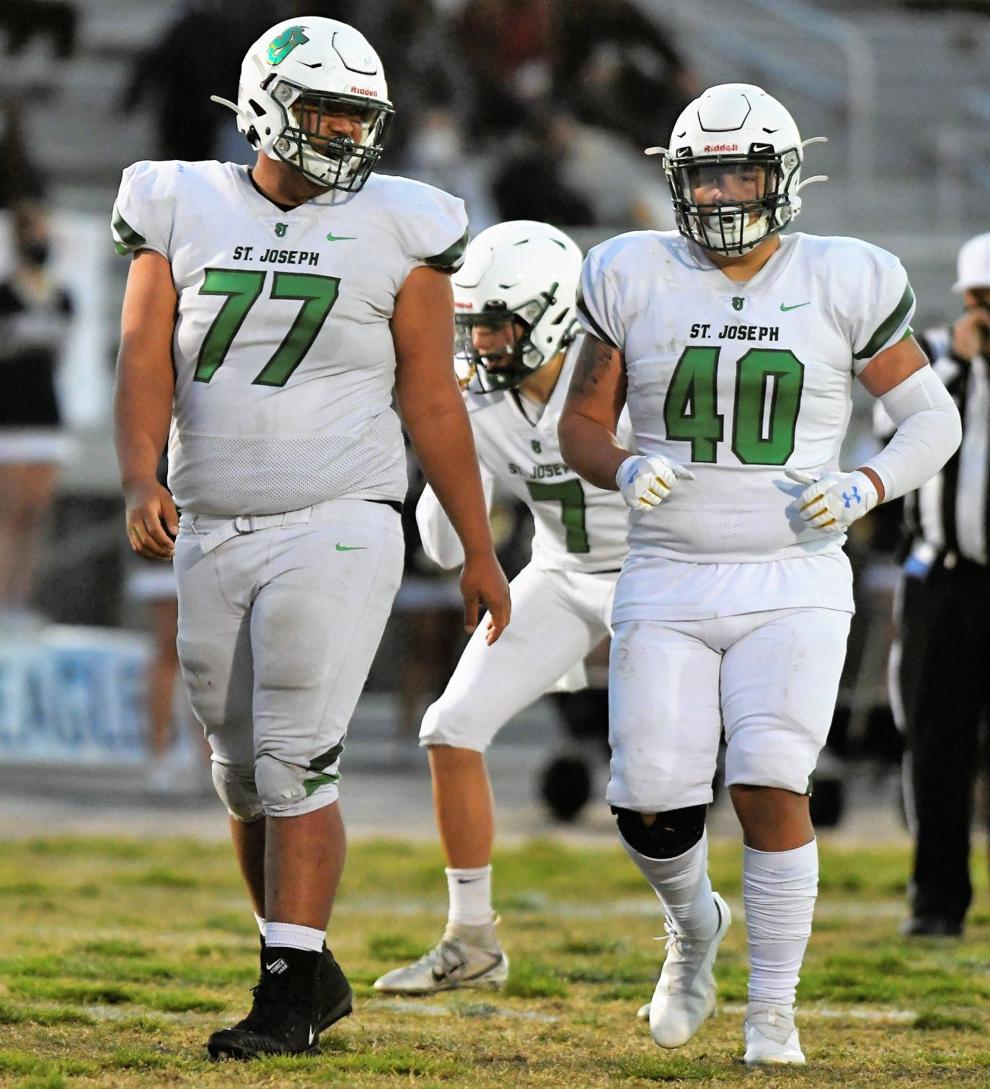 At St. Joseph, the Knights' offensive line has been dominant all spring as they've just been rolling up everyone they've played.
In the 41-6 win at San Luis Obispo, Max Stineman, a senior tackle, led that group as the Knights achieved near perfect balance in the passing and rush game.  
Stineman's offensive line helped senior Darien Langley rush for 96 yards on 14 carries with two touchdowns as Brett Burress had 89 rushing yards and two more touchdowns. Freshman quarterback Caden Cuccia was a perfect 11-of-11 for 203 yards and a score.
Nate Reese, Nipomo JR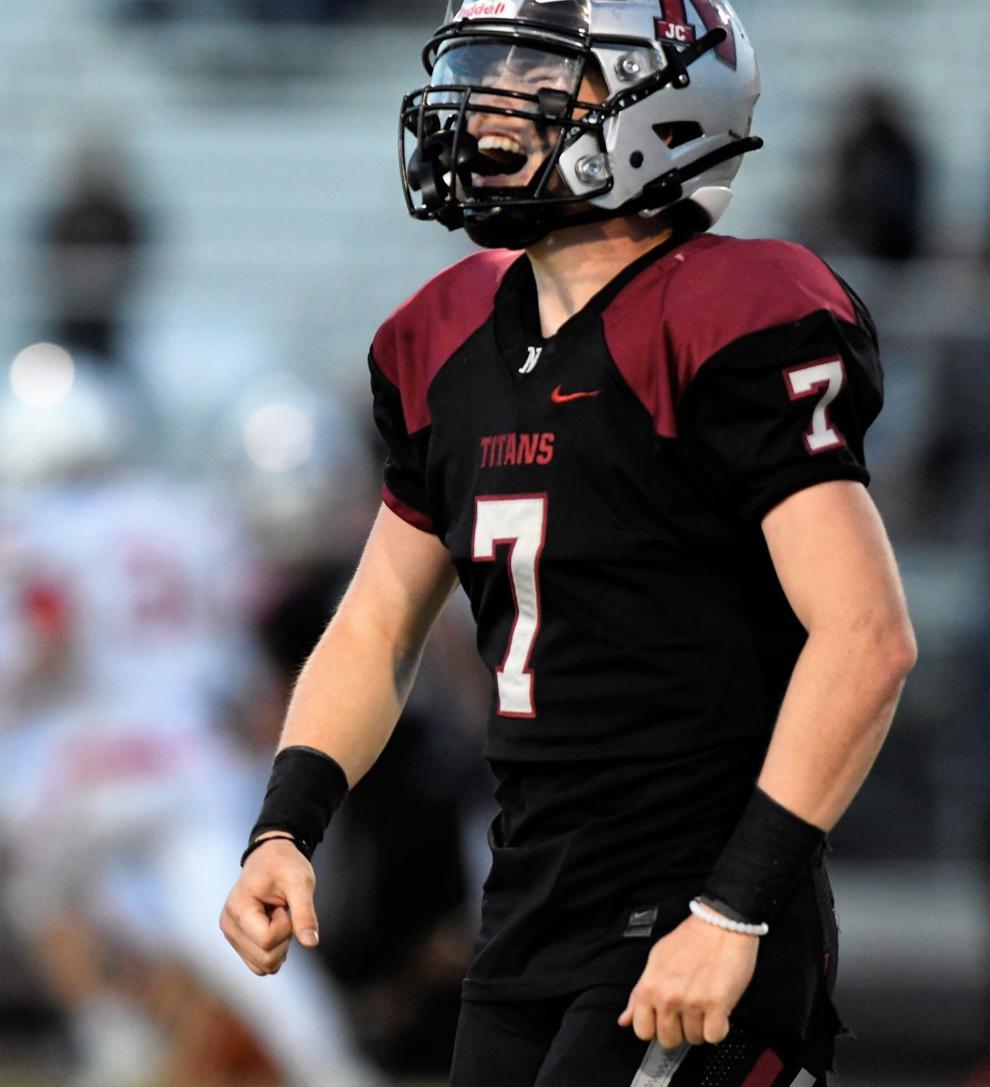 Nate Reese and the Nipomo offense has been improving ever since the fourth quarter of the Santa Maria game. Reese, a junior QB, helped the Titans score a 42-7 win over Morro Bay on Friday.
Reese accounted for three touchdowns, throwing two and rushing for one. Reese completed 13-of-18 passes for 110 yards, two TDs and two interceptions. He also rushed for 34 yards on seven carries with a score. Nipomo plays at Pioneer Valley Saturday at 3 p.m.
Nick Martinez, Santa Maria JR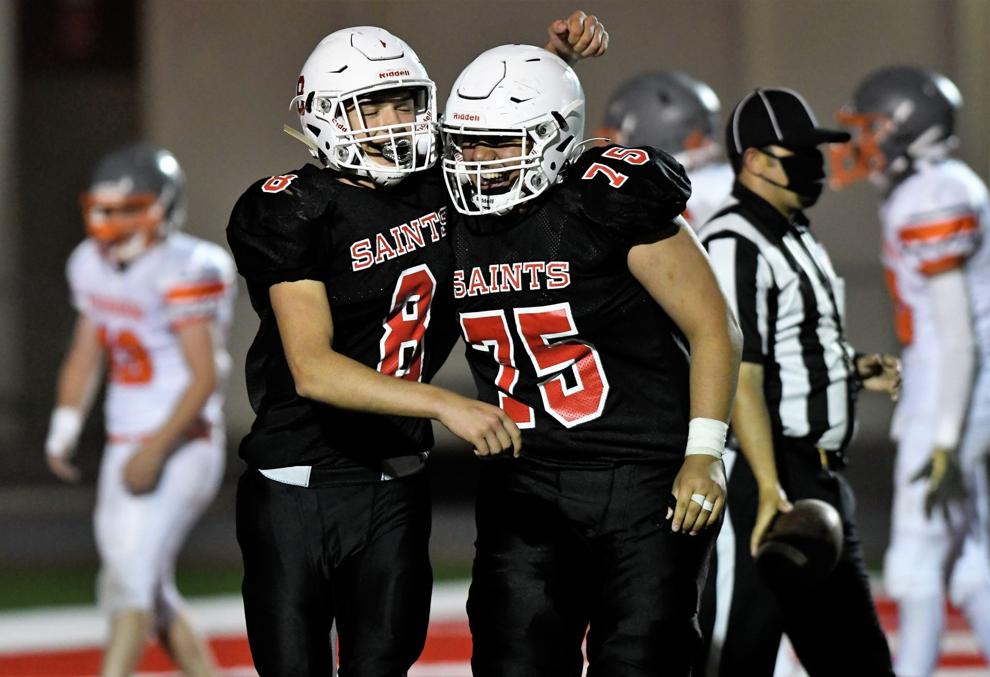 At Santa Maria High, Nick Martinez continued his stellar spring, catching two more touchdown passes to bump his season total to five.
Martinez also forced another fumble and is the Saints' leading tackler on the season.
This is Martinez's second nomination.
Sheldon Canley, Lompoc JR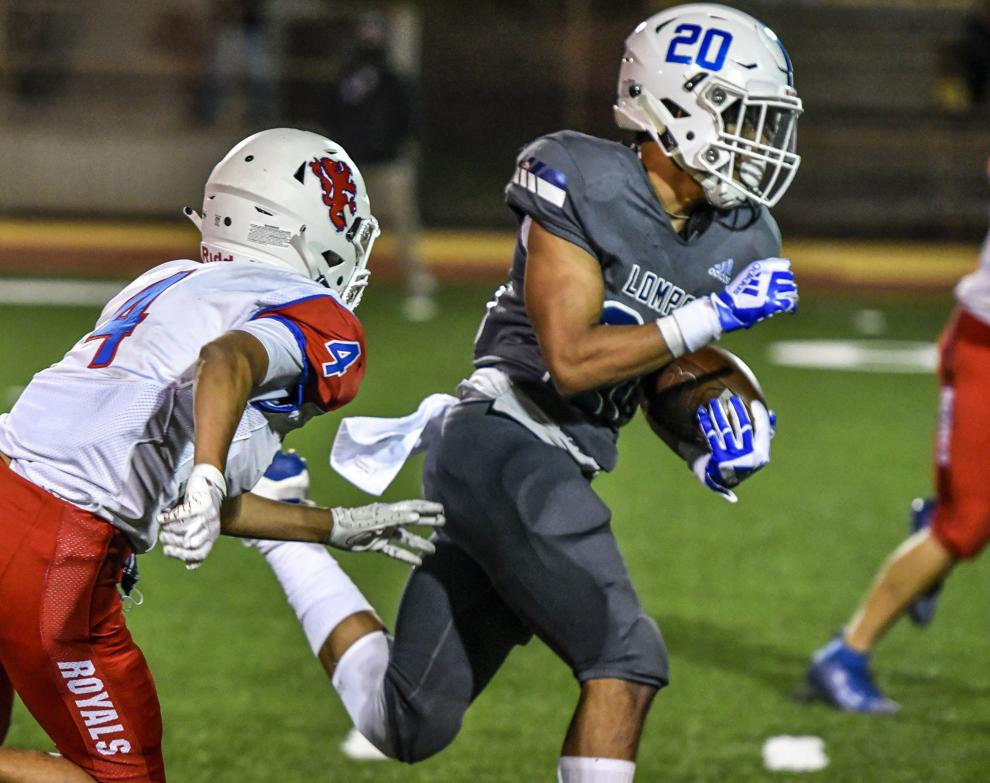 Sheldon Canley Jr. has been cruising this spring, averaging about 11 yards per carry.
He had his biggest game of the spring on Friday in the 54-7 rout of San Marcos.
Canley Jr., the area's top recruit, only needed nine carries to score three touchdowns and rush for 178 yards.
In three games, Canley has carried the ball 34 times for 378 yards and seven touchdowns. (He also has eight catches for 70 yards).
Tommy Nunez, Pioneer Valley RB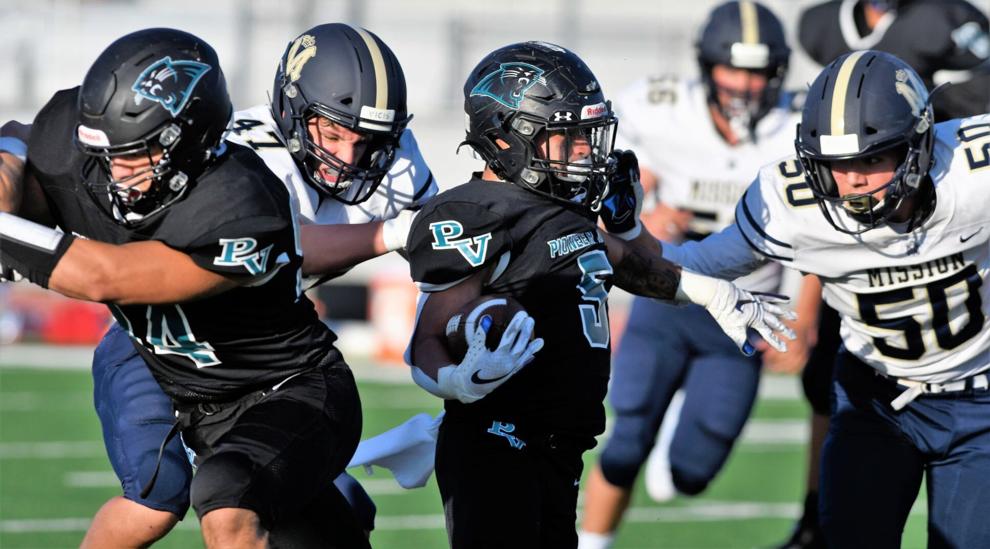 In the odd Wednesday game last week, Tommy Nunez powered Pioneer Valley past Mission Prep in that stunning 13-6 win for the Panthers.
Nunez scored both touchdowns and also played solid defense at outside linebacker as the Panthers shut down the Royal rushing attack. Nunez had a 16-yard TD run and caught a 2-yard pass from Angel Vargas.
"Without Tommy we wouldn't have won this game," John Beck, the second-year Panthers coach, said. "That's all there is to it. He is the heartbeat for our team, you have no idea what that guy is going through right now and the things he's doing in his life. He's sacrificing a lot to be out here with these guys for these four games. I can't say enough about his ability to raise these guys up and get them to believe in themselves. He fights every day in practice, he does everything for us."
VOTE for Player of the Week