While most of the nation has been glued to the 2018 World Cup soccer games, Julian Araujo has spent his last year establishing his impact with The Barca Academy in Arizona.
And now, after completing his first season with the club soccer academy that houses its own players and coaches, the former Lompoc High boys soccer standout has come home as a changed young man and a recipient of these accolades: An-All West Conference Best XI defender at right fullback and leading his team to a third place finish in the U.S Soccer Developmental Academy for the 2018 season.
"It's a blessing," Araujo said by phone last week. "My sacrifice, my commitment, it's a blessing and me getting that award has made my family proud."
Araujo made the decision to leave his family and Braves teammates one summer ago to pursue a professional soccer career after two seasons with LHS. He landed at the Barca Residency Academy located in Casa Grande, Arizona, the academy that is affiliated with FC Barcelona. According to its Twitter account, the venue is the first and only full-time residency academy in the United States.
By making the choice to leave Lompoc for Barca, Araujo had to sacrifice the following: His enrollment status at LHS, not suiting up for the eventual 2017-18 Los Padres League champion boys soccer team and lastly, being around his family — which Araujo admits was the hardest part.
"The hardest things would be me trying to get through the tough times without my family by my side," Araujo said.
He cites his friend Michael Taylor's passing in March as one moment that hit Araujo hard during his time in Arizona — as the soccer player called "M.T." was one of his closest friends.
Another difficult aspect was getting to know his new coaches after spending his last season with Marco Vargas as his head coach. Araujo quickly figured out, though, that Vargas' coaching style isn't vastly different from the Barca Academy coaches, which had FC Barcelona coaches on the staff.
You have free articles remaining.
"Every coach has a different vibe. But we all got along with the coaches and we actually live with them," Araujo said. "They're actually no different (than Vargas) because they want to win and want what's always best for us."
Araujo immediately established a strong camaraderie with his new teammates on the U17 team.
"Everybody got better. We all learned and improved every aspect of our game," Araujo said.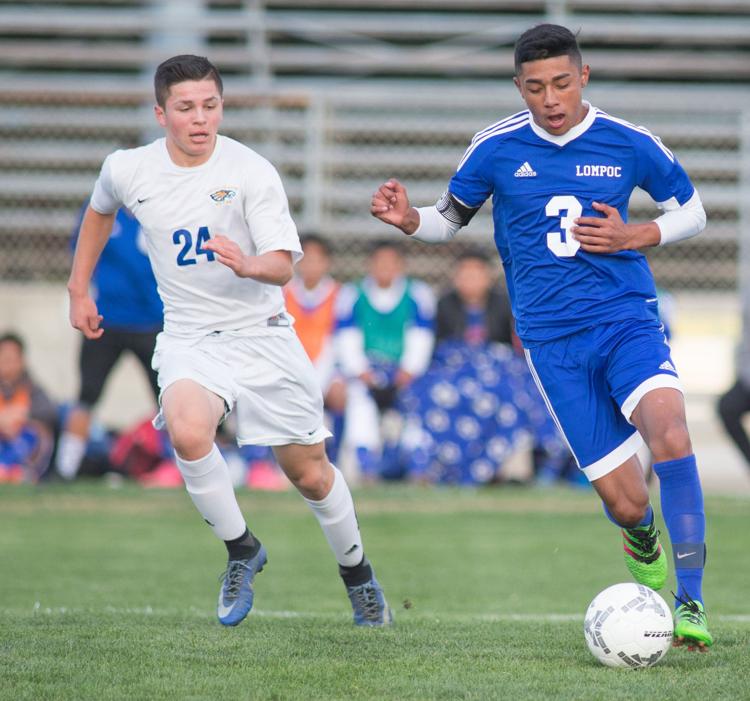 He showed his versatility by locking things down on defense from his right back position — which is considered a fullback position on the soccer field — and by pushing the field on offense and setting up scoring opportunities, another responsibility of the right back.
Araujo returned to Lompoc during the week of July 9 to recharge from his nearly year long grind of being in Arizona. He tells The Times that pro soccer teams in Major League Soccer (MLS) and overseas have recently reached out to him to inquire more about Araujo.
Overall, Araujo's first taste of being on his own brought change to his soccer game — and his life away from the field.
"Off the field, I've learned to live on my own and without my parents. But on the field, I was with great players and coaches," Araujo said.