After the Round Table season began with five straight football players winning the Male Athlete of the Week honor, there's now a growing streak of non-football players taking the honor.
On Monday, at the Northern Santa Barbara County Athletic Round Table luncheon held at Giavanni's Pizza in Orcutt, Santa Ynez water polo standout Henry Allen earned the Male Athlete of the Week honor. 
That's the second straight week for the honor to go to an athlete outside of football, the sport that typically dominates the fall Round Table season. Hancock soccer player Bryan Nunez won last week.
Allen certainly earned the honor.
The senior played in six games last week and scored 31 times while also swiping 14 steals. He has 92 goals on the season for the 16-3 Pirates. 
"It's a total honor and I'm so grateful for my team and my coach supporting me and giving me the opportunity to become Athlete of the Week," Allen said. 
Cabrillo tennis star Kayla Kling earned the Female Athlete of the Week honor. She won all six of her sets last week against Channel League foes San Marcos and Dos Pueblos. The junior is 32-2 overall and 17-1 in Channel League play. 
During her acceptance speech, Kling thanked her school and teammates for welcoming her to Cabrillo when she transferred to the school last year when she was "just a little corn flake from Nebraska."
"Knowing I got the award was a really big deal for me," Kling said. 
Kling has more than held her own against the elite players from the Santa Barbara schools. 
"It's definitely challenging because they have so much energy and they're so encouraging and active," Kling said of her opponents. "They have a lot of different things they can throw at you and they're really, really determined."
Kling has been playing tennis for six years and says her biggest weapon on the court is her power. 
"My forehand and my serve are definitely my two biggest strengths," Kling said. "I keep up my power and spin, I always try to work as much as I can on it. I'm a very hard hitter and that can be challenging to some people who are not used to that. A lot of players nowadays have a lot of spin and not a lot of pace."
Valley Christian
Volleyball coach Rebecca Maples brought Jenna Mason and Lanarn McDonald. 
VCA football coach and athletic director Pete Fortier recognized players Jared Moore, Tyler McCoy and Matt Holihan coming off the Lions' 66-60 loss at Cuyama Valley.
"We have seven guys that play both ways," Fortier said. Moore caught four touchdown passes in the loss last Friday. "This is his first year ever playing football and he had an awesome game," Fortier added.
Holihan rushed for almost 150 yards and scored three rushing touchdowns. McCoy had 11 tackles on defense and threw six touchdown passes.
Santa Ynez
Athletic director Ashley Coelho spoke for Pirate athletics, mentioning her girls golf team that entered the week 11-4 overall and 6-2 in Channel League play. The Pirate girls tennis team started the week 6-10 overall and 2-4 in Channel play. The Pirate girls volleyball team entered the week 9-17 overall and 3-6 in league play. 
Jake Kalkowski spoke for his water polo program. 
"We have 14 seniors on our team this year," Kalkowski said. Jacob Thielst and Allen represented the Pirates.
"A mark of a good player is how they step up in big games and Jacob stepped up in that game against Dos Pueblos last week with four goals and four assists."
Kalkowski spoke of Allen's dedication to the program and the sport of water polo.
"One of the things that stands out about him is that we have 2 1/2-hour practices and every day after our practice he will go and volunteer with the JV team and spend another two hours helping the younger players," Kalkowski said. "That says a lot about his character and I hope that spreads to the guys that are coming up down the road."
Orcutt Academy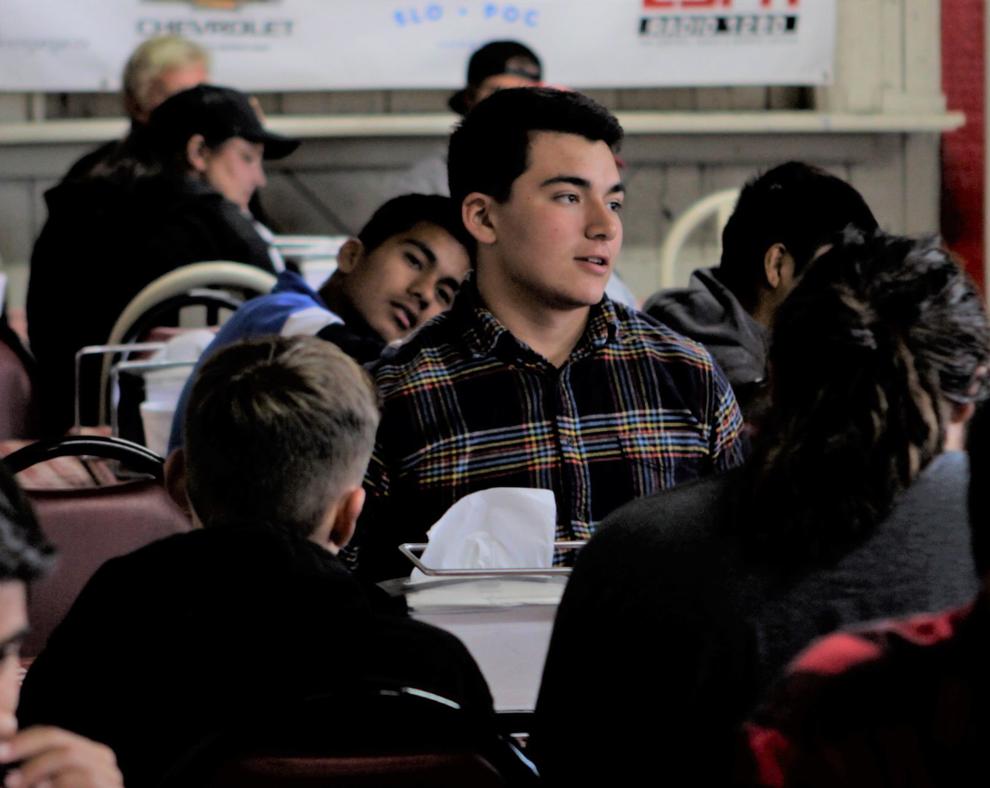 Assistant football coach Josiah Morales brought players Michael Wagner, Nathan Piacentini and Marc Valdez as the Spartans are coming off their Homecoming win over Frazier Mountain. 
Sonia Wasserman and Luke Fina represented cross country for the Spartans.
Wasserman broke the school's record this weekend at the Clovis Invite, athletic director Chad McKenzie said. 
"This has been our strongest season in three or four years and (Wasserman) is the biggest reason. She's breaking school records and the younger girls are following her," McKenzie said. 
Lompoc
Claudia Terrones opened for the Braves and noted that football player Jacob Nunez, an offensive lineman, was the first lineman to win the Homecoming king honor at LHS. 
The Braves are hosting the 13th annual Braves Classic on Saturday, their annual golf fundraiser.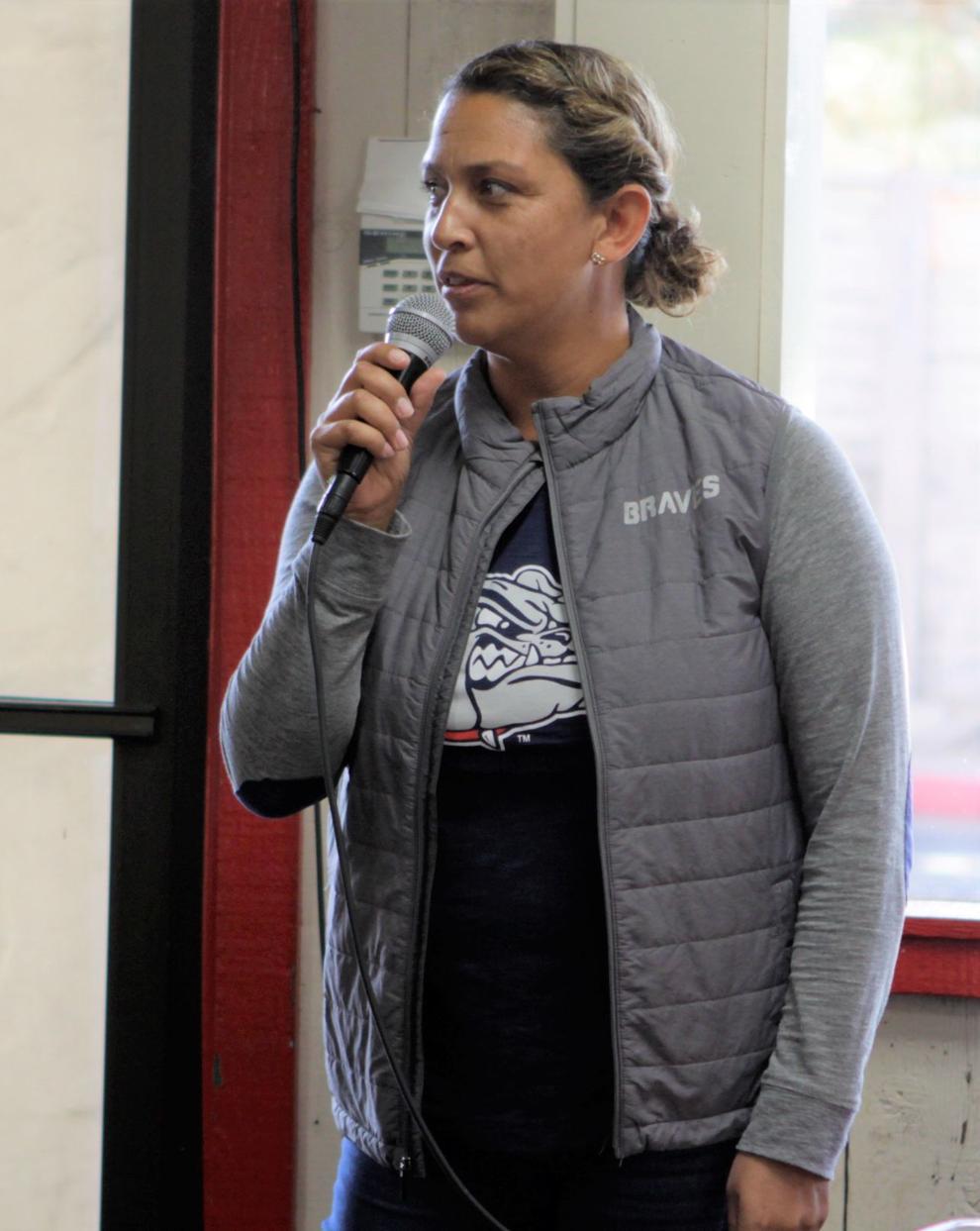 Lompoc cross country runners Mallory Branum and Kendra Hockett spoke for the Braves. Branum is a sophomore who played four sports last year. Hockett and Branum both raced at the Clovis Invite last weekend. Branum placed second at a league race last weekend at Cabrillo. 
Angelo Ortiz and Andres Lorena spoke the boys cross country team.
Righetti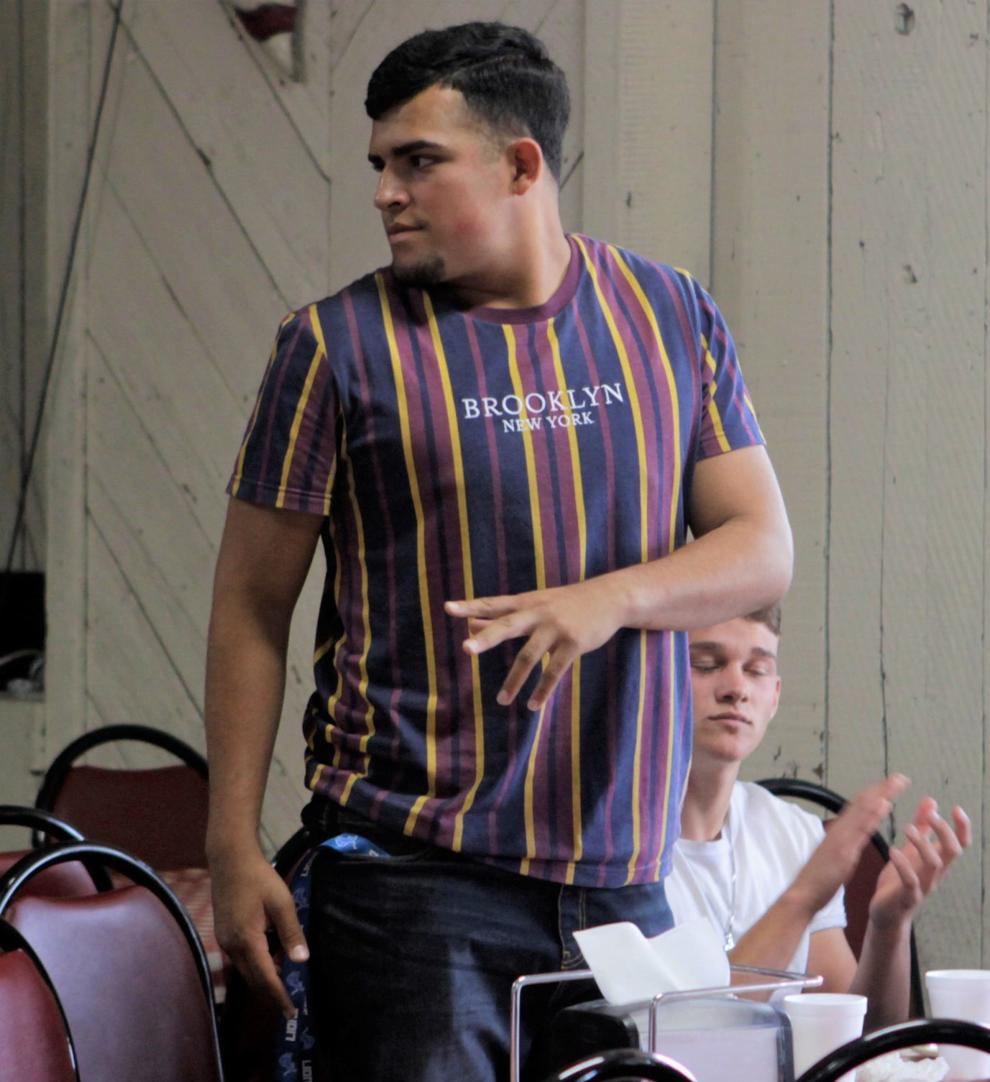 Warrior football coach Tony Payne spoke for Righetti. Payne's Warriors host Arroyo Grande in their Mountain League opener Friday night. 
"We got reminded of how tough football is and how tough it's supposed to be," Payne said of the 42-7 loss to Lancaster Paraclete on Oct. 4. Payne brought football players Henry Aguilar, Chase Reynoso, Ethen Porcho and Angel Guerrero. 
"Henry plays offensive and defensive tackle and has like a 3.9 GPA," Payne said of Aguilar. "He's gonna play football at the next level I believe. He's one of our captains and one of the toughest dudes on our team."
St. Joseph
Football coach Pepe Villasenor spoke for the Knights, who beat San Juan Capistrano St. Margaret's 35-24 Friday, handing them their first loss of the season. 
Villasenor brought players Darien Langley, Tyler Williams and Ethan Otremba.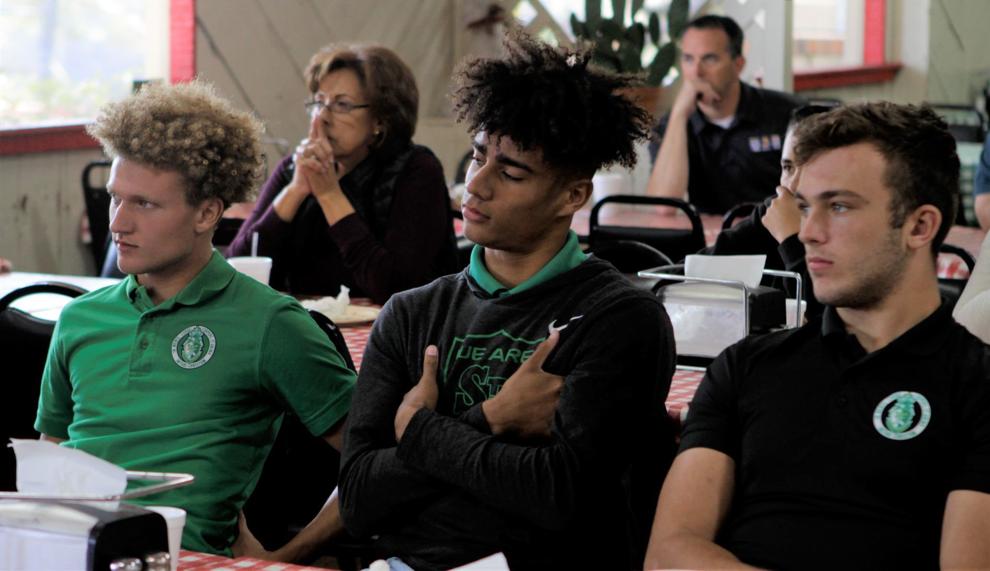 "They were undefeated and our young men came to play," Villasenor said of the win at St. Margaret's. "It wasn't a vacation, it was a business trip."
Langley had a 93-yard kick return, a receiving touchdown and an interception in the win for the Knights. Williams locked down St. Margaret's top receiver.
"Tyler had the largest task of all, going up against a wide receiver committed to Purdue," Villasenor said. "The guy had 61 catches and 16 touchdowns this year and Tyler limited him to two catches and no touchdowns."
Otremba had two sacks after switching from the offensive line to defense and played both ways for most of the second half.
Santa Maria
Saints athletic director and cross country coach Brian Wallace brought Arquime de Jesus, Luis Diaz and Ruben Maldonado. 
"Arquime is our fifth or sixth runner but he's got a 4.2 GPA," Wallace said. "He speaks English, Spanish and he's learning French as well."
Diaz is the No. 2 runner for the Saints and a ran a 15:45 over a three-mile race last week. 
"Ruben is a leader on our team and we really appreciate him and we're gonna miss him next year," Wallace said of Maldonado. 
Cabrillo
Athletic director Gary West brought football players Ruben DeLeon and Angel Monreal.
"Both guys have been working really hard and playing really hard," West said. The Conqs play at Santa Ynez Friday. 
West brought tennis player Madison Sikes along with Kling. 
"Madison plays singles or doubles, whatever is needed in a match," West said of Sikes. "Kayla is one of the top two or three in our league going into the final round."
Photos: Allen and Kling named Athletes of the Week at Monday's Round Table
101419RoundTable02.JPG
Updated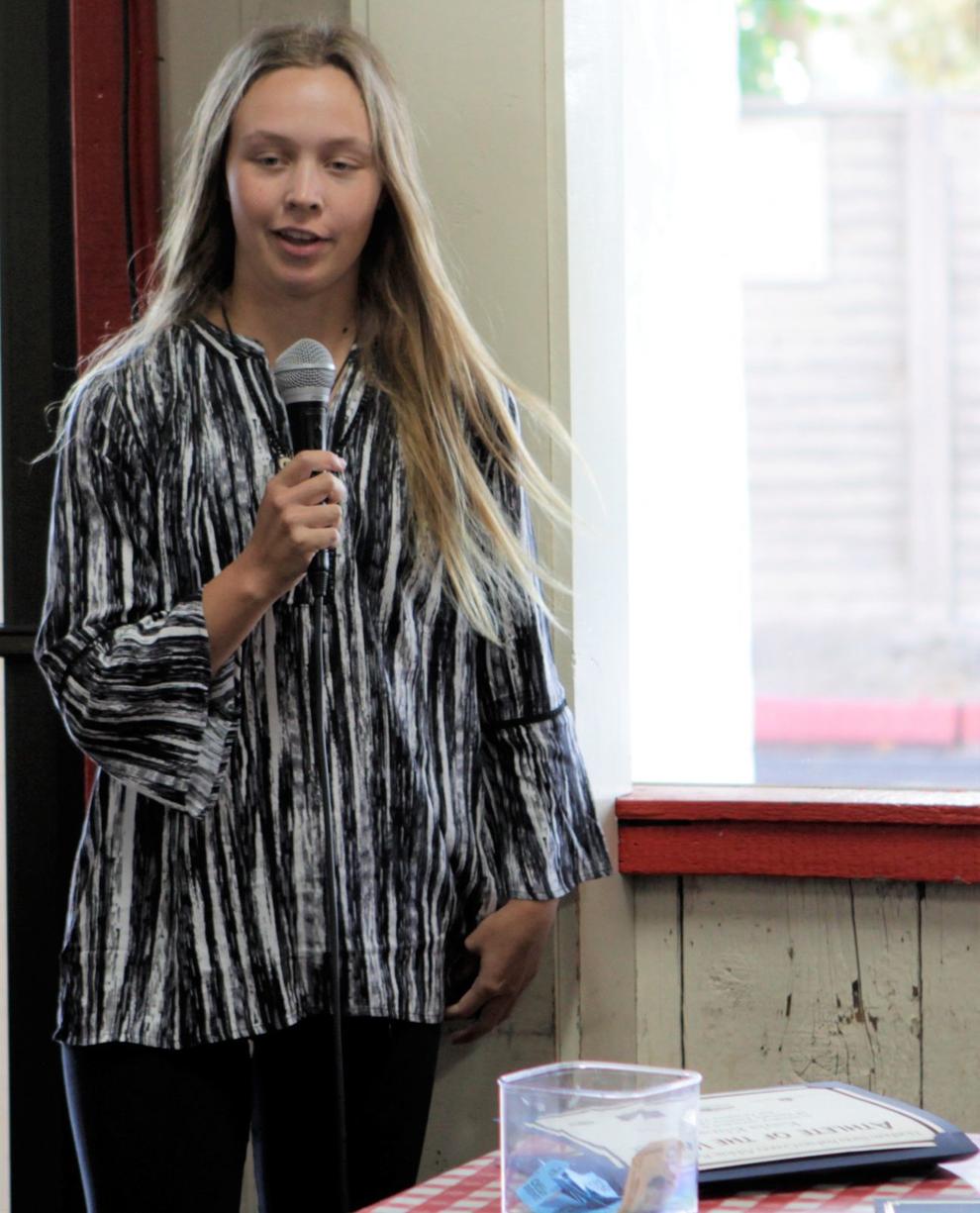 101419RoundTable01.JPG
Updated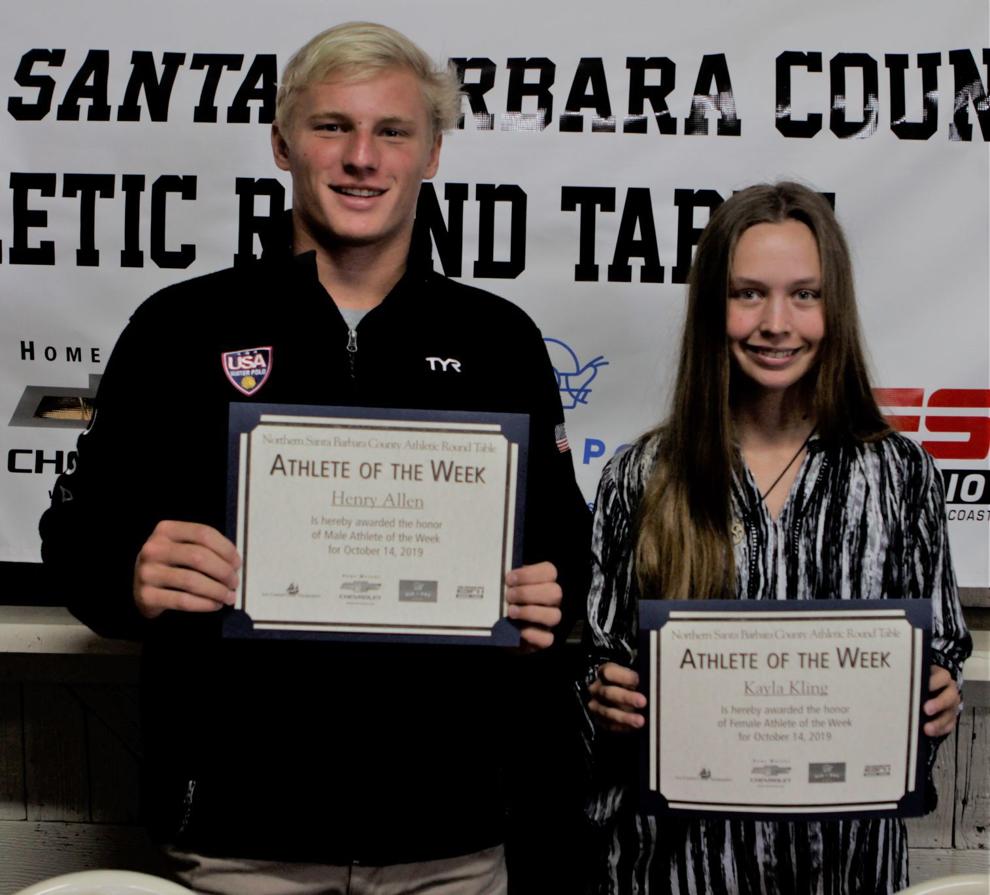 101419RoundTable03.JPG
Updated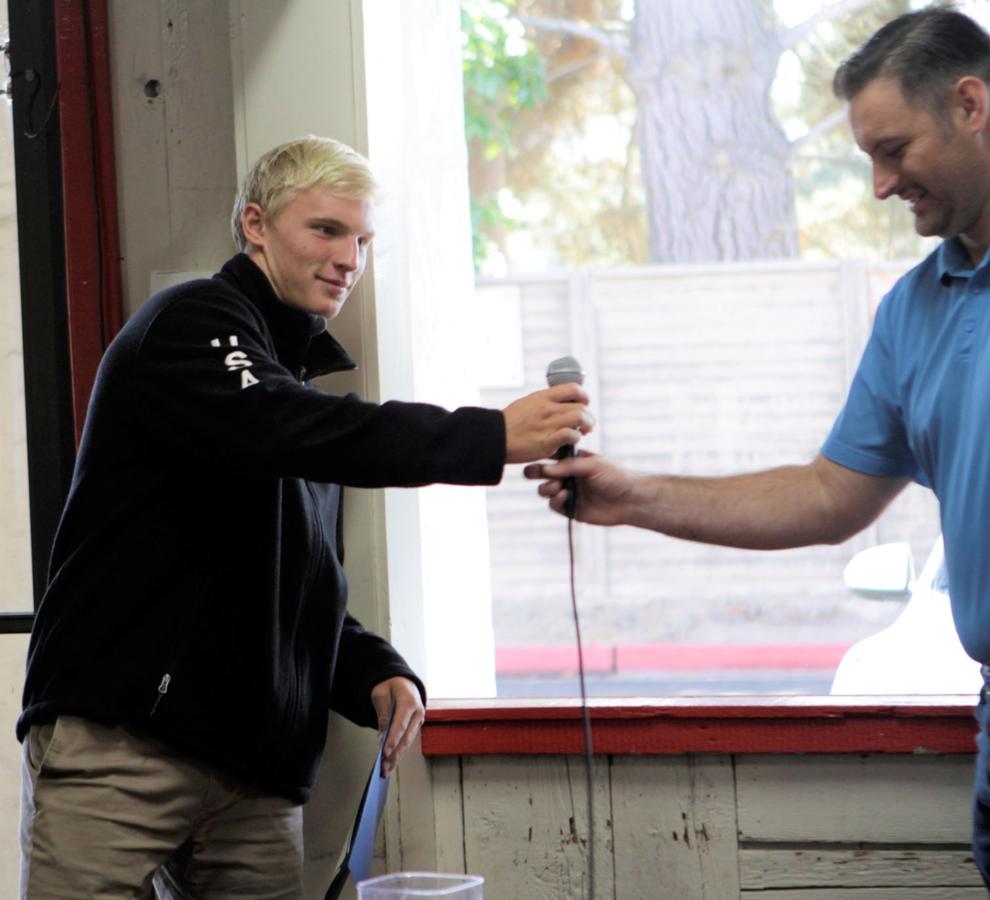 101419RoundTable04.JPG
Updated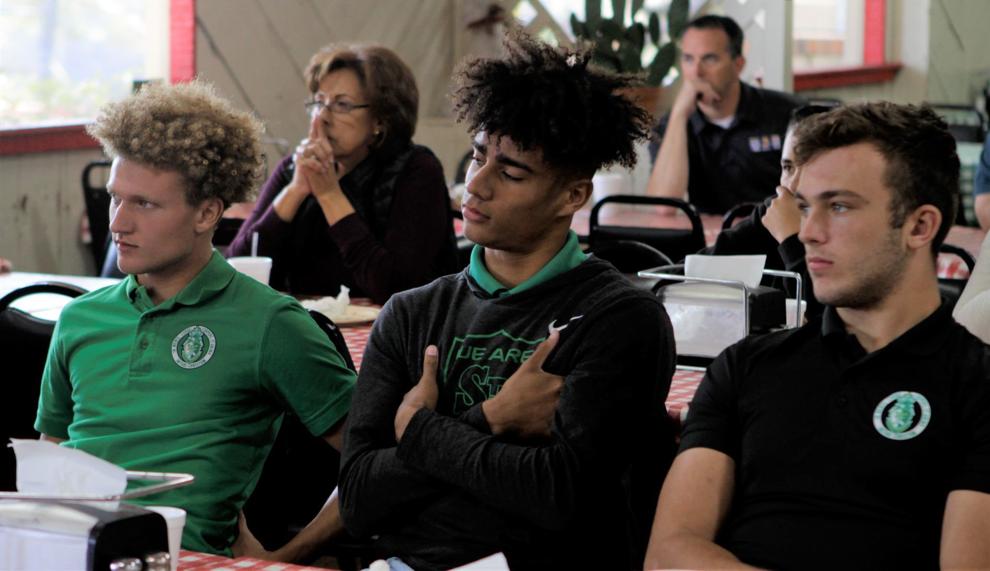 101419RoundTable05.JPG
Updated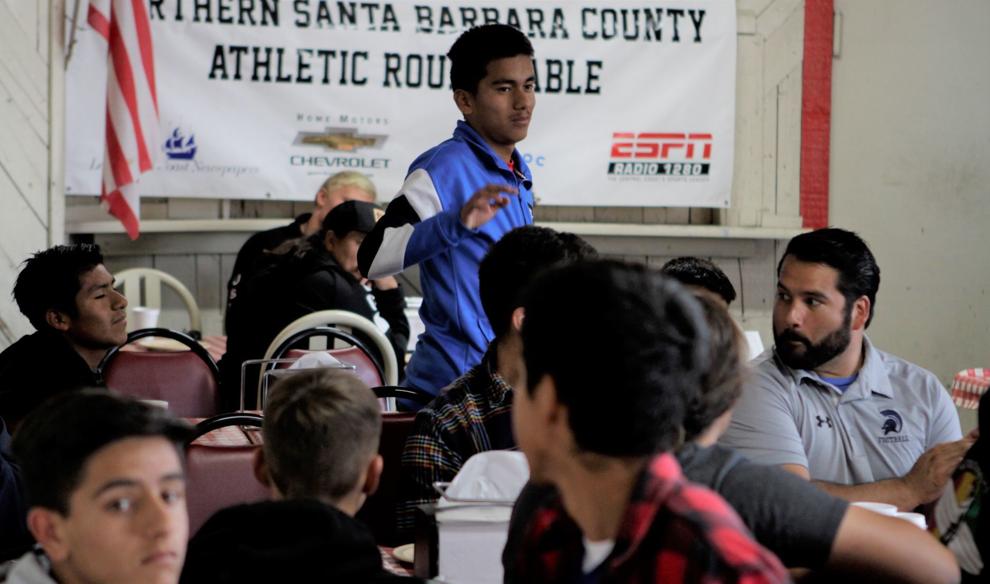 101419RoundTable06.JPG
Updated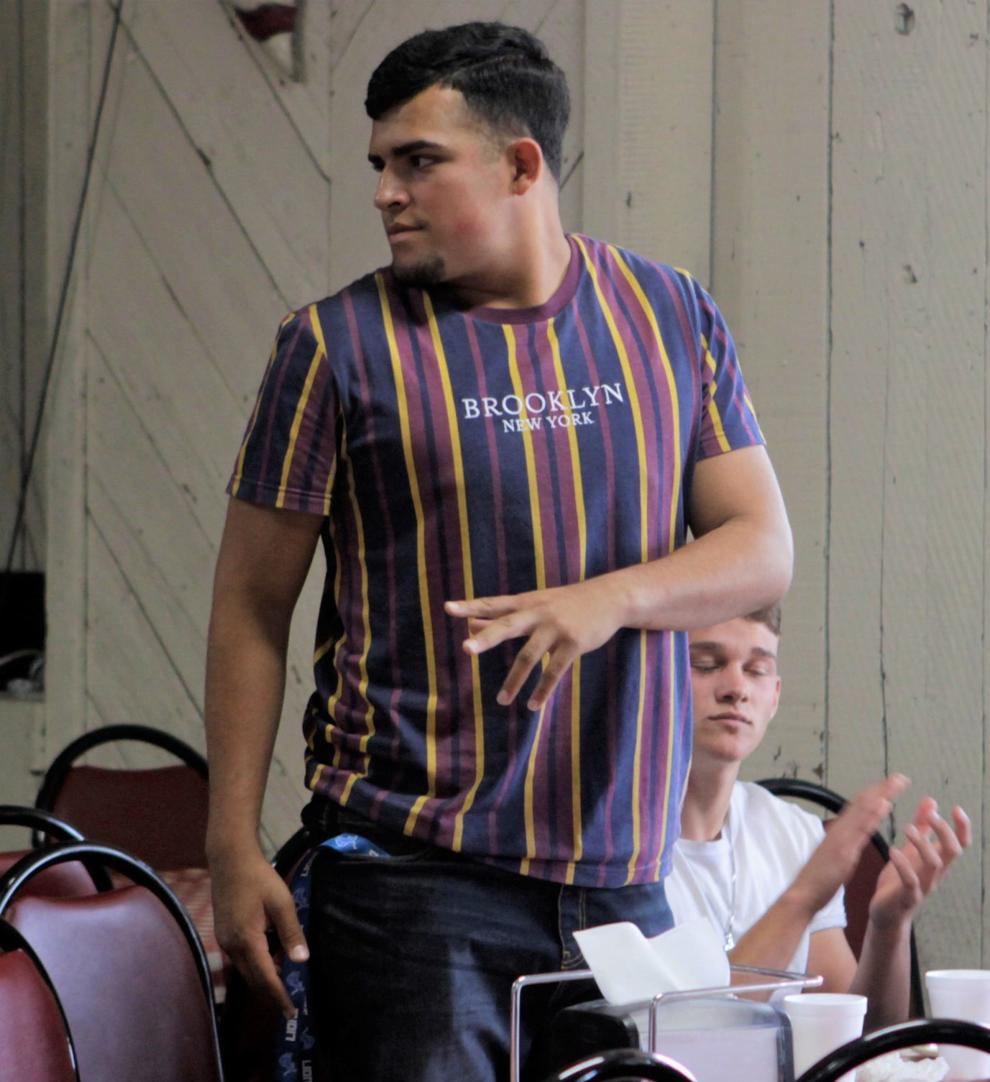 101419RoundTable07.JPG
Updated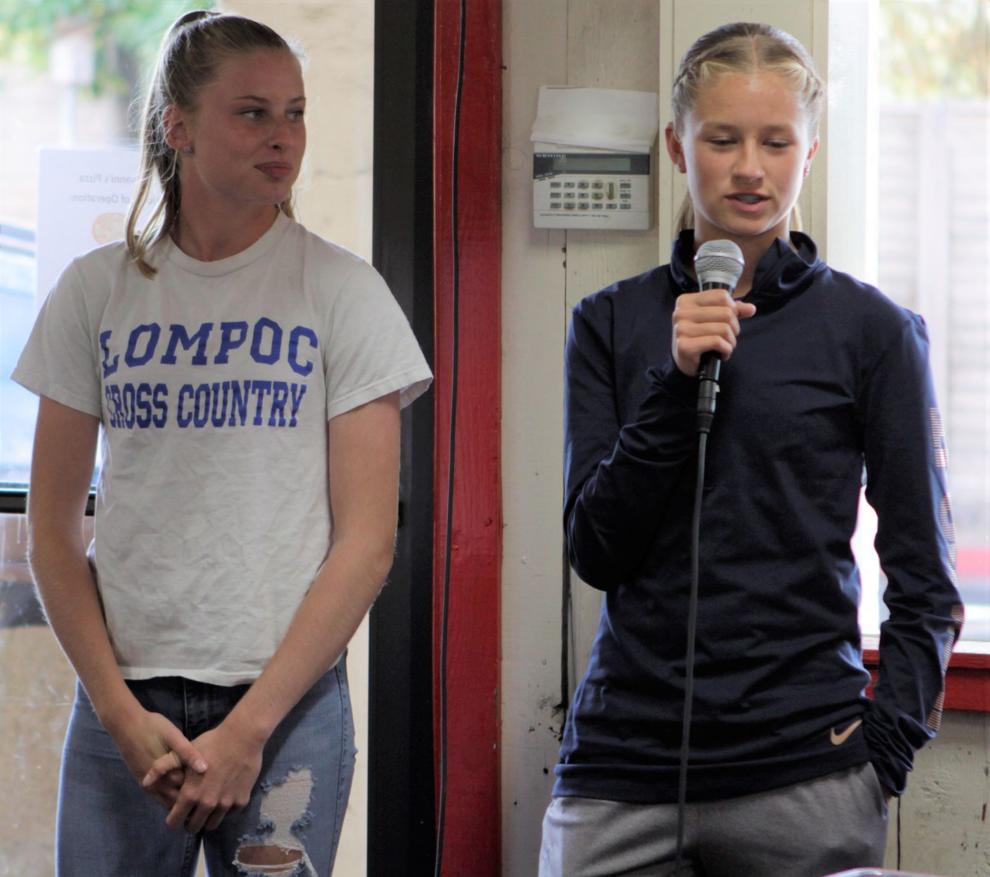 101419RoundTable08.JPG
Updated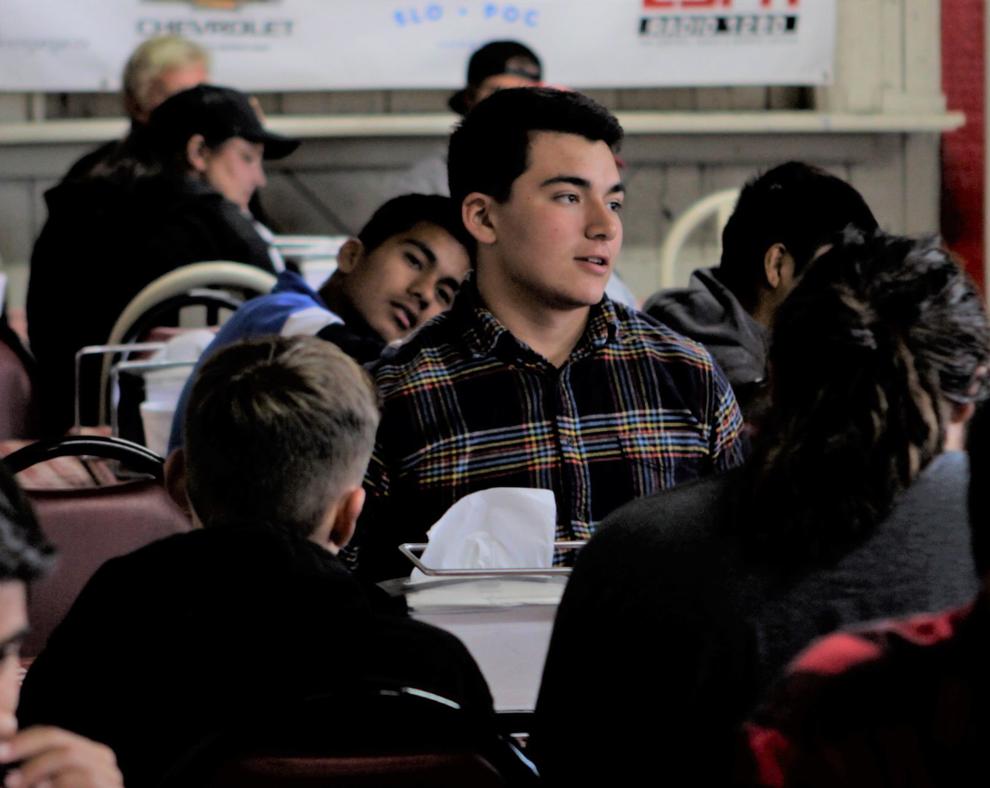 101419RoundTable09.JPG
Updated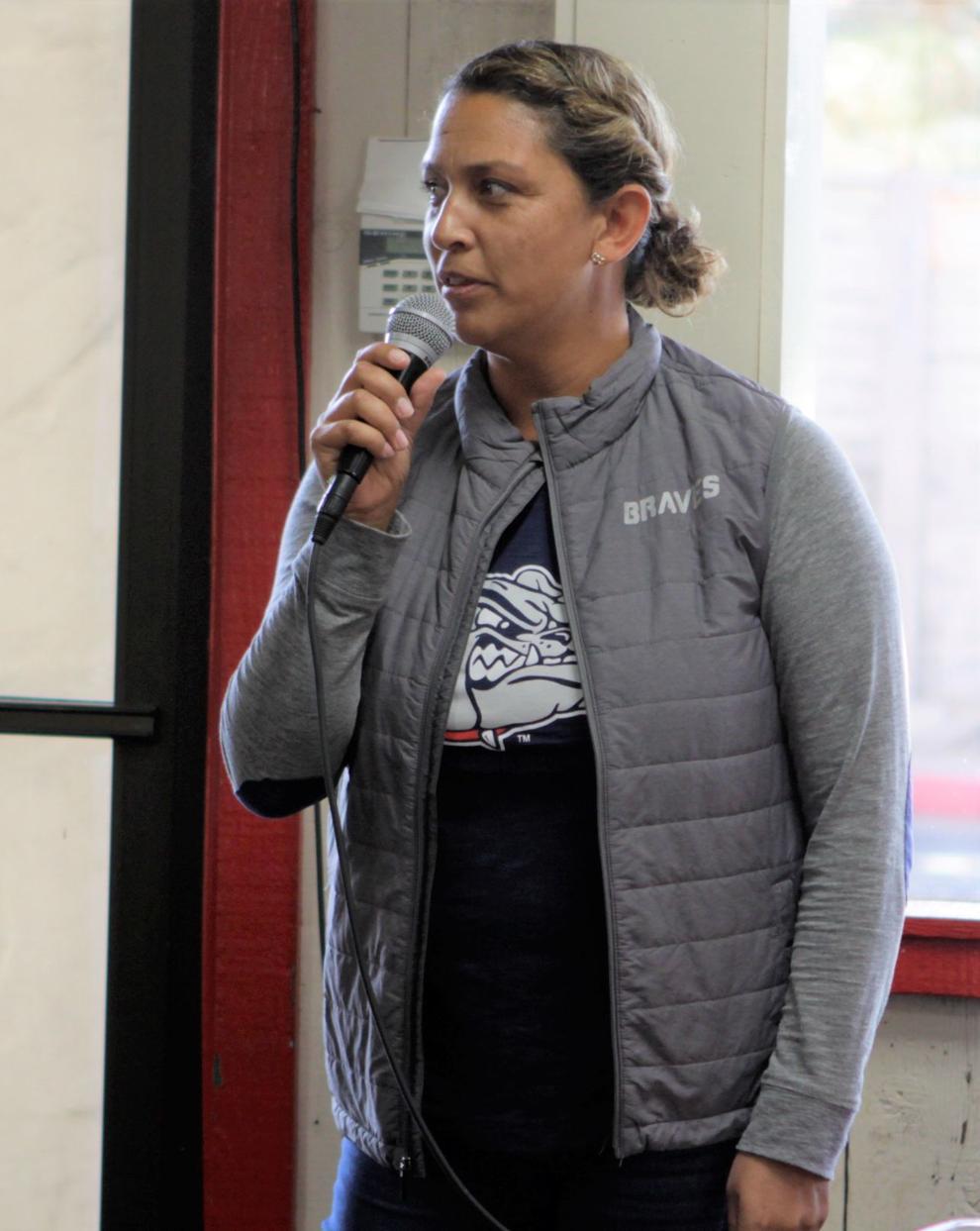 101419RoundTable10.JPG
Updated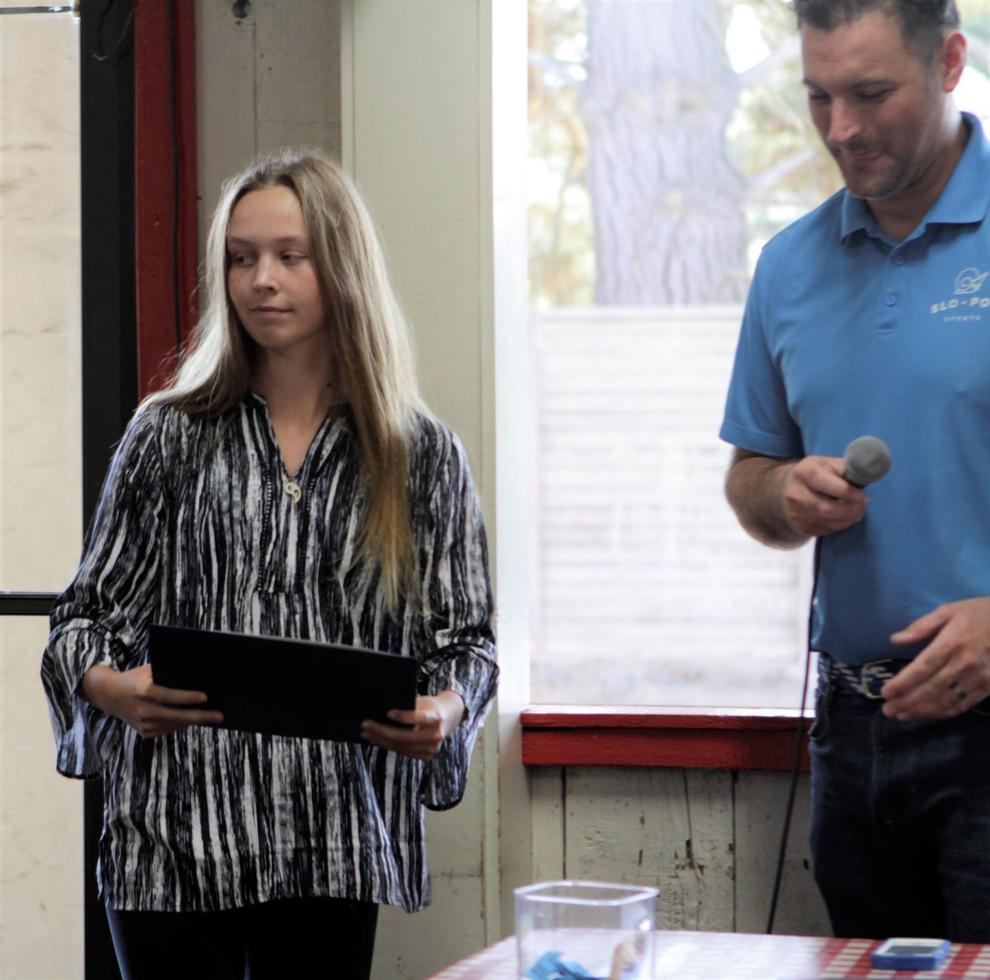 101419RoundTable11.JPG
Updated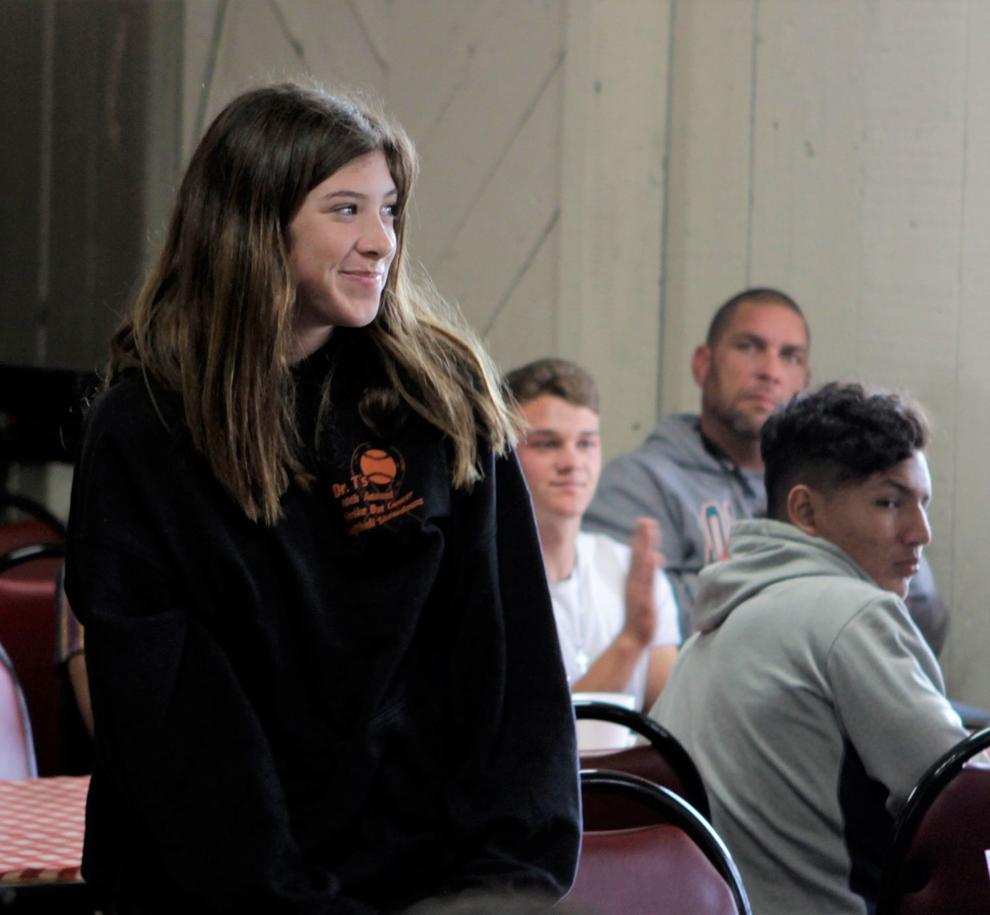 101419RoundTable12.JPG
Updated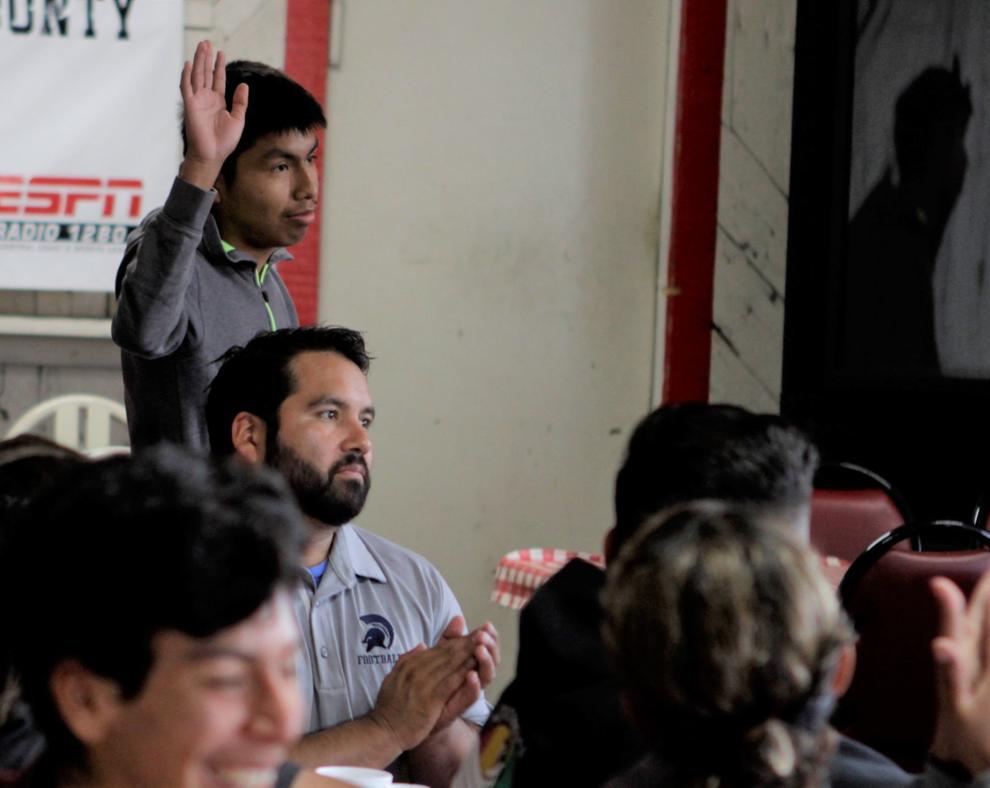 101419RoundTable13.JPG
Updated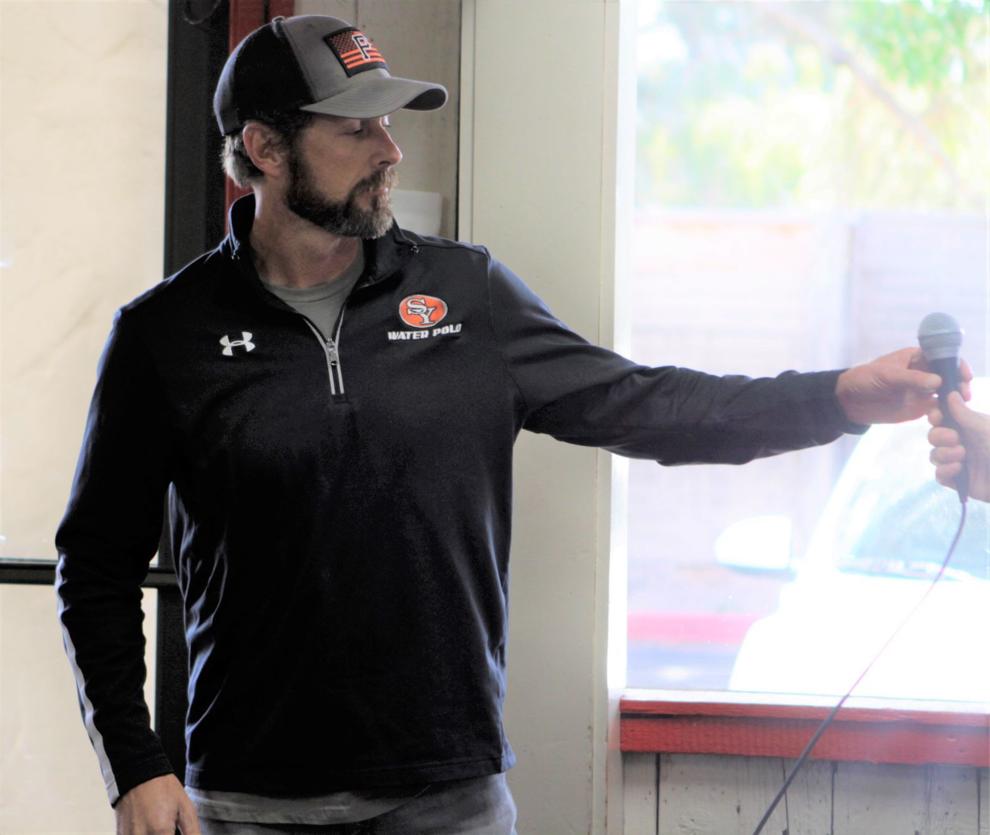 101419RoundTable14.JPG
Updated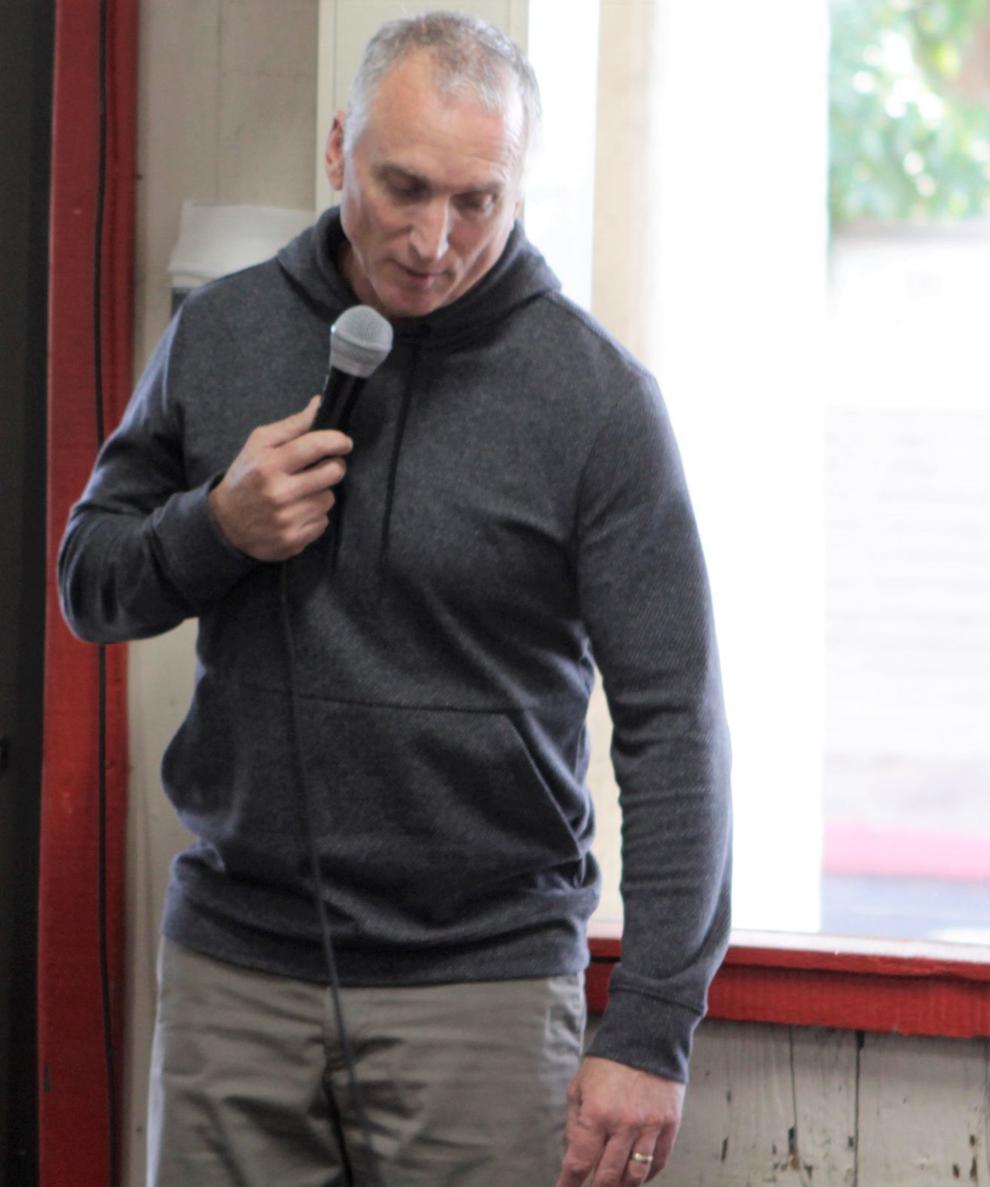 101419RoundTable15.JPG
Updated
101419RoundTable16.JPG
Updated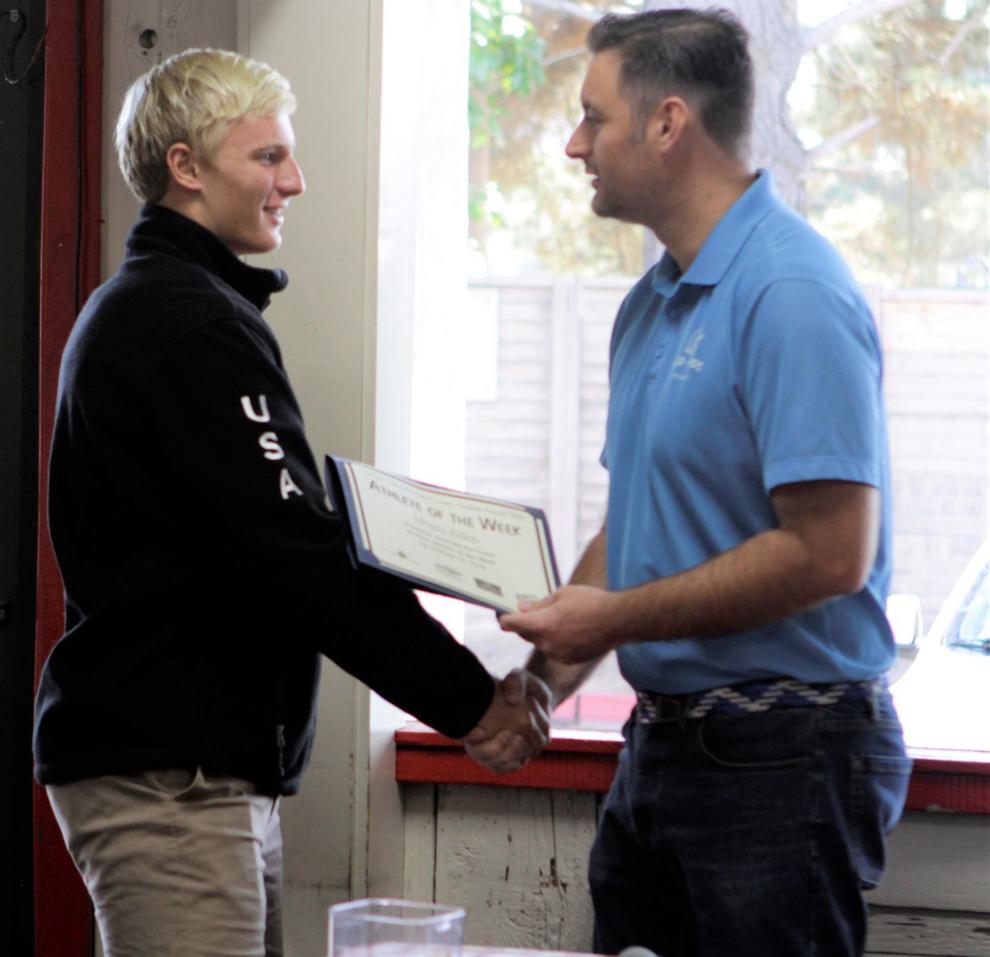 101419RoundTable17.JPG
Updated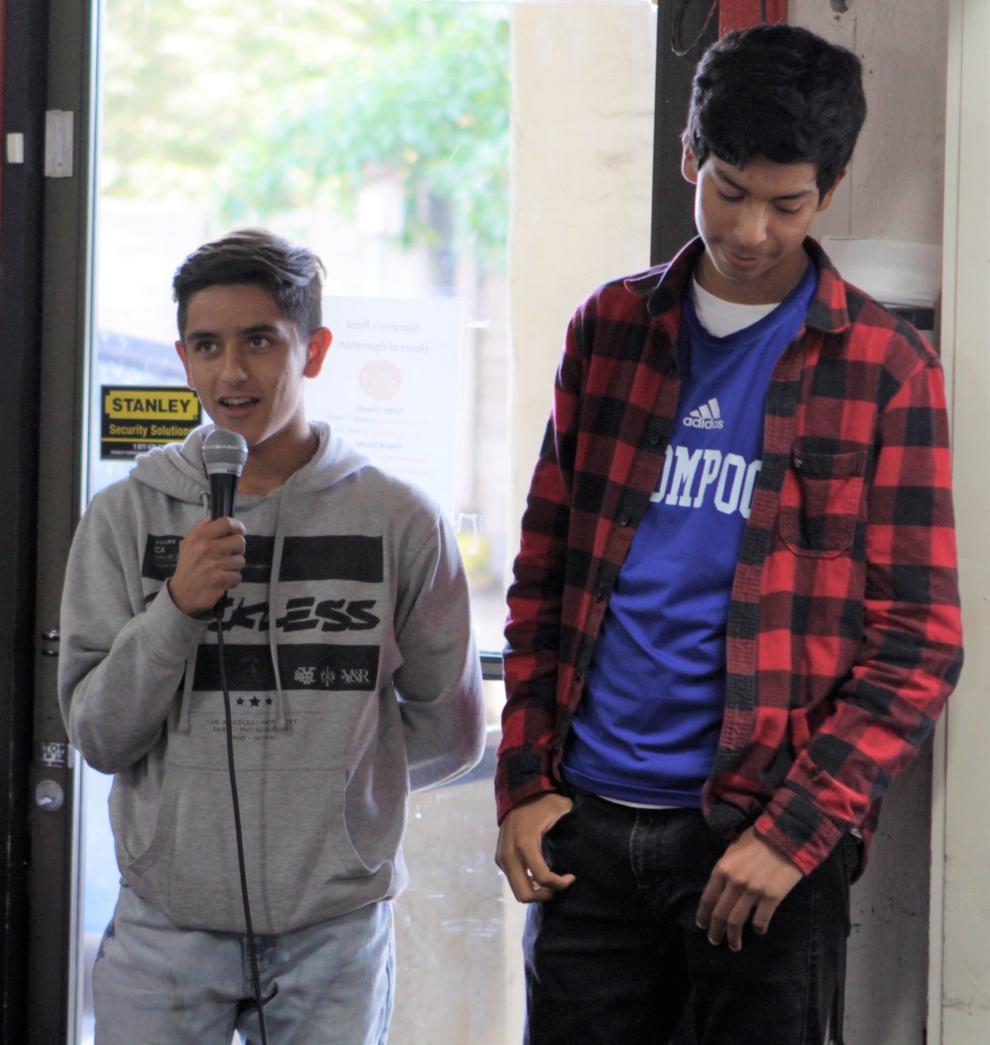 101419RoundTable18.JPG
Updated
101419RoundTable19.JPG
Updated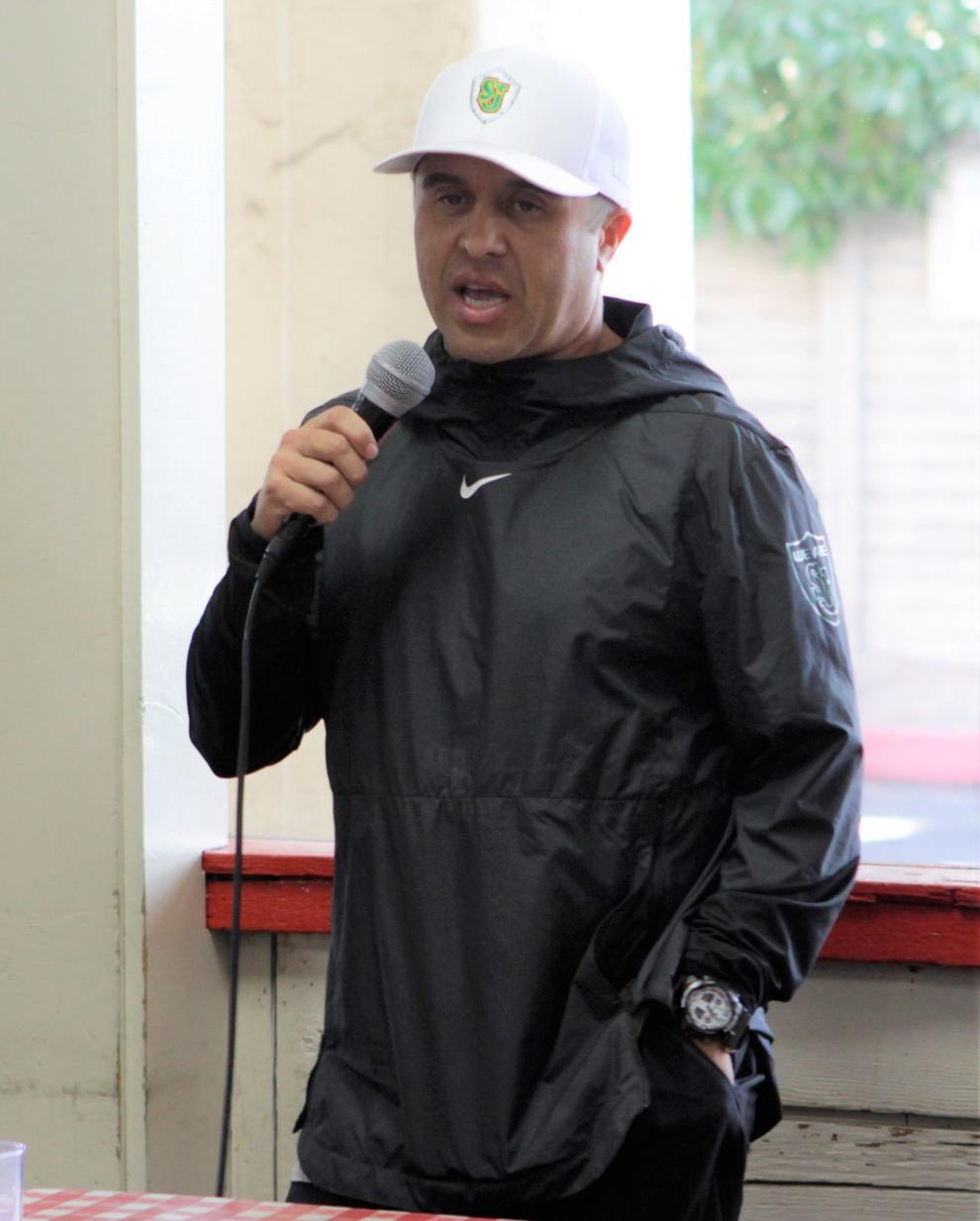 101419RoundTable20.JPG
Updated