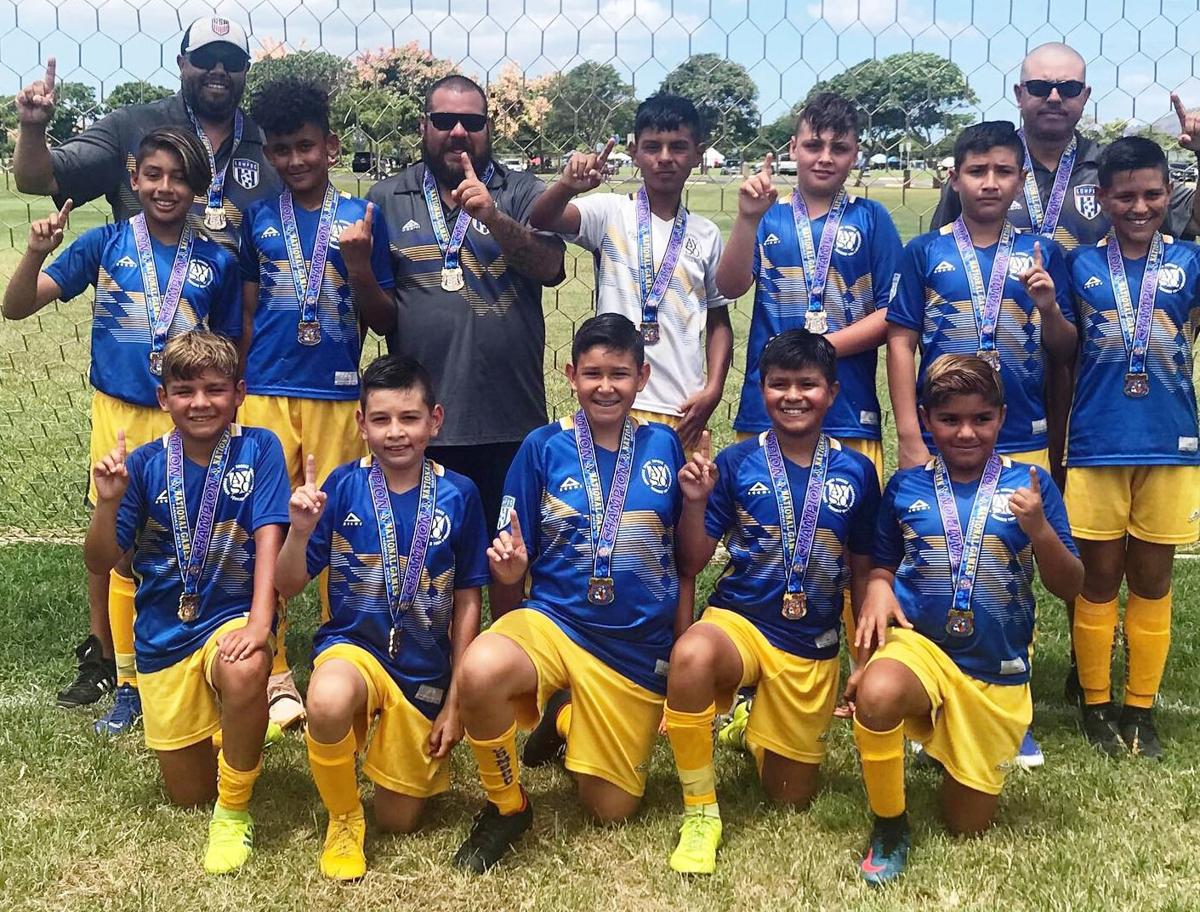 The city of Lompoc now has a soccer national champion.
And they're known as the Lompoc Phenoms — the 12U American Youth Soccer Organization (AYSO) team.
The club team traveled to the island of Hawaii for a national tournament and came out of it as the 2019 AYSO National Champions in Oahu — knocking off a team of All-Stars from Long Beach 5-0 for the tournament's title.
According to Sarah Hilario, the Lompoc 12U team took in the sights and humidity of Hawaii for six days from July 1 to July 7. Cooling towels and consuming gallons of water were needed for the 11-team unit to persevere in the national tournament.
But from the moment the Phenoms checked into their hotel, they claimed victory after victory before hoisting the national title.
The Phenoms began the tournament with an 8-0 romp of Rancho Cucamonga on July 3. They then spent their Fourth of July winning two tournament games: A 4-1 victory over Hawaii Pearl City and an 8-0 shutout of another Hawaiian team representing Kailua before the fireworks lit up the Hawaiian sky.
You have free articles remaining.
Friday's games saw split results from the Phenoms — defeating Hawaii Leeward by the astonishing score of 16-0, but fell 3-2 versus Long Beach.
The 11th and final nominee for this year's Valley of the Flowers Peace Prize is Teresa Acosta, a lifelong resident of Lompoc and youth sports …
And the loss to Long Beach was the final time the Phenoms would lose the rest of the tournament.
They edged West Oahu 1-0 in the tournament's quarterfinals then later snatched the win over another team from West Oahu 3-1; a game that saw the Phenoms trail 1-0 before scoring three unanswered goals.
Then along came Sunday, as Lompoc exacted revenge on Long Beach with their five-goal victory. The final scene saw an excited group of adolescent soccer players posing for pictures and claiming the tournament's trophy.  
The Phenoms went on to outscore their opponents 47-4 during the week-long tournament. Hilario says the travel costs were helped paid for by donations from family members, friends of family and other community members. Most of the money came through fundraiser events, Hilario said.
Luis Hilario Jr., Jesse Sandoval and Adrian Palomo guided the team as their coaches. The Phenoms are comprised of Diego De La Cruz, Benji Dunson, Aidan Hedrick, Jesus Hernandez, Andres Herrera, Isaiah Hilario, Adrian Palomo, Jesus Ramirez, Diego Salas, Isaak Sandoval and Jesse Sandoval.