This group has been together for years. The Five Cities 14U All-Stars are also prospering together.
"I've been playing with these guys since I was 8 years old," said Five Cities second baseman-pitcher Mikey Afzali Tuesday after the host Five Cities Youth baseball squad moved to 18-0 on the year.
Host Five Cities cruised to an 11-0 win over South Reno, the Nevada state champion, in a Babe Ruth Pacific Southwest Regional Tournament winner's bracket game on Porter Field at the Soto Sports Complex in Arroyo Grande Tuesday. The game was called after the top of the fifth inning because of the 10-run rule.
Mikey Afzali, Five Cities manager Michael Afzali's son, stroked two two-run singles and finished with four RBIs Tuesday. Mikey Afzali, the starting second baseman, allowed one hit in two innings of relief pitching after coming in for starter Ty Scrudato.
Five Cities repeated as a Central California State Tournament champion earlier this summer. It earned the right to host the regional by winning the Babe Ruth 13U World Series championship last year, the first Babe Ruth World Series title for a San Luis Obispo County team in memory.
"We have 10 of the 12 players from that team back," said Michael Afzali.
The host team will take on traditionally tough Hawaii at 6 p.m. Wednesday at Porter Field in a winner's bracket semifinal.
"We're ready," said Mikey Afzali. "The pitching, the hitting, the defense. It's all good right now."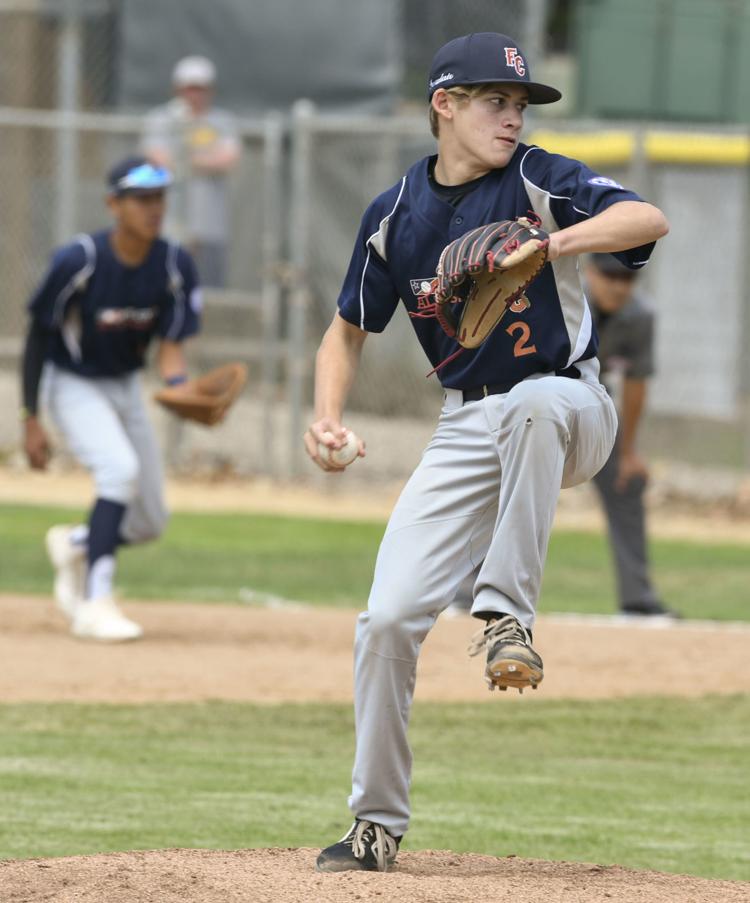 Scrudato and Mikey Afzali combined on a two-hitter Tuesday. Jackson Sadler, the South Reno starting pitcher, hit an infield single off Scrudato to lead off the second inning. Scrudato struck out the next six batters before giving way to Mikey Afzali.
Hagan Carpenter singled off Mikey Afzali with one out in the fourth for South Reno's other hit.
Five Cities played error-free defense and finished with 11 hits. The host team scored twice in the second inning, twice in the third then tallied seven times, on five hits, in the fourth.
You have free articles remaining.
"We came through in clutch situations," said Michael Afzali. "We came back real well.
"Everyone hit the ball real well, and we kept Ty under 45 pitches, so he can go tomorrow if we need him."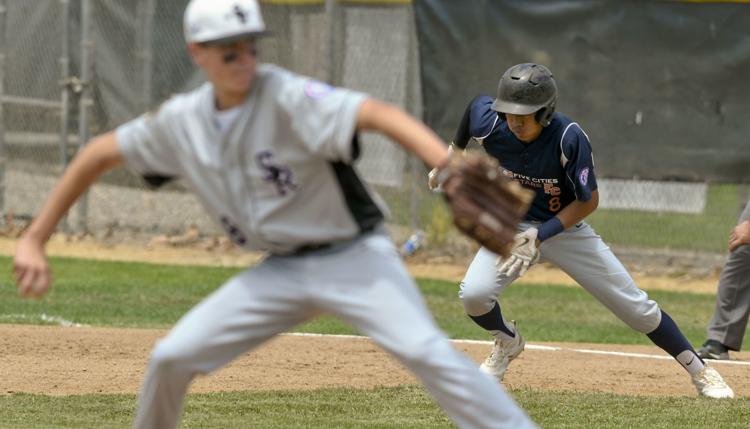 Scrudato, the Five Cities lead-off batter, finished 3-for-3. Afzali and Matt Rodriguez had two hits apiece for the host team. Ryan Tayman hit a two-out double to left in the second to drive in Marc Byrum, who was hit by a pitch, with the first run.
Mikey Afzali singled in the two Five Cities runs in the third. The host squad's first four runs in the fourth came on a passed ball, a wild pitch, an error and a balk.
Josiah Cabreros had the first Five Cities RBI in the inning, on a ground out. Kaden Tynes and Rodriguez followed with consecutive singles, then Mikey Afzali singled them home.
South Reno will play the Utah North (Eastside)-Southern California No. 2 (Westchester) winner at 12 p.m. Wednesday in an elimination game.
Southern California No. 1 (Torrance, the Southern Cal state champion) downed Northern Cal State Tournament champ Novato 3-0 in an early winner's bracket game Tuesday.
At press time, Central California representative Lodi was to play Utah South (Carbon City) in an elimination game Tuesday. 
If Five Cities wins Wednesday, it will play in the winner's bracket final at 6 p.m. Thursday. That would mean no days off for Five Cities until the championship round, which will take place Saturday at Cal Poly's Baggett Stadium.
That is fine with the Five Cities manager.
"If we get a day off, we can get lazy," said Michael Afzali. "I want us to play every day."
072319 Reno FC Babe Ruth 07.jpg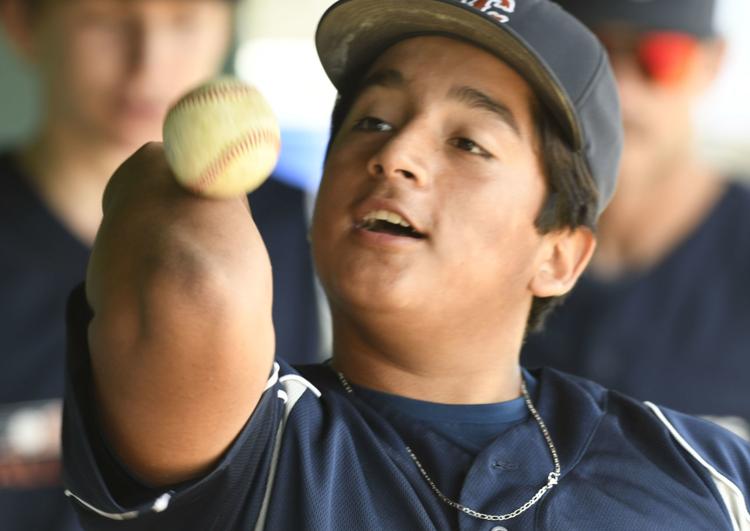 072319 Reno FC Babe Ruth 03.jpg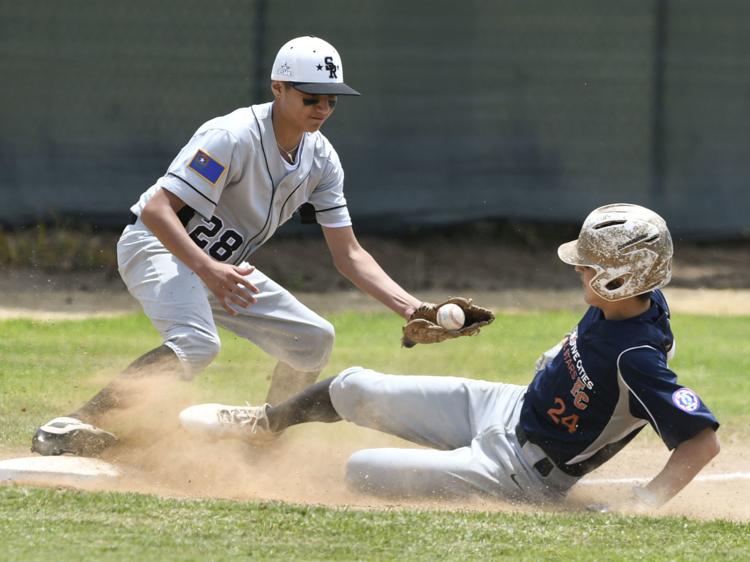 072319 Reno FC Babe Ruth 04.jpg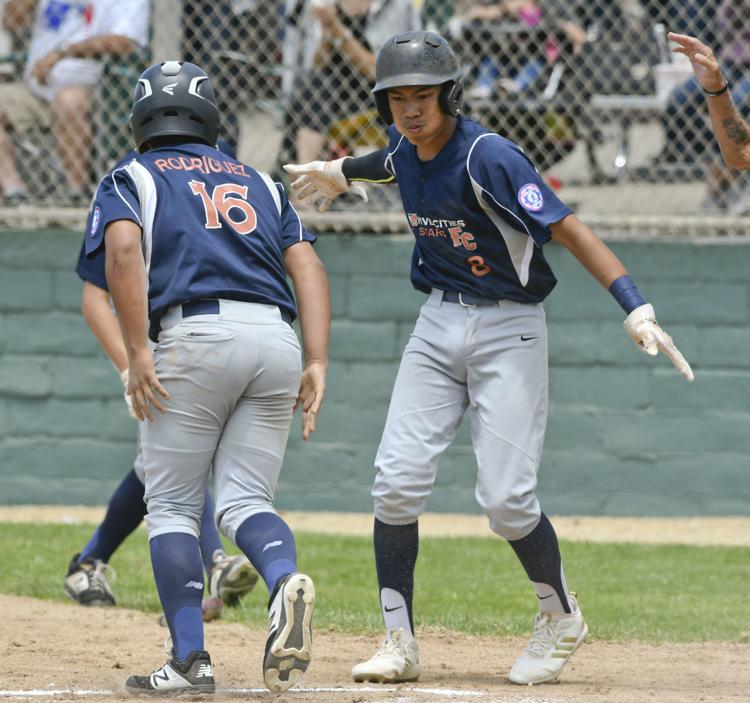 072319 Reno FC Babe Ruth 05.jpg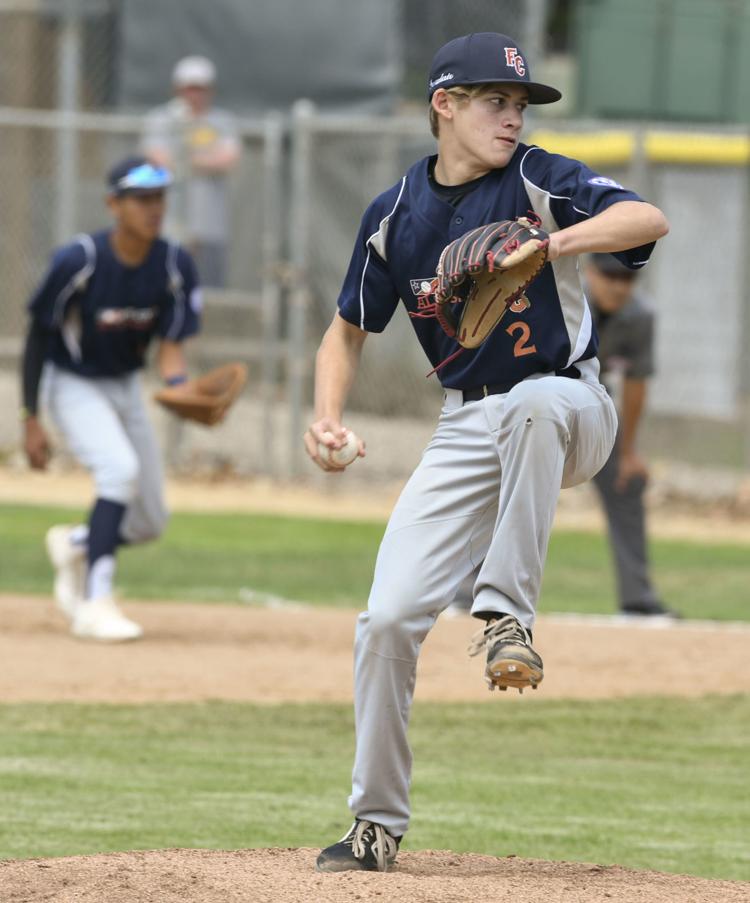 072319 Reno FC Babe Ruth 06.jpg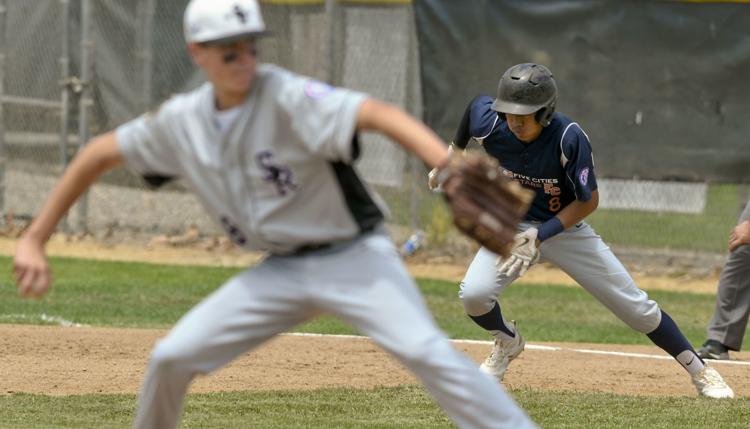 072319 Reno FC Babe Ruth 08.jpg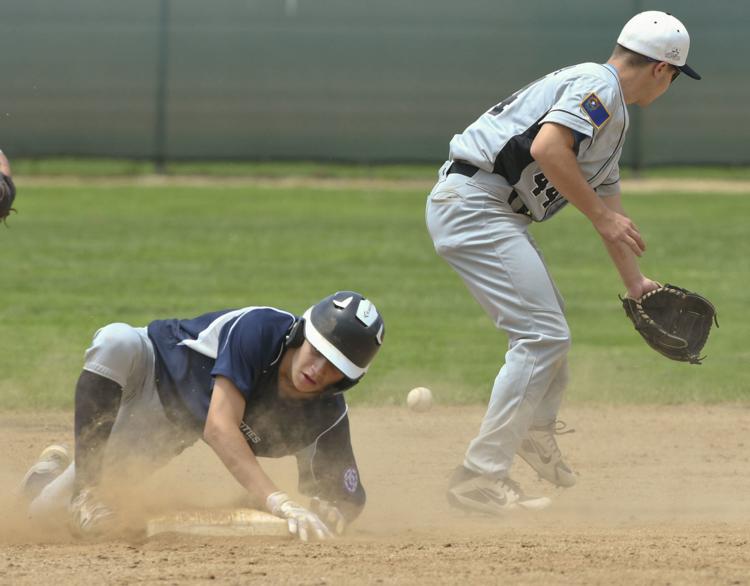 072319 Reno FC Babe Ruth 09.jpg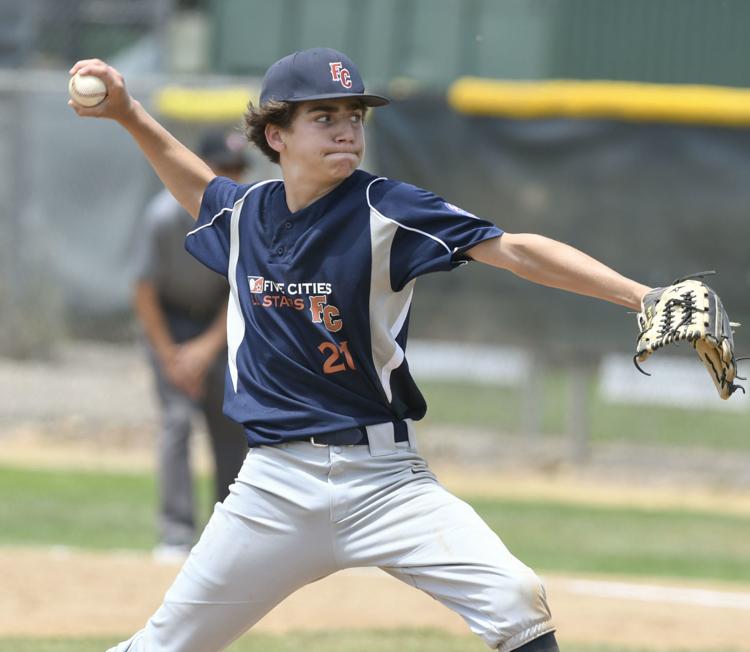 072319 Reno FC Babe Ruth 10.jpg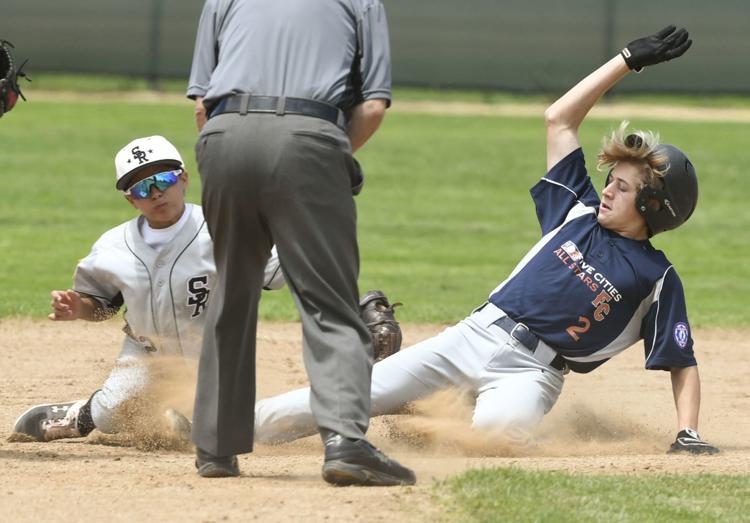 072319 Reno FC Babe Ruth 11.jpg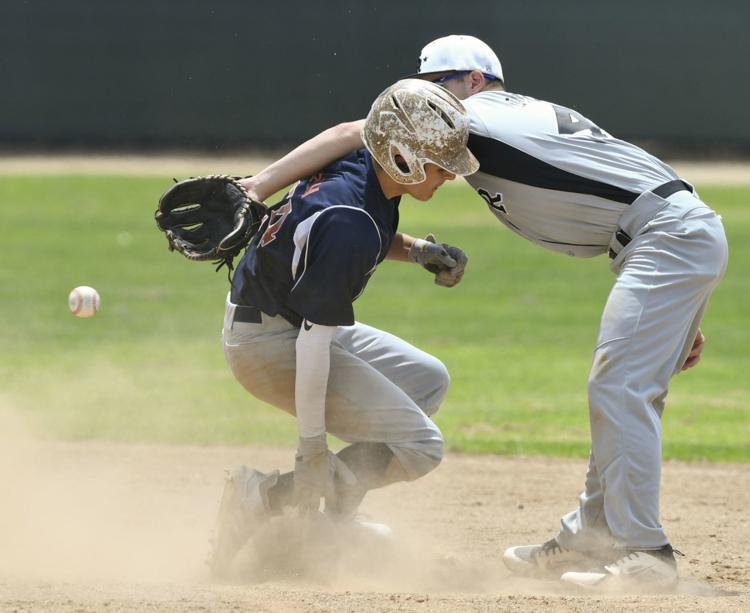 072319 Reno FC Babe Ruth 12.jpg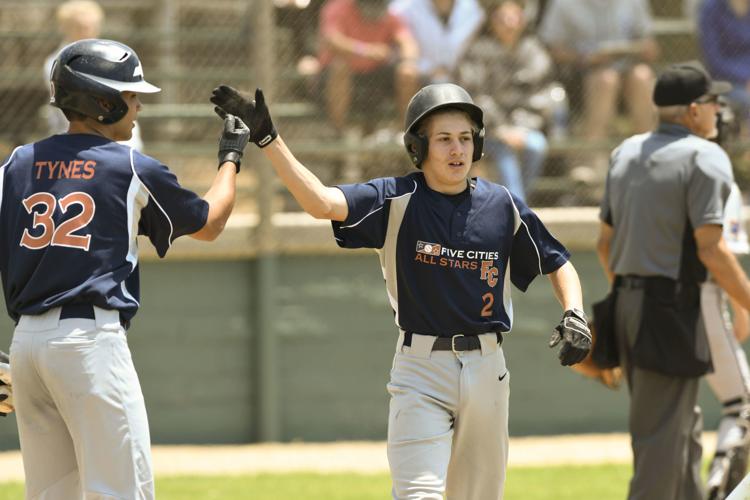 072319 Reno FC Babe Ruth 01.jpg