Righetti's boys wrestling team won the 2019 Central Section Division 2 championship. Arroyo Grande won the Division 3 title that year.
The two squared off in a Mountain League dual match at Righetti Wednesday night, and the evening belonged almost exclusively to the 2019 Division 2 champs. The Warriors beat the Eagles in a 60-15 rout to run their dual meet record to 8-1.
Josh Brown, with a pin at the 1:08 mark of the second period in the 287-pound match, mathematically clinched the match for the Warriors with three matches still remaining.
Righetti's boys wrestling team won the 2019 Central Section Division 2 championship. Arroyo Grande won the Division 3 title that year. The two…
"(The Eagles) are strongest in the upper weights, and Josh winning (at 287 pounds) was really big for us," said Righetti coach Andrew Domingues.
Domingues had said earlier that he thought his squad's 2019-20 edition was better than the prior one because it had more depth across lower and upper weights.
He also didn't seem fazed by the Warriors being moved up to Division 1 this season, and his team did nothing Wednesday night to belie its coach's confidence.
The Warriors won eight of the 11 matches that took place — Righetti took forfeit wins in three weight classes — and six of them won by fall.
Actually, Domingues singled out his wrestler who won in overtime, Adrian Stout, for some particular praise.
"Adrian winning in overtime like that was really big," said Domingues.
Stout took a 5-3 lead against Isaac May in the 186-pound match into the third period, but May tied it up with a two-point reversal to force overtime. Stout got a quick two-point takedown in overtime to win 7-5.
"Adrian winning in overtime and Josh getting a pin in (the 287-pound match ... those two guys getting wins like that really gets us going for a dual match," Domingues said.
Aiden Allen at 128 pounds, Aaron Ibarra at 134 and Jasun Bautista at 140 got the Warriors rolling. Each of them racked up a pin in the first three matches of the evening.
It was 30-0 after Nick Farris, at 147 pounds, and Jaden Zepeda, at 154, each garnered a forfeit win. A.J. Fragoso got the Eagles on the board with a pin just 1:08 into the 162-pound match.
Zach Clyft, with a fall with 29.3 seconds left in the second period of the 174-pound match, and Mason Garcia, with a 7-0 decision at 197, earned the Eagles' other points.
Dominic Mendez, at 117 pounds, and Tyson Ecobedo, at 124, each racked up a pin for Righetti. Jeremy Oani won a 6-2 decision at 108 pounds. Julian Vea won by forfeit at 222 for Righetti's other points.
Righetti will wrestle at the CIT Tournament at Morro Bay High School Friday and Saturday.
San Luis Obispo 40, Nipomo 25
The Tigers won seven of the 12 matches that took place and beat the Titans in a dual match.
Justin Burdick notched a fall at 183 pounds for Nipomo. Gabe Newsom won by major decision at 106 pounds, and Sam Requilme, Luis Carbajal and Cash Kimball all won by decision for the Titans.
Nipomo's Jesse Garza won by forfeit.
Girls basketball
Nipomo 66, Mission Prep 54
Kat Anderson led balanced Nipomo scoring with 13 points, and the Titans (15-4, 3-2) won a Mountain League game at Mission Prep.
Makennah Simonson put in 12 points for Nipomo. Leah Miller and Kacie Slover had 11 points each, and Honnalee Kennedy scored 10. 
Atascadero 55, Orcutt Academy 52
The Greyhounds edged the Spartans in an Ocean League game.
Aiden Carroll had 19 points for Orcutt Academy and Elijah Stephenson added 17.
Men's basketball
Hancock 91, Oxnard 76
The Bulldogs (14-5, 1-2) snapped a two-game losing streak and earned their first Western State Conference North Division win of the season with an authoritative win over the Condors (2-13, 1-2) at Hancock's Joe White Memorial Gymnasium.
At one point, Hancock fattened what had been a 69-58 lead at the 11:03 mark of the second half to 84-60 with 5:58 left.
Five Bulldogs scored in double figures. Xavier Cooper led with 17 points. DJ Searcy put in 15, Bryce Craver and Kyle Harding scored 12 apiece and Will Simon had 11.
Cooper snared nine rebounds, Craver had eight and Searcy grabbed seven for the Bulldogs, who out-rebounded the Condors 43-25.
Hancock shot a whopping 36 free throws to Oxnard's five. After going 15-for-26 from the foul line in a loss to Ventura Saturday night, the Bulldogs made 30 of their 36 foul shots Wednesday night. The Condors made all five of theirs.
Like the Bulldogs, five Condors scored in double figures. Lymiere Banks dropped in 16 points, and Colin Vallance, Malik Patton and Luis Nunes all scored 12. Luis Cervantes scored 10 points.  
Tuesday night wrap-up
Boys basketball
Righetti (1-1 Mountain League) took its first loss in league play, losing 52-45 at San Luis Obispo.
The Lompoc Valley teams both lost in Channel League games, Lompoc 71-61 to Dos Pueblos at home and Cabrillo 55-39 to Santa Barbara on the road. Lompoc dropped to 0-3 in the Channel League. Cabrillo is 2-1.
Boys soccer
Nipomo (7-7-1, 6-2) stayed atop the Ocean League with a 6-1 win at Mission Prep. St. Joseph (3-14, 2-5) racked up a 3-0 Ocean League win at Templeton. Lompoc (4-3-5, 1-0-2) played Santa Barbara to a 0-0 draw at San Marcos High School.
Meanwhile, San Luis Obispo (11-2-2, 4-0) edged Santa Maria (10-2-1, 3-1) at San Luis Obispo in a battle for first place in the Mountain League. Atascadero (8-9-2, 5-2) beat Orcutt Academy (3-11-2, 1-4-1) in an Ocean League game at Orcutt Community Park.
Girls soccer
San Luis Obispo (7--3-4, 3-1) stayed tied atop the Mountain League with Arroyo Grande with a 3-1 win over Righetti (5-7-2, 2-2) at San Luis Obispo. 
011520 AG Righetti b wrestling 02.jpg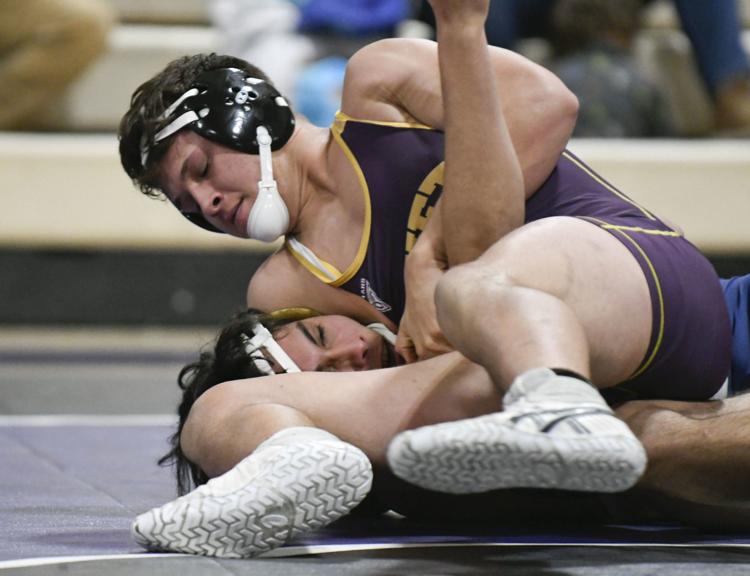 011520 AG Righetti b wrestling 01.jpg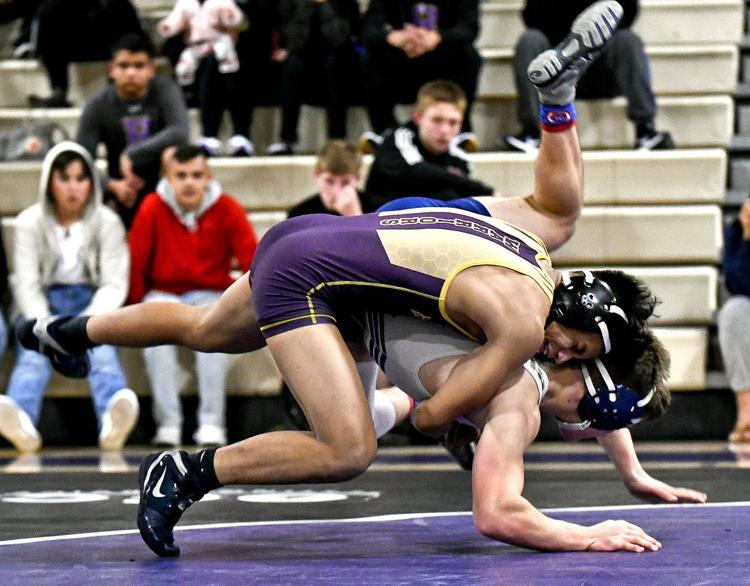 011520 AG Righetti b wrestling 03.jpg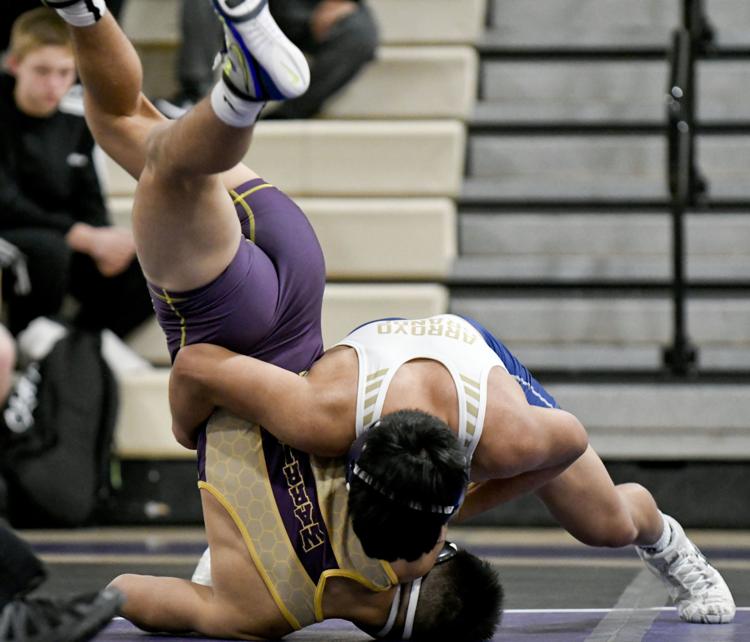 011520 AG Righetti b wrestling 04.jpg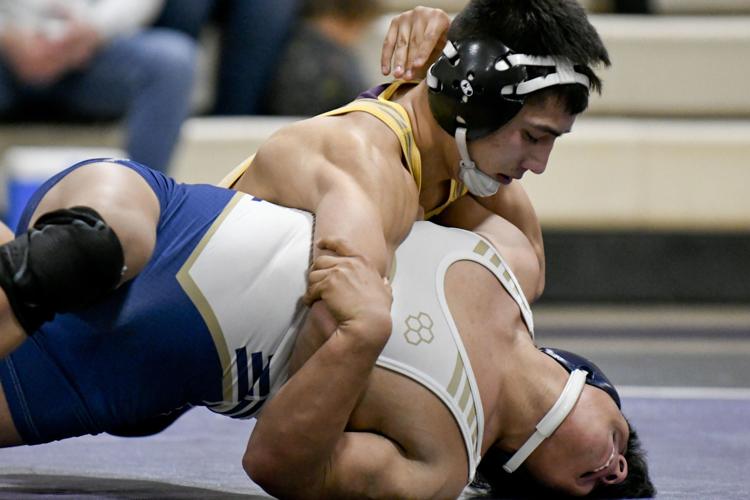 011520 AG Righetti b wrestling 05.jpg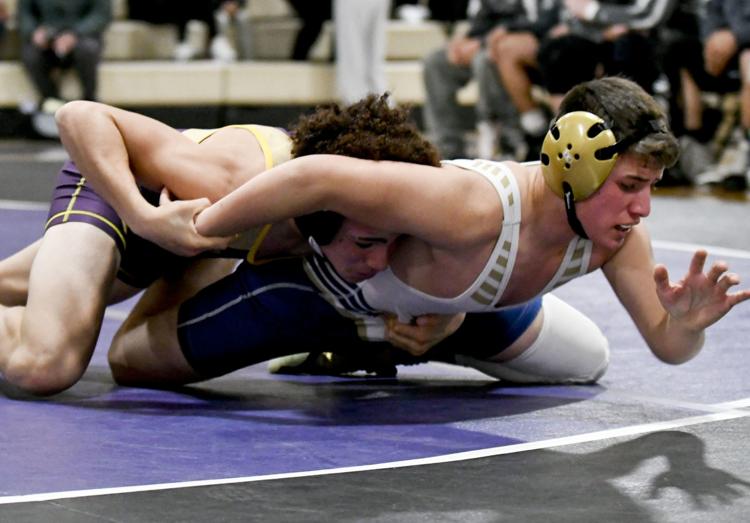 011520 AG Righetti b wrestling 06.jpg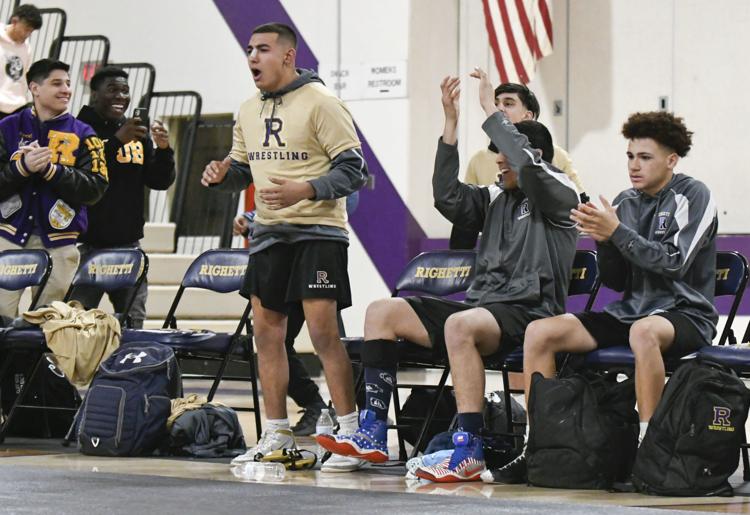 011520 AG Righetti b wrestling 07.jpg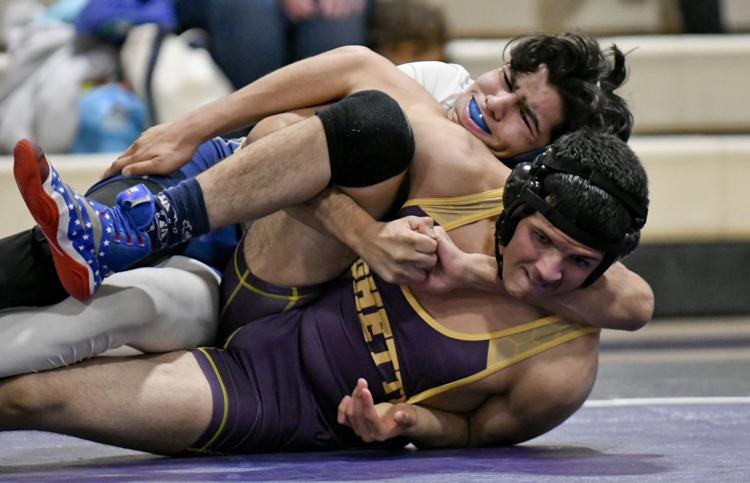 011520 AG Righetti b wrestling 08.jpg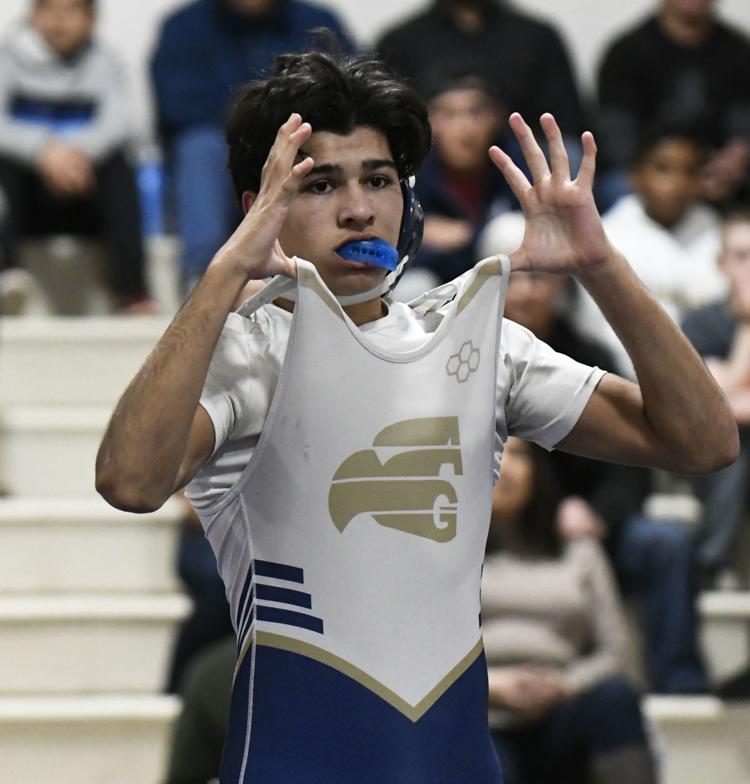 011520 AG Righetti b wrestling 09.jpg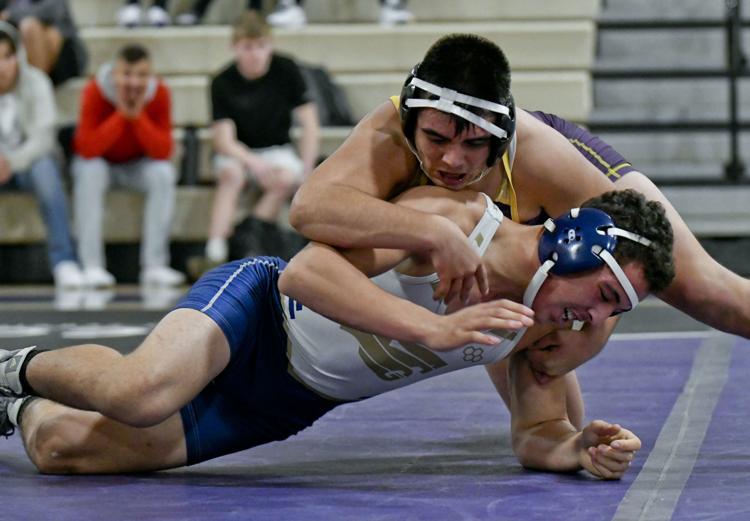 011520 AG Righetti b wrestling 10.jpg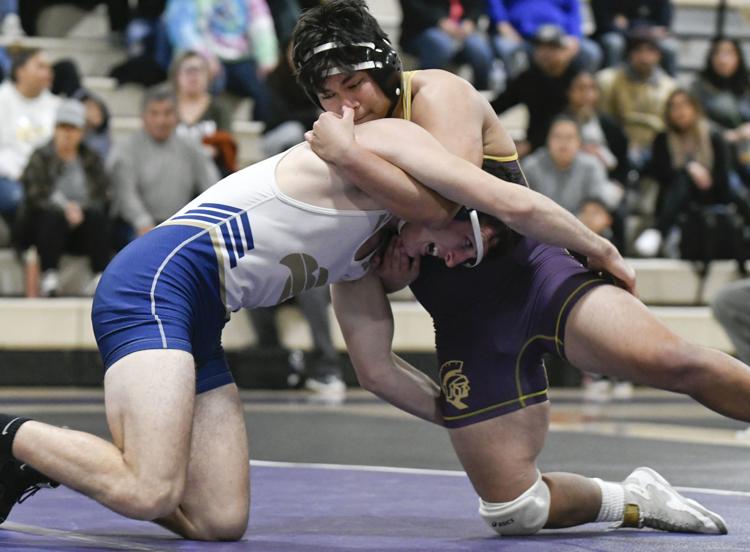 011520 AG Righetti b wrestling 11.jpg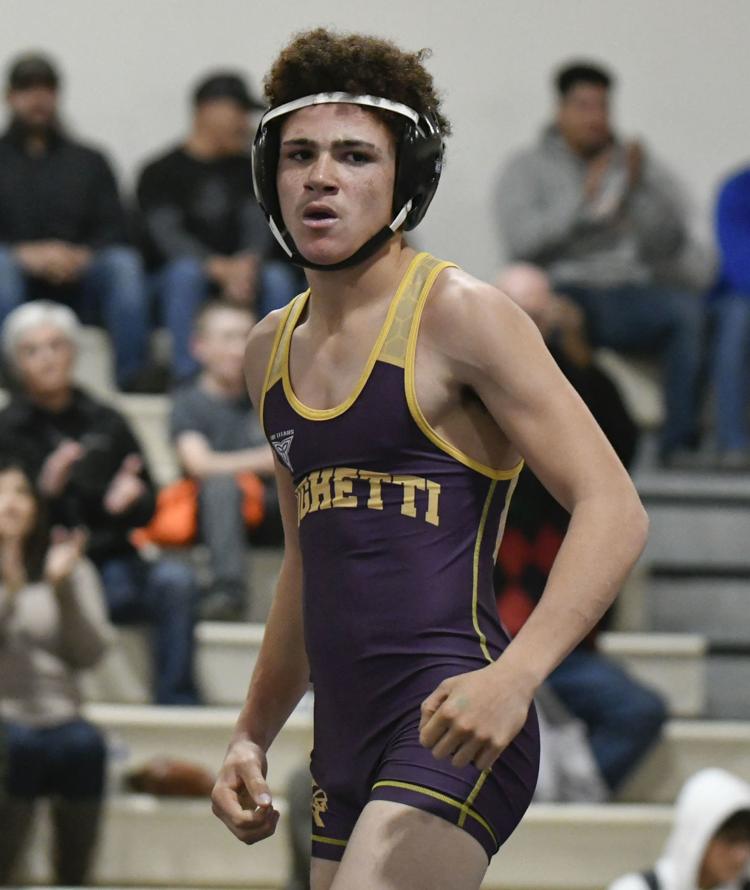 011520 AG Righetti b wrestling 12.jpg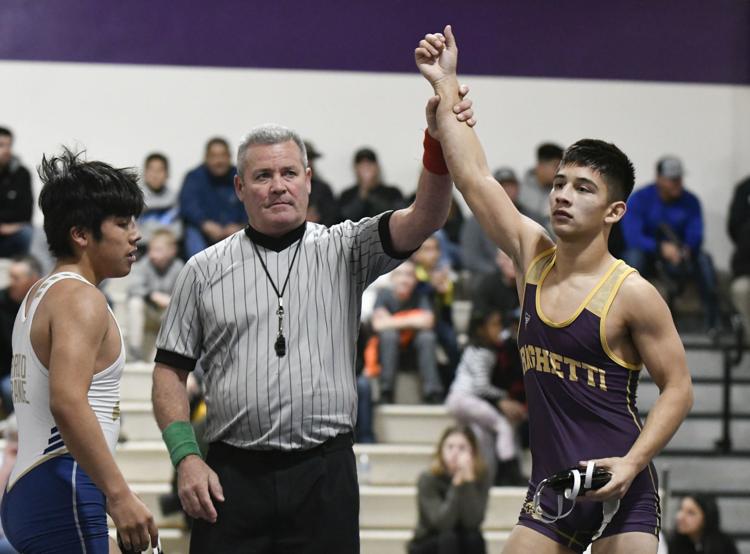 011520 AG Righetti b wrestling 13.jpg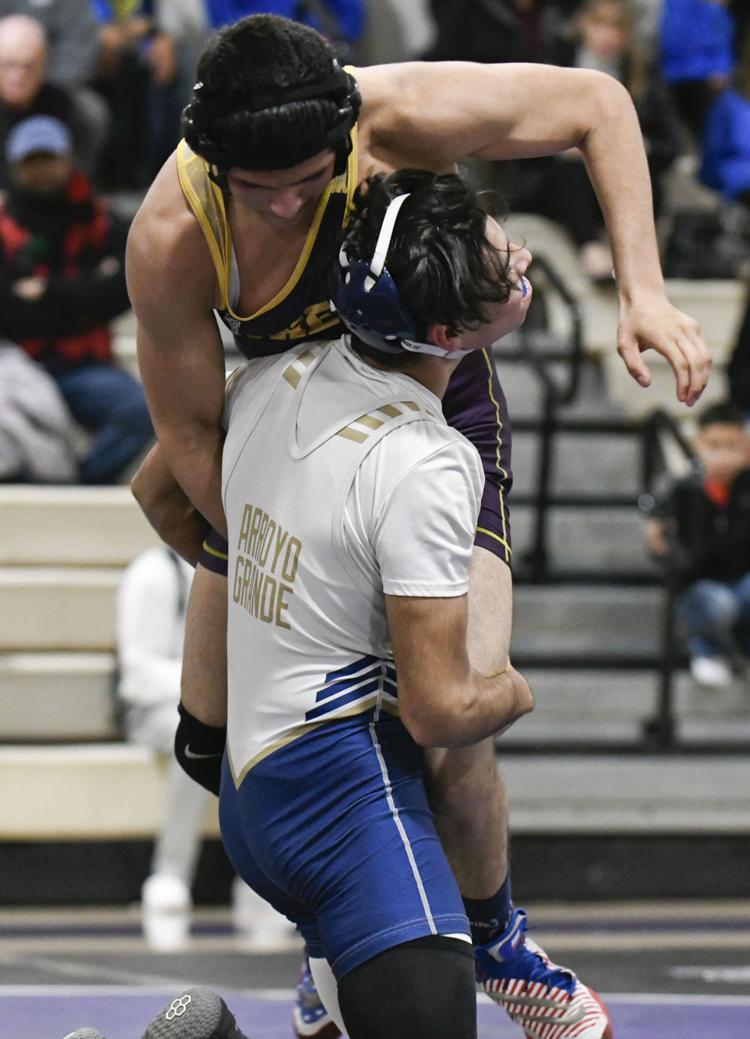 011520 AG Righetti b wrestling 14.jpg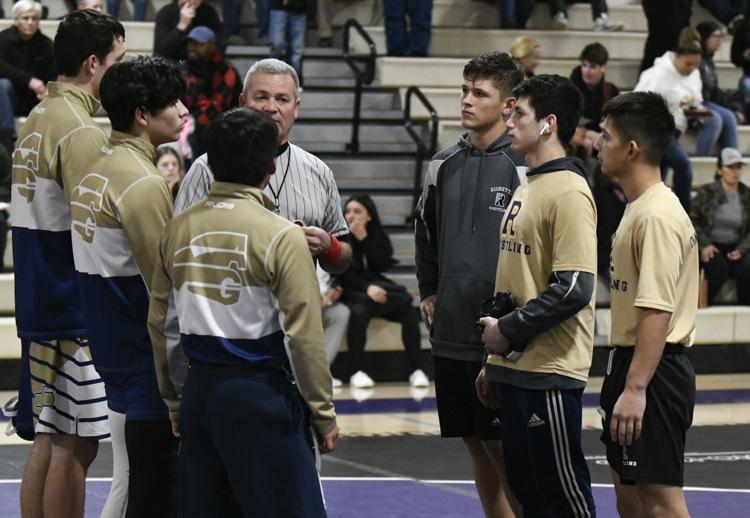 011520 AG Righetti b wrestling 15.jpg